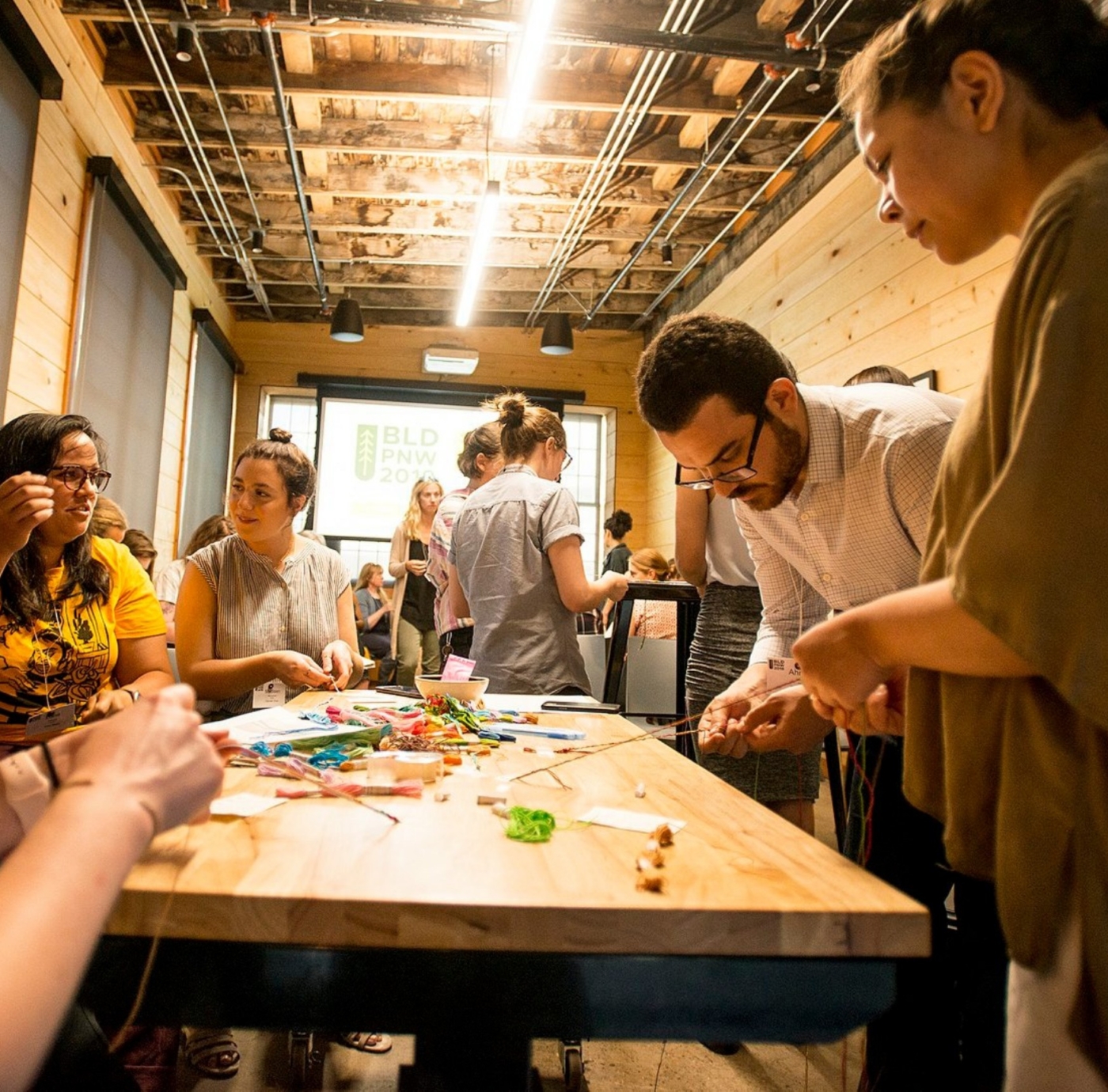 For B Corps
We're excited to have you in the B Corp community! Working for a Certified B Corporation gives you access to an incredible community of changemakers, increasingly focused on taking climate action, supporting racial equity, and leaning into a stakeholder-centered economy. Learn how you can engage below and sign up for B Corp Newsletters.
Join Our U.S. & Canada Community Networks
Part of the benefit of joining the U.S. & Canada B Corp Community is connecting, sharing, and working with folks that are also passionate about doing business better. The U.S. & Canada B Corp Community Networks are self-organized groups connecting on role, affinity group, impact area, or industry. Engage with thought leaders and dreamers on things that you want to see change in the business world and beyond:
SIGN UP FOR TOPIC SPECIFIC NEWSLETTERS
Connect Online
All employees of Certified B Corporations have access to the B Hive which is our online community of peers and leaders.
The B Hive is where you can:
Connect with other B Corp leaders worldwide

Find relevant resources for making the most of your Certification

Search for and offer B Corp products and services

Take advantage of exclusive discounts for B Corps and their employees

Collaborate with peers across our movement to amplify our impact
If you are new to the community, check out our B Corp Welcome Guide. This will guide you through steps to make the most of being a B Corp. Whether you're new or a longtime B Corp, we encourage you to tap into this community through the many resources on this page!
Tell Your Story and Use Our Brand Guidelines
There are so many ways to embed your B Corp Certification into your storytelling repertoire. We've created a Brand Guidelines for B Corps page as a resource to ensure that you have the most up-to-date information on how to talk about your B Corp Certification. Here are some avenues and examples for you to consider when making your certification come to life. For all questions regarding the use of our Global Brand Guidelines email us at brand@bcorporation.net
1

Update Your Landing Page With Your B Corp Pride

2

Write an Article on Your Company Site

3

Share Your News With Your Customers

Send an email to your customers and/or partners telling them about your new B Corp Certification.

4

Make a Video

5

Send Out a Press Release

6

Share Your B Corp Story

7

Get Active on Social Media

Take a look at some examples of B Corps celebrating their Certification.
Use hashtags #BCorp #BCorps #BTheChange
Recently Certified and preparing to announce your Certification on social media? Tag us so we can highlight your new B Corp on our New B Friday reels!

8

Share the News With Your Employees!