Guide to B Corp Recertification
Welcome to the B Corp guide to recertification! This page is for B Corps in the process of recertifying. If you are interested in joining a webinar, please take a look at the below.
This webinar provides support and resources for Certified B Corps to start their recertification journey and plan a successful process.
This is an opportunity for B Corps, currently in recertification, to learn more about the review process and ask questions to our team.
Overview
The recertification process is a chance for B Corps to reassess and measure their impact every three years. It's an opportunity to signpost your progress in building a more sustainable and equitable world.
B Corp Certification is not an endpoint, but rather the start of measuring an organization's impact on its workers, customers, community, and environment. Recertification allows companies to showcase the B Impact improvements they have made in the past three years.
B Corps are required to recertify every three years. Please refer to your B Impact Assessment dashboard for the exact date.
The cost of recertification is included in your annual licensing fee. There may be additional charges for site reviews and scoping.
B Lab updates our standards every few years. The current version of the assessment was released in 2020. The next set of standards, scheduled for launch in 2024, will include an important shift toward core requirements. For more information, please be sure to check B Lab Global's site for updates. Please view the current draft standards here and take a look at some helpful videos from our partners at B Lab AANZ that explain the core requirements.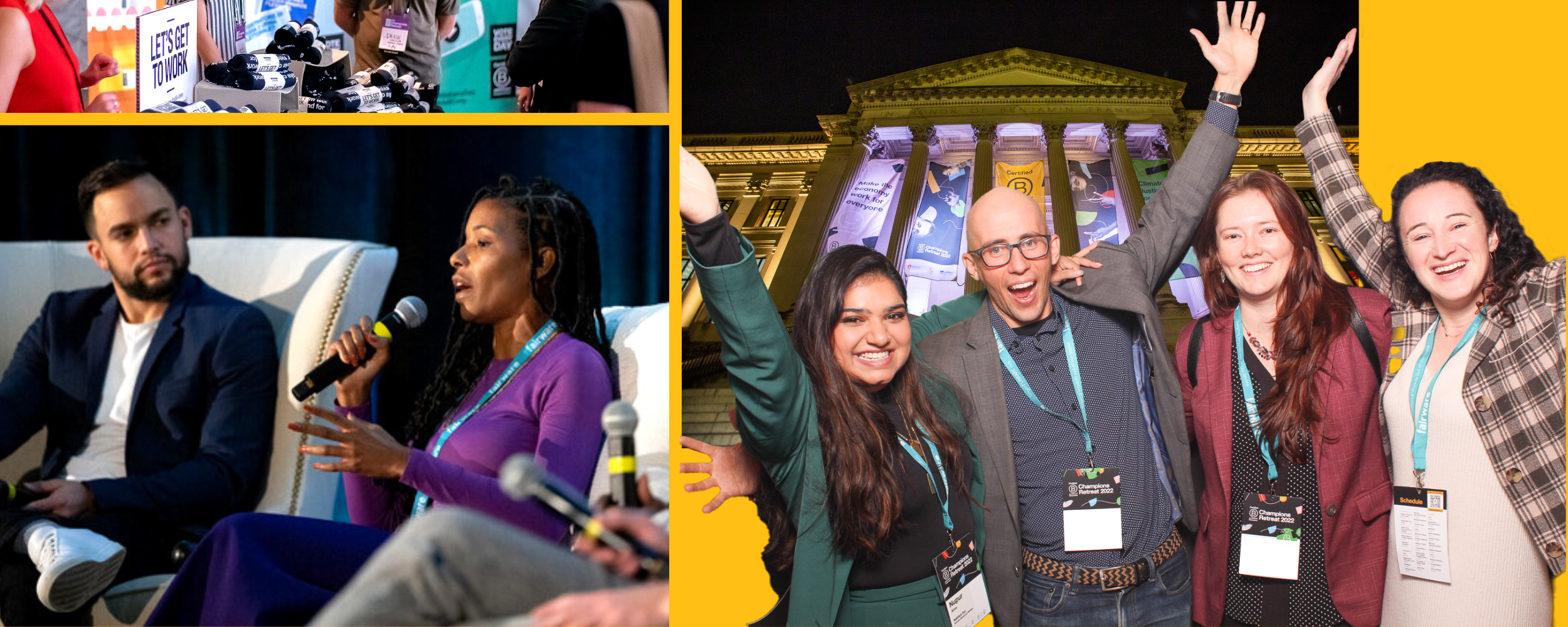 Suggested Timeline
Timelines vary for all B Corps based on capacity and complexity. All time frames are months from recertification date. 
12 months

Get Started

6-12 months

Improve Your Score

3-6 months

Complete the Assessment

1-3 months

Prepare for Submission

1 month

Submit for recertification!
Getting Started
12 Months From Recertification Date
Perhaps this is your first recertification or your third, but either way, this is the time to make sure you feel prepared for success. The first thing to do is confirm your legal requirement and whether you are subject to scoping or site reviews. Then be sure to log on to the B Impact Assessment and update the fiscal year-end section on your dashboard. Voila! A brand new assessment will be generated. Don't worry if it looks like your previous assessment; some of the answers get carried over from the previous one. Once you're logged on, confirm your track, company details, and team members. Make sure you have those notifications enabled!
Improving Your Score
6-12 Months From Recertification Date
The primary goal of recertification is to give B Corps an opportunity to reflect and improve on the impact they're making across all stakeholders. This is the time to set goals, identify areas of improvement, maybe even host a team-wide Impact Hackathon! Have you attended a recertification webinar yet? You can also reach out via the B Hive or your B Local to connect with B Corps of similar size or industry to share knowledge and ideas. We can't wait to see the impact you've been making over the past three years!
Completing the B Impact Assessment
3-6 Months From Recertification Date
Your assessment is starting to take shape, so let's check-in. Have you had a chance to learn more about Impact Business Models (IBMs), and see whether you've opted into the right ones? Be sure to start thinking about what documentation you might need to support your impact, particularly for high-scoring questions. Finally, if you're unsure about any specific questions, leave a public comment below the question and bookmark it to go over with your analyst during the evaluation stage.
Preparing for Submission
1-3 Months From Recertification Date
Congratulations! You're in the home stretch! Now's the time to review your assessment and prepare for submission. We recommend submitting around one month before your official deadline and to aim for a score of at least 85 points. After submission, we will begin the review process. Be sure to have your notifications enabled on the B Impact Assessment, so you know when this process starts. For now, you can celebrate submitting your assessment! We appreciate all the work that has gone into getting your company to this point.
Scoping
For companies over $75M in annual revenue, that have experienced a recent change in control, or that have a complex structure, B Lab conducts a scoping process before recertification.
Scoping is a chance for B Lab to investigate your company's legal and operational structure to determine how it should meet the certification requirements. The scoping process might add some time to your recertification process, so it's a good idea to get started early!
If your company has gone through a change in control since your last certification term — please complete the scoping form.
Site Reviews
Site reviews involve a deeper level of verification which helps B Lab to guarantee the credibility of our certification. This process has been established by the B Lab Standards Advisory Council, in accordance with best practices for credible certifications.
Every year, 10% of recertifying B Corp companies are selected for this deeper-level review. Companies that undergo site reviews are determined based on a number of standards-related factors, such as company size, ownership structure, additional terms of a company's certification, disclosure questionnaire items. Most companies are selected for this review at least once in the life of their B Corp Certification.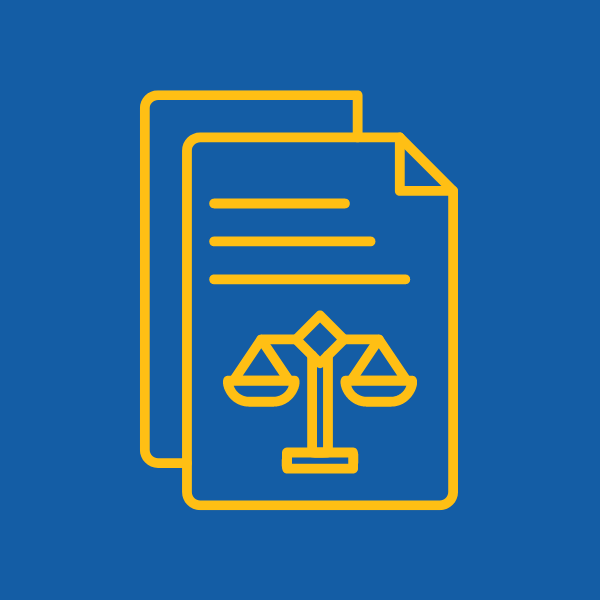 Legal Requirement
Please confirm that you've completed your legal requirement before submitting your recertification. Find out your specific requirement and additional information below. Please submit your completed legal documents to recertification@usca.bcorporation.net.
Learn More
Review Process
Once you have submitted your recertification, your company will enter the evaluation queue. In this stage, the standards team at B Lab will run a risk evaluation on your B Impact Assessment and assign it to an evaluation analyst. Wait times may vary based on size and complexity.
Current wait time: 1-2 months
Once your certification has been assigned to an evaluation analyst, your B Corp will enter the evaluation states. In this, your analyst will review your assessment for accuracy and cohesiveness. They may ask for clarification surrounding your company's track, the disclosure questionnaire, or its Impact Business Models (IBMs). In some cases, they may ask to schedule a call to review your assessment.
The verification queue is where we'll need your documentation! An analyst will ask for two sets of documentation: standard, which includes a P&L statement and employee and supplier information, and IBM, which includes documentation surrounding Impact Business Models and other high-scoring questions. Be sure to comment "Done" on the original review tasks when they're completed. Once completed, you'll be put into a queue to be assigned an analyst for verification. Wait times may vary based on size and complexity.
Current wait time: 2-4 weeks
The verification stage is where you'll meet with a verification analyst who will review your documentation with you and make sure everything aligns. They'll likely reach out and ask any clarifying questions before scheduling a longer call with you to wrap up your recertification.
This one is easy! You just need to sign the updated B Corp Agreement then it is time to celebrate your achievement with your stakeholders because your company has just successfully recertified as a B Corporation for the next three years! We're so happy and proud to have you in our community!
This will only apply to a small number of B Corps, but should your score fall below the 80-point threshold at any time during your review, you will be given a 90-day improvement period to get it back above that mark.