We The People Means All The People
Resources for B Corps to Get Out The Vote
The B Corp movement prides itself on making the economic system work for all people and the planet. An incredible amount of power, insight, wisdom, and advocacy already exists within the B Corp community. All businesses have a unique ability to use their practices, platform, and status to affect change in our political system. They have a responsibility to use those resources to help bring about a more equitable and just world.
One way B Corps can do that is by working to expand access to the ballot, using internal company policy, external communications, and advocacy. In the last few years, voting access has diminished across the United States. According to the ACLU "over the last decade, instead of protecting the Voting Rights Act (VRA) and expanding access to the ballot box, the Supreme Court and courts across the country have dismantled and gutted crucial parts of the VRA." These changes have made it more difficult for people to exercise their right to vote, particularly for people in marginalized communities.
The goal of B Lab U.S. & Canada's "We The People Means All The People" campaign is to help B Corps affect social and political change on the pressing matter of voter access. 
There are many ways companies can support voter access. B Corps are already taking the lead by engaging with their customers, employees, and communities on this important issue. To help highlight this important work, B Lab U.S. & Canada is partnering with the ACLU, the Southern Poverty Law Center, The National Urban League, and others to educate the B Corp community on why voting rights matter, how to help Get Out the Vote within your company and community, and how to advocate on the federal and state level.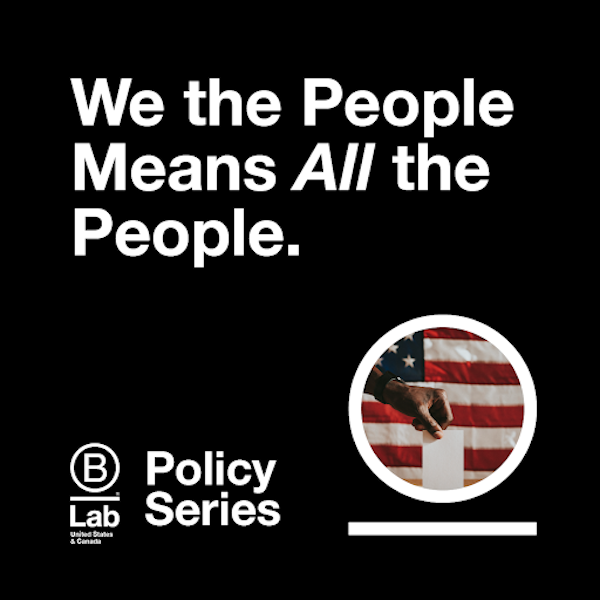 B Lab U.S. & Canada joined our partners, the ACLU, the National Urban League, the Southern Poverty Law Center, Amalgamated Bank, Ben & Jerry's, and Chicory Wealth, to discuss how B Corps can engage in voting rights advocacy. Watch the recording below and check out the events slide deck for more information! 
Watch the Recording
Below you'll find resources on the following topics: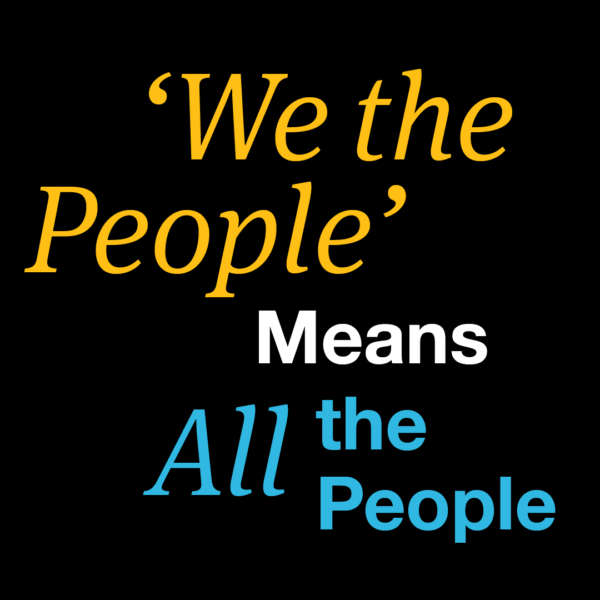 Leaders in Conversation: Why Business Has a Role in Protecting Voter Rights
Voting access, particularly for people of color, is at risk this fall during midterm elections. Watch the recording of our conversation with the ACLU and the Leadership Conference on Civil and Human Rights.
Watch the Recording
This page is a resource on a variety of voting access topics in the United States, but is not an exhaustive list of all materials. This is an ever-evolving resource. Please complete this form if you have any resources you'd like us to consider adding.