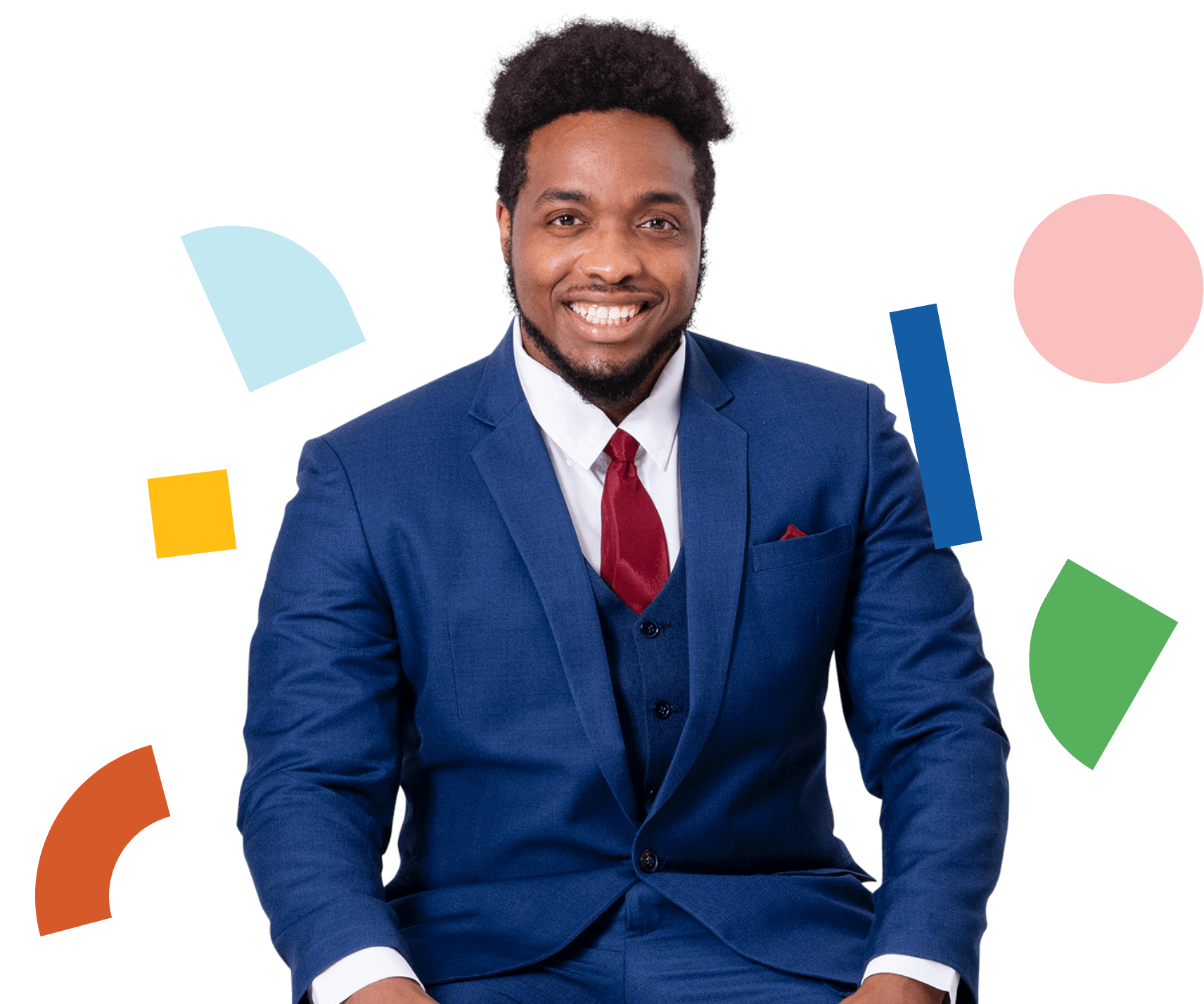 Racial Equity
True racial justice requires listening and learning to gain a deep understanding of historical harms against Indigenous, Black, Asian and Latinx communities. It means doing the work to dismantle unjust policies and practices, and building more just business models and organizations. It means showing up as imperfect partners and embracing vulnerability with bravery, humility and compassion
What is Racial Equity?
A 2020 report from Inc, Black & Brown Founders, DivInc, and Digital Undivided examines the impact of the COVID-19 pandemic on the Black business community, including a reminder of the challenges. "Talent and hard work are not always enough to overcome a persistent racial wealth gap that puts Black entrepreneurs at a disadvantage when starting a small business," the report states.
In addition to generational wealth gaps, Black Americans face a challenge in accessing money to launch a business. Less than 1% of venture capital funds go to Black-owned startups. Banks are about 30% more likely to approve loans for white-owned businesses than for Black-owned businesses. A February 2021 Financial Post article shows that Black Canadian entrepreneurs face similar systemic barriers.
B Lab U.S. & Canada seeks to change a system that does not meet the needs of most. Striving for racial equity, inclusion, and justice in business is critical. It's our role to use the power of our community of credible business leaders to drive economic systems change for the benefit of all.
Why Racial Equity Matters
To address equity and justice for all, society must first start by focusing on the most marginalized people to ensure they are no longer left out. We cannot let the existing disparities in access, opportunity, and support grow starker through inaction. As our friends and partners in the Corporate Racial Equity Alliance state:
"We are now at a historic inflection point. The path to racial and economic equity in America will require companies to become agents of equity in all their spheres of influence. This is not a left or right issue — this is about a just and equitable future for all."
Racial equity matters because everyone should have the opportunity to contribute and benefit from our society and economy.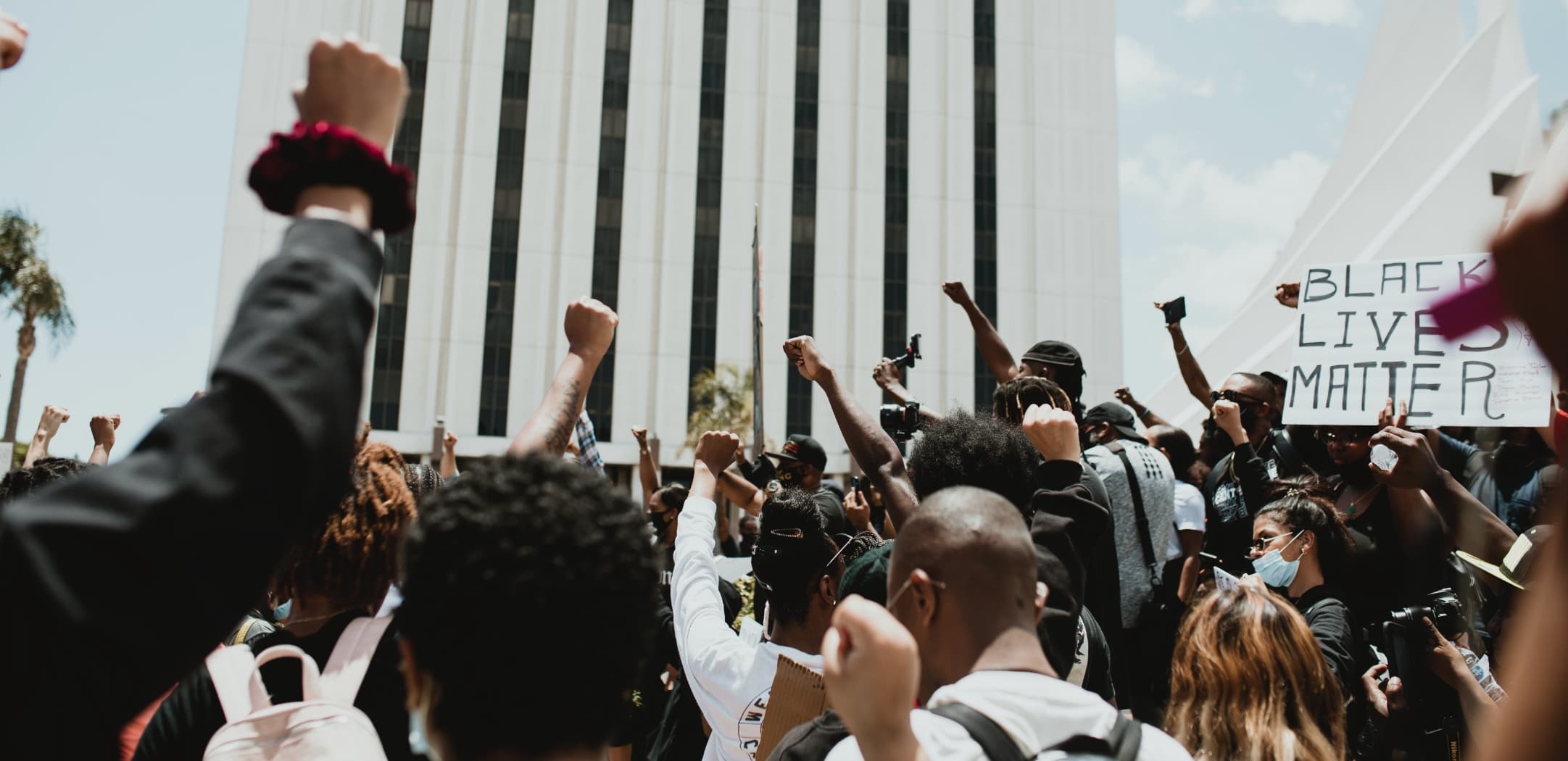 Commitment to Racial Equity in our Work
Rooted in the B Lab's global vision for change, B Lab U.S. & Canada has set a five-year goal. We aim to scale business practices and public policies that advance climate justice, racial equity, and create a just economy for all. To achieve this from the racial equity lens, we will:
Example From Our Community
Strengthen the value proposition of B Corp Certification centered on the unique needs of businesses owned and led by entrepreneurs that have been historically marginalized.
Example: Black, Indigenous, and People of Color Network
Invest in programs and resources for B Corps to put justice, equity, diversity, and inclusion in practice.
Example: Talent Rewire
Transfer resources, wealth, and knowledge that are traditionally gate kept from Black, Indigenous, and People of Color.
Example: Take Your Seat
Center justice and equity in the collective action groups in the B Corp community:
Example: B Corp Climate Collective (Climate Justice Playbook)
Continue to show up in places and through partnership to recruit companies to join the B Corp community that are owned and led by Black, Indigenous, and other People of Color.
Example: Camelback Ventures
Listen for, reveal, and dismantle barriers to access to B Lab's tools, resources, and certification for marginalized business leaders who disproportionately face them.
Example: Level
Lift up the stories of B Corps putting anti-racism into action and resources to help others follow their lead.
Example: How B Corps Are Structuring Anti-Racism into Their Business Models: Partnerships, Products, and Policies to Advance Racial Equity
Help conferences curate conversations with, and commit to paying those from the BIPOC community for their invaluable contributions to our learning, our work and our message.
Example: B the Change Contributor Honorarium
B Lab U.S. & Canada Racial Equity Commitment
Racial Equity in Business: How to Take Action
B Lab commits to working to advance racial equity practices and principles. PolicyLink, JUST Capital, and FSG launched the Corporate Racial Equity Alliance. As a flagship partner of the Alliance, B Lab contributed to the resource The 2021 CEO Blueprint for Racial Equity and is supporting the development of cross-industry racial equity standards for businesses. The Blueprint outlines ways businesses can embed racial equity across all parts of their organizations. It focuses on coherent, organization-wide, transparent, and resourced strategies.
The five foundational principles found in the Blueprint to guide organizations are as follows:
Strive to be a leader and focus on results.
Approach racial equity work as both a journey and a destination.
Center the people most harmed by racist practices, systems, and institutions.
Foster trust and collaboration with equity advocates and community leaders with lived experience.
Start reckoning and repair work within your company, communities, and society.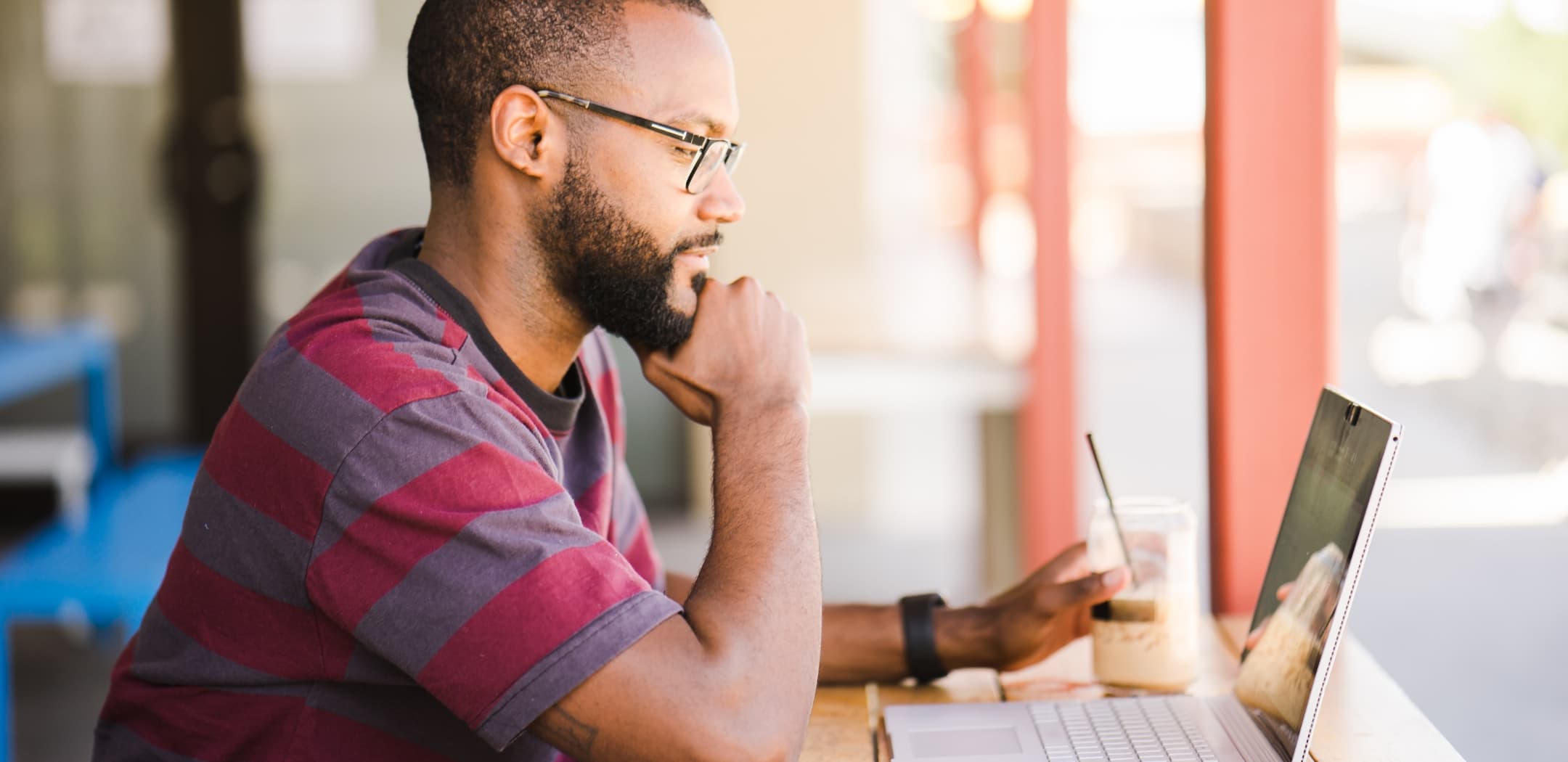 Anti-Racism Resources for Businesses
B Lab recognizes that it is not enough to be non-racist. We have a responsibility to become vocal, visible anti-racist leaders. The team at B Lab U.S. & Canada has gathered ways to step up in your organization and as an individual. We compiled many resources from business, social, and academic leaders on anti-racist practices.
Racial Equity in the Workplace
For many companies, 2020 marked the start of their conversations about racial equity and inclusion. Bringing racial equity into your business starts with a safe, inclusive workspace. We must address the practices that have typically hindered a company from letting its employees bring their whole selves to work.
For B Lab U.S. and Canada, we've leaned into many partners to help us get to where we are today, knowing that there is still a long road ahead for us. Members of our team have participated in Hella Social Impact's workshops to work to Notice. Name. Dismantle (TM) white supremacy in our workplace (read more about their work here). In 2021, a co-creation group was formed with members of the B Lab U.S. & Canada team and members of Sweet Livity. The group worked on finding ways to move our anti-racism goals forward within the B Lab U.S. & Canada organization.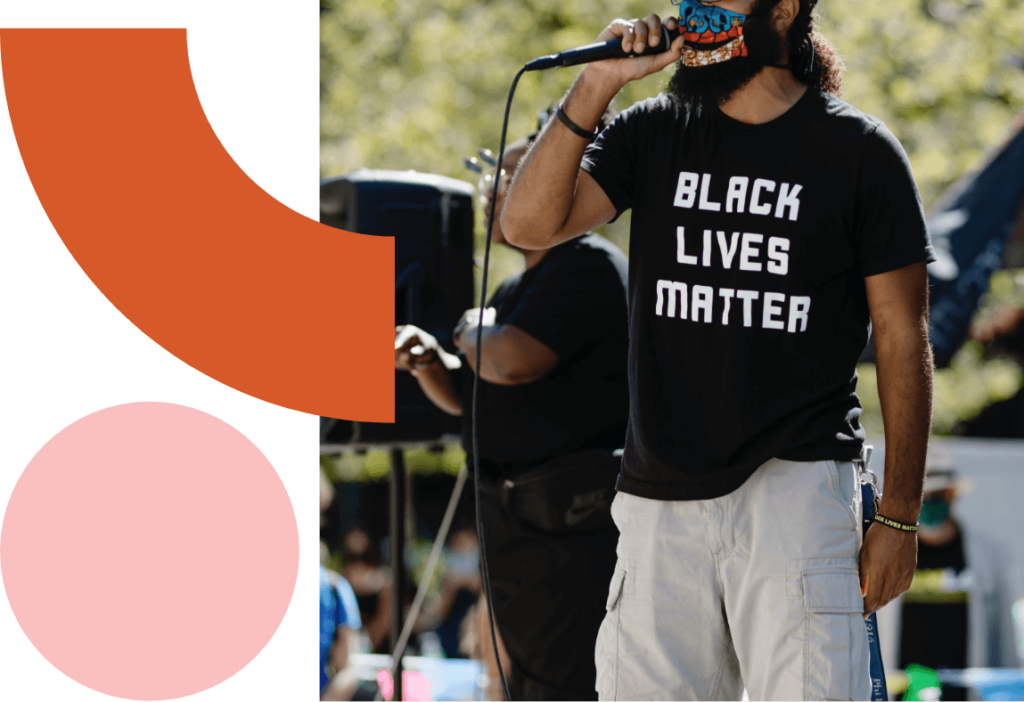 What B Corps Are Doing to Build Racial Equity
B Corps take a stance on being anti-racist and implemented racial equity practices. Below are a few examples of what B Corps are doing:
In 2020,

Amalgamated Bank

became the first publicly traded company where shareholders approved its new business purpose clause, further committing the bank to its B Corp values and ensuring business decisions consider social and environmental factors in line with shareholder return.

The

Indigenous Leadership Circle

was created by a group of

Assiniboine Credit Union

employees who are passionate about promoting Reconciliation in their communities and their credit union.

Ben & Jerry's

co-founders, Ben Cohen and Jerry Greenfield, created

The Campaign to End Qualified Immunity

to increase transparency and accountability for law enforcement.

Cascade Engineering

started its

Returning Citizens

program to provide job opportunities and transition support for formerly incarcerated people.

Fireclay Tile

created an employee-ownership program that distributes wealth more equitably.

Red Bay Coffee

designed its business to better distribute revenue to coffee bean farmers. It plans to increase transparency and end supply chain exploitation by sourcing directly from farmers.

Unstoppable Conversations

works directly with the Dene nation in Alberta, Canada addressing systemic racism in policing.
Learn more about what B Corps are doing to advance racial equity.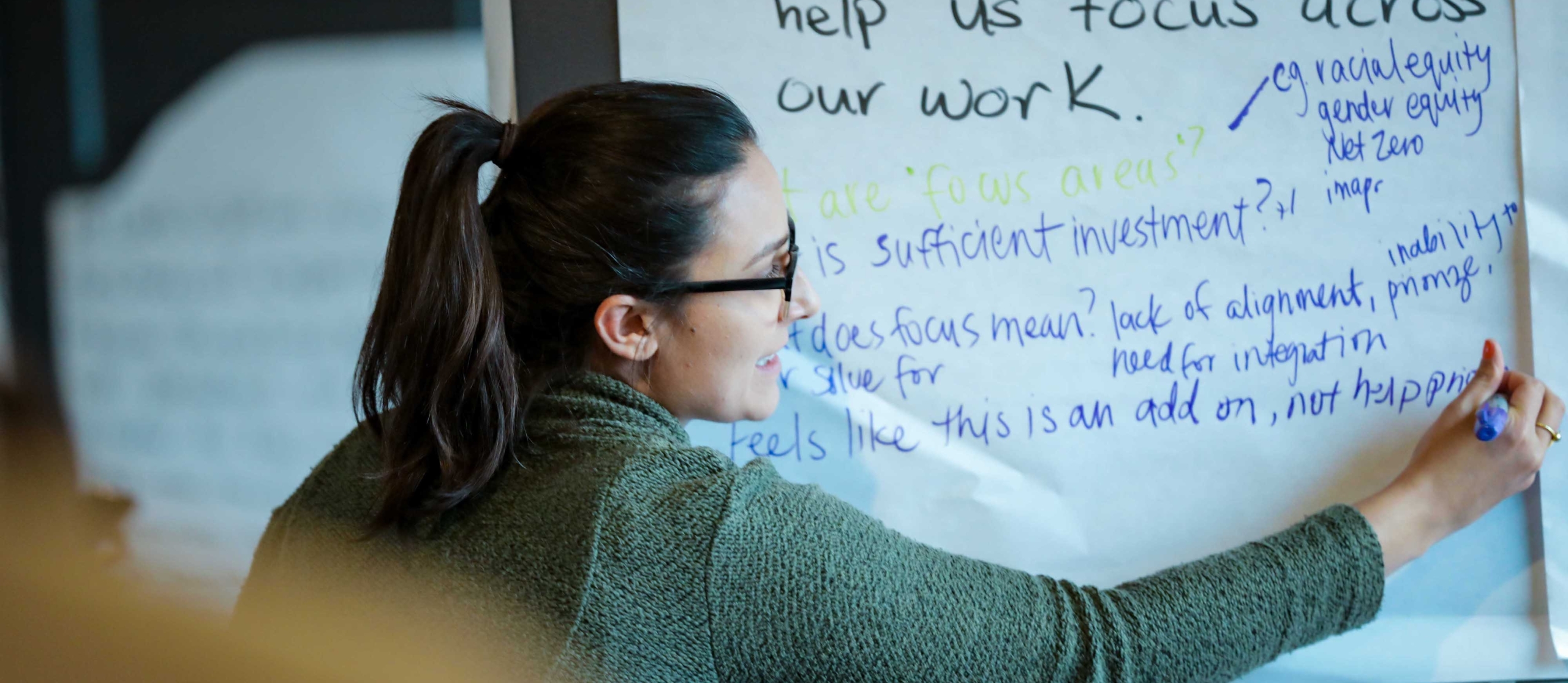 B Lab's Anti-Racism Journey
B Lab strives to be an anti-racist organization. As the leader of the B Corp movement in the U.S. and Canada, we aim to help members of our community learn how to act as anti-racist organizations and build racial equity. 
As an organization, we stand against anti-Black racism and all forms of oppression including transphobia, classism, sexism, and xenophobia. We commit to a focused and sustained action to dismantle racist systems, policies, practices, and ideologies within ourselves and our networks. As we continue to learn about injustice, we embrace radical reorientation of our consciousness and will listen to the voices of Black, Brown, Indigenous and marginalized peoples to catalyze equitable outcomes for all.
Read more about our commitment to racial justice and anti-racism.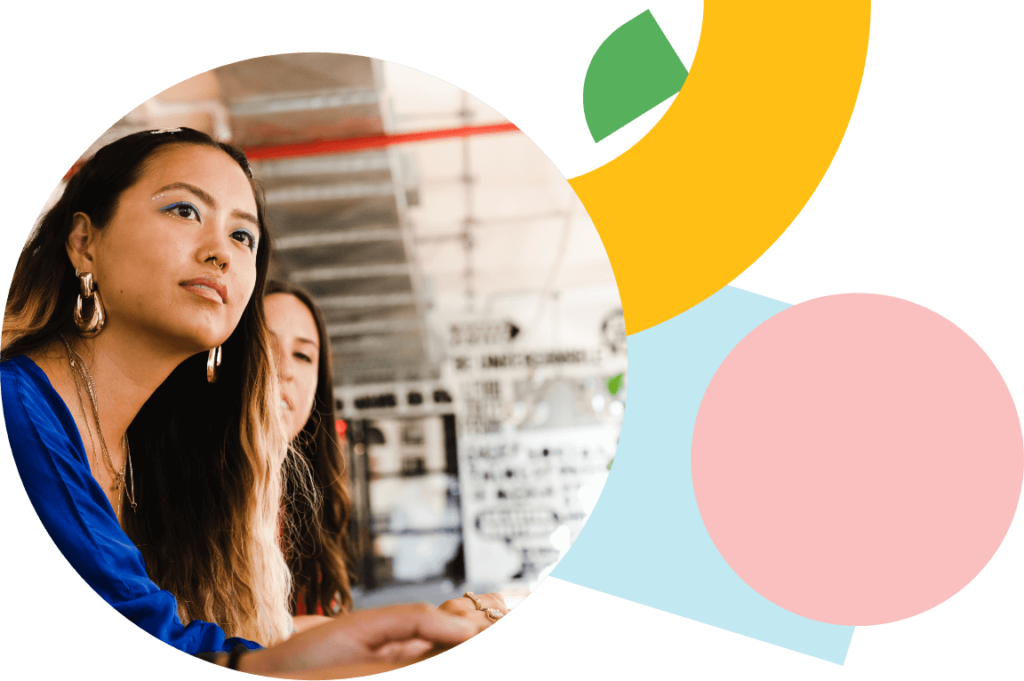 Level Program
Many people fuel our economy and often the results only benefit a few. Black women are the fastest-growing segment of business owners in the United States. This group often faces barriers to access loans, venture capital, or other forms of funding that can help them get established. Funding is often concentrated by region, which tends to go to coastal urban areas. It also often favors men launching companies rather than women.
B Lab U.S. & Canada knows that we have to do more to create equity and diversity in our community. We must bring in new voices and lived experience into the B Corp Community. In 2021, we launched the Level program to offer free support for businesses led by Black, Indigenous, or other People of Color who identify as women.
Through Level, these businesses have access to resources from women-led B Corp consulting firms Decade and Impact Growth Partners to measure their impact and implement transformative business practices. They also have helped inform B Lab U.S. & Canada's work for racial equity as part of its theory of change.
We created Level to deepen our relationships with businesses that want to become B Corps yet face challenges to success in our economy. We hope that the future of the B Corp movement centers on the prosperity of these entrepreneurs and the communities they serve.
The initial cohort of Level participants included: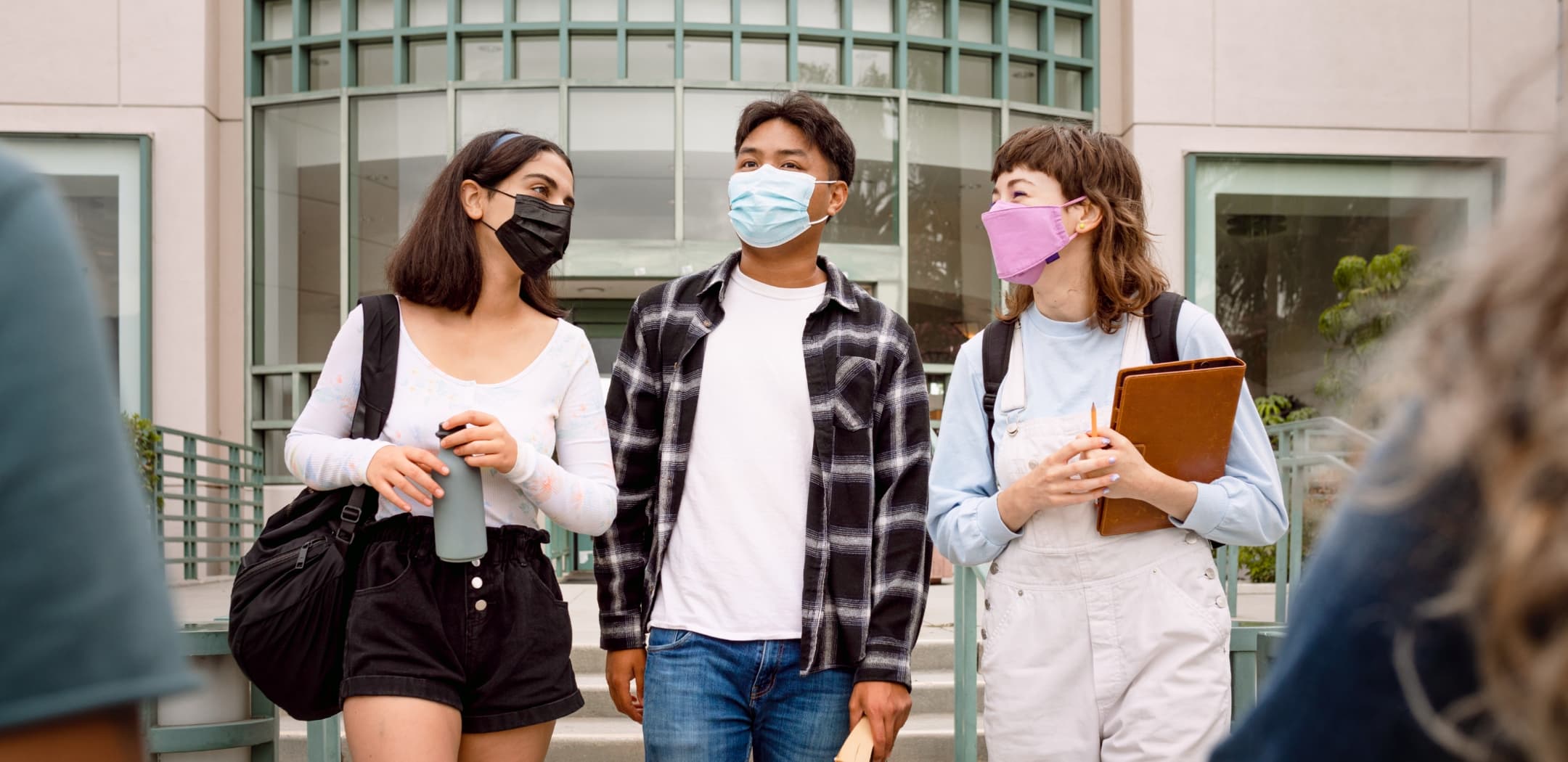 Racial Equity-focused B Corps, Partners, Advisors and Consultants
We're proud to have B Corps and Partners with incredible expertise that specialize in racial equity work. 
Consciously:
Consciously is a B Corp marketing firm specializing in a stakeholder driven approach to marketing that uses methods to tackle implicit biases in the marketing strategy process itself. 
Corporate Racial Equity Alliance:
Created by PolicyLink, FSG, and JUST Capital, the Corporate Racial Equity Alliance believes in supporting the evolution of antiracist, equitable corporations that can effectively contribute to building a just, equitable, and healthy nation for all. 
Habitus Incorporated:
Habitus strives to support organizations creating systems level change in climate action and social justice work. Habitus is a B Corp that offers trainings in the areas of negotiation, difficult conversations, meeting design and facilitation, and behavior change.
Hella Social Impact:
Created by the founder of a former B Corp, Hella Social Impact uses a Notice. Name. Dismantle.™ approach. This includes an assessment to show companies where they are on the racial justice spectrum and where they can focus efforts to advance the work. 
Inclusive Hiring Services:
Created by B Corp Greyston Bakery, the Inclusive Hiring Services programming supports businesses in adopting practices like Open Hiring®, which places prospective employees into roles with no interviews, no background checks, and no resumes. 
Income Advance by Rhino Foods Foundation: 
Created by B Corp Rhino Foods, the Income Advance guide helps businesses set up a program to provide employees with easy access to small emergency loans, in a way that also helps employees build credit and savings.
National Urban Fellows Program:
National Urban Fellows Program is a leadership development organization and talent pipeline for diverse social impact leaders in the United States. It cultivates people of color and women committed to racial equity and social justice. It's Racial Equity Framework, programs, and networks will impact the nation by exemplifying excellence and diversity in social impact leadership and promoting social justice and racial equity.
Provoc:
Provoc is a B Corps that works with visionary clients on the critical issues of our time. Rooted in equity, we translate your goals into measurable impact through strategic and creative partnership.
Sweet Livity:
Sweet Livity is a B Corp that provides wellness services to support individuals and organizations (for profit and nonprofit) serving vulnerable communities to do their jobs to the fullest, with improved well-being, sustainability and results. 
Take Your Seat:
Take Your Seat aims to reshape corporate governance and incorporate a broader range of voices and faces in boardrooms. They do this by connecting diverse board candidates with companies and organizations through online resources, events, and a directory.
TalentRewire:
A program of the mission-driven consulting firm FSG, TalentRewire helps businesses develop, pilot, and improve practices that prioritize equity, inclusion, opportunity, and mobility for entry-level and often overlooked frontline employees while generating business value.
TMI Consulting:
TMI Consulting, a B Corp, continues to provide diversity and inclusion consulting services and works in partnership with the rest of the TMI Portfolio brands to provide a range of socially responsible, interconnected organizations working to advance cultural inclusivity. Founder Tiffany Jana co-authored the book Overcoming Bias which helps companies name the problem of bias and and help your company understand bias, talk about it with increased fluency, and control and conquer it.
Related Stories and Resources.