Anti-Racism in Business: Examples and Actions to Drive Real Change
November 23, 2020
Tackling Racism As Accountable Business Leaders Through Commitment and Action
"We cannot credibly build an inclusive economic system without addressing the fundamental injustice, inequity and violence that disproportionately impacts Black people and other People of Color. Racism is pervasive in the very systems in which our businesses operate and in our communities, and it is only when we center People of Color that we will truly benefit everyone." — Anthea Kelsick, Co-CEO, B Lab U.S. & Canada
The summer of 2020 sparked protests for racial justice and demands for lasting change in the United States and across the globe. The murder of George Floyd, Breonna Taylor, and other People of Color at the hands of police, along with the inequitable impact of COVID-19 on Black, Indigenous, and People of Color communities, have brought long overdue conversations to the forefront.
In the months that followed, public commitments of outrage and promises of future action have swept the business community. B Lab U.S. & Canada and the B Corp community have leaned further into Justice, Equity, Diversity and Inclusion work to make progress on building an anti-racist organization and community of businesses.
As the B Corp community moves beyond words into action, we share a new resource guide that includes commitments, actions, and ideas for business leaders ready to shift toward anti-racist business practices. Below are excerpts from the guide that highlight Black leaders from the B Corp community and three ways that B Corps are stepping up for racial justice. The events of this year are prompting a re-examination and reshaping of systems and structures — it's time to get to work, for the long haul.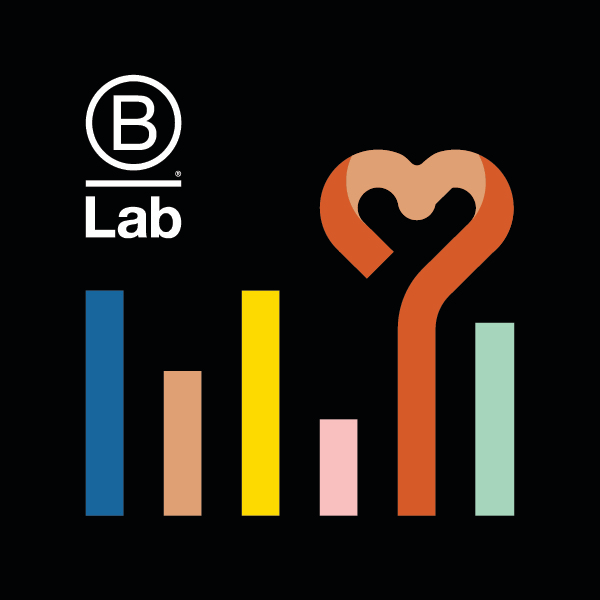 Find anti-racism resources for you and your business.
Compiled by the Team at B Lab U.S. & Canada.
Learn More
B Lab Takes a Stand: A Commitment to Justice and Anti-Racism — and an Invitation for Businesses to Take Action With Us
Dr. Ellonda L. Green, B Lab's Director of Equity, Diversity & Inclusion, says that racism is interwoven in U.S. and Canadian history but also should be examined on a global scale.
"It is useful to see a variety of other examples of how race has been constructed among other countries and governance models, as well as understand U.S. history in the context of these broader trends. Anti-racism work encompasses work streams within different countries where B Lab operates, but our unified anti-racist approach will encompass the pillars of justice that hold true at a global, systemic level," Green says.
"Racism and oppression are not hard to see, if you choose to look. We all have an opportunity to gain insight from both inspiring and devastating events in history around the world, as well as to apply new understanding to our own life experiences. At B Lab, we will actively and publicly do the work to educate internal leaders and staff on anti-racist rhetoric, theories and behaviors, to dismantle the aspects of racism embedded in our systems and policies, to de-center whiteness and Americanization in our work and analysis, and center justice in our goals, outcomes and standards."
Download the guide for more on B Lab's plan.
A 'Perfect Storm' for Inclusion: Now Is the Time for B Corps to Lead Anti-Racism Work
Cornell University Professor Christopher Marquis shares highlights from his discussion with Dr. Tiffany Jana of B Corp TMI Consulting on the role of businesses, especially B Corps, in advancing anti-racist practices and providing real-world examples of progress that other businesses can follow.
"The B Corp community has an outsized responsibility and opportunity to lead the way in anti-racism, global inclusion, and really setting a new model for how businesses interact with their communities, with society, with the economy, government, the whole nine yards. So, I do believe that is a really big responsibility," Jana says.
"The B Corp community needs to be intentional, and stop using the excuse that, 'We don't have money. We don't have time. We don't have this or that.' No — because when it's something you want to prioritize, you find all those things."
Download the guide to read more of their discussion.
Examples of How a Company Can Take Action to Become an Anti-Racist Business
Even businesses with the best intentions face centuries-old, systemic obstacles, and reactive solutions require resources that favor large, well-funded, often majority-white companies. But the inclusive economy that B Corps strive to create won't become a reality without taking concrete steps to address the fundamental inequity, injustice, and violence that disproportionately affect People of Color.
Below are a few ways B Corps are stepping into anti-racism work that other organizations can consider for their own journey.
Broaden your mission to include inclusion and equity. Pela committed to broadening its aperture from fighting for a healthier planet. "We are trying to eliminate a billion pounds of plastic from the ocean, but not one pound of it matters if we do not have equal rights for all. … We are going to continue to educate ourselves on this, because one thing we know is … we don't know enough."
Commit to open hiring and equitable pay. North Coast Organics publicly disclosed the diversity of its staff, pay ranges, hiring practices, and commitment to internal conversations about race. "We only hire those that get passed over, and we have from the start. POC and women always get preference [since 2012, not 2020]. We have been living the change and not wavering."
Share your journey and cut ties with those who don't act. Sea to Sky Removal instituted an anti-racism statement as a commitment to face its own implicit bias through community engagement and training, invited staff for feedback, and committed to ending relationships with partners that do not align. "As Canadians, we are committed to being a part of the reconciliation movement with our Indigenous Canadian brothers and sisters. … Sea to Sky Removal commits to cut ties with customers, partners and suppliers that don't share our commitment to battle racism."
Sign Up for our B The Change Newsletter
Read stories on the B Corp Movement and people using business as a force for good. The B The Change Newsletter is sent weekly on Fridays.