An Update from B Lab on Our Commitment to Anti-Racism and JEDI: Catalyzing Change to Go Deeper
July 7, 2021
By Dr. Ellonda L. Williams, B Lab's Director of Justice, Equity, Diversity & Inclusion
As parts of the world begin to open up, as families again are able to return to their loved ones, as the hope of work begins to brush the horizon again. As some of us have forgotten that the fight for justice continues, we remember our commitments and share some of the triumphs and pivots we've made over the past year. Taking a moment to remember that although doing this work takes time, there's no time like the present.
Early 2020 found the B Lab U.S. & Canada team encouraging anti-racism and calling into account business leaders. A few short months later, in July 2020, B Lab Global committed to justice and anti-racism:
As an organization, we stand against anti-Black racism and all forms of oppression including transphobia, classism, sexism, and xenophobia. We commit to a focused and sustained action to dismantle racist systems, policies, practices, and ideologies within ourselves and our networks. As we continue to learn about injustice, we embrace radical reorientation of our consciousness and will listen to the voices of Black, Brown, Indigenous and marginalized peoples to catalyze equitable outcomes for all.
Because effects are reinforced across multiple institutions, the root causes of structural racism are difficult to isolate. They are perpetuated on individual, interpersonal, and systemic levels; including power inequalities, unequal access to opportunities, and differing policy outcomes by race. It was important for B Lab Global to not only take a stance, but for that stance to be followed by immediate action, not empty, performative words written in black and white. Over the past year, we committed to:
Educate our leaders and staff on anti-racist rhetoric, theories, and behaviors,
Dismantle the aspects of racism embedded in our systems and policies,
Decenter whiteness in our work and analysis,
Center justice in our goals, outcomes, and standards.
We then created an internal multipronged Justice, Equity, Diversity, and Inclusion (JEDI) approach to catalyze far-reaching impact across the organization and our network, and to set all B Lab teams up for greater success in the future. Simply put, we set out to "get our house in order" by taking the following actions:
Standards
Goal: Complete a JEDI review of the B Impact Assessment (BIA) to determine what aspects of the assessment need to be revised, removed, added, or updated and subsequently doing so.

Update: This process began Q4 2020, however was paused when B Lab's Certification & Verification team began a process to review the Performance Requirements for B Corp Certification and JEDI efforts and resources were re-allocated to support that endeavor. Additionally, the long-term hope is that the Performance Requirements review process will recalibrate the standards, prompting the need for an updated, more equitable BIA that measures what matters, removes barriers, and creates access to the B Corp community. Updating the BIA will pick up again in the fourth quarter of this year, when the performance requirement updates are more clear.
Board
Goal: Begin working with equity-focused Board consultants to create an equity-focused Board expansion process in the fourth quarter of 2020.

Update: The 2020 Board expansion project was put on hold with the disruption of the COVID-19 pandemic. However, these discussions and an inclusive planning process kicked back off in 2021 with the announcement of the return of Deval Patrick to the B Lab Global Board.

Goal: Begin a JEDI-focused Board cohort learning intensive in Q3 2020.

Update: Lynae Bogues, one of Essence's top-named influencers in its 2020 special edition, "The Year that Changed Everything," agreed to design a B Lab focused anti-racism curriculum, which we ran across six months with B Lab leadership.The group included the co-founders and CEOs, the B Lab Board, director-level staff, and some project managers, and was broken into three cohorts that met monthly to learn about economic injustices that have occurred since the era of slavery in the United States. We also were led through discussions on systemic oppression, white privilege, fragility and fear, gentrification, and climate justice.

Goal: Create active JEDI learning modules at quarterly Board meetings.

Update: This has yet to be implemented.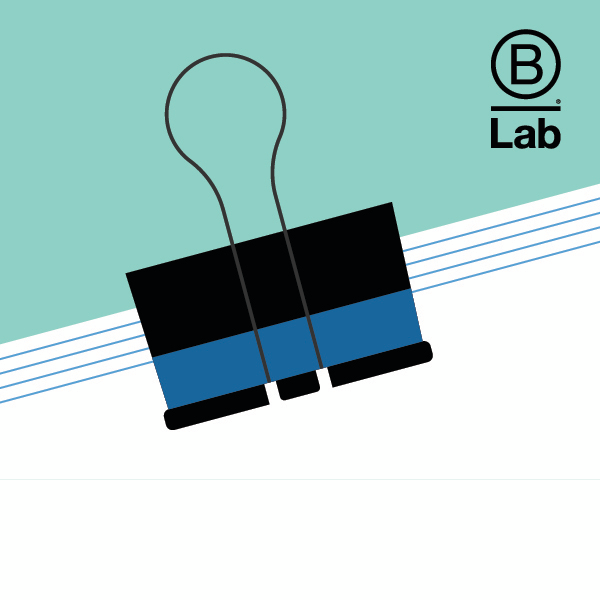 Anti-Racism Business Resource: Commit and Act
This guide includes commitments, actions, and ideas for business leaders ready to shift toward anti-racist business practices.
DOWNLOAD
B Lab Global Staff and Leadership
Goal: Lead the organization's staff through curated trainings, which focus on global cultural competency, white supremacy/colonization, and anti-racism.

Update: Successfully ran a number of all-staff sessions:

The Power of Minority — October 2020. Delivered by renowned inclusion consultant, speaker, and coach Hanadi Chehabeddine, this JEDI event invited B Lab participants to tackle dealing with biases from a different perspective. Drawing from her personal story, Hanadi tapped into strength points that can turn perceived weaknesses into advantages and present qualities that change perceptions and trigger transformation at work.
Religion in the Workplace — December 2020. Navigating religious beliefs in the workplace can be tricky. Employers want to advocate for religious freedom but find it hard to do so without privileging one group over the other. Again we invited Hanadi to discuss parameters through which all religious people feel embraced without disrupting the work environment.
Demystifying Islam and Muslims/Being a Muslim Woman in America — March 2021. In our final session with Hanadi, she shared her personal story and brought awareness to the media narrative that affects every Muslim living in the West. The voice of a Muslim woman is rarely heard outside the topics of oppression and gender inequality. Muslim women are often portrayed as subservient to men but are rarely given the platform to truly project who they are and how diverse they can be. This presentation shed light on the experience of Muslim women in America and the unprecedented achievements that have been accomplished so far.
How to be an Antiracist Touchpoints — July-December 2020. This initiative was an organization-wide effort involving a shared reading of How to be an Antiracist by Ibram X. Kendi by the staff and touchpoint events during which participants were able to enter into dialogues around the key points in the book and discuss how they might intersect with the work and mission at B Lab Global.

Goal: Partner with B Lab Global's People & Culture Team to adjoin JEDI accountabilities to our manager and staff review processes.

Update: Completed, with more to come. Some edits have been made in order to embed more JEDI-focused measures into staff and manager reviews.

Goal: Work with global consultants who specialize in anti-racism systems change and partner with B Lab Global's People & Culture Team to critically review our organization's policies and practices for JEDI and anti-racism considerations.

Update: This has yet to be implemented, but plans are set to begin Q1 2022.

Goal: Create a Global Advisory Group with Global Partners to create regular touchpoints for information exchange, regular JEDI updates, and educational opportunities within and across our Global network.

Update: This has yet to be implemented, but plans are in the works to begin before the end of the fiscal year.
We knew this was a tall order and no, we didn't get it all done — or all right — but we honored our commitment as a learning organization to build upon our foundations of equity and develop strategies that benefit everyone. It was and continues to be imperative that B Lab show up as leaders, and good leaders are transparent, open, and honest. They admit when they don't know something, they're vulnerable, and they admit when they miss the mark. And we won't quit, not even as it continues to get harder. I mentioned last year that JEDI work is a moving target; nothing has changed in that sense. We know performative action, we've seen reactionary efforts, we know that's easy, but we tried to avoid doing things just because of ease. JEDI work is going to come with setbacks and missteps along the journey, and even through that whirlwind, we can remain clear about our values and what we stand for. For example, we've dropped the use of "womxn"and "folx" as a general term because we learned that it leads to misgendering humans. And we learned that "creating space" can perpetuate tokenization.
We're having honest conversations about the implications and effects around the fact that while we are a women-majority organization, we have no women in the top level of the organization and no Black staff or People of Color who aren't white-presenting in either of the top two levels.
We won't stop having the hard conversations. We won't stop admitting the hard truths.
So did we do everything we wanted to? No — but we won't call this a fail. A swing and a miss maybe, but we got up to bat and we are still in the game. And we earned some points along the way, even though we didn't knock it out of the park. It's been a hard year for so many of us. We've had a lot of loss and a lot of gain and we will not ignore that. We are grateful to anyone who has been on any part of the journey with us. You've helped us grow and understand, and we are better because of you. We are excited for what is to come and we are ready for the challenges ahead, but we are mostly excited to see how we take this moment to drive this work harder, further and deeper.
Other 2020 Accomplishments, Implementations, Staff Support and Engagement
Domestic Scope vs Global Scope:

Defined these two concepts for the organization

JEDI Team Restructure:

In March 2021, B Lab Global created the new Justice, Equity, Diversity & Inclusion Team and hired an inaugural JEDI Specialist.

JEDI Work with B Corp Collective Action:

B Lab's JEDI team played a key role in laying the groundwork for the The Climate Justice Playbook for Business: How to centre climate action in Climate Justice.

JEDI Focus Groups:

In 2020, a focus group analysis was conducted to examine JEDI at work within the B Lab organization. The results of the analysis have been used to inform ongoing internal JEDI work at B Lab.

Standard Advisory Committee (SAC) Member Selection and Diversification:

The JEDI team supported the efforts to create a process to diversify the SAC in 2020 and ended up adding not one, but two Women of Color: Mahlet Getachew and Jessica Yinka Thomas.

JEDI Enabling Objectives and the Global Theory of Change:

Create foundations to catalyze JEDI principles across the network.

JEDI Baseline Pillars of Focus:

These are the identified areas of focus that will equip the organization to deliver on the existing goals and objectives already set forth and committed to:

Racial Equity and Justice
Distributing Leadership and Shifting Power
Accountability
Check out the brand-new guide here. Stay tuned for several Modules for the B Corp Community on our Thinkific Platform.

JEDI Strategic Plan:

Complete Global JEDI Strategic Plan, goal and suggested areas of focus by October 2021 to support global planning for 2022.
Find more details on these initiatives in this document (PDF).
Sign Up for our B The Change Newsletter
Read stories on the B Corp Movement and people using business as a force for good. The B The Change Newsletter is sent weekly on Fridays.