Making a Meaningful Career Change: The Role of Purpose in the Future of Work for Job Seekers and Companies
January 28, 2021
Emphasis Is on Workplace Inclusion, Flexibility, and Doing Good
Over the last year, the COVID-19 pandemic brought rapid changes to the relationship between employees and the workplace as well for people without jobs — including many newly and often suddenly unemployed, as the U.S. jobless rate quickly soared to record highs. Many of those who remained employed found themselves abruptly working from home full time, facing new health concerns while continuing to work on-site in essential jobs, or trying to help children shift to remote schooling or deal with a lack of child care services. These changes have numerous effects, including:
• A modern-day record low rate of employment for women, whose jobs were disproportionately affected by the pandemic. In December 2020, the number of women who lost their jobs matched the overall total of 140,000 jobs lost.
• Essential workers who were required to continue working outside their homes were more likely to be Black, have an annual household income below $40,000, and lack a college degree, according to a May 2020 poll by the Kaiser Family Foundation.
• New communication and wellness challenges for those who shifted to remote work, varying by individual and company. A lack of commute also means a lack of transition time from work to home, and less time at the office also means fewer opportunities for informal conversation.
These effects and others are reshaping the future of work and raising questions on how to best rebuild an economy that is more resilient and inclusive. The volatile events of 2020 are amplifying calls for a shift to a system where businesses must consider the impact of their actions on workers and other stakeholders as much as they value benefit to shareholders, and where people can find purpose on the job as well as earn a livable wage to support their families.
Businesses in the Certified B Corporation community commit to pursue and refine those practices and are evaluated for their impact on stakeholders through the B Impact Assessment used for certification. By using business as a force for good, B Corps demonstrate how companies can make a profit while also providing an inclusive workplace that allows people to bring their full selves to the job.
For those interested in pursuing work at a B Corp, B The Change reached out to people at B Corps who connect applicants with potential employers via B Work, an impact job site, and who help hire employees. The B Work platform, which offers an array of tools and services that help B Corps improve their hiring success, initially launched in 2016 through a partnership between B Lab and Fitzii, a division of the Ian Martin Group, a B Corp.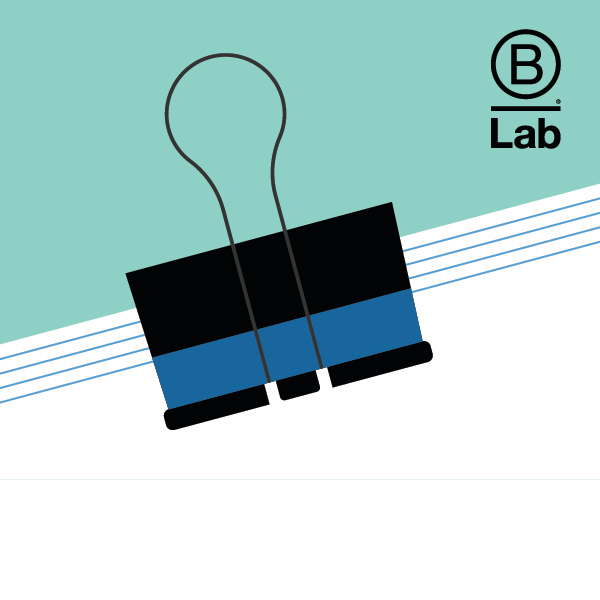 The Future of Work Is Now
The community of Certified B Corporations knows that profits don't have to come at the expense of other stakeholders. Learn more in this downloadable report.
DOWNLOAD
Making the Most of B Work
Carla Tancredi, a client relationship manager at Fitzii, suggests that job seekers take time to research the online directory of B Corps compiled by B Lab, the nonprofit that oversees B Corp Certification. The directory includes each company's B Impact Assessment score and an overview of its values and background. Applicants can build on that information when writing a cover letter that highlights why they want to work at the B Corp and how they would help make an impact through their work.
"Most B Corps are interested in seeing that applicants have experience that shows involvement in social and environmental impact," she says. "That can be work experience, but don't discredit the involvement you have outside of working hours. Maybe you volunteer your time at a local shelter or maybe you coach a kid's baseball team. It tells employers that you're committed to your being involved and bettering your community."
In the past year, more than 6,000 B Work job seekers have signed up for Dream Job Alerts, which notify them when a job becomes available in their area, industry, or even at a specific company.
For B Corps looking to hire, the B Work site provides an opportunity to establish new expectations for standard practices. It's another way that companies can demonstrate their commitment to justice, equity, diversity, and inclusion (JEDI) initiatives, Tancredi says.
"Another great thing to include in job postings is to tell candidates about their 'Why.' Rather than the history of the business, write about your purpose," she says. "Candidates are looking for a connection to your mission and you can communicate that through your job ads."
Growing Applicant Awareness of B Corps
At Beehive Strategic Communication, Rebecca Martin asks every job candidate what drew them to apply for the job. "Increasingly, candidates are telling me a key reason they were interested in Beehive is because we are a B Corp and purpose-driven. I would say about half of the candidates mention it," she says, sharing some of their verbatim interview comments:
• "Seeing you're a B Corp really resonated with me. I felt like these are good people doing good work."
• "The biggest thing that drove me to Beehive was that you are a B Corp."
• "I love that you're a B Corp. I can really feel your passion for the work. I can tell it's also about relationships and caring about clients."
• "As I researched the agency, I was impressed with your commitment to equity and purpose. That's not something you see a lot of."
Beehive shares information about B Corp Certification with potential employees in its recruiting process, Martin says, and provides more detailed information about our B Corp Certification with new employees as part of their onboarding process with the agency.
"We also have each new employee meet one-on-one with our CEO Lisa Hannum to learn directly from her about Beehive's purpose, promises, values, and B Corp commitment," Martin says.
Alysha Schultz of Intuitive Digital in Portland, Oregon, says the newly certified B Corp has seen an increase in the number of applicants aware of the company's B Corp Certification and interested in part because of that. "Or they're looking at the type of clients we take on, knowing they want to work with nonprofits and alike-minded businesses," she says.
Intuitive Digital shares information about its B Corp Certification in the actual job posting and during the interview process, highlighting how that connects to aspects of the job including benefits and volunteer opportunities. Schultz says they plan to track the number of applicants who are aware of B Corp Certification as their tenure as a B Corp lengthens. "It wasn't something that was on our radar three-plus years ago," she says.
Sign Up for our B The Change Newsletter
Read stories on the B Corp Movement and people using business as a force for good. The B The Change Newsletter is sent weekly on Fridays.