B Movement Builders Celebrates 1-Year Anniversary
September 14, 2021
Inspired by the leadership of the global B Corp community, the B Movement Builders (BMB) program is a coalition of leading multinational companies (MNCs) taking meaningful action towards changing our global economic system. This month (September) we celebrate its 1-year anniversary and the BMB program is poised for continued growth and development.
Due to their international, cross-cultural reach, complexity of governance, and size of operations, MNCs face significant challenges on their journey to generate positive impact and specifically to become Certified B Corporations. The process can take longer and face obstacles that are somewhat unique to MNCs, such as alignment of boards of directors and investors, information gathering and reporting of disparate operations, implementing strategic changes across a workforce that can number in the hundreds of thousand, and conversion to a benefit corporation status or comparable options based on local regulations.
This is why B Lab created the BMB program to assist them in their purpose and ambition to advance the B Corp movement. Although the pursuit of B Corp Certification is not a requirement of the BMB program, it is a requirement to commit to the Declaration of Interdependence, along with use of the B Impact Assessment to measure and manage social and environmental impact, production of a materiality assessment, engaging on stakeholder governance, and other requirements outlined on B Lab's website.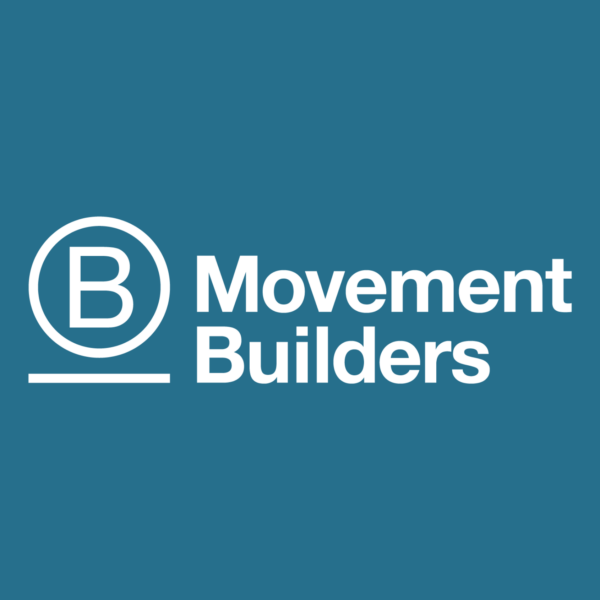 Learn more about B Movement Builders
B Movement Builders is a program for multinational, public companies to come together to lead systems change alongside and in support of the B Corp community, building a new narrative about the purpose of business.
Learn More
Included in the first cohort of BMBs are Bonduelle, Gerdau, Givaudan, and Magalu, with Danone and Natura&Co serving as mentors. These pioneers have collective annual revenues of approximately $60 billion and 250,000 employees across their global reach. Each is committed to the B Corp movement and is taking individual and collective action that brings the movement's principles of economic systems change to life. During its inaugural year, the BMB program underwent improvements to better align with the needs and expectations of the MNCs. The program is open to submissions from interested MNCs. And for those that want to start this journey right away, the B Impact Assessment is an excellent tool from B Lab to start measuring their impact.
B Movement Builders aspire to increase their positive impact by learning from and collaborating with the global community of Certified B Corporations. Together, B Movement Builders leverage their size and influence to move business farther and faster toward creating shared and enduring prosperity for all while driving their individual growth, culture and impact. And the addition of these larger companies into the B Corp movement will accelerate B Lab's mission to transform the global economy to benefit all people, communities and the planet.
For more information visit https://bcorporation.net/b-movement-builders. For press inquiries, please contact press@bcorporation.net.
Sign Up for our B The Change Newsletter
Read stories on the B Corp Movement and people using business as a force for good. The B The Change Newsletter is sent weekly on Fridays.