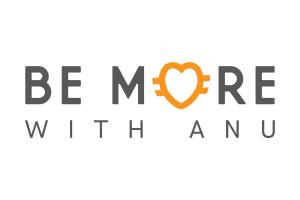 BE MORE with Anu is an ed-tech company that empowers people to break bias so they can advance diversity, inclusion, equity and belonging, reduce wasted costs, and enhance bottomline performance in their organizations and communities. BE MORE with Anu envisions a global beloved community that embodies equity and belonging by breaking bias, healing trauma, mending policies, and channeling resources equitably.
Breaking Racial Bias® is a five-week course by BE MORE with Anu where you can develop actionable skills to take systemic racism head-on and advance racial equity and belonging in your workplace and communities. Join our community of diverse professionals from around the world and transform systemic racism from the inside out.
Anu Gupta (he, him) is a scientist, educator, lawyer, and the Founder of BE MORE with Anu. Anu is a sought-after expert in breaking bias, diversity, equity, and inclusion (DEI), entrepreneurship, mindfulness, and compassion. He has brought BE MORE with Anu's approach to over 200 companies reaching over 20,000 professionals. He has logged over 10,000 hours of meditation and developed BE MORE wth Anu's science-backed, compassion-based approach after conducting decade-long research on the causes of and solutions to racial and gender inequality. He has spoken about this work at TED, SxSW, and the Oprah Conversation. He has a JD from NYU Law, MPhil in Development Studies from Cambridge, and BA in International Relations & Islamic Studies from NYU. You can follow him on Instagram @mindful.anu.