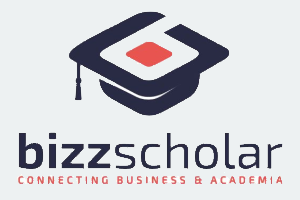 bizzscholar is the leading quality-assured marketplace and dating app for business and academia. Leveraging the power of the gig economy through an AI tech-enabled platform, bizzscholar connects forward thinking businesses with academic experts to tackle complex challenges at local, regional, national, and international levels.
Moving beyond the limitations of the current framework for collaborations, bizzscholar makes faster connections across a global network, fostering mutually beneficial partnerships to empower businesses, enrich academic research, and benefit society. The bizzscholar community is made up of academic experts and postgraduate researchers with diverse backgrounds and specialisms, that are collaborating with innovative businesses across a wide range of sectors.
We are currently working on a few projects within Bizzscholar:
Extending reach and partnerships with universities and looking for support but also networks to help us achieve this.
Building our database of faculty, academics and postgrads and enhancing our algorithms to improve matchmaking.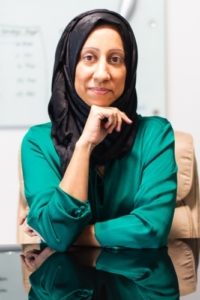 Zaheera Soomar runs an independent management consulting practice. She has more than 17 years of experience leading on business strategy, organizational change, responsible business practice and innovation and large-scale transformation across multiple industries.
Zaheera is deeply passionate about:
Creating positive social impact through my engagements
Ensuring the outcomes delivered are sustainable
Promoting diversity, equity and inclusion for minority groups
Helping start up and early stage companies scale and grow
Embedding responsible and virtuous business practices
Her support to organizations focus on:
Research and Insights
Strategy and Advisory
Systems and Processes
Delivery and Implementation
Zaheera is currently doing her doctorate on Future of Work and speaks at many international conferences and speaking platforms on areas around Social Impact and DEI.