Highlights from the B Corp Global Climate Summit: Collective Climate Action Centered in People and Justice
June 30, 2021
Virtual Event Attracts 5,000 Business Leaders Working Toward a Zero-Carbon Future
The recent B Corp Global Climate Summit attracted over 5,000 leaders from around the world to connect and catalyze the use of business as a force for good to stabilize the Earth's climate. Certified B Corporations are among the companies leading the way through innovation and resilience: in 2019 more than 500 B Corps committed to net zero by 2030, and now more than 1,300 businesses — B Corps and others — are committed to achieving net zero emissions by the end of this decade.
"We need businesses to step up more than ever, and the over 5,000 attendees for this event demonstrate that forward-thinking businesses want to do the right thing on climate. They are looking to mission-driven businesses like B Corps to show the way on climate action centered in justice," said Kim Coupounas, Global Ambassador for B Lab U.S. & Canada and co-founder of the B Corp Climate Collective.
Climate justice, which centers the people most affected by climate change, was a point of focus during the summit. In a keynote as part of the opening session, Mitzi Jonelle Tan, a climate justice advocate who lives in the Philippines, said the climate crisis is a symptom of a profit-driven system founded on oppression and injustice.
"When we talk about climate action and justice, it means recognizing that countries and people least responsible for the crisis are the ones most impacted," she said. "Check your supply and distribution chains. Beyond sustainability, look at the rights of your workers and your partners' workers. Look at the brutality of how the materials are being extracted from our lands here in the Global South, all for the profit of the Global North. I know it's difficult, but I did say that the system was built to be unjust."
While some may say we're running out of time, Tan said our planet is past that point, especially in her homeland and other countries that have seen destructive typhoons and other deadly climate events that are becoming more frequent.
"We need to come together and unite to get world leaders, especially from the Global North, to put policies in place to stop emitting without leaving our workers and marginalized people behind," she said. "If you think that is too radical, let me ask you, is it too radical to fight for a future worth living?"
Fighting for the future of the planet — for his daughters and others in younger generations — serves as motivation for Gonzalo Muñoz Abogabir, B Lab Global Board Member, UN High Level Champion for Climate Action, and Co-Founder of Sistema B, who also delivered a keynote during the summit opening that urged attendees to accelerate their pursuit of net zero carbon emissions as part of the Race to Zero through "concrete action on a daily basis."
"There's not enough ambition worldwide, but there are great examples happening. Our greatest risk is inaction," Abogabir said. "We have to do the hard work of decarbonizing our economy, but can't run people over in that race. Justice must always be at the very center."
B Corps are among the leaders in climate work, he said, but they also must set a higher bar in the pursuit of net zero: "We in the B Corp community consider ourselves as purpose-driven business people. Well, climate action is no longer a purpose; it's a condition. It's a moral duty and should be part of all of our metrics of success from now on."
B Corp Global Climate Summit: Calls to Action
The summit's opening session also included calls to action for B Corp leaders looking to take action on the climate crisis. Here's a summary from leaders from B Lab and partners around the globe to inspire your company's climate action:
Start by committing to achieving net zero emissions by 2030 — or as fast as possible, and certainly no later than 2050.
One example of redefining leadership is the global coalition of more than 1,300 businesses — B Corps and other companies — committed to net zero emissions by 2030.
Dan Osusky, Head of Standards & Insights for B Corp Certification, called on business leaders to act on their climate commitments. "The reality is the concept of net zero, as affirmed by leading global experts, is a significant acceleration in ambition for climate action for our world, and business obviously has an important role to play in that. What matters is what we actually mean by it, and what we actually are doing."
By "walking the talk and doing the hard work," he says, B Corps can continue to lead at an important moment for the world. A new survey for companies that have committed to net zero will help B Lab and the B Corp Climate Collective better understand and support their work, and shape an update to the commitment that also will incorporate revised guidance from the UNFCCC to ensure the ongoing credibility and impact of this work.
"We cannot present ourselves as leaders — we cannot talk about being the largest and most aggressive commitment by businesses — unless we are all actually collectively doing it," Osusky said. "And if we're not, we are actually doing the thing that this movement was designed to fight: greenwashing. That's what turns my broad concerns into sleepless nights; because of how valuable and important I think this movement is in charting a path forward for the world — if we do it right."
Center climate work in people and justice.
By placing people and justice at the center of this work, B Corps and other organizations can take more effective climate action, says Raj Aggarwal of B Corp Provoc. "We've been trying to solve the climate crisis for 50 years, and most efforts have failed, because they've been divorced from the lived experience of the people being most impacted by the climate crisis," he said.
One key resource is the Climate Justice Playbook for Business released earlier this year that was developed by B Lab, the COP26 Climate Champions Team, Provoc, and the Skoll Centre for Social Entrepreneurship at the University of Oxford. The playbook features insights and case studies that demonstrate how the climate emergency also is a justice emergency. Aggarwal said B Corp leaders should share the playbook with their team and fellow business leaders and commit to centering people and justice in work on climate going forward.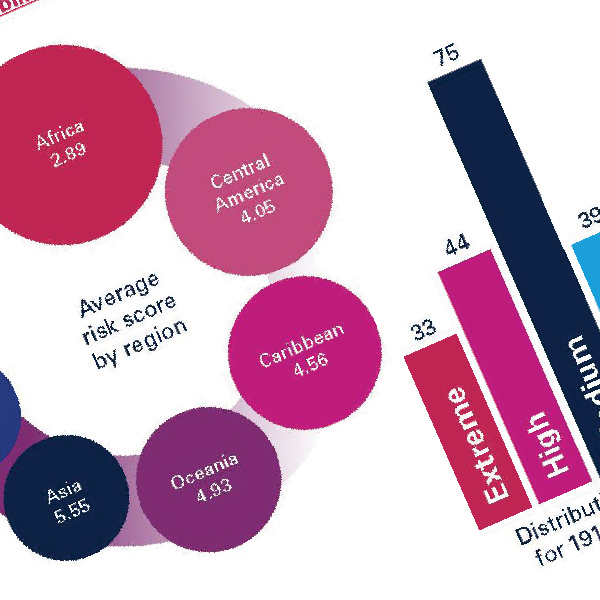 The Climate Justice Playbook for Business
This practical guide from B Lab features information to help business leaders understand the intersection of climate action and social justice and advance a justice-centered approach to climate action
DOWNLOAD
Work to change the rules of the game through companies and economies. Advocate for meaningful climate policy, using individual and brand voices.
While more businesses are stepping up their climate work, the economic system as a whole continues to prioritize shareholders and profit over society and environment. Marcel Fukayama, Executive Director of Sistema B and chair of the Global Policy Circle for B Lab, says B Lab and Sistema B have worked for 15 years in markets around the world to change economic policies and shift away from shareholder primacy to a stakeholder-driven economy that incorporates environmental benefit.
B Corp leaders can also work to change the rules of the game by starting with their own business and community: adopting public benefit corporation governance, if they haven't already, and encouraging policymakers to establish stakeholder-based business models (such as benefit corporations) if they aren't already an option.
"Demand the kind of fundamental legislation we need to create a climate just future," he says.
Currently there are voluntary stakeholder-based corporate governance reforms in more than 50 jurisdictions, he says, and over 10,000 businesses that have adopted this corporate form. He called on B Corp leaders to join the call for meaningful climate policy — including a transition to 100% clean, renewable energy and a price on carbon — to protect the planet's future.
Partner with others for radical collaboration. Share knowledge and resources to get to a zero carbon future.
As a community of businesses built on interdependence, B Corps realize they cannot do this work alone. Partners in climate work include the UNFCCC, including the Marrakech Partnership and the Race to Zero team, TEDx Countdown, Oxford University and the Skoll Centre for Social Entrepreneurship, the Oxford NetZero team, Ceres, and the Climate Collaborative.
"The climate emergency demands radical collaboration and knowledge sharing, the likes of which we have not yet achieved as a species, not only radical but rooted in people," says Irving Chan Gomez of B Lab Global.
Get active in the B Corp Climate Collective in your region or start one if it doesn't exist.
Realizing the power of community also is at the heart of the B Corp Climate Collective, a global and local network of climate leaders with over 2,000 volunteers around the world. To help companies find the resources they need to shape their climate work, the B Corp Climate Collective and Oxford NetZero developed the B Climate Tools Base, a free online library of downloadable resources.
Do the work: Walk the talk behind the commitments.
What's ahead? The UN's next Conference of the Parties, or COP26, is scheduled for November 2021 in Glasgow, Scotland. B Corps can help build momentum for COP26 by committing to net zero by 2030 to inspire other businesses to do the same, and take part in the upcoming Boardroom 2030 initiative to host conversations in October and November 2021 on the role of boards in climate action and climate justice.
Act now.
Charmian Love, Co-Founder and Chair of B Lab UK, turned to the words of Extinction Rebellion Co-Founder Gail Bradbrook: "This is not a time for talk — this is a time to act. And to ACT NOW."
In this spirit, Love said, three bold ambitions will guide the B Corp community's work to address the climate crisis:
To redefine what it means to lead in such times.
To drive climate action rooted in climate justice.
To change the rules of the game.
Track the ongoing work of B Corps on climate and find climate action and climate justice resources at the B Corp Climate Collective website.
B Corp Global Climate Summit: Opening Session
Sign Up for our B The Change Newsletter
Read stories on the B Corp Movement and people using business as a force for good. The B The Change Newsletter is sent weekly on Fridays.