Certified since January 2015
"Being a B Corp means social responsibility. It means Fireclay Tile measures our business beyond simply financials and growth, but with transparency and accountability to ensure we are successfully benefiting all stakeholders."

Eric Edelson Fireclay Tile CEO
About
Fireclay Tile was founded in 1986 by Paul Burns, Chief Ceramicist, whose mission was to make beautiful tile for people the way they want it, when they want it. Today Fireclay is proud to be a vertically integrated, direct-to-customer tile manufacturer whose strength lies just as much in service as in making tile. With a firm belief that there is nothing more sustainable than good design, Fireclay has chosen to devote its work to making durable products that will retain their beauty for years to come. A long-standing dedication to reducing waste and maximizing efficiency has led the company to make 100 percent of its product at its Northern California factory, where they can leverage time-honored techniques with modern technology. All product lines contribute to achieving LEED credits. Fireclay aims to be a triple bottom line company and ensure they take the environment and its 155 employees' well-being into every decision they make.
Certified Since January 2015
B Impact Assessment Score: 115.4
Sector: Manufacturing
Business Type: Tile Manufacturing
Company Size: 50-249
Category: Manufacturing
When asked what matters most to Fireclay Tile, Eric says, "The success and growth of our people. If we do our job right and our clients love our product, ultimately our team will benefit, and their impact and success in this world will amplify everything we do."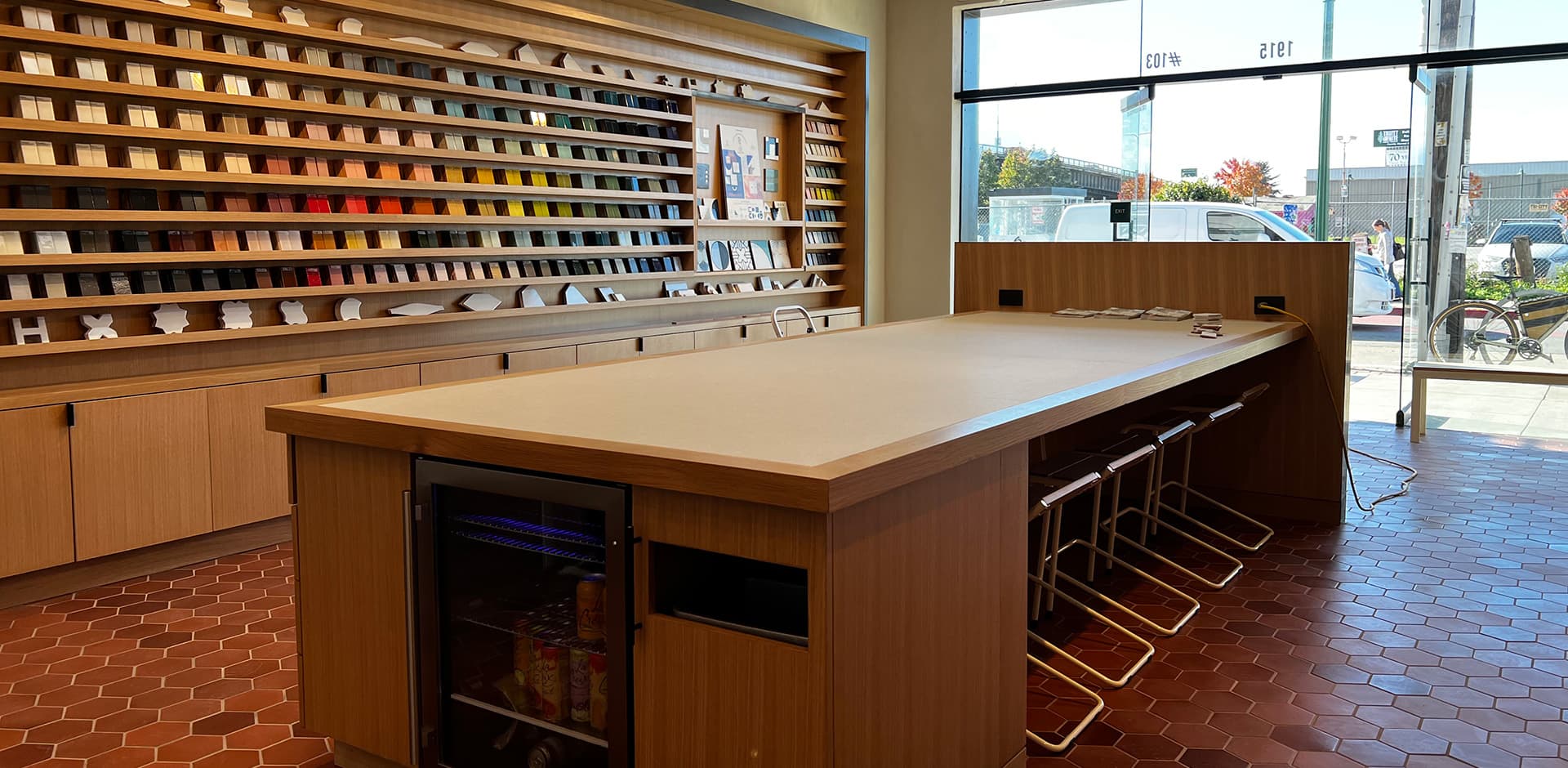 Challenge as a Business | Opportunity as a Certified B Corp
When the going has been rough, Eric says having its B Corp alignment at a board level has been extremely powerful for our decision-making process.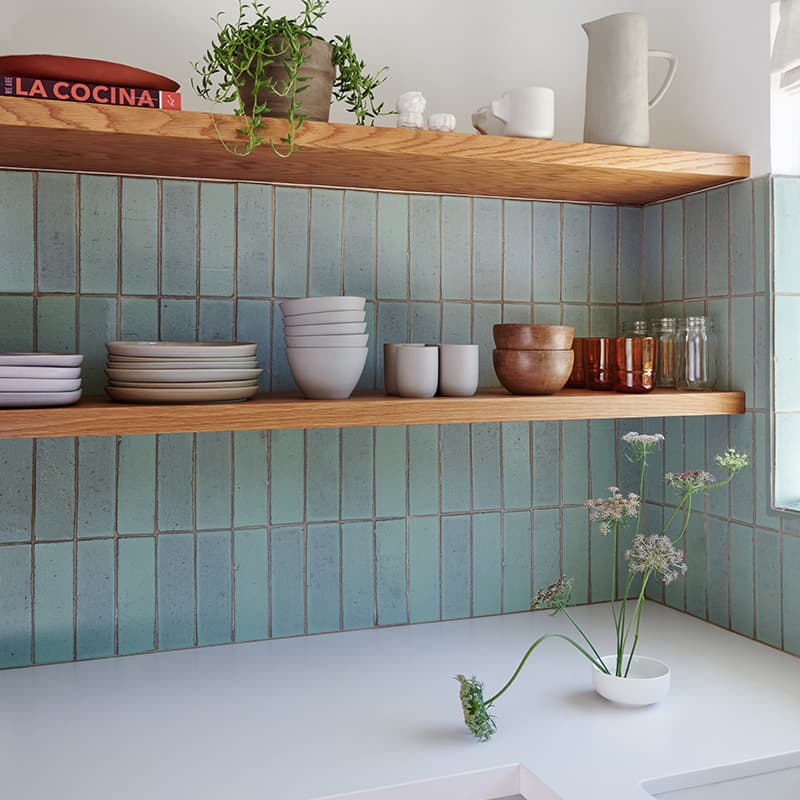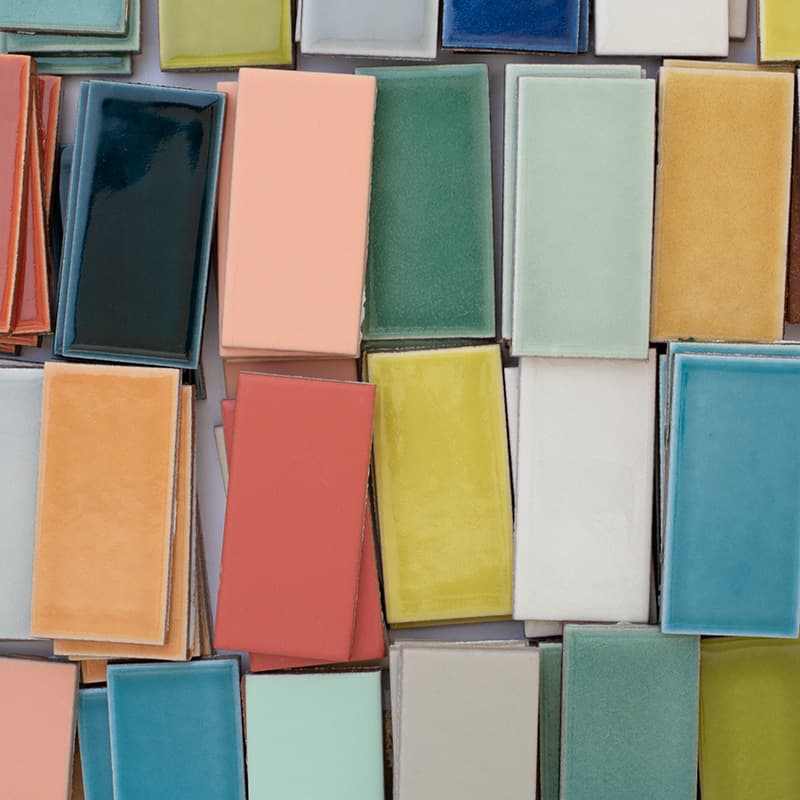 Outcome
Fireclay Tile has quickly made hard decisions because of the shared alignment and values. The outcome of becoming a B Corp is immeasurable. Fireclay Tile has grown revenue 8x and profitability 42x, but most importantly, the company expanded its starting wage by 60% and overall opportunity for the team and earning potential in huge ways. Since becoming a B Corp, Fireclay Tile increased teammate ownership from 10% to 30%. Its ability to hire and retain employees has been tremendous. The company has done more for our community through Pledge1% commitments and more, and it has gone climate-neutral while improving efficiencies to reduce environmental impact on what we do. Through it all, Fireclay Tile and its employees have been transparent and held themselves to a higher standard.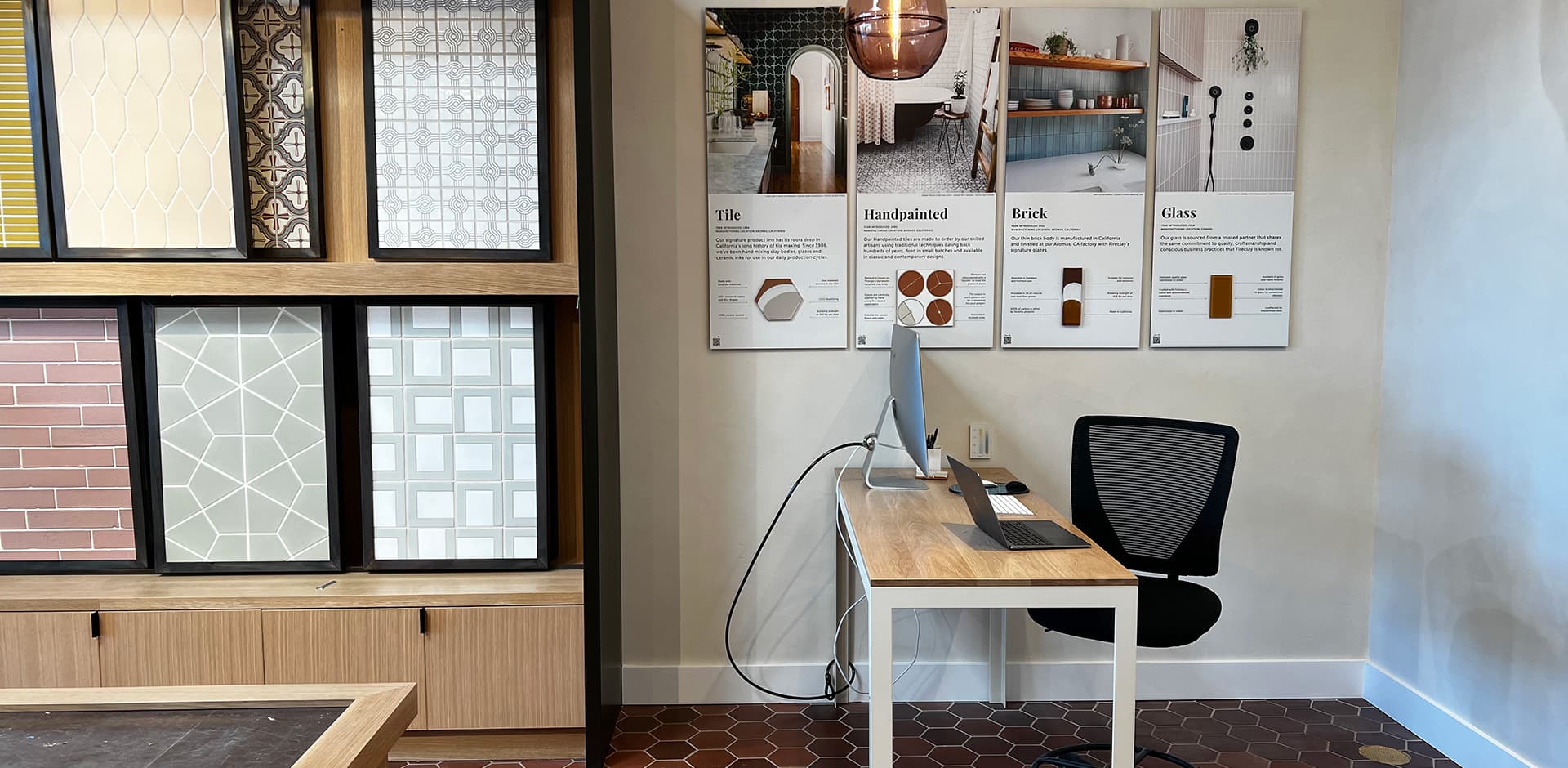 Values since becoming a B Corp:
Senior leadership connections
Collective action on social and environmental topics
Best practice sharing
Business partnership opportunities
Shared discounts
Increased employee engagement, retention, and increased/broader pool of applicants
Improved measuring, benchmarking, and reporting of your company's impact
Tools and resources for marketing your company's impact and story
Increased sales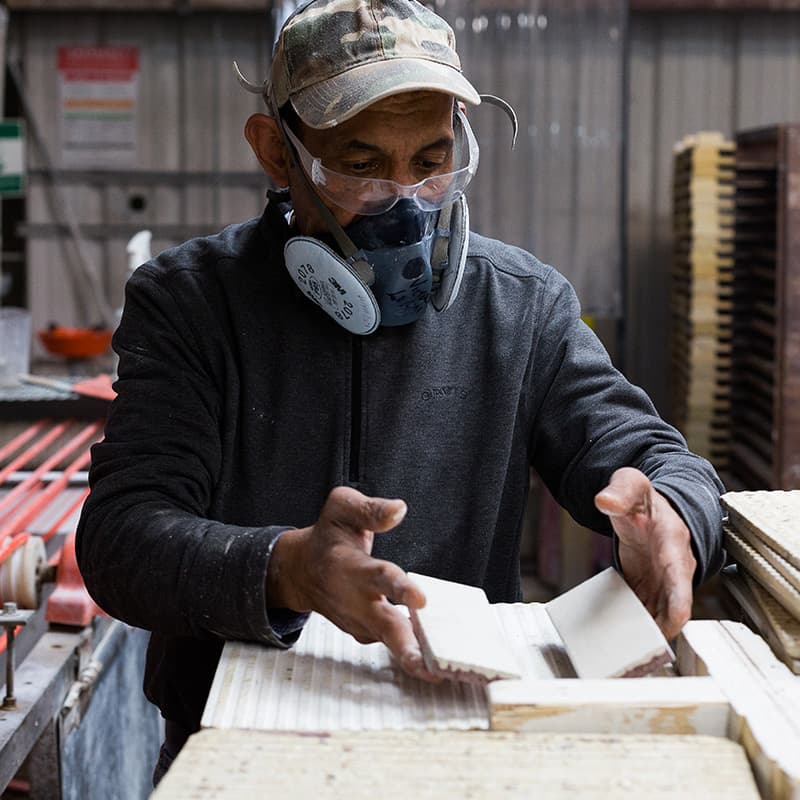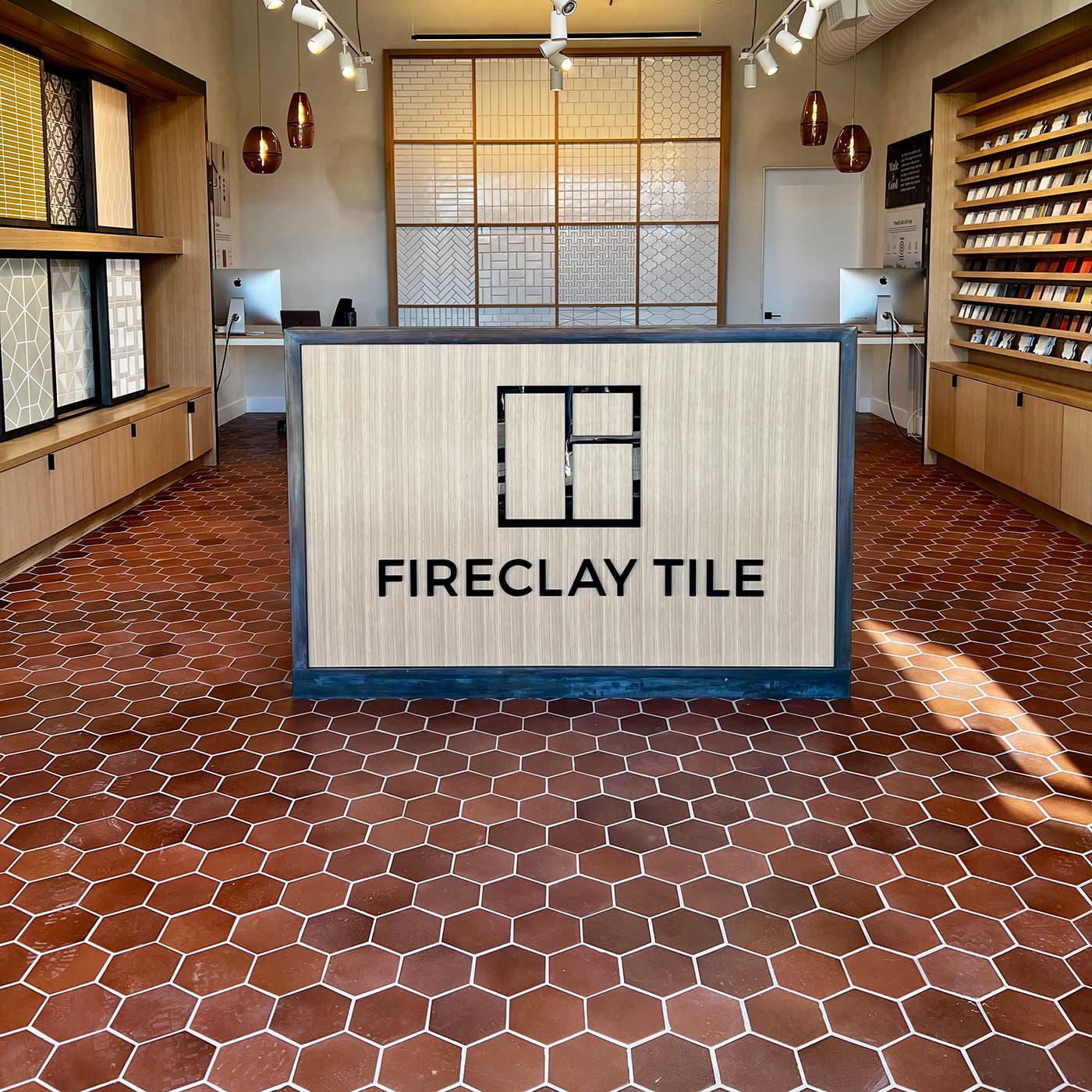 Impact
Fireclay Tile received a significant minority investment from Los Angeles-based growth equity investment firm Provenance. "Eric Edelson and the team at Fireclay Tile have built an impressive business with a unique approach to their industry," said Anthony Choe, Founder of Provenance. "Fireclay's brand is second to none in the tile category, and their digital-first, omnichannel model and dedication to customer service combines to provide a strong connection with residential and commercial clients across the United States."
More than 75% of Fireclay Tiles waste is diverted from the landfill.
100% of factory electricity is renewable
80% of products are made from recycled materials
100% of all scope 1, 2, and 3 carbon emissions offset
30% employee-owned
67% female leadership team with a 53:47 female to male ratio
1% of equity & product pledged to charity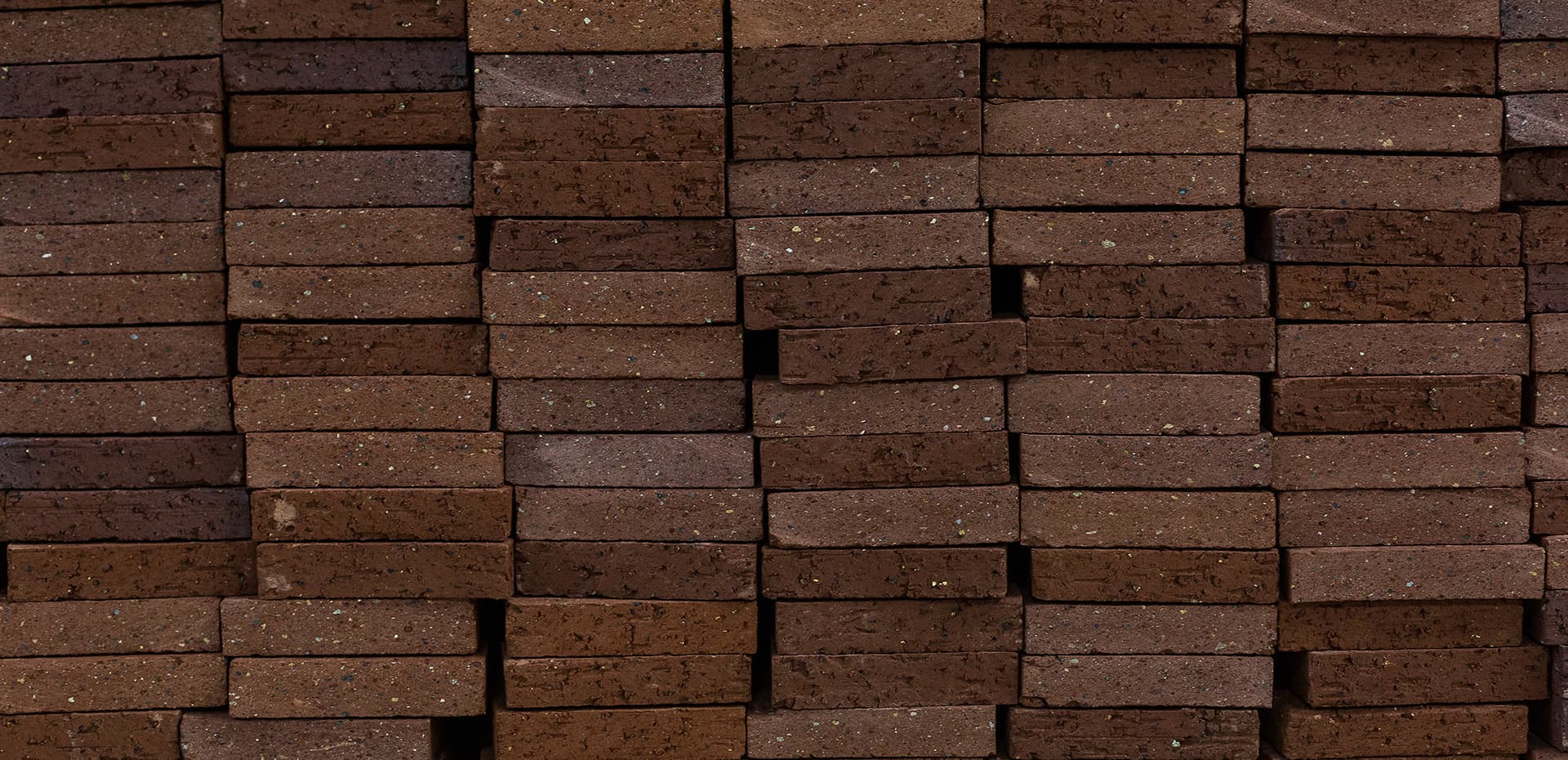 "Taking the B Corp Assessment, certifying, and working with fellow B Corps have changed the way we approach business and has challenged us to truly 'use business as a force for good.' We've been able to create clear accountability metrics that ensure we follow through on our commitments as well as challenge ourselves to step out of our comfort zone to create more lasting, sustainable impact."

Eric Edelson Fireclay Tile