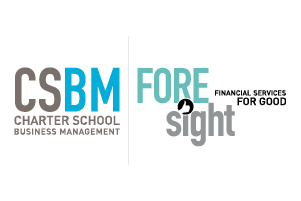 CSBM is a People of Color owned business and is staffed almost 100% by teammates from diverse backgrounds (per the often-utilized eight identifiers).
Our work to implement responsible financial management at charter schools (via services and/or education) enables 100+ charter schools who serve mostly students of color to stay open, since financial mismanagement is the #1 reason why schools/nonprofits are shut down. We also serve other types of nonprofits (churches, prison reform nonprofits, afterschool programs, pre-k programs, museums, etc.) through our 2nd brand called FOREsight. Collectively, we account for over $2 Billion dollars of public and private funding, ensure almost 13,000 employees are paid precisely and promptly via payroll and impact more than 300,000 constituents (including over 62,000 students) per our Benefit Report.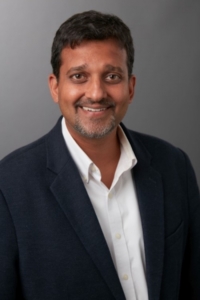 Raj Thakkar is the Founder & CEO of Charter School Business Management (CSBM) as well as FOREsight Financial Services for Good. Widely regarded as an expert on charter school and nonprofit finance, Raj has presented at conferences and workshops across the country and has been featured in numerous publications. CSBM/FOREsight provides accounting, payroll, budgeting, financial reporting, forecasting and audit preparation services and financial education workshops for hundreds of nonprofits and schools. Raj was named NYS's Small Business Person of the Year by the US SBA in 2018, and under his leadership, CSBM/FOREsight was named Small Business of the Year for Eastern Region of the US by the US Chamber of Commerce three times. As a Minority Business Enterprise, Certified B Corp and Benefit Corporation, CSBM/FOREsight was awarded Best for the World by B Lab multiple times, as well as one of the Best Places to Work by Crain's NY Business.
Raj's forthcoming book, fiscally seCURE: prepare, protect & propel your CHARTER SCHOOL with responsible financial management, will be published in Spring of 2022. Raj teaches Understanding Social Enterprise: How to Use Business as a Force for Good as an Adjunct Professor at NYU's Wagner School of Public Service at the graduate level. Raj is the Board Treasurer of Camelback Ventures, which supports entrepreneurs of color and women entrepreneurs launch and scale their nonprofits, schools and social enterprises. He is also the Board Treasurer of Solar Responders, which maximizes the capacity of first responders to save lives with renewable energy by installing solar and battery storage systems on fire stations in Puerto Rico, post-Hurricane Maria related devastation. Raj is a member of Young Presidents' Organization (YPO) and emeritus member of Entrepreneurs' Organization (EO). He has an MBA in Finance from NYU's Stern School of Business and a BS in Engineering Science from Hofstra University and graduated from the Goldman Sachs 10,000 Small Businesses program designed to help companies grow responsibly and create more jobs.