Cyborg Mobile is a tech and management consultancy based in Renton, Washington. We straddle technology, DEI, and systems change. Our clients appreciate our expertise in efficient effective change, and our consultants are here for your most critical challenges. Our mission is to elevate industries by leveraging technology and diverse talents. Service offerings include:
Product Engineering (web, mobile, big data)
Business Intelligence
Strategic Planning
Change Management
Staff Augmentation
Solutions for the modern customer.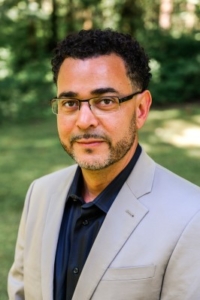 Kobie Hatcher is Founder and President of Cyborg Mobile, a technology and management consulting firm headquartered in Renton, WA. Mr. Hatcher is a recognized thought leader on technology with deep expertise at the intersection of large institution and public sector clients. He has proven successes in bringing together software developers and business executives to implement effective mobile and eCommerce solutions. With an extensive background in iOS and Android mobile applications, Mr. Hatcher is an original iOS producer since its beta and has released twelve featured apps. His experience in technology solutions spans various sectors from financial services to K-12 and from eCommerce to Diversity & Inclusion initiatives. He openly engages with business leaders to make market impact while doing good. He's made it his personal mission to change the face of technology. Mr. Hatcher attended Bank Street College of Education and Bates College to pursue a teaching career, and later found himself in the world of tech.