Hello, it's great to meet you! We are Imago.
We support people in becoming radically responsible for the talent they've been given, so they can break the old systems that no longer serve us, and build new ones that do. We are thought partners to, and facilitators for, leaders and teams at the forefront of creating a world that works for everyone. In business since 2002, services span organizational change and strategy development work to executive coaching, leadership development, and thought partnership.
As a Black/Womxn/Queer-owned consulting firm, we are living into what equity and justice looks like on a daily basis. Read on to learn more, or contact us on our website: www.imago.works.
We are in the business of:
Strategy Development: Our strategy development services are the opportunity for your organization to think strategically about its future and consider the resources you need to continue to grow. This work is especially timely when an organization is experiencing new leadership, growth, or changing service goals. We provide three distinct packages with various levels of service — where our role can range from guidance to full-service. We're also very open to customizing an offering that is tailored to your organization's needs.
Individual and Group Executive Coaching: Have the essential conversations that will propel you to the next level. You'll meet the challenges of your work through focusing on what's most important, and developing strategies that will allow you to have the greatest impact. What keeps you up at night? Whatever it is, know that we'll tackle it head on, and through coaching you'll gain: greater effectiveness in your life and work, expanded skills through new models and perspectives, as well as enhanced relationships and stronger collaborations.
Organizational Culture Shift: We're equipped to support you in addressing a wide rage of organizational challenges, with a deep knowledge of systems theory, design thinking, adaptive leadership, emergent strategy, and equitable practices guiding the way. We want to move you through change and potential crisis and back into the bigger game you're meant to be playing. We build creative, action-oriented strategy solutions for organizational and cultural change processes.
Thought Partnership and Special Projects: If none of these services feel like they get at your needs, we're open to having the conversation with you. From facilitating a conversation between your leadership team, to thought partnering with you on your next move, to supporting the data collection, analysis, and reporting writing for a new publication, and beyond — we're game!
ABOUT ANGELA POWELL, FOUNDER, PRINCIPAL, AND CEO
Angela has been organizing effective change efforts since the 3rd grade when she instigated a school-wide anti-smoking campaign that empowered kids to support their parents in kicking the habit.
Since then, she has gained over 30 years of consulting and service experience working with for-impact organizations and socially responsible businesses, earning her M.A. in Organizational Development from Bastyr University in 2001.
Having worked with organizations both large and small, Angela has particular interest and expertise in supporting people and organizations to navigate the nuances of quickly changing environments, building equitable systems, and leading with boldness and creativity. She believes that influence is for EVERYBODY.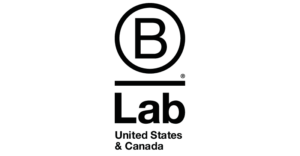 Back to Black, Indigenous and People of Color Resources pageWe support people in becoming radically responsible for the talent they've been given, so they can break the old systems that no longer serve us, and build new ones that do.