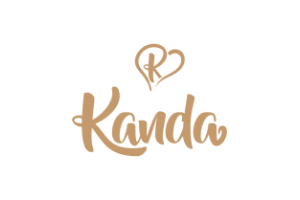 Kanda™ Chocolates is a brand of Sage & Alms, which is a Black-Owned, Woman-Owned benefit corporation. We've based our business model around doing good for others and our planet.
Our chocolates are made in Ghana on purpose with a purpose. By making our chocolates in Ghana, we are able to have an impact on jobs and the Ghanaian economy. By purchasing Fair Trade, we are able to ensure our farmers receive a fair wage.
Our chocolates also fund initiatives with purpose. Our Almsgiving Campaign provides 10% of proceeds to charitable organizations. Our partnership with the Bonneville Environmental Fund allows us to invest in clean, renewable energy and to buy international carbon offsets.
Kanda™ Chocolates are grown, processed, packed, and posted straight from Ghana to the United States for distribution.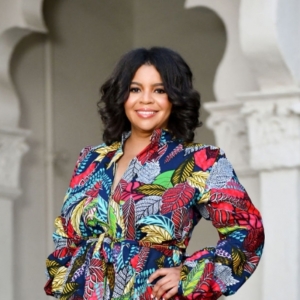 Karen M. Blackwell is the founder and CEO of Sage & Alms™, a benefit corporation with the brands Kanda™ Chocolates and DewBurst™. With servant leadership as her North Star, Karen created a benefit corporation to further illustrate her commitment to social and environmental justice. As CEO, Karen develops and executes on strategic business models through global partnerships; with a current focus on Ghana.
Kanda™ Chocolates was created to elevate the chocolate tasting experience while maintaining a commitment to social responsibility by maintaining operations in Ghana, purchasing fair-trade cocoa and donating 10% of proceeds to charitable organizations. What started as a love for chocolate has turned into business that she is passionate about and advocates for.
Prior to creating Sage & Alms™, Karen was a healthcare leader with 15+ years in the healthcare industry. In her last role, she was the Director of Strategic Solutions for the Americas Region within the Diabetes Group for Medtronic plc — a $28.8B global healthcare solutions company. Karen has also held leadership roles in marketing, strategy, sales, and operations.
Throughout her career, Karen has maintained her passion for service. She currently serves as Treasurer and Board Member for Social Justice Learning Institute. Prior to, she has held leadership roles as an Advisor and Chair for Medtronic Employee Resource Groups, as a Class Leader for Dupage AME Church, and as a Committee Chair for the Professional Organization of Women, Inc. She has also served as a volunteer with Step Up Women's Network, Chicago Public Schools, Community Women Against Hardship, and through her membership with Alpha Kappa Alpha Sorority, Inc.
Karen has a Master's in Business Administration from Webster University and a B.S. in Biological Sciences from Northern Illinois University.