2021 Best for the World Community: B Corps That Put Community First
July 28, 2021
7 Companies That Incorporate Community in the Heart of Their Operations
These Certified B Corporations exemplify the power of putting community first. As 2021 recipients of Best for the World™ for Community, these companies are leading the way toward developing conscious business practices that serve a greater purpose.
Best for the World B Corps are companies that score in the top 5% in their corresponding size group in one of the five impact areas evaluated on the B Impact Assessment: community, customers, environment, governance, and workers.
Here, we highlight how seven B Corps are putting community at the heart of what they do.
New York | Chocolate
For more than 11 years, Rescue Chocolate has partnered with over 700 nonprofit animal rescue groups. Rescue Chocolate's twofold mission is to provide scrumptious and fairly traded chocolate bars for humans to enjoy, and to donate all profits to various animal rescue organizations, through monetary and in-kind donations, as well as collaborative publicity and educational campaigns.
Rescue Chocolate believes all for-profit companies can partner with organizations that are working to make the world better, even if only in a small way, and that speak to the heart of your business. These days, other stakeholders do not begrudge a line item on the budget that is earmarked for "doing good."
New York | Online Gift Store
At Uncommon Goods, which provides gifts of an unusual variety, the workforce-development program is run by a member of its People Team (formerly known as "Human Resources") dedicated to onboarding and professional development and offers a range of programs, including financial literacy, communication training, and job fairs for temporary team members. Uncommon Goods believes in paying its team members a livable wage and strives to eliminate hiring barriers for workers from chronically underemployed populations.
Through the "Better to Give" program, Uncommon Goods customers can select one of its four nonprofit partners to receive a $1 donation at no additional cost to the customer. Its four current Better to Give partners are American Forests, International Rescue Committee, RAINN, and the Thurgood Marshall College Fund. Uncommon Goods has donated more than $2.5 million to partner nonprofits through this program. The B Corp also features specific "Give Back" products, in which a portion of the proceeds from sales of a particular item go to a single charity.
The customer and worker engagement that Uncommon Goods has developed provides examples for other companies to consider. Is there a way for your company to increase its give back strategies and opportunities for your customers to participate in that strategy? Does your company provide professional development opportunities for employees? If so, do they include financial and/or life skills training as options? Now is a good time to consider those questions and start to create change.
Colorado | Contact Center and Business Process Optimization
As a contact center that also specializes in "business process optimization," SureCall has adapted its business financial model to incorporate a top-line percentage of revenue contribution to its GoodCall program. This program establishes a funding pool for local, national, and international causes that focus on education and empowerment to women in underserved communities, and a broad range of children's issues. This top-line contribution also helps SureCall align its values with its clients, engaging them as part of the GoodCall program and showing them that a percentage of fees automatically go to charitable giving.
SureCall also supports the Hero Girls program that fosters self-efficacy in women, provides scholarships for girls' education, enrolls them in an entrepreneurial program, and allows them to be creative and bold in their dreams and endeavors. This program supports mothers' groups in developing communities with microloans to help run and sustain businesses in their villages.
SureCall believes businesses should communicate with their team members to find out what issues resonate and ensure they align with the values and beliefs of a business before planning a structured approach to implementing programs. SureCall believes a community-giving strategic plan has to have overarching goals, a viable financial model, and a team that believes in what the business is doing.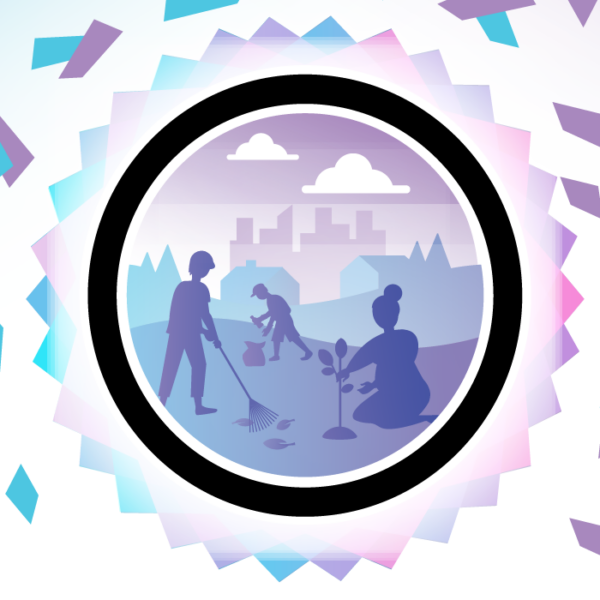 Meet the 2021 Best for the World B Corps
The B Corps named as 2021 Best for the World have B Impact Assessment scores that rank among the top 5% in their business size group for the five impact areas: community, customers, environment, governance, and workers. See who made the lists, which are viewable by impact area and then broken down by company size and home country.
See the lists
British Columbia | Meat Shop Turned Community Meal Provider
In partnership with A Better Life Foundation, Save On Meats has closed its dining room and currently serves 1,400-plus meals every day to people in the Vancouver community. Consideration goes to creating culturally relevant meals that satisfy as much as they sustain and are compassionate to the environment. Save On Meats has full-time staff dedicated to creating amazing meals out of recovered-waste groceries combined with any overproduction from its kitchen, which makes the operation zero-food waste.
Save On Meats believes in not just combating food insecurity but building systems to end hunger in its community. The combination of hiring practices and support coupled with deep, rooted connections to the work has resulted in a retention rate far beyond the industry average.
Much like other 2021 Best for the World businesses, Save on Meats believes the first step to becoming a conscious business is to identify what employees are passionate about and where that intersects with a challenge in your community. Invest in partnerships that have mutual goals and focus on what energizes your business and team.
District of Columbia | Men's Grooming and Skincare
When Nicholas Karnaze founded stubble + 'stache, he did so with the intention of advancing the conversation around mental health and reducing the stigma around seeking help for mental health issues. As a service-disabled veteran who has suffered from depression and anxiety, Karnaze ingrained a sense of responsibility and appreciation for mental health into the culture at stubble + 'stache, which donates at least 20% of profits to organizations pioneering mental health treatment or tackling climate change. The company also regularly participates in veteran-focused panel discussions and other forums to share its business experience and to highlight the importance of mental health.
Stubble + 'stache recommends getting started on community outreach by finding a local organization or charity that aligns with your company's values and contacting them about donating products or services for fundraising events. If there is an organization that the company is already supporting with monetary or product donations, volunteering — and providing time for employees to do so — is an excellent way to deepen the relationship with that organization. Review suppliers and shift to local or domestic companies when possible. There are numerous resources available that dramatically reduce the time it takes to find and vet new suppliers.
Pennsylvania | Charitable Retail Transaction Processing Program
Giv Local has used the B Impact Assessment to provide a "guiding star" strategy for how the company could be designed and come to life. Giv Local donates 20% of processing revenue back to a local nonprofit of each business's choosing, and supports each business in becoming a local hero in the eyes of employees, customers, and the local nonprofit that will receive recurring annual donations.
Every business can elevate humanity, its community, and the planet through its actions — through the donation of funds, physical space, time/skills of employees, goods, services, or other resources.
Businesses that play an active role in their community amplify the well-being and fulfillment of those both inside and outside of the organization. Giv Local encourages businesses of all shapes and sizes to start by asking each member of the organization what they care about most (e.g. animals, the planet, sports, etc.) and offering them an outlet to support and pursue those passions with company assistance.
Tennessee | Law Firm
Rockridge Venture Law is a boutique corporate and intellectual property firm that has always benchmarked a 10% pro bono standard for helping marginalized communities in their practice areas, (for example, patent filings, entity formation, and more). This year, Rockridge has also provided pro bono representation in multiple cases of racial discrimination of minors in educational settings.
Rockridge has hired a social impact fellow to lead its community engagement activities, including the launch of the nonprofit B Tennessee designed to foster education around and uptake of triple-bottom-line business frameworks. Rockridge adopted a river for environmental stewardship, benchmarked 10% revenue pledged to environmental and social impact nonprofits, and incorporated novel stakeholder policies such as employee monthly stipends for B Corp-produced workwear.
Every business has to mold its initiatives to its stakeholders. Rockridge employees go the extra mile in community endeavors because they resonate with the mission and people they are trying to serve.
Sign Up for our B The Change Newsletter
Read stories on the B Corp Movement and people using business as a force for good. The B The Change Newsletter is sent weekly on Fridays.