Dismantling Racism and White Supremacy in Our Marketing
August 3, 2021
This article is a personal perspective from employees at B Lab, the nonprofit behind Certified B Corporations. In this series, we invite individual B Lab employees to share their experiences, inspiration, hopes, and challenges as they work toward a more inclusive and regenerative world. This edition of B Lab Voices is from members of the marketing team B Lab U.S. & Canada. 
In April 2021, Hella Impact Social welcomed seven Certified B Corporations to their inaugural Hella Intensive Cohort. The second Hella Intensive session will start on August 10, 2021. Seven members of B Lab U.S. & Canada were excited for the opportunity to participate in the inaugural cohort. The intensive took participants through Hella Social Impact's Notice. Name. Dismantle.™ racial justice framework over the course of six weeks. During that time, the cohort met for 2 hours almost weekly for engaging virtual sessions. Participants all also connected over Slack throughout.
Participants from B Lab U.S. & Canada team in the first cohort took some time to reflect on our journey.
During the intensive, the cohort spent time learning about systems of white supremacy and how harmful these systems are. "In professional spaces, I've been directly told how to smooth over my own mannerisms prior to an important client meeting. (Don't touch your hair, don't talk so fast — all things that require performance and wearing a mask.) I felt accomplished and proud after these performances," says Shani Tucker, Art Director at B Lab U.S. & Canada. "Now I'm thinking about why any of us need to perform at all? To suppress the self. And this kind of now-and-then performance I've done in professional spaces is eclipsed by what Black and other People of Color have had to do to gain access to spaces that afford greater capital and power."
We took time to measure how each of our organizations are showing up for racial justice.  "I loved that we had time to reflect on our current practices but we didn't sit in reflection too long. Instead, we were quickly pushed to work, moving on from naming the practices, into noticing and dismantling them. I was encouraged by the engagement from the B Corps. We know that the B Corp community is one that is really engaged already, but being new to B Lab this was one of the first times I was able to experience it in action. Everyone dove right into the work," says Courtney Pankrat, Content & Communications Manager at B Lab U.S. & Canada.
We practiced getting comfortable with the discomfort of making mistakes. "The ability to make mistakes in this space surprised me," says Julia Gotwald, Senior Marketing Operations Manager at B Lab U.S. & Canada. "People are imperfect and we embraced that in this cohort in order to change for the better." Becca Quirk, Community Engagement Manager at B Lab U.S. & Canada, added: "I was also surprised by the amount of vulnerability within the group as well as the ability for each participant to bring their experience and where they were within their anti-racism journey. I loved the moments for celebration/reflection/emotion and purposeful pauses."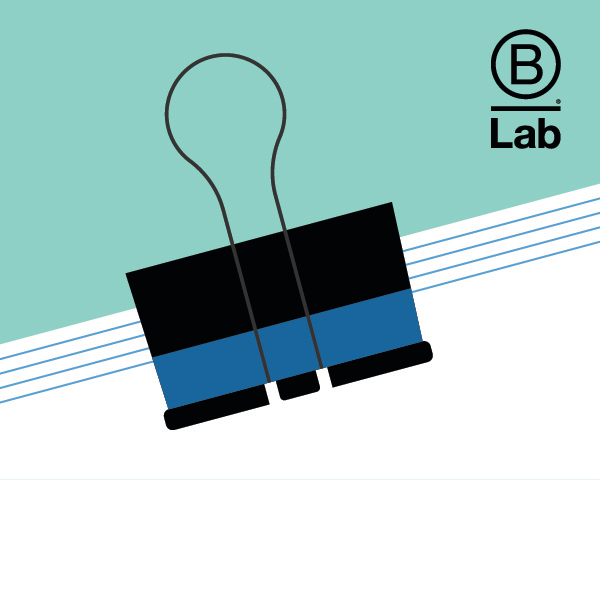 Anti-Racism Business Resource: Commit and Act
This guide provides commitments, actions, and ideas for business leaders ready to shift toward anti-racist business practices.
DOWNLOAD
We worked together to design a strategy to help align our policies, practices, and programs with anti-racist principles. "What harms one of us harms us all — sometimes in ways we couldn't previously imagine," says Tucker. "In this way, changing business culture isn't just about making a historically marginalized group feel included via lip service — it's about questioning the systems of social violence that harm everyone. Especially the most vulnerable, yes, but everyone. And then, we change those systems."
As a group we collaborated and connected with like-minded professionals. "I was surprised by the openness that other people in the cohort brought almost immediately in our first session. Seeing that level of openness encouraged me to do the same and allow myself to be vulnerable in the space," says Briana Humes, Brand Marketing Manager at B Lab U.S. & Canada. Gotwald added: "Hearing different people's experience helped me understand mine better. The noticing and naming facilitated unlearning of cultural norms we've all likely experienced in our professional lives. Ways of working like coming to everything with a sense of urgency, for me personally, is so hard to unlearn, but as a team we're trying to dismantle this every day."
At the end of the intensive, each company was tasked with creating an action plan for next steps in our anti-racist journey. For the B Lab U.S. & Canada marketing team, this meant taking a hard look at the language we use as an organization. "Racial equity needs to be integrated into all aspects of our organization's work," says Veena Harbaugh, Marketing Director at B Lab U.S. & Canada, "so it was important for us to figure out as marketers and communicators how our work is perpetuating white supremacy culture, and ultimately we can use our power and platforms to dismantle it."
We have learned that the language we use externally is often hard to understand and too jargony. As a result of this cohort, we are taking the following steps:
We are currently reworking our website and are creating our new site to be accessible to all.
Many of the articles we publish are written by people on our team with highly specialized knowledge on a topic, and the end result is that the content can often be hard to understand. We are committed to making our channels accessible to all users, and an important part of that is ensuring that our stories, social media, and newsletters are easy to understand and at an inclusive reading level.
Finally, we plan to assess and change the language we use on our internal team. The grand use of language at our organization is rooted in the white dominant culture of business and philanthropy.
Overall, our team found the six-week intensive highly valuable. "The mix of communication styles and experiences contributed to the learning," says Humes. "We had large group discussions and smaller chats; we described ourselves and our identities in new ways. There was laughter, tears, moments of confusion, and then moments of deep realization. Hella encouraged us to use color and art — I doodled flowers each week, I felt like a kid again. I learned more about myself."
Tucker added: "I loved that this process wasn't just about learning about systems of white supremacist power in the world of business — and the world at large. Lynn and her colleagues lead us through a process of developing an action plan. We were able to reflect on what we were most passionate about. What we had the ability to change as a team."
Sign Up for our B The Change Newsletter
Read stories on the B Corp Movement and people using business as a force for good. The B The Change Newsletter is sent weekly on Fridays.