The Ways B Corps Led in 2020 Publicly and Privately
January 14, 2021
Policies and Practices That Support Stakeholders Also Strengthen Businesses
This article is a personal perspective from an employee at B Lab, the nonprofit behind Certified B Corporations. In this series, we invite individual B Lab employees to share their experiences, inspiration, hopes, and challenges as they work toward a more inclusive and regenerative world. This edition of B Lab Voices is from Veena Harbaugh, marketing director for B Lab U.S. & Canada. 
As a B The Change reader, you had a front-row seat to much of the leadership from the Certified B Corporation community in 2020. Following the bold action and innovation of B Corps has always been one of the best parts of working at B Lab U.S. & Canada, but in 2020 it went from inspiring to simply stunning.
At the onset of the COVID-19 pandemic, many in the B Corp community — while reeling themselves — mobilized to help companies weather the effects financially, take care of their workers, and close critical resource gaps such as PPE, hand sanitizer, and meals for vulnerable families.
Months later, as the racial justice protests demanded an end to police brutality and killing of Black people, many B Corps committed to deeper action to advance justice, equity, diversity, and inclusion in their companies and communities. In the months before the U.S. election, many B Corps urged companies to help workers vote safely, encourage their customers to participate, call for a free and fair election, and are now demanding a peaceful transition of power.
What did not get major news coverage was the leadership many B Corps showed in adapting and leaning on workplace policies and practices to support their employees experiencing the loss, grief, rage, overwhelm, anxiety, and turmoil of 2020. And sometimes even small changes, like flexibility in the workplace, can make a big difference. When I asked my teammates what policies and practices at work helped them get through the year, the common thread was time and space: Time to take care of their loved ones and responsibilities, and space to process, reflect, center, and find joy.
As we move into a new year, we must remember the lessons of what worked — and helped us work — during times of upheaval, and continue to adopt and refer to these lessons as we address ongoing, as well as new, challenges. The following are just a sampling of B Corp policies, practices, and innovations made in the last year that other businesses can learn from or replicate to fit their operations.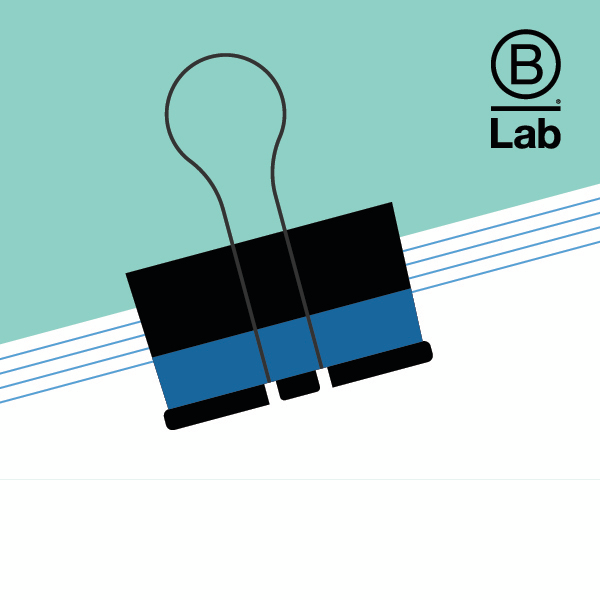 Stakeholder Capitalism: The Systemic Change Our Economy Needs
A new impact economy is being built, one where businesses prioritize and consider their impact on all the stakeholders they impact — including communities, workers, customers, and the environment. Download this free report to learn how the stakeholder model as practiced by B Corps is gaining global traction and validation.
Download
Ensuring Well-Being in a Pandemic
The COVID-19 pandemic's impacts range much deeper than the outbreak numbers, as nearly one third of people in the U.S. workforce have children at home. Many of those parents are, of course, also employees who must juggle work and family responsibilities — often a bigger challenge for single parents, essential workers who cannot work remotely, and others with nontraditional schedules.
B Corp Leesa Sleep instituted an embargo on midday meetings that gives parents a break to make lunch, check in on homeschooling progress, or take care of other family commitments. B Corp Fors Marsh Group implemented a new flexible leave policy that allowed workers to adjust their schedules if needed, ranging from a couple extra hours a week of leave to being off full time to care for family members. And B Corp Libro Credit Union updated its policy so that employees who were self-isolating or serving as caregivers could receive full wages and time off that did not deplete any existing sick or vacation benefits. At B Lab U.S. & Canada, we instituted meeting-free Fridays allowing for increased flexibility for the team.
Connecting the Community
The COVID-19 pandemic and its effects on business and people prompted the team at B Corp Whiteboard, a creative agency, to launch a community website for the Chattanooga, Tennessee, area that lets people know how they can help their community. Building on the B Corp value of supporting the community, the website offers resources for those seeking help and those offering help with relevant links to local organizations that provide mental health services, food assistance, business and job support, and more.
Creating New Workforce Norms and Added Flexibility
B Corp Y Scouts incorporates well-being into each employee's professional development plan, outlining how workers can sustain their mental and physical health. Even before the pandemic forced many employees to work remotely, Y Scouts offered "Work That Matters From Anywhere" assignments for employees, ensuring they had the tools and time-management skills needed to take care of business away from the office.
Ensuring Financial Resilience
The COVID-19 pandemic disrupted the economy in many ways, from supply chains to access to capital to sudden closures or spikes in demand. B Corp Ox Verte, a plant-forward food company, revised its mission statement and rolled out a new temporary revenue stream that kept staff on payroll. B Corp Luke's Lobster initially shifted to a carryout and delivery operation and gradually reopened some locations with limited capacity dining while following CDC best practices. For longer-term employee financial strength, B Corp Rhino Foods established its Income Advance program to help workers navigate financial emergencies, build credit, and establish savings.
Expanding Anti-Racism Work
B Corp Ben & Jerry's continued to be an inclusive business community leader, supporting racial justice programs and urging public action throughout the year, calling for an end to white supremacy, offering actions to take in local communities, and sharing a post-election reaction. The CEO of B Corp Amalgamated Bank offered a follow-up to the company's public statement with tangible commitments for the organization and its people. B Corp Prose suggested five ways for individuals and businesses to take a stance, commit to action, and invite others to join. Companies looking to start or expand their anti-racism work can use these resources compiled by B Lab U.S. & Canada.
Continuing to Evolve
As we head into 2021 with hopes for a brighter year for all, business leaders can build on the relevance and purpose from the last year by working deliberately on climate justice, racial equity, and an inclusive economy. To make that sustainable for your organization and employees, we encourage you to strengthen the humanized and democratized workplace culture that 2020 called for, and to make those adapted policies — including health and family care, flexible schedules, and access to health insurance — permanent for employees.
Sign Up for our B The Change Newsletter
Read stories on the B Corp Movement and people using business as a force for good. The B The Change Newsletter is sent weekly on Fridays.