How to Measure Diversity Internally and Build Inclusive Workplace Practices in Pursuit of Racial Equity
February 16, 2022
The nearly 2,000 U.S. and Canadian companies in the Certified B Corporation community are working toward a more inclusive economy in a variety of ways. The journey toward racial equity is different for each company, and measuring progress on this continual work — as well as communicating its impact — can be a challenge.
More companies of all sizes pledged an increased focus on diversity, equity, and inclusion in summer 2020, after the murder of George Floyd and attacks on other individuals who are Black, Indigenous, or People of Color. For B Corps in the U.S. and Canada, this includes encouraging change externally and cultivating change internally to advance racial equity and shape more inclusive workplaces. While tools such as JUST Capital's Corporate Racial Equity Tracker measure progress on racial equity among the top 100 U.S. employers, public measures of many business commitments are lacking.
B The Change reached out on the B Hive, an online platform for members of the B Corp community, for ways to measure diversity internally and build more inclusive workplace practices. Ideas to spur progress on diversity, equity, and inclusion include a gamified challenge approach created by Xocial, a Canadian B Corp using technology to help businesses engage and educate employees, and a more traditional approach at Praxis Consulting Group, which incorporates diversity, equity, and inclusion work into its leadership, strategy, and culture consultation.
As these B Corp leaders share below, the most important aspect of racial equity work is involving employees throughout a company. Start by asking employees for their thoughts and suggestions, and recognize there is no "correct" path in this ongoing journey. Find additional resources and organizations to help guide your company in measuring diversity internally and building inclusive workplace practices under the "B Corp Consultants" heading on B Lab U.S. and Canada's Anti-Racism Resources page.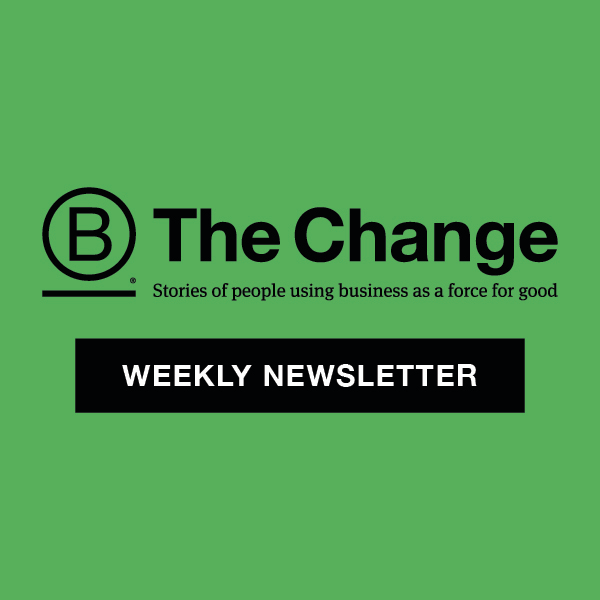 Subscribe to B The Change Weekly
Learn more about this growing movement of Certified B Corporations using business as a force for good, and sign up to receive the B The Change Weekly newsletter for more stories like this one, delivered straight to your inbox once a week.
Subscribe
Using Gamification and Technology to Measure Diversity, Encourage Education, and Guide Action
Social impact is literally the name of the game at Xocial, a B Corp based in Ontario. The "XO" in the company name represents an individual or organization's social impact score created through Xocial's patented algorithm and customized challenges. As a business-to-business company, Xocial partners with companies, municipalities, and schools for customizable campaigns that align with impact goals.
Lauren Duffield, Director of Business Development at Xocial, says its Social Impact Campaign Builder is designed to help companies encourage and educate workers or consumers to act for positive social and environmental impact. Xocial creates campaigns with points-based challenges; when participants measure and report on their impact, they gain position on a leaderboard.
"Xocial helps companies reinforce their inclusive practices, by setting goals to complement current efforts or fill gaps," she says. "If there's an area of the DEI strategy that you want to improve, a campaign could evolve around that theme. Or if you have an event or monthly topic, you could run a campaign for that."
By incorporating gamification and technology, the Social Impact Campaign Builder helps businesses advance goals aligned with the UN Sustainable Development Goals (SDGs) that focus on social and environmental impact. Companies looking to start or expand their DEI practices can benefit by adopting a bottom-up mindset while using the campaign builder.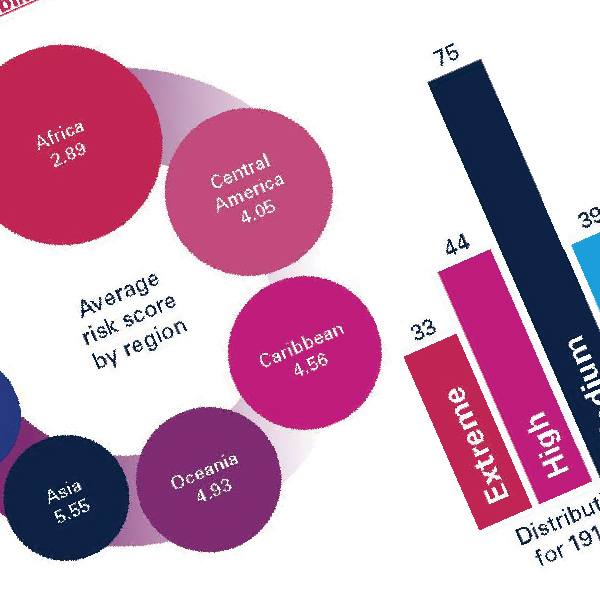 The Climate Justice Playbook for Business
Download this practical guide from B Lab that features information to help business leaders understand the intersection of climate action and social justice and advance a justice-centered approach to climate action.
DOWNLOAD
"A lot of companies go top-down and start by telling employees what the social and environmental objectives are," Duffield says. "Instead, you should start by asking your employees — through surveys, social campaigns, and other challenges aligned with the SDGs — to get a pulse on your audience and what really matters to them."
As B Corps and other companies look to act on large, global challenges like the climate crisis and racial equity, she says they also must realize they can't tackle all of them and start where they can be most effective. The Social Impact Campaign Builder can encourage effective action by providing customized social and environmental impact challenges that reward employees for doing good.
Xocial has a bank of challenges that can be incorporated based on a company's internal goals and social impact goals. For example, a JEDI challenge could involve colleagues taking a coffee break with someone they don't know well and sharing what they learned about them by submitting a text, photo, or video. Challenges can also be used as teaching tools by incorporating surveys or awarding points based on dollars donated to theme-aligned charity organizations.
Xocial's newest product in its beta stage, the Social Impact Calculator, uses cutting-edge technology to track, measure, report and benchmark social impact. The calculator allows for anonymous employee surveys that companies can use to shape DEI strategies and track progress on DEI initiatives.
"With these tools, our goal is to complement the efforts of the B Impact Assessment and B Lab and provide reports that are accessible and easy to understand," Duffield says.
Setting a Foundation for Uncomfortable Conversations — and Progress on Building Inclusive Workplace Practices
As one of the first companies to gain B Corp Certification in 2007, Praxis Consulting Group aspires to model the values of diversity, equity, and inclusion in its work with clients. The Pennsylvania-based B Corp works with employee-owned, not-for-profit, and other socially responsible organizations to develop workplaces that benefit all stakeholders. This includes a consultation to enhance diversity, equity, and inclusion within organizations.
Senior Consultant Nelson Parrish says he and other employee-owners at Praxis demonstrate B Corp values in their work with clients. "Employee ownership and being a B Corp are connected. People are going to be engaged at different levels," he says. "I care about the people I'm working with, the people I'm working for, and our impact on the greater community."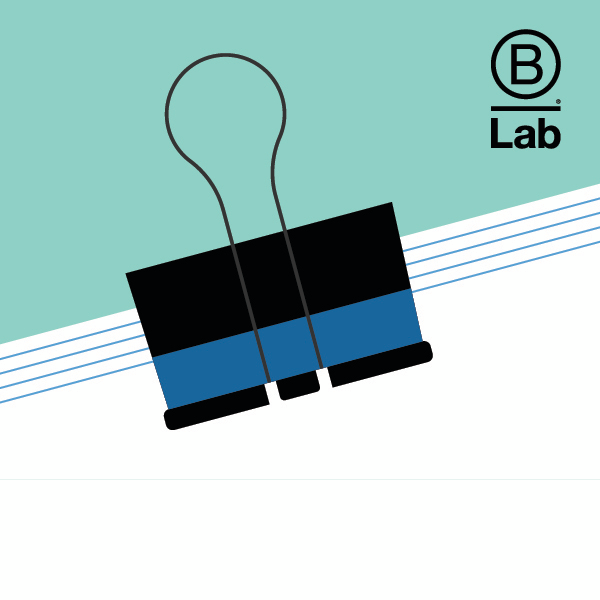 Anti-Racism Business Resource: Commit and Act
This guide from B Lab includes commitments, actions, and ideas for business leaders ready to shift toward anti-racist business practices.
DOWNLOAD
They also model these values by being authentic, Parrish says. "We've tried to hold the mirror up to ourselves in some ways. We've found we are less than perfect and remain less than perfect. We often struggle with the same challenges our clients struggle with."
Senior Consultant Molly Mead says her current work includes consulting with a couple organizations that are beginning their DEI learning and establishing a foundation for progress.
"Some people in the organization know a ton, and others know very little," she says. "We try to create a level playing field of knowledge. Then we typically help that organization create DEI goals and think about actions they'll take to accomplish those goals."
By meeting organizations where they are when they begin DEI work, Parrish says, Praxis establishes a level of understanding for conversations among colleagues with varied backgrounds and perspectives. "People are in debate or conversation, and they're not having the same conversation," he says. "By sharing some baseline learning, they can have some language with which to move forward."
Praxis consultants emphasize that the work requires commitment, leadership, and time — and is a journey rather than a destination.
"It's not a solution set that says, 'Do these three things, and you'll be OK.' If you do it successfully, it may cause temporary disruption," Parrish says. "DEI learning is not a singular event. It is a process, and learning will become cumulative."
While their work varies with each client, Mead and Parrish say it typically evolves as they adjust goals and timelines, especially for larger companies. But one constant is the need to involve all employees in this work.
"It can't be a management secret," Parrish says. "There's no such thing as doing it once and you're clear. You want it to penetrate your organization and build engagement among people to make it a better place for everyone."
For companies looking to start or expand their JEDI practices, Mead says it's helpful to begin by recognizing how much there is to learn.
"You're never going to know it all," she says. "Practice self-forgiveness, and be prepared for astonishment. There are worlds out there that you don't see and don't experience, yet they are all around you all the time."
Curiosity also can serve as a helpful guide on a journey that can create feelings of guilt or remorse, Mead says. "As you explore this learning, there will be times you will feel uncomfortable," she says, and by talking and learning it's possible to learn from this discomfort.
Sign Up for our B The Change Newsletter
Read stories on the B Corp Movement and people using business as a force for good. The B The Change Newsletter is sent weekly on Fridays.