Speaking Up for Systems Change: RESET Leadership Initiative Aims to Amplify B Corp Policy Advocacy and Create Networks for Collaborative Change
February 22, 2022
As businesses that pursue a more just and regenerative economy, Certified B Corporations shape their operations to benefit people and the planet while creating a profit. One growing segment of this work involves another P: policy advocacy. By speaking up and advocating for policy changes, B Corps can help reshape systems to drive long-term social and environmental change and forge strong connections with consumers and workers.
To help catalyze this systemic change, B Lab U.S. & Canada is launching the RESET Leadership initiative (RL2030) in partnership with Imperative 21 and The B Team. With a focus on three pathways — aligning the rules, diversifying leadership, and achieving racial equity — RL2030 will support business leaders to act collaboratively through interconnected trainings and workshops.
These workshops include three upcoming sessions:
March 3 on Aligning the Rules. This event is designed to provide the foundations for business leaders to become powerful policy advocates, help link advocacy to communications strategy, and develop issue-based policy peer networks.
March 10 on Diversifying Leadership. This interactive session will explore common challenges and best practices for companies working to diversify their leadership teams with a focus on gender balance and racial and ethnic diversity.
March 31 on Achieving Racial Equity. This event is designed to help leaders move beyond commitments to holistic and sustained action for corporate racial equity.
"Many B Corps are engaging in policy advocacy, but could become more collaborative to build greater momentum for policy change. And many more companies and B Corps are not sure of the best way to get started," says Holly Ensign-Barstow, B Lab's Director of Stakeholder Governance. "We wanted to provide trainings to help provide the knowledge and tools that would help companies start their journeys as effective policy advocates. It's imperative for businesses to raise their voices together."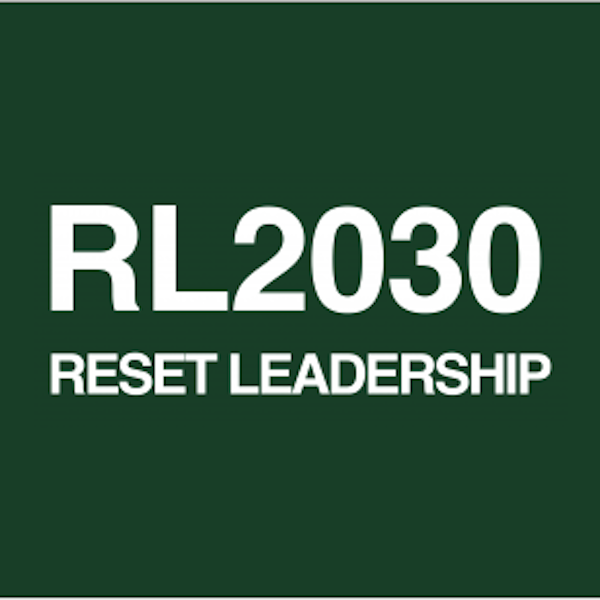 Be a Part of RESET Leadership
B Lab is excited about the potential of the RESET Leadership initiative to bring together the voices of B Corp leaders with other impactful companies in our ecosystem, like the companies in B Team's network. Together with this broader network of allies, we can be a powerful force for economic systems change.
B Corps of all sizes already are speaking up and encouraging others to join them in advocating for policy changes — from local solar regulations to national product safety guidelines — to create healthier environments and a more inclusive economy.
Tackling the Climate Crisis by Expanding Community Access to Solar Energy
With a mission to empower communities to gain access to clean energy, B Corp Neighborhood Sun seeks to provide nonprofit, faith, and neighborhood groups with turnkey solar solutions. Renewable energy is one important component of addressing the climate crisis, and Neighborhood Sun seeks to broaden access to solar energy beyond the affluent.
Gary Skulnik, Founder and CEO of Maryland-based Neighborhood Sun, says the company has been involved in policy advocacy since its inception in 2016, mainly on issues relating to climate change and air pollution. "We purposely do not just advocate for solar issues, as we see that as simply advocating for our own bottom line and many solar companies already do that," he says. "Some current issues we are advocating for include passing an environmental human rights amendment, allowing community solar access to the utility bill for low- and moderate-income customers, and broader climate legislation."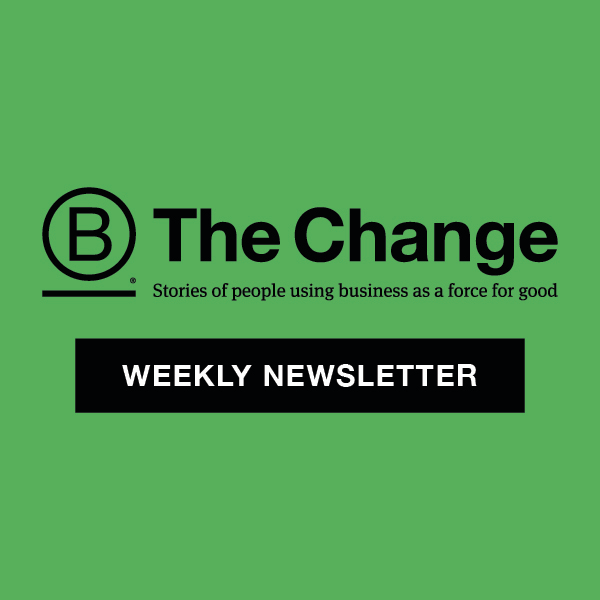 Subscribe to B The Change Weekly
Learn more about this growing movement of Certified B Corporations using business as a force for good, and sign up to receive the B The Change Weekly newsletter for more stories like this one, delivered straight to your inbox once a week.
Subscribe
Neighborhood Sun partners on this advocacy with groups including the Chesapeake Climate Action Network (CCAN), NY Renews, the NJ Shines Coalition, Sierra Club, and the MD Campaign for Environmental Human Rights. This includes speaking up and advocating for policies that would reduce air pollution and greenhouse gas emissions, incentivize switching to clean energy, and expanding solar and clean energy access to more people, Skulnik says.
"We believe this helps build an economy that works for all people because climate change and air pollution has far greater impacts on Communities of Color and, more broadly, lower-income communities," he says. "Helping these communities access clean energy, which is part of the solution for climate change, while also saving people money will help strengthen these communities. About 80% of the market does not have access to rooftop solar, so community solar, which is available for everyone, is the best way to address energy equity while building a strong economy."
For Skulnik, policy advocacy is an integral part of doing business as a B Corp and operating to benefit people and the planet. "I believe it is not enough for a business to operate at the highest standards as B Lab encourages, but also to advocate for the changes we need to see in society," he says. "It's incumbent on B Corps to show up and be a business voice for positive change. Voluntary changes will help our society, but if we truly want to tackle climate change, we need mandatory legislation."
Seeking Safer Beauty Products
At B Corp Beautycounter, the focus is on creating safer personal care products for consumers and suppliers. Since 2013, the company has advocated for stricter guidelines and regulations to shift the personal-care industry away from using harmful and questionable ingredients. Beautycounter Founder Gregg Renfrew built the beauty product company that sells online, in retail stores, and through a network of consultants. Renfrew's vision included making each salesperson an activist involved in making the industry safer and better. Consultants host meetings with members of Congress in their hometowns, advocating for updates to laws governing personal-care products.
"By incorporating advocacy and education into the role of a consultant, Beautycounter has also empowered thousands of women across the country and across North America to participate in the democratic process," says Lindsay Dahl, Beautycounter's vice president of social and environmental responsibility. "Often, we have heard women say that they did not think they could affect change. Yet, democracy only works when everyone participates and our successes thus far prove this to be true."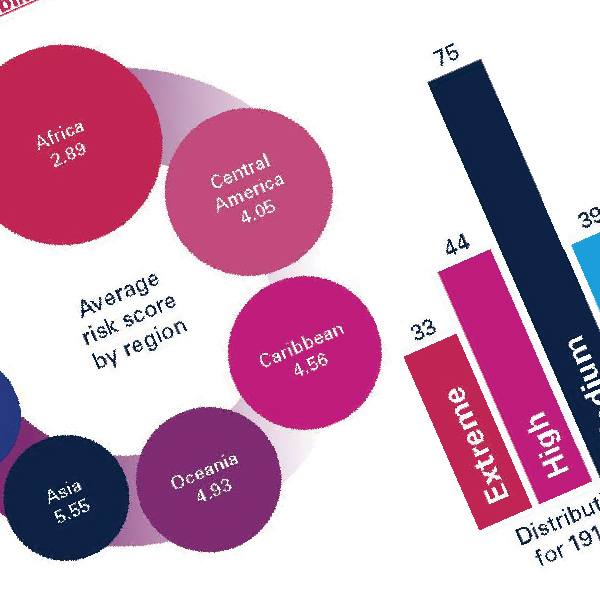 The Climate Justice Playbook for Business
Download this practical guide from B Lab that features information to help business leaders understand the intersection of climate action and social justice and advance a justice-centered approach to climate action.
DOWNLOAD
Advocating for Voter Rights
Another form of B Corp advocacy is made in conjunction with workers and consumers: Speaking up for voter rights and election participation. By encouraging employees and customers to vote as a way to use their voice to shape a better future for themselves and their communities, B Corps amplify their work of creating a more inclusive and regenerative economy.
During the 2020 election, ReVision Energy, a solar energy B Corp based in Maine, put together a JEDI (justice, equity, diversity, and inclusion) advocacy task force of employee-owners focusing on education, internally and externally, to get out to vote this election. The task force's work led to the creation of a website page, Vote for Justice, with state-specific pages for the three states that ReVision Energy serves, including important dates, volunteer organizations, candidate information, and a short video about why some ReVision Energy employees vote.
Getting People to the Polls
B Corp Provoc was part of a Get Out The Vote effort with racial equity organizations known as TogetherWeVote. The campaign focused on increasing voter turnout among 18- to 35-year-old People of Color by building on the momentum of the racial justice movement, encouraging them to plan to vote with their friends, and uniting them around priority issues.
As part of its GOTV efforts, LOACOM in Santa Barbara, California, put together an online Be Vote-Ready guide with information and resources for individuals and companies. The guide includes information on volunteer opportunities, voter registration, time off for voting, and how to spread the word about the resources.
Sign Up for our B The Change Newsletter
Read stories on the B Corp Movement and people using business as a force for good. The B The Change Newsletter is sent weekly on Fridays.