B Corps Doing Business Better: Launching and Expanding on Carbon Neutral Practices and Products
March 31, 2021
By Offsetting and Reducing Greenhouse Gas Emissions, B Corps Reduce Climate Impact and Encourage Other Businesses to Follow Their Lead
As the consequences of climate change loom — among them natural disasters, weather extremes, food and waste insecurity — environmentally minded businesses around the globe are heeding the call to reduce their impact and centering the environment in their practices and products.
One of the initial steps they can take is to address their greenhouse gas (GHG) emissions by offsetting and reducing their carbon footprint. This can be done by buying carbon credits — in essence, permission to emit carbon dioxide or other GHG in exchange for financially offsetting the effects of those emissions — or supporting renewable energy projects that reduce GHG emissions.
Knowing where and how to start can be a challenge, especially for smaller businesses that make up the majority of the B Corp community.
These businesses also are intent on taking truly meaningful action and creating permanent change by going beyond offsets and investing in climate neutral or climate positive initiatives. In addition to online resources compiled by B Lab, the B Corp Climate Collective serves as a collaborative option for businesses at the forefront of addressing the climate crisis through action and innovation. Its website includes a B Climate Tools Base where businesses can access resources to measure their carbon footprint and create a carbon reduction strategy.
In the coming months, B The Change will highlight how B Corps are amplifying climate action through innovative practices and products that raise awareness of how each of us can make a difference and build collective impact. In this article we feature two B Corps that incorporate climate neutral practices and products that benefit the environment as well as their communities and consumers.
Tracking and Reducing Carbon Footprints
Evolution Marketing was the first Wisconsin business to join the Net Zero 2030 challenge and has been carbon neutral since the start of 2018. When Lisa Geason-Bauer founded the company in 2007, she wanted to ensure the company addressed climate change from the start.
"We made it a priority to measure and track our carbon footprint from the beginning. Understanding where the majority of our carbon footprint came from was step one to addressing it in our business," she says. "We learned over 70% of our footprint was due to our vehicle miles driven. That knowledge informed our decision when it came time to replace our work vehicle. In 2012, we were excited to be the first business in Wisconsin to purchase the all-electric Nissan Leaf, which helped us cut our footprint in half in 2012."
Evolution Marketing in 2019 joined a few other Wisconsin businesses in partnering with Carbonfund.org to offset all or a portion of the estimated annual carbon footprint of their operations. The B Corp chose to support the Bluff Road Landfill Gas Project in Lincoln, Nebraska, which began accepting waste in October 1988. The project includes the initial installation of 54 vertical landfill gas extraction wells, collection system piping, blower/flare station, and valves, pumps, and meters for the purpose of capturing and destroying methane.
"We're proud to support this project because it is helping to build a resilient infrastructure for renewable energy in our region," says Geason-Bauer, who began studying sustainable agriculture in graduate school more than two decades ago and has continued to build her knowledge.
She also has worked to share knowledge of carbon mitigation with other companies. Last year, Evolution Marketing partnered with the Nelson Institute at the University of Wisconsin-Madison and the Wisconsin Sustainable Business Council to put on a series of workshops so other businesses can learn how to address carbon and take climate action. The five free webinars, which are available online, highlight how Evolution Marketing has adjusted its operations to reduce its impact and where other companies can begin to do the same.
A few examples of its carbon-reduction business decisions include:
Email powered by renewable energy since 2010 through Fat Cow, a web hosting provider.
Outdoor natural light as the primary lighting source for its office. Desks have LED task lighting fixtures if needed.
Purchase of low-impact renewable electricity through the local utility, We Energies Energy for Tomorrow Program.
Waste reduction through extensive recycling at the office, which had a 98.5% waste diversion rate in 2019 by recycling more than 34 pounds of materials and sending only half a pound of trash to the landfill.
From 2013 to 2018, Evolution Marketing donated 509 gallons (4,248.92 pounds) of food waste, coffee grounds, and biodegradable paper products to a local organic family farm to be used in their composting operations. In 2019, the B Corp donated 110 gallons (917.4 pounds) of those items to the farm for compost.
Triple Bottom Line Explained and In Action at Evolution Marketing
Evolution Marketing also has broadened its view by mapping its practices against the Sustainable Development Goals to identify where it's having the biggest impact and where it can improve. Geason-Bauer says her long-term vision of operating a triple-bottom-line business continues to drive the B Corp's pursuit of positive impact on our environment and the environmental consulting services it offers.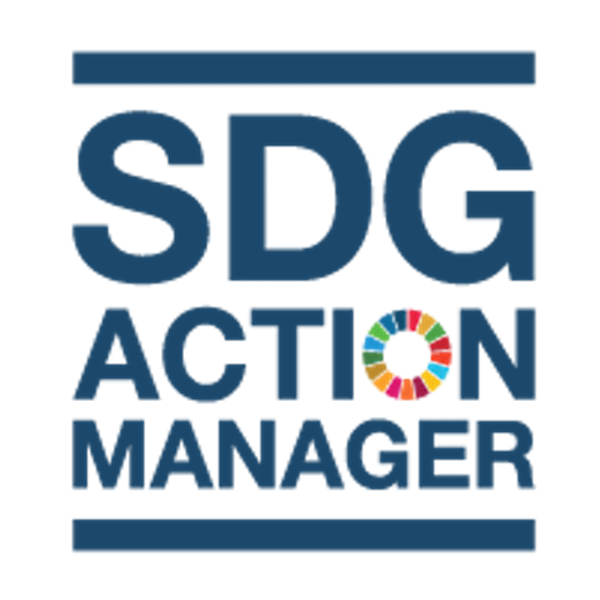 The Impact Management Solution 
for Business Action
B Lab has developed the SDG Action Manager to help companies around the world track their progress and take action on the Sustainable Development Goals.
Learn More
Cheers to a Carbon-Neutral Brew
In addition to carbon neutral practices, B Corps are creating carbon neutral products that resonate with environmentally minded consumers. Beau's Brewing Co. in eastern Ontario has created Canada's only certified organic carbon neutral beer. Local Organic — with a bright and fruity hop character — is made with 100% Ontario hops and 100% Quebec malts, and is brewed with green electricity.
Jennifer Beauchesne, a marketing specialist at Beau's, says the idea to create a certified carbon-neutral beer came out of discussions about the brewery's overall goal of reducing the carbon footprint for our brewery.
"We know there are a lot of sustainability claims out there, and we wanted people to see that there was action behind our words. We also believe that the climate crisis is important, and wanted to do our part —as well as give our customers a way to take action too," she says. "We did have to approach brewing this beer differently than usual. Normally you would start with an idea of the flavours you want in a beer and then select the ingredients. With Local Organic, by lack of availability we knew exactly what ingredients were available to us, and we built the beer backward from there, working with the terroir flavours that were at play in our local ingredients."
Beauchesne says certain carbon emissions are unavoidable in the process of brewing, packaging, and delivering beer, so Beau's will invest in Canadian projects to offset all carbon emissions associated with the beer's lifecycle. But the brewery looks to reduce its environmental impact by working with local suppliers.
"Our locally grown hops and malts travel much shorter distances from the farmer's field to fermenter than most, so less energy is used in transporting them," she says. "By supporting a local economy, we are helping these local farms succeed and grow their own sustainability actions. Hops come from a handful of organic hop yards in Ontario, and malts from Malterie Frontenac in Thetford Mines, Québec."
By working with certified organic farms, Beau's supports growers who do not use synthetic fertilizers or pesticides and avoids the carbon emissions associated with those products. The brewery itself gets green electricity through Bullfrog Power, a Canadian renewable energy provider.
"For every KWh used in our day-to-day operations, Bullfrog Power puts the equivalent amount of renewable energy back onto the national grid on our behalf," Beauchesne says. "This partnership reduces Canadian CO2 emissions by an average of 143 tonnes annually. Since 2014, our partnership with Bullfrog has led to an emissions reduction equivalent to taking 744 cars off the road for a year."
Beau's Brewery has partnered with Carbonzero to certify Local Organic as a carbon-neutral product through a life cycle assessment using standards that set out the specifications for the assessment of life cycle greenhouse gas emissions of goods and services.
"Greenhouse gas emissions associated with the beer's production and distribution are being measured across all of its life cycle stages, from raw material sourcing to distribution and sales, to the disposal of the beer can itself," Beauchesne says, adding that in the future the B Corp's website will provide the amount of CO2 generated by Local Organic in its first year, and what projects the brewery invested in to offset it.
Sign Up for our B The Change Newsletter
Read stories on the B Corp Movement and people using business as a force for good. The B The Change Newsletter is sent weekly on Fridays.