B Corps Tackling the Climate Crisis with Regenerative Agriculture
April 29, 2021
Businesses Build Strong Supply Chains and Strengthen the Stakeholder Economy
Businesses aiming to help reverse climate change realize they must go beyond sustainability to create long-term solutions. One option with strong potential is regenerative agriculture, which involves growing crops in ways that enrich the soil, enhance yields, promote biodiversity, and sequester carbon while also enhancing resilience. These may be long-standing, traditional practices for growers around the world, but they will require major operational changes — and a need for financial support — for the majority of commercial U.S. farmers.
For Certified B Corporations, regenerative agriculture presents opportunities to create benefits for multiple stakeholders, from the environment to communities to workers. These positive effects most often start with a strong supply chain of producers who also look to positively impact the environment, bolster local economies and address practices associated with factory farming.
Because the impact of the climate crisis falls heaviest on the least fortunate populations around the world, B Corps and other purpose-driven organizations are involving the communities where they and their suppliers operate to include those most familiar with their land in the decisions that will affect it now and for the future. It's a way of doing business better that also reflects the commitment to interdependence — working together to build an inclusive and regenerative economy — that B Corps make upon certification.
The B Corps highlighted below are incorporating regenerative agriculture into their business operations and supply chains to tackle the climate crisis and make positive changes for the environment, community, and customers.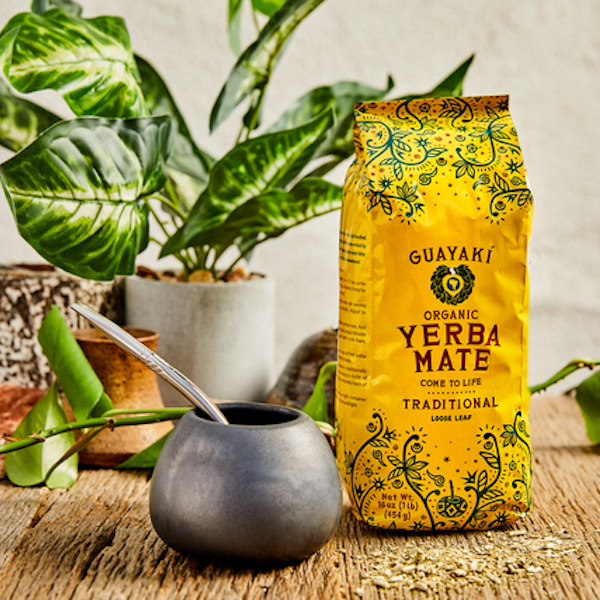 10 Regenerative Products and Services from B Corps: An Earth Month Guide
Certified B Corporations commit to measure, manage, and improve the impact of their businesses, making them strong candidates to steward an inclusive, regenerative economy. This guide shares offerings from B Corps that prioritize regenerative practices.
READ MORE
Using the B Impact Assessment to Evaluate Supply Chain Transparency
B Corp Davines Group, an international beauty company with distribution in over 90 countries, solidified its commitment to addressing the climate crisis through regenerative agriculture by committing to Regeneration 20|30 and supporting the Rodale Institute through its 1% for the Planet partnership.
Operationally, this commitment involves encouraging and supporting suppliers to pursue regenerative practices. Direct suppliers must sign a code of conduct guaranteeing that the products they provide are made in an ethical way, says Sonia Ziveri, Chief Sustainability Officer. "This helps ensure that the humans and plants involved in each step of production are treated ethically. On an annual basis, we assess their sustainability practices and performances, and we involve them in an yearly summit where we share our best practices," she says.
The B Impact Assessment fills an important role in this process, Ziveri says. Davines has its suppliers complete the BIA annually as a self-assessment of their social and environmental impact — and as encouragement to pursue B Corp Certification themselves. That positive prompting has paid off, she says, as nine of its partners, including one distributor, have become B Corps (as of the end of 2020).
Holding high standards for the origin of raw materials — coming into direct contact with producers, their environment, and their fields — also ensures that Davines Group products meet customer expectations, she says.
"Our relationships with our stakeholders are certainly characterized by our propensity to advocate for the sustainable development model and its values, taking others by the hand and involving them in what we do," Ziveri says. "It is a kind of attitude very much in line with the principle of interdependence, a key value of the B Corp movement. Only by involving everyone can we exponentially amplify our positive impact on the environment and people."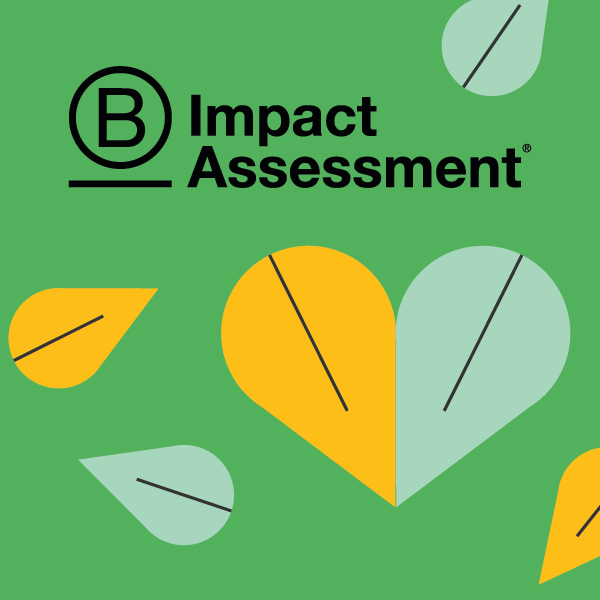 The B Impact Assessment
Businesses in the Certified B Corporation community have used a third-party verification of their impact. Use the free B Impact Assessment to evaluate your company's impact on all stakeholders, including the environment, your workers, your community and your customers.
Learn More
B Corps Helped Pilot Regenerative Organic Certification
Several B Corps played an integral role in the development of the Regenerative Organic Certified (ROC) program, which works with other business leaders as well as farmers and experts in soil health, animal welfare, and social fairness for farm workers. These three concepts make up the three pillars of the certification:
Soil health: Improves organic matter in soil, incorporates rotational grazing and crops, promotes biodiversity.
Animal welfare: Ensures freedom from discomfort, fear and distress, hunger, as well as pain, injury, and disease; permits natural behavior, and ensures that animals are grass-fed and pasture-raised.
Social fairness: Living wages, transparency, capacity building, good working conditions, long-term commitments.
The B Corps and supplier farms that took part in the 2019 pilot program and earned the ROC designation include Dr. Bronner's, which helped establish Serendipol in 2007 as a sister company in Sri Lanka. Serendipol has since become the world's foremost supplier of fair trade and organic coconut oil, working with more than 1,200 farmers with 21,000 acres, employing over 250 workers and professional staff at its factory in Kuliyapitiya, and processing up to 30 million coconuts a year. In collaboration with Dr. Bronner's, Serendipol staff have worked to improve its farming methods and incorporate regenerative practices. It now uses coconut husks and fronds as mulch, replaces aging trees with new seedlings, and incorporates intercropping and mixed grazing systems. It gained ROC designation after participating in the 2019 pilot program. Serendipol customers pay a fair trade premium that the company uses for community enhancement projects such as infrastructure improvements and medical equipment.
Patagonia Provisions was also among those who helped establish the ROC program. The B Corp now sells organic dried bananas and pineapple from its supplier farm, Sol Simple, a Nicaragua-based fellow B Corp that works with smallholder farmers in tropical countries. While tracking production throughout its supply chain, Sol Simple builds relationships with farmers and customers. The company also focuses on working with female farmers and hiring single mothers to advance the well-being of women.
Lotus Foods has established partnerships around the world for sourcing its organic rice, rice noodles, and rice snacks. The B Corp works with its suppliers to promote organic agriculture and rice biodiversity. Its More Crop Per Drop program helps farmers improve their crop yields by shifting cultivation practices to use less water and seed, which also helps alleviate poverty and improve food security.
Sign Up for our B The Change Newsletter
Read stories on the B Corp Movement and people using business as a force for good. The B The Change Newsletter is sent weekly on Fridays.