Business Practices to Bridge the Racial Wealth Gap
June 15, 2022
B Corps Create Supports to Help Build Long-Term Worker Wealth and a More Diverse Workforce 
In their pursuit of a more inclusive and equitable economy, Certified B Corporations are tackling systemic challenges that require collaborative, innovative solutions. To help catalyze this systemic change, B Lab U.S. & Canada launched the RESET Leadership initiative (RL2030) in partnership with Imperative 21 and The B Team. RL2030 has a focus on three pathways — aligning the rules, diversifying leadership, and achieving racial equity — and is designed to support business leaders to act collaboratively through interconnected trainings and workshops. 
A recent online workshop on achieving racial equity provided statistics about the U.S. racial wealth gap — numbers that indicate the scope of the challenge:
By bringing together communities of practice for the interactive workshop, RL2030 acknowledges the goal of achieving a different outcome and the need to engage business for everyday action, said B Lab U.S. & Canada CEO Jorge Fontanez. "We must shift our behavior and our culture and system that have historically been exploitative and extractive in order to move more quickly to behaviors and narratives and policies that are equitable and inclusive," he said. "This is why we're here today: to begin a dialogue and to learn from each other." 
To inspire other businesses to begin or expand their racial equity efforts, the workshop highlighted B Corps and other organizations working to bridge that $10 trillion racial wealth gap through their practices and programs:
B Corp

Cyborg Mobile

, which provides a sustainable pipeline for youth to give underrepresented communities the opportunity to thrive in the tech market.

B Corps

Rhino Foods

, which developed the Income Advance program that provides no-questions-asked loans of up to $1,000 to employees that are repaid through payroll deductions, and

Mascoma Bank

, one of the financial institutions that supports organizations implementing Income Advance.

Urban Institute

, which tracks and reports data to spotlight why the moment is now to act on the racial wealth gap.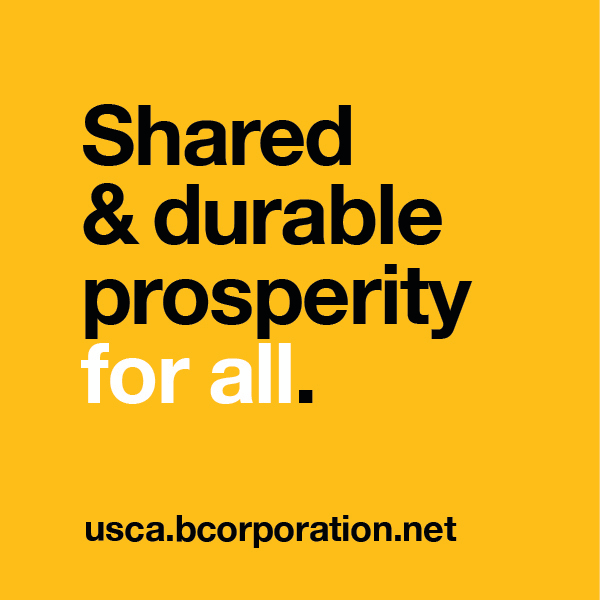 What is Racial Equity?
True racial justice requires listening and learning to gain a deep understanding of historical harms against Indigenous, Black, Asian and Latinx communities. It means doing the work to dismantle unjust policies and practices, and building more just business models and organizations.
LEARN MORE
Creating a More Diverse Tech Worker Pipeline
At Cyborg Mobile, a technology and management consultancy, CEO Kobie Hatcher and others are addressing the lack of diversity in the tech industry. By tapping into the industry's strengths — problem-solving and learning on the fly — Cyborg Mobile is building a more diverse employee pipeline to drive generational wealth creation, he said.
Cyborg Mobile targets graduates of two-year community colleges — "diamonds in the rough," as Hatcher said — who are more likely to be People of Color and less likely to be recruited by big-name tech firms for its mentorship program. The program includes wraparound supports to provide technical and life skills.
"If they don't get any love, they're never going to achieve those heights," he said of the early-career students. "They have told us they need help with imposter syndrome, financial literacy, and how to have a conversation with my manager. This has allowed us to build a network of people and a network of professional development that is working."
The program has shifted and evolved since its start eight years ago, he said, by incorporating lessons and feedback from all participants. "We've found we're pretty good at acknowledging we don't know everything," he said. "You have to be willing to learn." And over time, Hatcher said it also has produced success: 450 alums employed in the tech industry, including 100 who work full-time at Microsoft, with strong salaries and stock options that put them in a good position to build generational wealth.
But he said the biggest impact is the long-term, permanent change the program is helping to create in the tech industry. "It's one thing to bring diversity into an organization; it's another thing for people to stay," Hatcher said. "If anyone's going to work with us, we need to work with the receiving organization of our talent base on inclusive behaviors. That is a long-term journey. No one gets it the first go-around."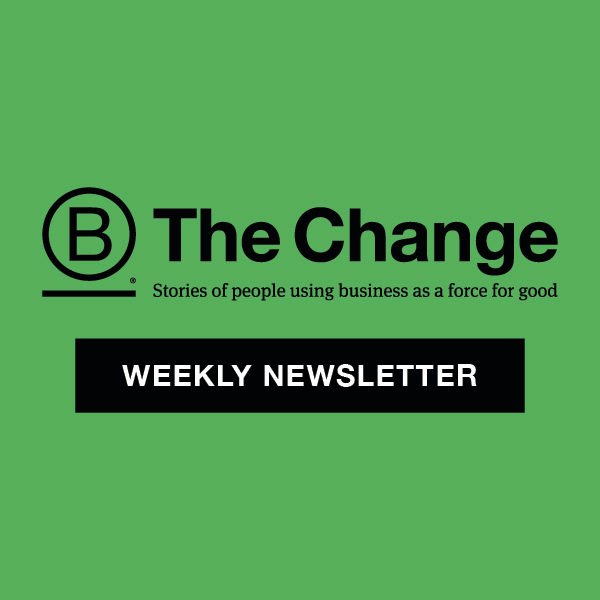 Subscribe to B The Change Weekly
Learn more about the growing movement of Certified B Corporations using business as a force for good, and sign up to receive the B The Change Weekly newsletter for more stories like this one, delivered straight to your inbox once a week.
SUBSCRIBE
Helping Workers Build Financial Well-Being and Knowledge
Rhino Foods' Income Advance program is a prime example of a small change that has added up to a big impact over time. When he started the program about 15 years ago, Founder and CEO Ted Castle was looking to address the fact that nearly half of Americans don't have $500 in savings and help any of the company's 250 employees in need of short-term loans. 
"A small emergency could keep them from showing up to work. We came up with this idea to retain our best employees," he said, noting that the program often is the first time some Rhino Foods workers have used a bank. "We're serving a group of people who are underbanked. We're introducing them to a financial institution. Most don't have checking accounts, they have poor credit scores. That introduction to a bank and to be making payments is really the habit-forming part of this that cannot be minimized."
By making repayment automatic through payroll deduction, workers see their credit scores climb — and they have the opportunity to switch those deductions when the loan is repaid to start a savings account. Castle said 97% of participants do just that through a behavior change that helps them move forward on the path toward financial stability. 
"It helped me see this idea of using your muscle internally to make a difference externally," Castle said. "These problems seem so big — what could you possibly do? Your company can start doing this within 30 days. … Imagine if this was a benefit that every company had, how different things would look." 
Rhino Foods, which makes frozen cookie dough and other add-ins for ice cream makers like Ben & Jerry's, is helping other companies adopt Income Advance through the Rhino Foods Foundation and with financial partners including B Corp Mascoma Bank, where Senior Vice President Ken Wells leads retail lending. "We value being able to help these folks," Wells said, noting that the top two reasons workers need these loans is to pay rent or repair a vehicle to get to work. "Ted and his foundation have put together a terrific blueprint. It's really a good benefit and folks will pay their loans back if you give them an opportunity."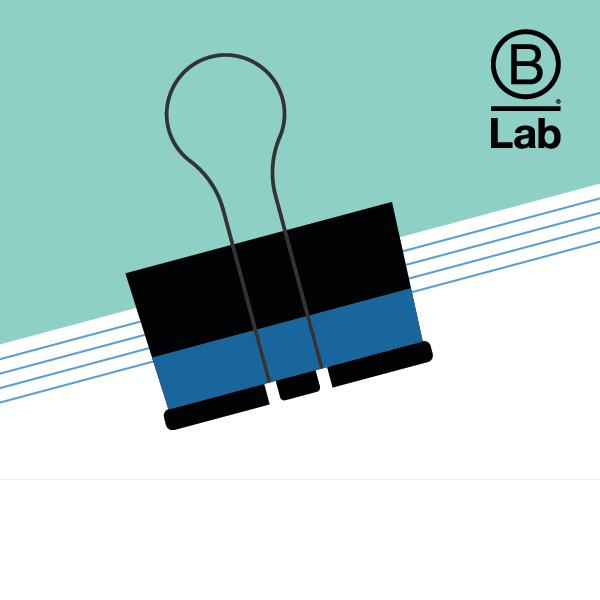 The Future of Work Is Now
The community of Certified B Corporations knows that profits don't have to come at the expense of other stakeholders. Learn more in this downloadable report
DOWNLOAD
Tracking Racial Equity Programs That Make a Long-Term Difference
Determining which programs help address the racial wealth gap over time is the goal for Steven Brown, Associate Director of Race and Equity Research at the Urban Institute. "We don't pick the winners and losers; we're just trying to understand what works," he said. "If folks are still laboring in lots of debt, it's hard to dig yourself out of that hole."
Tracking and reporting the data that shows the positive effect of programs like Income Advance can help encourage other businesses to follow suit and help create long-term change, he said. "These are incredible examples of how people can gain access to the resources they need without going into a ton of debt, without going to a payday lender, and deal with issues in a sustainable way."
Long-term change is necessary to bridge that $10 trillion gap, Brown said, but it must be accompanied by an acceleration of wealth-building for People of Color. That can include starting businesses, buying stock, contributing to 401(k), and taking other financial steps to convert income into assets.
"The racial wealth gap is huge, but it doesn't get any smaller unless People of Color are gaining wealth faster than white people. That is going to be a particularly tough challenge," he said. "We have to be able to do this at a rate so people are able to make that progress. We also need to figure out policies that allow people to do that successfully and sustain and build wealth over time. There are companies that are trying to do this work on the journey to figuring out what this looks like."
Resources from the event:
Watch the Full Event: Achieving Racial Equity
Sign Up for our B The Change Newsletter
Read stories on the B Corp Movement and people using business as a force for good. The B The Change Newsletter is sent weekly on Fridays.