7 B2B Accounting and Employee Benefits B Corps
June 29, 2022
These B Corps Provide Foundational Services to Help Ensure Business Success 
One thing that every company has in common is the need for a strong operational infrastructure that supports its employees and financial health. Without these essential services and benefits in place, it can be challenging to focus on growing your company's impact. This list of Certified B Corporations is ready to help keep your company's finances and benefits in order so you can build from a firm foundation. The services these B Corps provide includes financial consulting, bookkeeping, business filing and taxation, customer service support, and employee benefits. In addition to providing these foundational services, these companies serve as strong business partners that are pursuing a more inclusive, equitable, and regenerative economy. 

United States
Net Zero 2030
As a top 25 U.S. accounting and consulting firm, Armanino delivers a depth of knowledge, a range of services, and a consistent and responsive team. Armanino can help support global operations with sophisticated financial capabilities and solutions. Areas of service include assurance/audit, tax, consulting, risk assurance and advisory, and business management. Armanino furthers the mission of B Corps by providing environmental, social, and governance (ESG) advisory and reporting services to help clients maximize the value of their investments in building a more sustainable and resilient business model.
---

United States 
Women-Owned, Small Business
The mission of Browne Tax & Advisory SPC is to drastically shift how business is done by working as a worldwide community to lessen our impact on the Earth and its inhabitants. Most of the B Corp's clients are businesses working toward a viable future in their communities and throughout the global market. These include companies in industries ranging from repurposed and recycled products to ethical goods, solar power to low-income housing, organic and local agriculture to fair trade suppliers, and law firms and consultants working for underserved populations. Browne Tax & Advisory SPC provides cloud-based tax and advisory services to help minimize its environmental impact. 
---

Canada 
Women-Owned, Small Business
Davis Benefits & Pensions Ltd. provides employers with group benefit plans and group retirement plans. The B Corp helps educate, advise, and inspire employers to better support employees and their families. The process incorporates a proactive annual advisory model designed to deliver on purpose, values, and brand promises with every employer engagement. Through an active management approach, Davis Benefits & Pensions Ltd. strives to execute each brand promise and deliver a superior client experience.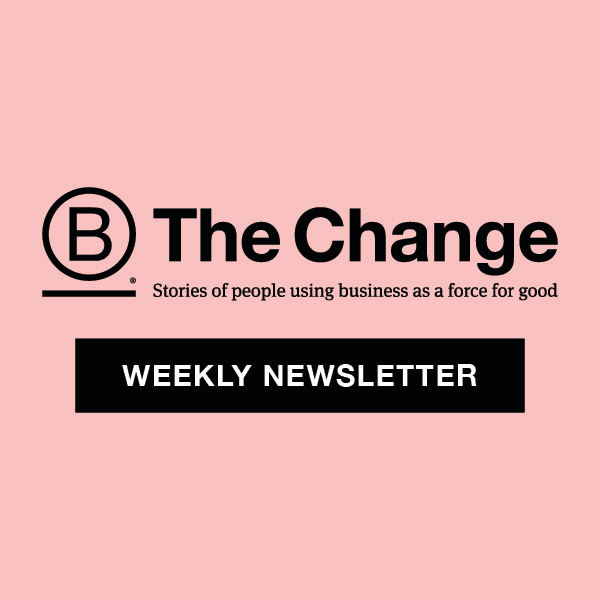 Learn more about this growing movement of Certified B Corporations using business as a force for good, and sign up to receive the B The Change Weekly newsletter for more stories like this one, delivered straight to your inbox once a week.
SUBSCRIBE

Canada
Net Zero 2030, Women-Owned, Small Business
Ethical Profit Agency is a  full-service accounting firm, providing bookkeeping, tax filing, and business advice for small businesses. All of Ethical Profit Agency's clients are either socially driven or environmentally focused. With expert advice and financial management, they help future-proof your business for the uncertain times ahead. As the second B Corp accounting firm in Canada, Ethical Profit Agency also provides guidance on the B Corporation Certification process.
---

United States
Net Zero 2030, Women-Owned, Small Business
HigherRing specializes in providing services in customer support, tech support, e-commerce and wholesale operations, social media, and bookkeeping/financial operations. HigherRing provides seamless representation by immersing themselves in your brand's culture and values. They specialize in small and medium-size businesses, and 65% of sales are to current clients — either expanding time or services. HigherRing hires in 26 states and is proud to pay a living wage and offer full benefits to its workers.
---

United States 
Small Business
As "atypical accountants," Kregel & Company CPA focuses on solving accounting, payroll, and tax challenges while providing a stellar experience for customers. While their business is finance, their purpose is deeper: to business owners' lives by providing opportunity, peace of mind, and inspiration. Using a simple system of cloud-based tools and Xero software integrations, Kregel & Company guides clients through the steps needed to get organized, save time, and make smarter decisions. The B Corp is driven by the desire to give back to its community, customers, and organizations by doing good locally and around the world.
---

United States
Small Business
The FruitGuys provide fresh fruit and healthy snacks as an employee wellness benefit and positive engagement point for companies. The B Corp's products and services also benefit communities through weekly donations to hunger relief partners nationwide and farmers through long-term small farm relationships, sustainable agriculture advocacy, and sustainability grants through its nonprofit. The FruitGuys has regional locations across the U.S. and is dedicated to building local distribution networks and long-term relationships with small, independent farms and food producers. By aiming to provide premium produce and snacks, The FruitGuys seeks to inspire a deeper awareness of a healthy environment and food system, a diverse economy, robust communities, and a strong democracy.
Sign Up for our B The Change Newsletter
Read stories on the B Corp Movement and people using business as a force for good. The B The Change Newsletter is sent weekly on Fridays.