Level Program Aims to Deepen Relationships with New and Needed Voices in the B Corp Community
August 25, 2021
B Lab U.S. & Canada Seeks Greater Inclusion and Support of Businesses Facing Systemic Challenges to Economic Empowerment
In an economy that is fueled by many but primarily benefits few, small business owners are looking to spark change and reshape systems for greater good. Black women are the fastest-growing segment of business owners in the United States, but they often face unique barriers to access loans, venture capital, or other forms of funding that can help them get established. Funding also is often concentrated by region, primarily going to coastal urban areas, and typically favors men launching companies rather than women.
The economic and health impacts of the COVID-19 pandemic and the death of George Floyd, among other events, renewed calls from the public for business leaders to take action for racial equity. While B Lab U.S. & Canada and the community of Certified B Corporations aim to build a more inclusive economic system, they cannot credibly do so without addressing the fundamental injustice, inequity, and violence that disproportionately affect Black and Indigenous people and other People of Color, especially those who identify as women. Some businesses led by these same groups who want to certify as B Corps have reported challenges seeing their circumstance reflected in the B Impact Assessment, and some have elevated the need for support on their B Corp Certification journey.
While B Lab U.S. & Canada works to address systemic solutions to these challenges, a few staff members came together to design and launch Level, a pilot program intended to test and build additional models of engagement and support for businesses led by women who are Black, Indigenous, or other People of Color.
"We originally created Level to deepen our relationships with businesses that want to become B Corps yet face systemic challenges to economic empowerment," says Andy Fyfe, Director of Equitable Growth at B Lab U.S. & Canada. "My hope is that the future of B Corp centers and rests on the prosperity of these entrepreneurs and the communities they serve."
Through Level, these businesses could access resources from B Corp consulting firms Decade and Impact Growth Partners for measuring impact as part of the process to become a B Corp and inform B Lab U.S. & Canada's work for racial equity as part of its theory of change.
Here's a look at the initial cohort of Level participants:
B The Change recently reached out to these Level business leaders to learn more about their experience with the B Impact Assessment, its value as an impact measurement tool for business leaders, and their suggestions on enhancing it for other underrepresented business leaders. The Q&A that follows shares highlights of their responses (Indigenous Collaboration was unavailable for comment).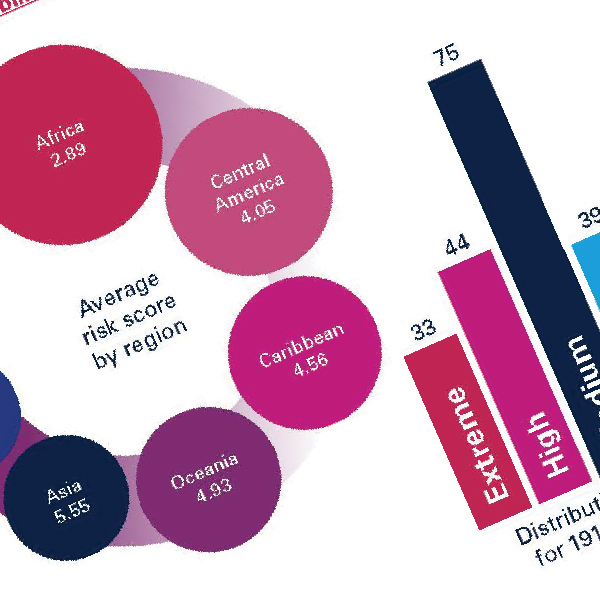 The Climate Justice Playbook for Business
This practical guide from B Lab features information to help business leaders understand the intersection of climate action and social justice and advance a justice-centered approach to climate action.
DOWNLOAD
What did you know about B Corps before this initiative? How does this business community and its stakeholder approach align with your business mission/vision?
EB PREC: We were familiar with the B Corp community's emphasis on the triple bottom line and the operating directive to retire "business as usual" in favor of "doing well by doing good." We focus on the healing work required to transform extractive capitalist notions into regenerative and cooperative relationships. Yet we can't do this alone: If we are to be successful, we need more businesses to radically reimagine the way they operate. We see the B Corp movement as a rising tide that lifts all boats, helping effect holistic and long-term transformation across the sectors concerned with our work.
Cream City Conservation: Luckily, I was very familiar with the social enterprise model due to exposure to different business frameworks in grad school and through a social innovation program hosted by a local philanthropic foundation (Bader Philanthropies). So when I created Cream City Conservation, I had the B Corp model in mind. It has always been my dream to become B Corp Certified and this initiative is helping me and my small team make that a reality.
Green Heffa Farms: I knew that the Certification was respected among many who were environmentally conscious, and to some degree, socially conscious. We are guided by our 4E's principles — Economic empowerment, Environment, Education, and Equity — which I can see B Corp aligning with seamlessly.
The Wine Noire: I knew about B Corps before this initiative because I have networked in the social impact space. My business is big on diversity and inclusion and I feel that B Corp is going in the right direction with this message and with the Level program.
What surprises or opportunities did you come across during the impact measurement process?
EB PREC: The B Impact Assessment served as a useful model to help us score various aspects of our business, and we were energized when the idea surfaced of coming up with a similar scorecard to measure the impact of our community-controlled real estate projects. The impact measurement process generally encouraged us to be more data-driven about the things we already do, e.g. measuring employee engagement/satisfaction. We appreciated that the B Impact Assessment offered a menu of equitable and regenerative employee benefits that we could work toward being able to offer in the longer term.
Green Heffa Farms: I was surprised about how much good stuff we were doing already that we didn't measure because it was part of our respective culture. I saw an opportunity to broaden how/which metrics are assessed and how the B Impact Assessment could be more inclusive.
The Wine Noire: The opportunities I came across going through the assessment process for my business was the importance of creating an impact report and collecting additional metrics that can help my business.
After starting/undergoing the B Impact Assessment, what new goals or policies/practices do you plan to incorporate for your business?
EB PREC: The biggest learnings may have been around how to best help our staff collective, who are empowered by our cooperative's member-owners to operate and administrate EB PREC, carry this work forward sustainably. In the short term, we're looking at continuing internal conversations to ensure equitable pay. In the longer term, in alignment with our mission to create authentic and sustainable community control, we're considering offering organizational financial literacy education for staff on the path to become staff owners in our cooperative, and personal financial literacy education for our community and resident owners.
Cream City Conservation: I love the reporting component and will be implementing that more thoughtfully with clients as we move forward. Being able to measure the magic will not only help us tell our story of impact but also help our clients evaluate and communicate their progress to becoming more equitable and just organizations.
The Wine Noire: I plan to continue measuring and evaluating my suppliers, my inventory, and other key areas of my business and make sure it is aligned with my mission.
What updates, additions, or changes did/would you suggest to the B Impact Assessment? What questions/topics/measurements didn't seem to apply to your business? What was missing?
EB PREC: We found that B Impact Assessment was not as responsive as we would have liked to some of the transformative and radically imaginative work and governance models currently being carried forward by EB PREC and many other cooperatives. We hope that in the future, uncountable other coops and PRECs will follow in our footsteps — our intentions are to open-source all of our learnings to facilitate this — but at the moment we remain one of the first movers in this space, so there has been some wiggling to fit our model into the Assessment. We have been grateful for the support from the B Impact Assessment team in this regard and their openness to helping make the assessment more responsive to cooperatives everywhere.
Green Heffa Farms: As a Black woman-owned farming business, I could see how many of the agriculture-related questions were geared toward the larger agricultural complex as opposed to smaller producers. I also felt the tone and tenor of the assessment was geared toward the typical CEO — white, probably male. There were questions regarding the underserved yet no mention or reference to the overserved who are likely the ones completing the assessment.
The Wine Noire: For small and Black-owned businesses, the assessment could include questions more relevant to their needs. Also, I feel B Lab needs to offer more incentives to Black-owned companies to join and become certified. Through further outreach, needed support and services could be identified.
Why would you encourage other entrepreneurs and small business owners to pursue B Corp Certification? What value does B Corp Certification bring to your business?
EB PREC: B Corp Certification surfaces one angle of our story that helps us make ourselves understood to the people and institutions who seek to transform the real estate and financial systems and want to fund a just transition in the East Bay. It's also a badge of trust so our funders can understand that the policies and processes by which we advance our work are thoughtful and sensitive to all stakeholders involved.
Cream City Conservation: It's one thing to believe you are doing good work; it's another to have actual data to see where you are having the most impact. It's also refreshing to be among other social impact businesses that share the belief that we can use business for good — that people and the planet don't have to sustain collateral damage for the sake of profit.
Green Heffa Farms: B Corp Certification does provide a deeper dive into how you do business. It is an intense process that requires you to really think about what kind of company you want to be and what long-lasting impact you want to have on the world. It is an efficacious process that can help companies see how they can be better partners in society.
The Wine Noire: Having Black-owned businesses like mine become certified is of value to the B Corp community because it is more reflective of what business ownership looks like today. The fastest-growing businesses being created are by Black women. I would encourage other entrepreneurs, especially Black-owned businesses, to explore B Corp Certification because it could open up opportunities in their businesses.
What ideas or resources would you recommend/share with entrepreneurs who are launching their own businesses, especially those who are Black, Indigenous, and other People of Color?
EB PREC: Mainstream businesses are working among the pack as standard-bearers, but as BIPOC entrepreneurs, we have the opportunity to disrupt the pack, and boldly reset that standard. Just by dint of being marginalized people, we come with a niche vision that no one else can match if we understand how to leverage that vision and get it out front. Our advice is to begin by getting creative about what you think of as a resource and about how to leverage and deploy resources from/to other folks in your networks. One resource may turn into another — energy begets energy — and people, relationships, and even approaches can be leveraged to define your niche and propel you to the front of the pack.
Green Heffa Farms: Along with connecting to the B Corp community, I would suggest connecting with a more seasoned entrepreneur who can assist with avoiding many pitfalls. Definitely connect with your local Small Business Association office. SCORE can be a great resource if you get matched with a knowledgeable volunteer. Often overlooked, the entrepreneurial and business programs at local colleges and universities can also be a wealth of information.
Cream City Conservation: Don't feel like you have to go it alone. Connect and leverage partnerships with other organizations. Be mindful of the deficit narrative and question assumptions you may have about what is possible. Don't get defeated if things don't go perfectly the first time. Review, learn, and pivot!
Sign Up for our B The Change Newsletter
Read stories on the B Corp Movement and people using business as a force for good. The B The Change Newsletter is sent weekly on Fridays.