Show and Tell: The Importance of Inclusion in the Entertainment Industry
August 18, 2021
How Businesses Use Storytelling to Inspire and Connect with Growing Audiences
A film sharing the story of an organization fighting for Black liberation. Thousands of hours of videos relevant to a range of audiences.
These are two of the ways that businesses in the Certified B Corporation community are sharing messages of racial justice, equity, and inclusion with broader audiences — and responding to growing demand for entertainment options that better reflect the ever-increasing diversity of our world. Recent advocacy and awareness efforts calling for greater diversity on screens big and small include the #OscarsSoWhite campaign first launched in 2015 in response to a lack of People of Color among Academy Award nominees, and the NAACP's work to establish media partnerships that advance equity and opportunity. There are signs of progress: This year's Academy Award nominees were more diverse and socially conscious.
Those Oscar nominees included Judas and the Black Messiah, a biographical drama that depicts the history of the Black Panther Party and its leader, Chairman Fred Hampton, who was gunned down in 1969 by officers with local law enforcement and the FBI. B Corp Participant coordinated outreach and community events surrounding the film's release.
By educating more people about the Black Panther Party's goals — among them better access to community services and education for overlooked communities — the film reminds viewers that many of those goals remain unrealized and connect with the modern-day movement for racial justice.
The soon-to-launch entertainment platform Inclusive TV looks to promote inclusion. They will provide binge-watching opportunities for viewers with varied cultural identities and backgrounds — so they can more often see People of Color and others like themselves on the big or small screen.
B The Change talked with some of the people involved with these entertainment options to learn more about the purpose behind the stories and how they hope to promote inclusion.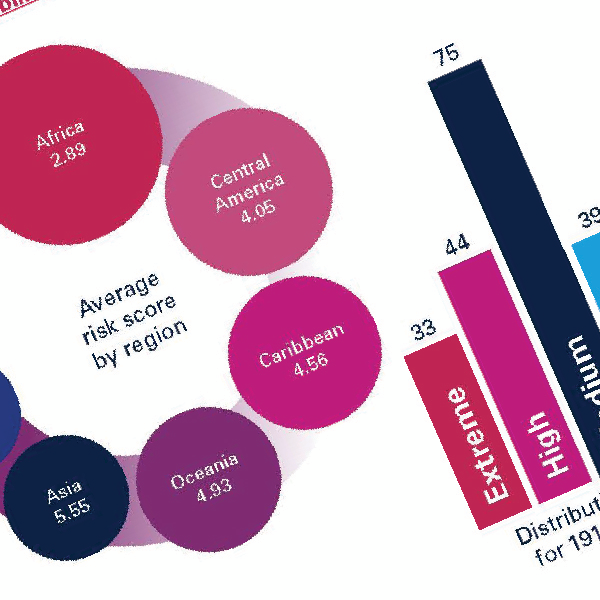 The Climate Justice Playbook for Business
This practical guide from B Lab features information to help business leaders understand the intersection of climate action and social justice and advance a justice-centered approach to climate action.
DOWNLOAD
Inclusive TV Looks to Inspire and Entertain
Inclusive TV is the product born from the need and demand for more inclusive entertainment, says Sebastian Velmont, its CEO and Co-Founder who also leads B Corp ReCIRC. The free streaming platform, set to launch September 7, 2021, will feature thousands of hours of video, from short form to long form.
While working to create a series of his own called Darcy's Tales — a diverse, fictional prequel to Jane Austen's Pride and Prejudice by way of 1960s Manhattan— Velmont questioned where it would find a home, and soon realized the opportunity to create a streaming service that also serves as an impact business.
"We started to hear from other content creator friends who wanted the same type of platform — a lot of great content on one single platform that's extremely inclusive," he says. "As we build that audience base that's engaged with this type of content, we can shift to our own original series. First we're going to achieve proof of concept of our own streaming platform."
Inclusive TV will stream content ("We have the whole shebang," Velmont says) that promotes inclusion based on numerous identity categories — Afro, Anglo, Asian, Latinx, Native, Disability, LGBTQ+, Impact, and more — on a range of topics, including news, entertainment, comedy, and beauty. While the platform is free for users, its monetization model will be through brand sponsorships, advertising, and hosting live venues.
Inclusive TV CMO and Co-Founder Cherlika Brown says the platform aims to educate and empower as well as entertain. That includes documentaries highlighting, for example, African Americans with notable achievements like Daniel Hale Williams, who founded the first Black-owned hospital in America and performed the world's first successful heart surgery.
"In school we don't get that; we don't see that in our history books," she says. "We just see that African Americans were slaves. We don't see the achievements they've made in the past. A lot of younger kids need to see that African Americans weren't just slaves, but they became successful entrepreneurs, professionals and innovators, including the mailbox, which was invented in 1891 and the stop light, which was invented in 1923."
That is the purpose behind Inclusive TV, Velmont says: a platform where all people are represented as well as entertained.
"When people can see and relate, that's inspiring," he says. "There's so much rich information out there, and we want to be able to provide that on our platform."
Future plans for Inclusive TV include B Corp Certification as well as new channels with content focused on children and other audience segments.
Connecting History with the Present Movement
At B Corp Participant, the film Judas and the Black Messiah served as an opportunity to highlight and uplift the history of the Black Panther Party and Chairman Fred Hampton and connect those events from the 1960s and '70s with the current movement for Black liberation and racial equity. In addition to standing up to a violent, racist policing system, the Black Panther Party provided housing, food, education, and other services in Black and other marginalized communities across America.
Hoda Hawa, Senior Social Impact Manager at Participant, says Participant saw the film as another opportunity to realize its mission of using storytelling to change the world. Judas and the Black Messiah offers a relevant and timely national call that relates the history and continued legacy of the Black Panther Party for viewers of all ages.
Participant was eager to work on the project, she says, because the story and themes of Hampton and the rest of the leaders in the film align with the B Corp's mission as a changemaker blending art and activism.
"Our team was thrilled to bring that to life and be able to educate mass audiences on accurate history," Hawa says. "This history has been either overlooked and untaught in our classrooms, or taught through a very narrow lens reflecting the federal government's story at the time."
The film's themes and message took on greater urgency after the police murder of George Floyd in 2020 and other attacks and killings spotlighted systemic racial injustices and sparked marches and protests for Black justice. Participant provides online information to highlight those connections as well as other resources related to the film while also promoting inclusion.
"We have an incredible opportunity to be able to share and tell these stories as part of an unbroken timeline and this reckoning that we are currently going through," Hawa says. "We can connect the story of Chairman Fred Hampton with the activists of today, the local and national leaders who are leading the charge on the most pressing issues."
Many of those issues are the same as those the Black Panther Party pressed for nearly 60 years ago: empowering people and giving underserved communities across the country access to education, health care, and housing. To reinforce the film's storyline and messages, Participant created a Film Resource Guide and Education Guide with other impact partners, including educators at Depaul University and the MAAFA Redemption Project in Chicago.
"We leaned in and relied on their expertise on how they see Chairman Fred's legacy carrying on today, not only here but globally too," Hawa says. "We hope that educators both in traditional settings and community-based education centers and institutions use this as a complementary resource to the courses they're teaching."
Other partnerships included an event as part of the film's launch earlier this year with the Black Star Project in Chicago that featured an intergenerational conversation about the film's themes and the legacy of Hampton and other Black Panther Party leaders. Participant also plans events to commemorate Hampton's birthday on August 30, and in October 2021 will recognize the 55th anniversary of the Black Panther Party's founding.
"There are so many relevant and timely themes to what we're experiencing and seeing today," Hawa says. "These partnerships and organizations are able to make it relevant to their work."
Sign Up for our B The Change Newsletter
Read stories on the B Corp Movement and people using business as a force for good. The B The Change Newsletter is sent weekly on Fridays.