Helping Businesses Address White Supremacy in Work Culture and Move from Anti-Racism Commitments to Action
September 16, 2021
Hella Social Impact Sessions Offer Space for Organizations to Learn and Unlearn, Then Advance Racial Justice
The 28 million black squares that filled social media feeds in June 2020 were a sign of commitment to the Black Lives Matter movement from companies and individuals. But translating those posts and other statements of support into meaningful action for racial justice remains a challenge and a work in progress for many.
Those commitments also helped provide inspiration for Hella Social Impact, a consulting firm founded in October 2020 by Lynn Johnson, Stefania Pomponi, Edita Rodriguez, and Ashley Keeler to help businesses determine how they show up for racial justice by aligning internal values and culture with external commitments, and creating a communications-based action plan for change.
The four Hella Social Impact founders were working at an influencer marketing agency when the COVID-19 pandemic upended, well, just about everything, Pomponi says.
"First the pandemic hit, so we had to figure out how to service our clients while priorities shifted. Then George Floyd was murdered and our entire world was turned upside down," she says. "We suddenly had to figure out what our purpose was and how we were going to show up for whatever that purpose was."
Alongside other Black or non-Black Women of Color on their team, Pomponi and Johnson knew that showing up meant they had to hold racial justice as their purpose as they worked to overcome racism in the influencer marketing industry.
"We couldn't just change our company," Pomponi says. "We needed to change everything, starting with looking at the big picture and bringing it down into our company, our internal practices, to address racism and white supremacy there. We realized it is really hard to get a company that is so used to being entrenched in white supremacy to change."
Soon they also realized that this was work that they could do for every company, and Hella Social Impact soon became reality.
Talking Honestly and Openly About Race in the Workplace
Launching out on their own with two other colleagues, Johnson and Pomponi founded Hella Social Impact with a mission to help organizations build trust internally and with external stakeholders through authentic communications. By creating a space where people can feel comfortable talking honestly and openly about race and how white supremacy shows up in the workplace, Johnson and Pomponi are building an action-oriented framework for work to advance justice, equity, diversity, and inclusion (JEDI) — beyond typical diversity, equity, and inclusion (DEI) programs — and to change long-standing business practices that are synonymous with the white dominant culture.
"We are not traditional DEI consultants," Pomponi says. "We take the external commitments that a company is making — all those black squares — and help them determine how that aligns with their internal values and how they communicate that going forward."
Johnson says their experience as entrepreneurs who have intentionally focused on inclusive organizational culture informs Hella Social Impact's approach to tackle white supremacy in workplace culture. Companies also have a fear of being performative, Johnson says, but it's important that they talk about racial justice because that's where the impact happens.
"We're in the business of making those commitments actionable. We feel like we're here to help those 28 million create their action plans," Johnson says. "We know that communication about how inclusive and equitable your company is is actually about being inclusive and equitable. You have to be about it, not just talk about it."
Many companies and organizations want to begin or expand their work to address white supremacy in the workplace but aren't sure how. They also face new accountability from the public: Nearly 80% of Americans — existing or potential workers or customers — believe companies should be taking action to promote racial justice, Johnson says.
"It's not our job to convince any company that this is important. It's our job when people know it's important but aren't sure how to proceed," Johnson says. "We're not on a mission to convert all the companies, but we are working with companies that already are using business as a force for good — they are the people who we want to galvanize and work with and bring it forward."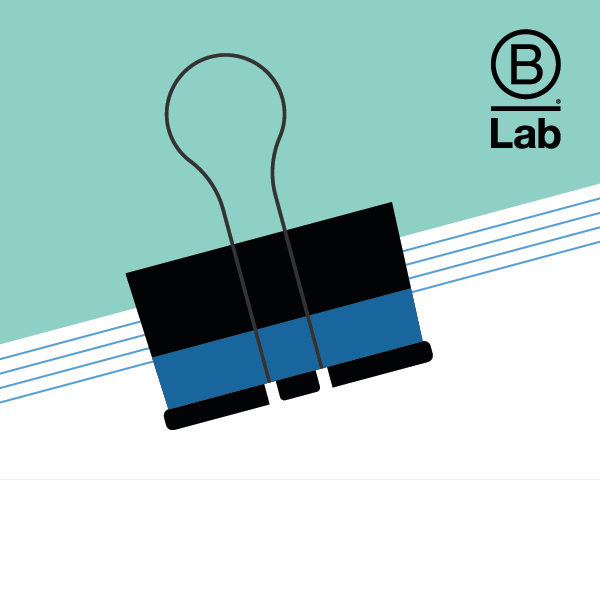 Anti-Racism Business Resource: Commit and Act
This guide includes commitments, actions, and ideas for business leaders ready to shift toward anti-racist business practices.
DOWNLOAD
Creating a Support Network to Tackle Social Problems
Hella Social Impact uses a Notice. Name. Dismantle.™ approach with Hella Intensive cohort participants, who typically spend two hours a week together for six weeks. Some of that time is devoted to creating a racial justice action plan specific to their organization, Pomponi says.
"At the end they leave with a very actionable plan that can be implemented right away if they have the capacity to do that," she says. "If they need support, an accountability partner, we can do that too. The goal is that all participants have their thing to do."
In its first cohorts, Hella Social Impact has worked with employees from for-profit and nonprofit organizations that exist to solve social problems. The initial cohort had B Corps and employees at B Lab U.S. & Canada, its second includes workers from consumer packaged goods (CPG) companies, and the next is designed for social venture organizations. By working with cohorts that include people from the same industry or focus, Hella Social Impact hopes to help them tackle similar problems together.
"This allows them to network with peers in their same industry and have that person as a resource to call on as well," Pomponi says.
Hella Social Impact has developed an online assessment that serves as a starting point for an organization's racial justice journey and ties into the Notice. Name. Dismantle.™ framework. Cohort participants take the assessment at the start of their work with Hella Social Impact, and other companies can use it as a baseline of where they are on the racial justice spectrum and where they can focus efforts to advance the work.
"We're trying to make it as easy as possible for everyone to show up," Johnson says. "One thing we know for sure is that the work for dismantling white supremacy and showing up for racial justice takes time and commitment from top leadership. This is not a thing that can live on the side of the company. It has to be integrated into all the operations."
Sharing and Advancing Anti-Racist Learnings with Workplace Teams
The initial Hella Social Impact cohort included two members of the team at B Corp JB Media Group. Founder and Director of Strategy Justin Belleme says the sessions opened his eyes to the ways that white supremacy culture shows up in the work culture at JB Media and in his neighborhood and local community.
"Several of the characteristics that are present in our business culture feel very core to how business is done, even within the social impact sector where there is more consciousness about values and ethics," he says. "At first, it was intimidating and hard to see how we could shift those in our culture. We are now taking on the top two that our team voted as being the most prevalent in our company culture, and we plan to revisit the list and address one to three each year as yearlong initiatives."
It's helpful to have a framework for ongoing work to address long-standing issues that will take time to unravel and unlearn, says Belleme, who noted the value of participating in the cohort with his colleague, Salette Gressett, JB Media's People and Culture Manager.
"Despite the intensity of the topic and all the discomfort and awkwardness involved in showing up for it, the learning experience together was framed with joy, optimism, and gratitude," Gressett says. "That is a tricky context to create with care, and Hella clearly has a gift for this delicate and deliberate framing which was very unique, and really wonderful."
---
---
Greg Hemmings of Canadian B Corp Hemmings House, another participant in the initial cohort, agreed that the facilitators from Hella Social Impact established a safe and non-judgemental space where participants could learn and unlearn effectively about how white supremacy shows up in their workplace while feeling supported and inspired.
"I was able to reflect on the concept of 'undeserved power' and acknowledge that I have built a successful business in part because I have worked within the rules of a racist and inclusive system," Hemmings says.
By letting go of some beliefs that he held to be true, Hemmings says he has opened his mind to new understandings about racial justice and his role in unraveling white supremacist culture.
"There are many myths that I have believed as true that have held me back from being a true anti-racist. Myths like, 'My community is mostly Anglo Saxon, so there isn't a diverse talent pool to draw from in my specialized industry.' Or, 'The best way to hire new team members is to leverage our known networks of people that we already know fit our culture and have the needed skill set,'" he says. "These myths seem relatively benign, but I have learned that they are actually major contributors to unconscious bias, structural oppression and racism."
Sign Up for our B The Change Newsletter
Read stories on the B Corp Movement and people using business as a force for good. The B The Change Newsletter is sent weekly on Fridays.