How B Corps Are Reshaping Hiring and Employment Practices to Diversify Their Workforce and Strengthen Their Business
September 23, 2021
Through New Programs and Training, B Corps Live Their Values and Expand Their Teams
Research shows the benefits of a more diverse workforce — financial, societal, professional, and otherwise. But it was firsthand experience as a marketer and educator as well as a desire to better resemble and serve the community that inspired Nico Brooks and his colleagues at Two Octobers to establish a new hiring program. Similarly, other Certified B Corporations are adopting practices and policies to eliminate common barriers to employment.
Earlier this year, Denver-based B Corp Two Octobers launched a digital marketing apprenticeship to provide an on-ramp to careers in the field for applicants who are Black, Indigeneous, or other People of Color or do not have a college degree. The 20-person digital marketing agency provides analytics, paid media management, SEO and content services. It works primarily with purpose-driven organizations, including nonprofits and fellow B Corps, with an emphasis on teaching, coaching, and training.
"At this point, a decent percentage of our client relationships involve training in addition to services," Brooks says. "Part of why we evolved toward more teaching in our client relationships is because we developed a really strong program internally — a lot of cross-training, teaching each other."
That focus on training and teaching is one element that helped inspire initial discussions about the apprenticeship during the early stages of the COVID-19 pandemic shutdown in April 2020, when Two Octobers received funding through the federal Paycheck Protection Program for small businesses.
"The spirit of this was to keep people employed and to invest in the community," Brooks says. "This loan was supposed to help communities, so we decided to treat that as basically funding for apprenticeships — one of the ways is by helping other organizations."
It involved some bureaucratic logistics as well: To establish and register the apprenticeship program, Two Octobers worked with officials at the Colorado Department of Labor who helped them navigate the process.
"Essentially you're writing out a blueprint for what an apprenticeship looks like," he says. The blueprint outlines the training the apprentice will receive and provides goal-setting for the apprenticeship.
Two Octobers also tried a new approach when seeking apprenticeship applicants by working with county-based workforce agencies in the Denver area that do outreach at job fairs, schools, vocational programs, and other channels.
"They're also connected with programs for people who have been incarcerated, people who have finished military service, and serve as a resource for people saying, 'Now what do I do?'" Brooks says. "Workforce agencies are an amazing resource for reaching people in your community in a way that posting a job on LinkedIn will never be."
By creating a program that has no college degree requirement and seeking applicants through new avenues, Two Octobers opens the door to people that the B Corp otherwise likely wouldn't reach. It also creates opportunities for people who aren't well-served by traditional education systems, as Brooks has seen in his other work as an instructor at the University of Denver.
"One, college is expensive, but it's also not a great fit for everybody. We all know people — and maybe are those people ourselves — who did not thrive in college but thrive in the workplace. College is not a great predictor of success at work," he says.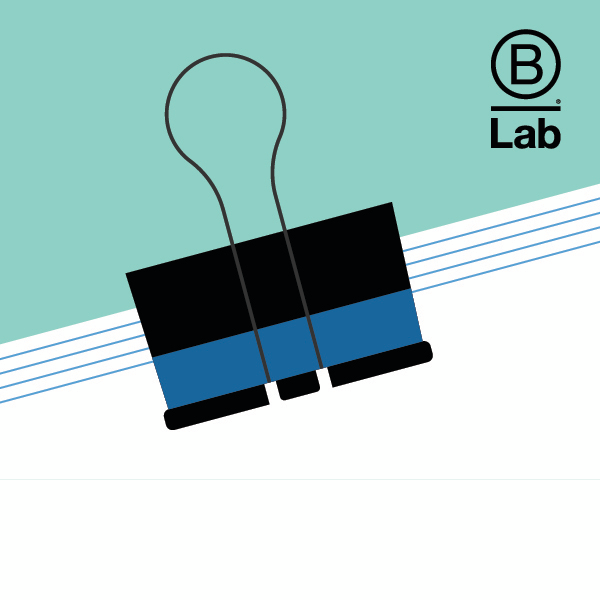 The Future of Work Is Now
The community of Certified B Corporations knows that profits don't have to come at the expense of other stakeholders. Learn more in this downloadable report.
DOWNLOAD
Gaining Skills and Confidence on the Job
Brooks collaborated with Digital Account Director Jamil Chughtai to develop the program at Two Octobers, tapping into several motivating factors as well as the B Corp's existing hiring and training values. Chughtai now serves as the primary mentor for apprentices, a natural extension of his role focused on internal development, hiring, and training.
He guides apprentices in their daily tasks with a larger eye on developing proficiencies to benefit their work and career. They start on a part-time schedule as they explore and learn about the agency's services.
"The apprenticeship includes on-the-job learning. We introduce apprentices to a task by working on it together, then they start to work on similar tasks alone," he says. "We meet regularly. The goal is to ultimately provide the apprentice with impactful work that makes a real difference to our clients. The learning happens that way."
Raquel Torres-Miramonte, the first apprentice at Two Octobers who was hired at the start of 2021, says the focus on learning about the range of tasks, programs, and opportunities has helped her identify which activities she prefers and envision which path she'd like to pursue.
Research ranks as her favorite: "I really like learning a lot of things — coming up with my own questions and finding answers to those questions," she says. "It's fun digging into random topics."
Torres-Miramonte learned about the Two Octobers apprenticeship from a cousin who works at a job placement agency. She was seeking a new opportunity after the COVID-19 pandemic created uncertainty in her previous work at schools, and the apprenticeship felt like a good fit.
"The Two Octobers hiring process made it a whole lot more fun and even relaxing," she says. "With no experience, it gave me the confidence to say 'Hey, I could do this.'"
Chughtai says Two Octobers incorporated its company values and existing entry-level hiring program into the apprenticeship process, helping identify applicants who are naturally curious and eager to learn. By seeking applicants through new avenues, the B Corp attracted a field of candidates with a range of backgrounds, career levels, and races. "Some were in school, some were switching careers, others weren't in the traditional college environment," he says. "It created a lot of diversity in the true sense of the word."
Additionally, he says Two Octobers aimed to reduce the influence of unconscious bias in the hiring process. They did this by removing personal identification information from applications before reviewing them and using some identifying questions to screen individuals.
"As a Person of Color who has sent out my resume, you never know what they think about you," Chughtai says. "We developed that process as part of becoming a B Corp and integrated it into the apprenticeship. It's been naturally surprising doing that. It's not something that you should be thinking about when you're looking at somebody's information for the first time. We've paved the way for other companies to follow."
With three apprentices hired so far, the program has gone so well that Two Octobers now plans to start all new entry-level employees as apprentices, Brooks says. The B Corp also has set aside budget and resources to train three digital marketing apprentices for other B Corps.
"Our goal is to get to the point that there is a cohort of apprentices who can support each other and in other organizations. I feel like we're just getting started," he says. "We can try our best to provide support and training and resources, but whatever you're talking about, having people going through the same thing that you are is really valuable."
Other Ways B Corps Are Expanding Hiring Practices
Other B Corps are broadening employment opportunities through new policies or practices.   The Body Shop North America recently expanded its Open Hiring practices, which eliminate common barriers to employment, such as background checks, drug screenings, and previous experience. Following two successful pilot programs for seasonal employees, Open Hiring will serve as a permanent recruitment model for all customer consultant and entry-level positions in the B Corp's stores and distribution centers.
As part of its Open Hiring program, The Body Shop asks candidates three questions and hires on a first-come, first-serve basis. This year, The Body Shop also began partnering with nonprofit organizations to engage job candidates with barriers to employment including people experiencing homelessness, formerly incarcerated people, and people with lower levels of education.
When new retail employees start at The Body Shop, they complete a questionnaire that will help identify potential support opportunities, including housing, transportation, and financial literacy. They will then be connected to appropriate employee assistance programs.
Greyston Bakery, another B Corp, created the Open Hiring program in 1982. It has since developed an Inclusive Hiring program as a resource for other companies that provides mentoring, an e-learning portal, data collection, and recruitment services.
B Corp Rubicon Bakers is a for-profit social enterprise with a commitment to hiring formerly incarcerated people. Rubicon Bakers works with several nonprofit partners to find job candidates and provide social services support for employees. Additionally, the company hires candidates who walk in through an open hiring policy similar to Greyston Bakery.
Another California B Corp, Homeboy Recycling, provides employment opportunities and on-the-job training for formerly incarcerated people. The e-waste recycling services company also partners with nonprofits to provide wraparound supports for employees.
Sign Up for our B The Change Newsletter
Read stories on the B Corp Movement and people using business as a force for good. The B The Change Newsletter is sent weekly on Fridays.