A Business Community of Hope and Resilience Amid Crises: 2020 B Corp Year in Review
December 16, 2020
The Lessons and Events of 2020 to Carry Us Forward Into 2021
The events of 2020 revealed the resilience and hope that can be found in community, even during times of crisis. When the COVID-19 pandemic rattled the global economy and exposed systemic inequalities, business leaders and people around the world faced a new reality and an uncertain future. When the ongoing killings of Black people led to racial justice rallies and calls for real action, companies offered support and promise for change.
With the growing realization that things will not go "back to normal," the effort to shape an economy that works for all stakeholders holds greater importance and urgency. During the turbulence of 2020, thousands of businesses in the Certified B Corporation community made decisions and changes with multiple stakeholders in mind — workers, customers, community, environment, and shareholders among them.
Throughout the year, B Corps provided examples for leaders of other businesses to learn from or follow and collaborated with partners to use business as a force for good. As more people around the world join the call for systemic change and realize their individual roles in making that happen, more business leaders, consumers, and workers are understanding the need to build back better through a shift to stakeholder capitalism that values all people and our planet. The list below highlights examples found in the strength of the B Corp community and its role in advancing stakeholder capitalism as the way to do business.
---
Companies pivoted to provide PPE to those in need.
Amid stay-at-home orders in the spring, some businesses found themselves in a position to help with one of the most pressing topics of the moment: the shortage of personal protective equipment (PPE). Seeing a need and springing into action, numerous B Corps adapted their businesses over a matter of weeks to make what matters most while supporting their workers, supply chains, and communities through a turbulent time.
---
Food and materials were provided to families in need.
Some examples from the B Corp community: Goodr helped feed families in need with free groceries, fruit stands, and student meals. High Park Brewery and Intrepid Travel created a limited edition B Corp beer, with proceeds donated to Food Banks Canada. Luke's Lobster fed the frontline with a donation program for health care workers. Revolution Foods offered free meals across the country for those in need. Leesa and Malouf worked with hospitals to provide bedding and supplies. New Belgium launched a Bar & Restaurant Relief Fund, seeking both donations to the fund and applications for funds.
---
More businesses adopted Open Hiring practices.
In a B Corp collaboration, The Body Shop is implementing Open Hiring at its North American retail outlets. In 2019, after consulting with B Corp Greyston's Center for Open Hiring, The Body Shop launched its pilot at its North Carolina distribution center and integrated Open Hiring in its overall recruitment strategy to remove pre-qualifiers, including background checks, drug screening, and educational requirements, in staffing these roles. Since the launch, The Body Shop has seen an increase in productivity and a decrease in employee turnover at its distribution center.
---
Companies adopted human-centered policies to protect on-site workers and communities.
The new realities of working during a pandemic meant shifts to ensure the safety of workers and customers at B Corps such as Cabot Creamery Co-operative, which implemented a new care team and health screening protocol as people enter the parking lot at all facilities. New Seasons Market, a neighborhood grocery store, modified its shopping experience with hours set aside for vulnerable customers and expanded order pickup options.
---
Office-based businesses adapted with the move to remote work and the closure of schools and child care facilities.
To help families adjust to work-from-home schedules, Leesa Sleep instituted an embargo on midday meetings to give parents a break to make lunch, check in on homeschooling progress, or take care of other family commitments. Trebuchet Group shared examples of its practices designed to maintain connections and avoid online meeting burnout.
---
Businesses committed to addressing anti-racism.
The B Corp community recognizes that it has a responsibility to become vocal, visible anti-racist leaders at businesses and in communities. The team at B Lab U.S. & Canada compiled ways to step up in your organization and as an individual and shared a new resource guide that includes commitments, actions, and ideas for business leaders ready to shift toward anti-racist business practices.
---
Businesses helped Get Out The Vote.
B Corps were among those calling for more democracy in action this election season. In addition to offering the paid time off for employees to vote, Badger Balm gave employees time to volunteer to drive people to the polls and sponsored a New Hampshire initiative that provided a toolkit on voting during a pandemic. Burton was involved in six democracy-related initiatives, including Protect Our Winters, a nonprofit that focuses on improving voter turnout among people with a passion for fighting climate change.
---
B Corps went public.
B Corp and benefit corporation Lemonade, with a $2 billion valuation and with $480 million-plus in capital raised, had a successful public debut on the New York Stock Exchange. B Corp and benefit corporation Vital Farms followed with its IPO, and on the first day of trading went up 60%, with stock selling at $35 from its initial price of $22. Vital Farms raised $205 million, offering 9.3 million shares.
---
Publicly traded companies are looking to and adopting benefit corp governance.
Amalgamated Bank, the first publicly traded company to hold a shareholder vote to adopt benefit corporation governance, received over 90% support from shareholders, including major holders BlackRock and Vanguard. What's most monumental is the proxy advisors — firms that advise investors how to vote — recommended in favor of this amendment. And $56 billion market cap Veeva Systems announced in September that it was forming a board committee to explore adopting benefit corporation status.
---
More publicly traded companies intend to follow suit — including in the finance and banking sector.
B Corp and benefit corporation City First Bank announced in August a merger with Broadway Federal. They have pledged that the resulting public company will adopt benefit corporation status, requiring a vote of their public shareholders.
---
French companies are adopting a status similar to the benefit corporation statutes in the U.S.
Emmanuel Faber, the CEO of Danone, pushed ahead with a plan to convert the entire multi-national Danone entity into a French status that builds a commitment to mission and purpose into its legal DNA with real liability for directors if they fail to achieve these commitments. Danone received unanimous support beyond the two-thirds requirement.
---
B Lab U.S. & Canada and partners announced public policy recommendations for corporate governance reform.
B Lab U.S. & Canada and The Shareholder Commons released a policy agenda outlining how Congress and other federal officials can transition the U.S. economy to stakeholder capitalism and ensure that all companies and investors are responsible for the impact of their decisions on all stakeholders and the economic system as whole.
---
The Business Roundtable and institutional investors were called out for failing to meet this moment.
Three powerful influencers called out the Business Roundtable and large institutional investors like Larry Fink (BlackRock) in a Harvard Business Review article. Former Chief Justice of the Delaware Supreme Court, Leo Strine Jr.; Timothy Youmans, Engagement Director at Hermes Investment Management; and Bob G. Eccles, Visiting Professor of Management Practice at Saïd Business School, University of Oxford, noted that in the face of the COVID-19 pandemic, the Business Roundtable failed to consider and step up for stakeholders — a failure that occurred almost exactly a year since they pledged to do just that.
---
The state of Delaware, a corporate stronghold, strengthened directors' ability to pursue and protect a company's mission.
Delaware removed appraisal rights and reduced the shareholder vote from a supermajority vote to a 51% majority vote in its public benefit corporation statute. While the first change makes conversion easier for public companies, the second change means that private companies with complicated capital structures (for example, those with many investors) don't have to worry about investors wanting to cash out.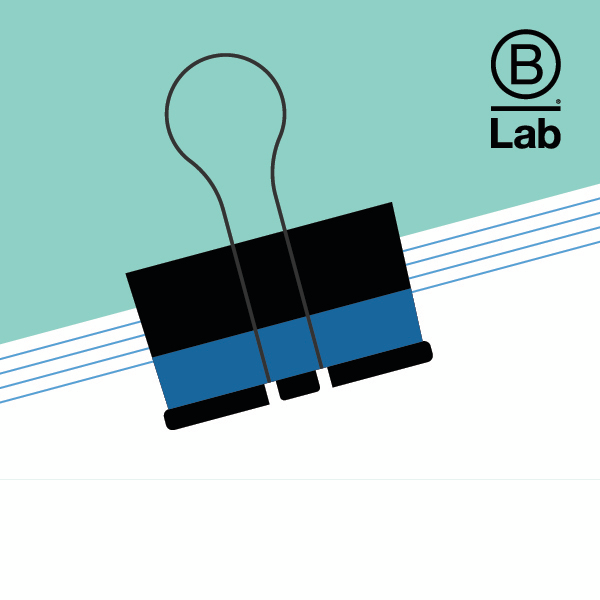 Stakeholder Capitalism
A new impact economy is being built, one where businesses prioritize and consider their impact on all the stakeholders they impact — including communities, workers, customers, and the environment. Download this free report to learn how the stakeholder model as practiced by B Corps is gaining global traction and validation.
Download the Report
Sign Up for our B The Change Newsletter
Read stories on the B Corp Movement and people using business as a force for good. The B The Change Newsletter is sent weekly on Fridays.