Giving Back Throughout the Year: 3 B Corps Share How to Create Mission-Aligned Charitable Partnerships
December 1, 2020
Companies of All Sizes Show Why Doing Good Is Good for Business
In a year when many days were repetitive, we've hit the season when each day gets a commercial nickname: Black Friday, Small Business Saturday, Cyber Monday, Giving Tuesday.
That final day — Giving Tuesday — has expanded from its start in 2012 at the Belfer Center for Innovation & Social Impact in New York City into the current global celebration of generosity that encourages millions of people to help others through donations of time or money. The center's initial goal — to make giving a part of everyday life — is uplifted by the Certified B Corporation community, made up of businesses that operate with a stakeholder mindset that includes benefit to people and planet as well as the bottom line.
For the three B Corps highlighted below — NEEV, a solo entrepreneur's venture; Lemonade, a growing and innovative insurance midsize business; and Davines, a large international hair and skin care company — giving back to the community is an inherent part of doing business throughout the year. By identifying and partnering with organizations that match their missions, these businesses create stronger connections with their communities, customers, workers and other stakeholders — raising awareness as well as donations.
Stronger Connections with Customers
At B Corp Lemonade, giving back is built into the business model. Through the insurance company's Giveback program, customers select nonprofits to receive any unused premiums — money the company donates rather than keeps as profit. "Most insurance companies make money by saying 'no' to claims, which creates a conflict of interest between insurers and their customers," says Nina Rauch, Lemonade's social impact coordinator. "We wanted to remove that conflict so Giveback was designed to align these interests."
Once a year, those unused premiums are paid to the selected charities, Rauch says, and in 2020 the Giveback program produced more than $1 million in donations. This year's recipients include American Forests, which used the funds to plant more than 36,000 trees; March For Our Lives, which used funds for 250 voter registration kits; and Teach for America, which used the money for salaries of more than 6,000 teachers.
In creating Giveback, Lemonade established a new way for businesses to enable collective impact and large-scale giving. "It allows our policyholders to be conscious of who they're supporting and how," Rauch says.
Lemonade's Giveback program adds donation options in response to current events, like the COVID-19 pandemic and the racial justice movement of 2020. "We gave our users an opportunity to support a new cause, Direct Relief, in response to COVID-19. We also partnered with Black Lives Matter as one of our new nonprofits."
Incorporating giving into its product helps Lemonade attract purpose-minded customers and workers — aided by its debut earlier this year on the New York Stock Exchange — while raising awareness of B Corps.
Weaving a Stronger World for Women
In founding NEEV, Ruksana Azhu Valappil realized one of her childhood dreams: empowering women in the developing world.
"Growing up in India, I saw left and right the way women are treated — no opportunities — and it always aggravated me," says Azhu Valappil, who grew up in India but moved to the United States to become a neuroscientist. While working in that career, she volunteered with organizations focused on women's education and other causes and decided in 2013 to put her science career on pause and take a larger leap in launching NEEV.
"I knew about these women artisans who were having a tough time making a living with their hand-loom work. With electric looms it's easy and cheaper," she says. "I wanted to provide them with a livable wage for performing this ancestral craft, passed from generation to generation. Most of their looms are in their own homes."
Now NEEV sells sustainable textile products hand-woven by women artisans in India, aligning their wares under a brand and providing them with a livable wage. Since 2015, the B Corp has donated half of its profits to the Power of Love Foundation and its Microloans program, which supports women impacted by HIV/AIDS in Zambia through business education, support, and microloans. NEEV also took the Founders Pledge early with Pledge 1%.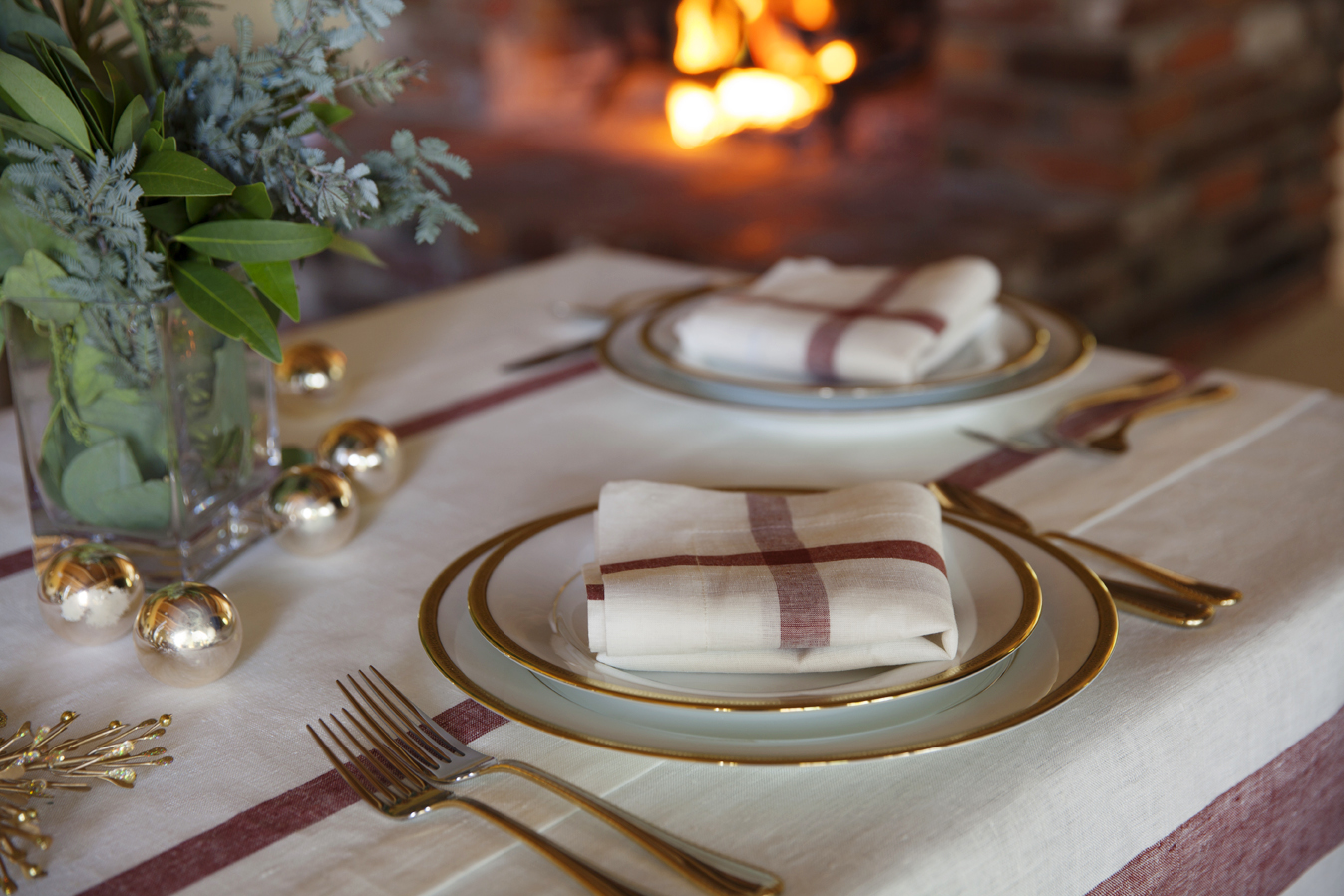 For Azhu Valappil, the Power of Love partnership is an ideal fit for several reasons. "It was important for them to be mission-aligned — all about empowering women," she says. "They also are a small entity. It's a great partnership."
She suggests that businesses establish giving programs early, as part of the company's startup, and look for aligned organizations through a tool such as Charity Navigator or Charity Watch. "I strongly recommended finding someone who's small, because it's very difficult for them and they come from a place of real passion," Azhu Valappil says. "Keep supporting them year after year. Concentrate your giving into one entity. If you have the budget as you grow, start another."
The Beauty of Sustainability
Founded in 1983, the Davines Group — Davines and its skin care brand, [ comfort zone ] — began as a small research lab and has since grown into an international beauty company with a presence in over 90 countries. In 2016, Davines became a B Corp and in 2019 strengthened its commitment to sustainability by acquiring legal status as a benefit corporation.
As a family-owned business with hair and skin care products focused on environmental impact and sustainability, Davines selects mission-oriented community partners each year for its volunteer efforts and 1% For The Planet commitment. In the past year, these partners include City Harvest, which provides food for New Yorkers in need, and Glynwood Center for Regional Food and Farming, a nonprofit organization serving food and farmers in New York's Hudson Valley and beyond. In the midst of the COVID-19 pandemic, Davines has also donated to the Professional Beauty Association's COVID Relief Fund as a show of support for the salon community.
"We also launched Beauty From The Ground Up, a charitable giving program created to support and celebrate community supported agriculture, or CSA," says Jorge Blanco, Creative Director at Davines North America. "CSA let consumers directly support their local farmers when they buy a share of the farm's harvests, and they provide a direct connection between farmers and eaters."
By working with regional CSA organizations — Hudson Valley CSA Coalition on the East Coast, FairShare in the Midwest, and Community Alliance with Family Farmers in California — Davines hopes to connect consumers across the country with the people who grow their food and highlight the work of these CSA organizations and the over 200 farms they collectively support.
"This effort is a perfect way to intimately connect our community to a level of sustainability that deeply resonates with us in terms of well-being, environment, biodiversity and community," Blanco says.
Sign Up for our B The Change Newsletter
Read stories on the B Corp Movement and people using business as a force for good. The B The Change Newsletter is sent weekly on Fridays.