B Corps Help Shape the Future of Equitable Banking
August 2, 2023
Expanding Economic Opportunity with Financial Services and Products
"When you don't have access to traditional banking … how do you get the economy to see you?" — Bulbul Gupta, President and CEO of Pacific Community Ventures
The Silicon Valley bank crisis, in March 2023, renewed questions about the values and practices of the U.S. financial system — and its history of overlooking People of Color and others who need banking services and access to capital. Many in these overlooked communities feel that large banks are bailed out at their expense.
Some financial institutions, including some Certified B Corporations, are acting to change disparities through banking products and services that can help build a more inclusive and equitable economy. Financial leaders taking on this challenge shared their innovations during a recent Leaders in Conversation event hosted by B Lab U.S. & Canada. Jorge Fontanez, CEO of B Lab U.S. & Canada, moderated the conversation, which featured:
B Lab U.S. & Canada works to help B Corps advance an economy that benefits everyone. Fontanez said the organization adopted a Theory of Change that includes racial equity, climate justice, and a stakeholder economy that works for all people as its three pillars. "We recognize that in order to achieve this vision, we must actively work toward anti-racism," Fontanez said. 
CDFIs like PCV and Virginia Community Capital are part of the community finance sector formed more than 40 years ago through the Community Reinvestment Act that now serves millions of Americans, including many who previously lacked access to banking services. Below are highlights from Gupta and Kirkwood's discussion with Fontanez on their organizational work to center the unique financial needs of business owners and others who have been historically marginalized.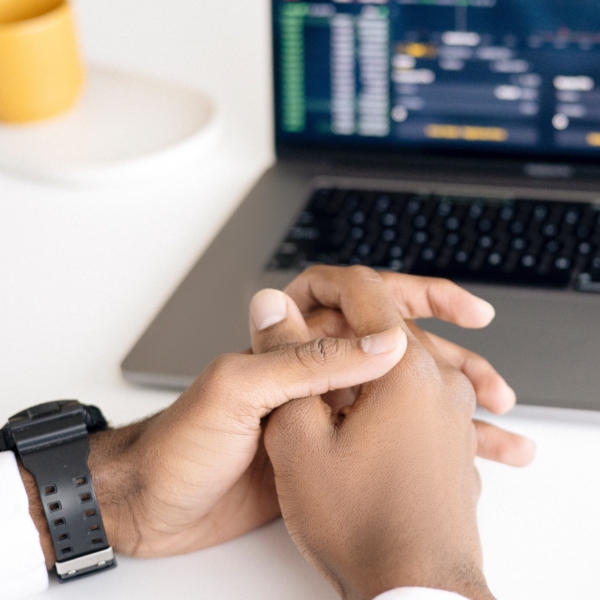 More on Closing the Racial Wealth Gap
In this earlier Leaders in Conversation event, B Corps and other purpose-driven organization share how they are shaping products for underserved customers and advocating for policy change.
LEARN MORE
Supporting Entrepreneurs of Color and the Communities with Restorative Capital
At PCV, Gupta leads a restorative capital strategy to invest in underestimated and underserved entrepreneurs. It's a familiar challenge for her as the daughter of immigrant entrepreneurs who faced barriers to financing. "When you don't have access to traditional banking … how do you get the economy to see you?" she asked. "Raising that early-stage capital is really a passion of mine." 
Limiting access to financial services also limits community development and economic growth, Gupta said. "In the U.S., the small business sector employs 50% of Americans. They are culture keepers. Everybody's got their favorite restaurant or bakery or their go-to [small business] — those are the job creators. They're absolutely key to driving communities."
Gupta and her team at PCV are working to support more entrepreneurs of color and the people they employ on their wealth-building journeys. Getting "out of scarcity and into financial inclusion is absolutely essential to having a thriving economy overall," she said. By rooting its work in impact and measurement, PCV works to design financial products and services that serve underestimated entrepreneurs. 
That includes a restorative capital strategy launched over a year ago that incorporates PCV's driving principles to decolonize capital, democratize access to capital, and provide restorative services to its community. "It's about flipping the playbook," Gupta said. "To co-design and co-create with community and partners."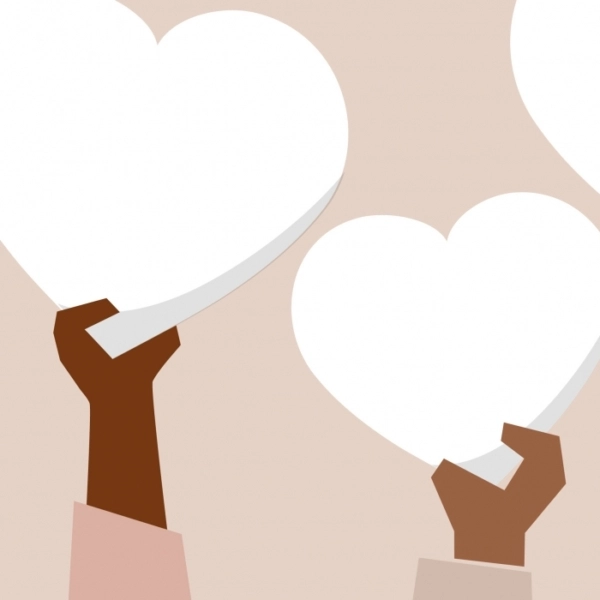 Anti-Racism Business Resource: Commit and Act
Download this guide from B Lab to find commitments, actions, and ideas for business leaders ready to shift toward anti-racist business practices.
LEARN MORE
Changing the Nature of the Financial Industry to Make a Positive Impact on Society
Through its designation as a CDFI, Virginia Community Capital aims to provide credit and financial services to people, businesses, and communities not served by mainstream lenders. To support that goal, Kirkwood combines his more than 25 years of experience in the banking industry with a belief in the role of finance to drive change and stabilize communities. 
"Community Development Financial Institutions are really specifically organized — banks, loan funds, credit unions, venture funds — who have all decided that they are going to dedicate themselves to raising capital and then deploying that capital largely in place, with the intent of driving not just economic growth and economic activity but also transformational change that has social impacts as well," he said. 
While the more than 1,400 CDFIs across the United States have varied models, they have a collective goal of changing the nature of the financial industry and making a positive impact on society. "These challenges that sit in communities are often just too difficult to solve when you throw things to the whim of the market. And you need partners who are cognizant of the need for direct engagement," Kirkwood said. "How do we take this model that we think was really powerful, and really place-based, and really has impact and the mission as the driver behind it, and bring our own special level of commitment to it?"
For Virginia Community Capital, B Corp Certification reinforces the CDFI commitment to impact, accountability, and community, he said. "The heart and soul of a CDFI is place. And when you think about what all the B Corps we work with, or we engage with are focused on is really how do they have impact, bring values, show up in the places where they are? … It reflects back to what we value as CDFIs."
Community also sits at the heart of Virginia Community Capital's strategy to help bring about a model of inclusion, equity, and change, Kirkwood said. "We're in the process of shifting the way in which we work in communities to be purely place-based," he said. "It is things like grounding the work we do not in loan production but in engagement with the community."
By identifying and partnering with anchor institutions — such as organizations with ties to health and education — Virginia Community Capital can multiply its impact and build trust between community members and financial institutions. "[It's] the role that we can play that's actually additive, supportive, and developmental, versus us just being a production force," he said. 
Watch the full conversation with Gupta, Kirkwood, and Fontanez below, and follow B Lab U.S. & Canada on LinkedIn for more discussions like this.  
Sign Up for our B The Change Newsletter
Read stories on the B Corp Movement and people using business as a force for good. The B The Change Newsletter is sent weekly on Fridays.