2 Complementary Tools Help Companies Measure and Report Their Impact on Stakeholders
February 24, 2021
How Businesses Can Combine the B Impact Assessment and GRI Standards for Broader Impact Improvement
More companies are looking to measure and report their impact on their stakeholders—including their workers, customers, the communities in which they operate, and the environment on which they depend — and use that information to improve their policies and practices. Two resources that help companies measure their impact — the GRI Standards (GRI) and B Lab's B Impact Assessment (BIA) — have seen growing interest from companies and an opportunity to coordinate their efforts to best complement each other and inform impact-minded businesses.
The GRI and BIA enable organizations to share information about themselves and guide their actions on economic, social, and environmental impacts. But the two standards have distinct yet complementary purposes:
GRI Standards, first published in 2000, allow public sustainability reporting, which provides a balanced and reasonable representation of an organization's positive and negative contributions toward the goal of sustainable development.
The B Impact Assessment, originally developed in 2007, provides private performance management and evaluation on those same topics through an evaluation of impact on all stakeholders, including the environment, workers, community, and customers.
Together they provide a holistic approach to sustainability reporting and impact management: Companies that have completed a GRI compliant sustainability report can use that content to help complete the BIA, and those that have completed the BIA can use some answers to inform the content of a GRI report. The potential to coordinate efforts on the BIA and GRI—allowing a clearer use of the reporting and impact management tools— will create new opportunities for improvement, efficiency, and innovation.
B Lab and GRI recently released a publication to help companies and other stakeholders better understand the connections between GRI and the BIA and how to use them together efficiently. To learn more about these impact tools and the information shared in the new publication, B The Change reached out to Dan Osusky, director of standards at B Lab, and Bastian Buck, chief standards officer at GRI.
Is this collaboration a model for other impact measurement/reporting tools and platforms to converge and help us all move toward a world of better impact management? Why is that so critical?
Dan Osusky: This is a good starting point, but it's also one of many. There is a lot of collaboration happening among organizations that work in this space, as well as a lot of new initiatives. All of that energy is exciting, as it recognizes the urgency and importance of better corporate action on sustainability issues in the face of the massive challenges our world is facing. But it all hasn't necessarily clarified the confusion that exists about different standards and how they can be used. The goal shouldn't necessarily be for there to just be "one thing" as it is important to recognize that there are many different purposes to different standards, and therefore they may each have a role to play. And what's exciting about this collaboration is it can really demonstrate how GRI and the BIA are in fact different, and serve different purposes, but can be used together.
Bigger picture, what is critical is that all these standards not diverge for divergence's sake. It's important that they are aligned where possible, and the differences then are designed to meet their unique purposes only. This mapping can help with that, at least between the BIA and GRI in the future.
Bastian Buck: The GRI Standards and BIA are designed to move organizations toward recognizing responsibility for their impacts and adopt strategies and management approaches to address these. It is crucial at this stage that the leading sustainability organizations that pursue aligned missions come together and explain how their tools can be used together. By doing so, we can, wherever possible, reduce the hurdles that exist for practitioners in the joint application of our tools.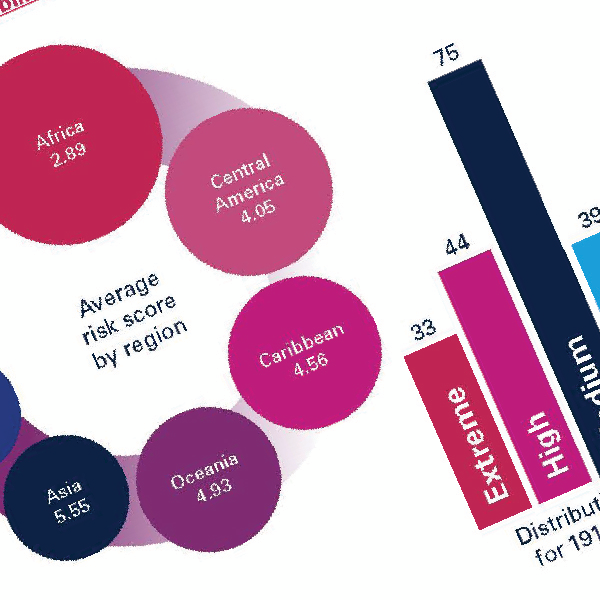 The Climate Justice Playbook for Business
This practical guide includes information to help business leaders understand the intersection of climate action and social justice and advance a justice-centered approach to climate action.
DOWNLOAD
What, for each of you, is the top reason/potential improvement for business and the global economic impact by putting to use, effectively, both tools?
Osusky: By using both GRI and the BIA together, a company is signaling a few important things. One is that a focus on what matters to stakeholders is important. The content of both GRI and the BIA are focused on that, and not narrower conceptions of materiality that are focused on issues that affect a company's financial performance. That is fundamental to what the purpose of a corporation should be about, and what ultimately matters: the impact on others.
Second, using them both together signals the combined importance of transparency about a company's performance on these issues that matter and the importance of evaluating and managing that performance meaningfully. Transparency alone doesn't yield better outcomes, and management and evaluation without transparency are like that proverbial falling tree in the forest.
Buck: The key improvement through joint application of both tools is the ability to enable companies to advance impact management practices and demonstrate how they are making progress, based on international best practice. GRI and BIA can help organizations understand where they are at in this journey and how their business practices can be aligned with sustainable development.
When a company uses GRI, what are they missing by not adding BIA as a tool?
Buck: Reporting is necessarily a reflection of the practice of the organization at a certain point in time. GRI and BIA share the same normative reference points. At the same time, the GRI Standards are agnostic on what constitutes best practice in terms of management of an issue, as they are solely focused on best practice in disclosure. The BIA enables organizations to orientate around best practice, track and evaluate their chosen management approach over time.
Osusky: Since GRI is a reporting framework, and the BIA is a management tool and evaluation framework, a company is missing the ability to specifically identify best practices, learn, track, and evaluate and compare their sustainability performance, all of which is enabled by the BIA.
When a company uses BIA, what are they missing by not using the GRI Standards?
Osusky: The BIA is free and publicly available for all companies, and with the exception of companies that are B Corps (who are required to have their scores made transparent), it is designed for internal usage by the company. Thus, the company is missing the opportunity to transparently share the details of their performance with its stakeholders, which is essential not only to help stakeholders make their own decisions about the company's performance but also to hold the company accountable to that performance over time.
For people with a deep interest or career in impact management, what is the top takeaway you want them to have from this announcement, and in what ways can they learn more (for example, they are a consultant who helps clients complete these assessments and could bring the right knowledge and nuance on how to best tie them together)?
Osusky: The key takeaway is that using the BIA and using GRI are not mutually exclusive options for a company — they serve different purposes and can and should, in fact, both be used by businesses to report transparently and manage their impact. And the good news is they complement one another, and can be used efficiently together with the mapping that we have produced.
To learn more, look at the mapping, not just the overview document, but the detailed spreadsheet that highlights the overlaps between the two, question by question, and indicator by indicator, so you know how the two can be used practically together. Knowing that users may have greater familiarity with one over the other, or that they might be interested in using one to help their completion of the other, the spreadsheet has been constructed to see the mapping in either direction (using each one as a starting point).
Buck: Internal processes to identify, discuss, and manage impacts need to go hand-in-hand with external reporting. This reporting is strengthened by solid impact management practices and vice versa. Together these practices enable organizations to engage with their stakeholders. They are essential for robust impact management as well as gaining stakeholder support and access to capital.
What are the next steps for this collaboration?
Osusky: As mentioned before, it is important that sustainability standards, even if they exist for different purposes, to not diverge for divergence's sake. This mapping has demonstrated that not only can the BIA and GRI be used for complementary purposes, but also that there is already a high level of overlap between the two of them. But importantly, there could be more.
At B Lab, we've been excited to conduct this mapping not only as a signal to interested companies looking to use both, but for internal purposes as well. We learned a lot about different areas where the BIA can be improved and align further with GRI Standards. We are therefore looking forward to using this in the next revision of the BIA, which we will start working on later this year.
Beyond that, there are many other possibilities, including the development of curriculum and joint training opportunities, supporting policy efforts to increase corporate accountability on social and environmental performance, and further opportunities for standards coordination, particularly as the sustainability standards landscape continues to evolve.
Buck: I would echo Dan's observations about the importance to seek alignment between sustainability standards wherever possible. The Global Sustainability Standards Board is continuously improving the GRI Standards and has set an ambitious agenda for the coming years in its current work program. The outcomes of the mapping will feed into the upcoming standard setting projects.
Sign Up for our B The Change Newsletter
Read stories on the B Corp Movement and people using business as a force for good. The B The Change Newsletter is sent weekly on Fridays.