What Does the SEC's Proposed Climate Disclosure Rule Mean for U.S. Businesses?
April 27, 2022
B Corps Among Companies Signing on in Support of New Climate Requirements
A proposed rule from the U.S. Securities and Exchange Commission (SEC) would require publicly traded companies to disclose information about their climate impact, but it has broader implications for other businesses, the U.S. economy, and the future of the Earth.
In announcing the proposed rule, SEC Chair Gary Gensler said "it would provide investors with consistent, comparable, and decision-useful information for making their investment decisions, and it would provide consistent and clear reporting obligations for issuers. Today, investors representing literally tens of trillions of dollars support climate-related disclosures because they recognize that climate risks can pose significant financial risks to companies, and investors need reliable information about climate risks to make informed investment decisions."
The SEC proposal comes as investors file a growing number of shareholder resolutions on climate-related matters and encourage businesses to reduce their carbon footprint and protect the planet for future generations. If the rule is adopted, public companies would have to share information about climate impacts including greenhouse gas emissions.
Steven Rothstein, Managing Director at Ceres Accelerator for Sustainable Capital Markets, said the proposed disclosure rule would be a critical step in heeding investors' calls for more climate information, creating more transparency about business practices, and prompting more businesses to reduce their carbon emissions. "The disclosure rule will affect everybody because it will share more information. Fundamentally as a society, we can't manage a problem if we can't measure it," he said.
Certified B Corporations are among the companies already incorporating climate impact into their business decisions and operating to benefit multiple stakeholders — workers, community, consumers, and the environment — rather than just shareholders. Advancing a stakeholder-driven economy is one of three impact areas in the theory of change for B Lab U.S. & Canada, the nonprofit that oversees B Corp Certification.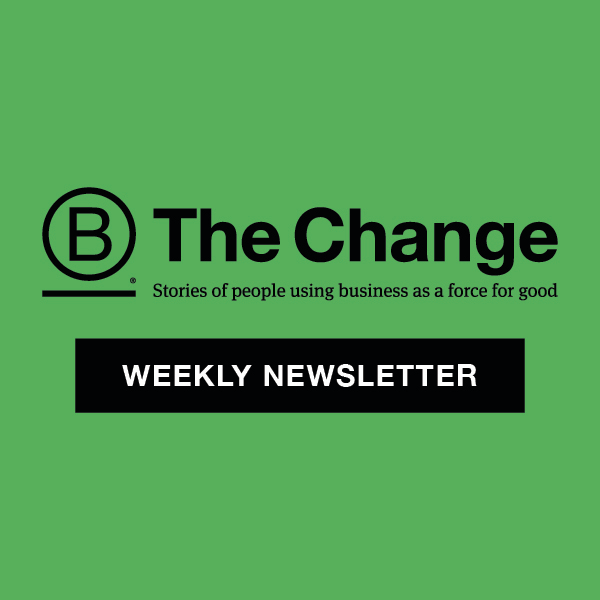 Subscribe to B The Change Weekly
Learn more about this growing movement of Certified B Corporations using business as a force for good, and sign up to receive the B The Change Weekly newsletter for more stories like this one, delivered straight to your inbox once a week.
SUBSCRIBE
Building Climate Awareness and More Sustainable Supply Chains
The disclosure rule would require other businesses to incorporate the climate risk and opportunities as a stakeholder in their decisions, accounting for the impact of their own operations and the impact of businesses in their supply chain. "The companies that are publicly traded under the SEC are covered, but it affects everybody's supply chain," Rothstein said. "The proposed rule would cover companies that businesses buy component parts from, so it will raise the level of awareness of climate risk issues."
As expectations grow among business leaders, investors, and consumers about businesses' role in addressing the climate crisis, they in turn can drive demand for public policies and private practices that make climate action an expectation rather than an option. "Big issues like the climate crisis can't be solved by any one entity. Everyone has to get involved because it's an enormous issue. It affects different companies in different ways," Rothstein said. "For businesses, the climate crisis presents both an enormous financial risk and an enormous opportunity for bigger growth and new areas of growth."
Like other external factors that create business risks — including inflation, the COVID-19 pandemic, the Russia-Ukraine war — it's important for investors to have information about businesses' plans to handle those risks, Rothstein said. As the effects of the climate crisis grow more evident and severe, investors are increasingly expecting companies to measure and mitigate their environmental impact — now and for the future. The disclosure rule also is a matter of global economic competitiveness. "We're behind other countries right now," he said. "If we want to have an active marketplace, we have to keep up with reporting or the U.S. market will lose out on this."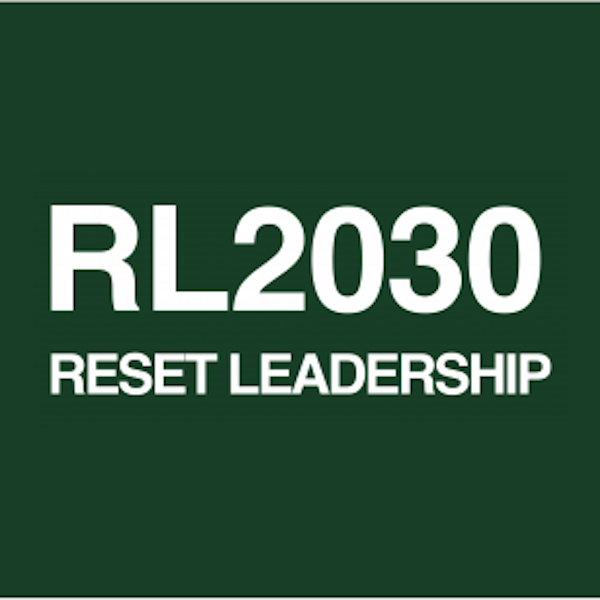 A Free Shift Conversation on Resetting Leadership
Business has a critical role and moral obligation in meeting the social, economic, and environmental challenges we face. This session at 2 p.m. ET May 5 presents the recent stories of how business leaders — partnering with the communities and individuals — have shown it's possible to unlock solutions.
REGISTER NOW
Resources to Learn More About the Disclosure Rule and Show Support
To help business leaders, investors, and others speak up in support of the proposed disclosure rule, Ceres created online resources that include a FAQ page, a briefing with SEC Chair Gensler about the proposal, as well as a sign-on statement that will be submitted to the SEC on May 20. The resource shares these reasons why businesses should support climate disclosure:
Investors need consistent and comparable information to make informed decisions in managing their investment portfolio. At minimum, they want companies to report Scopes 1, 2, 3 carbon emissions and align disclosure with the recommendations of the Task Force on Climate-related Financial Disclosures.
Many companies already report voluntarily, but it's time for all companies to get ready for mandatory SEC climate disclosure requirements. Lead in your sector and fully assess your risk exposure in order to navigate the path to a net zero carbon economy. Disclosure will increase competitiveness and economic stability, encourage innovation and growth, and attract investors.
85% of Americans want U.S. companies to be transparent about their impact on people and the planet, according to a recent poll conducted by Just Capital.
The more than 200 companies that have already signed the statement of support include numerous B Corps who realize the need for policy to raise the bar on business climate action and for action now to stem the climate crisis, but Rothstein says it's important for as many voices as possible to join them.
"Get involved. Weigh in," he says. "If a number of companies go to see their member of Congress or write to the president, they can have an enormous impact."
What's next for the proposed rule?
After the public comment period ends May 20, the SEC will consider and respond to important arguments or data presented by public commenters and issue a final rule, which is expected to face legal challenges.
Sign Up for our B The Change Newsletter
Read stories on the B Corp Movement and people using business as a force for good. The B The Change Newsletter is sent weekly on Fridays.