7 B2B Merchandising B Corps
May 19, 2022
These B Corps Create Customized Brand Merchandise with Recipients and Stakeholders in Mind
Business leaders looking to celebrate their colleagues and associates can partner with suppliers who also strive to create value for their stakeholders. This list of Certified B Corporations is ready to customize products that offer benefits beyond the gift. From brandable merchandise to personalized gift boxes, these companies help other businesses give something meaningful that aligns with the impact of their brand. 
All B Corps are evaluated for their impact on workers, customers, community, and the environment, and sign on to benefit all stakeholders through their practices, policies, and products. The B Corps highlighted in this article offer services and products to other businesses while also creating value for their communities and customers. Through their partnerships, collaborations, and supply chains, these B Corps deliver custom merchandise for their clients while building a more resilient and inclusive economy.
---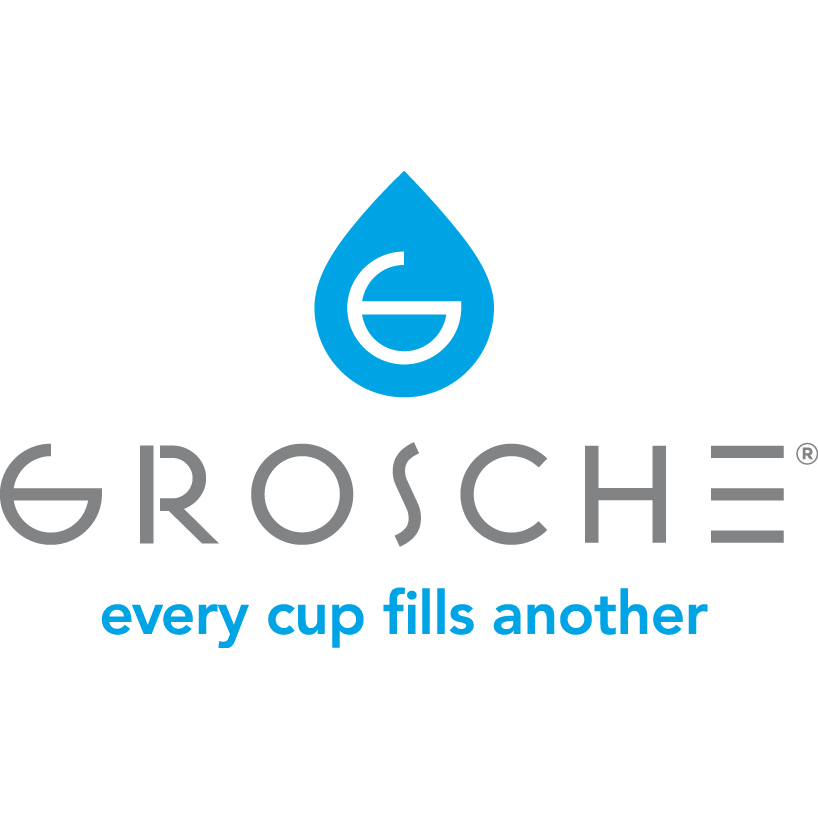 Canada

Net Zero, Women-Owned, Small Business
GROSCHE is a social enterprise that manufactures and distributes coffee, tea, and water accessories. Using profits from its product sales, GROSCHE provides sustainable water purification means to people in six countries without access to safe water, as well as education on safe water use and sanitation. Its customized products include engravable water bottles, tea flasks, coffee mugs, and espresso makers that are engraved for a polished, premium look and feel.
---

United States
Net Zero 2030
MaCher uses data and academic research to design and manufacture customized sustainable products to drive human behavior and get brands noticed. When selecting products, MaCher considers the environmental impact and the people who are part of creating them. Their supply chain impact goals include having 2% of its products produced through social impact manufacturers by 2025 and 100% of its products designed for the circular economy by 2025. 
---

Canada
With a focus on providing responsible branded merchandising solutions, McCabe Promotional aims to demonstrate that thoughtful marketing campaigns can be a sustainable and impactful way for brands to tell their story. Its Impact Collection features a selection of environmentally and socially responsible brandable merchandise that meets sustainability levels for resources, manufacturing process, and life cycle. By encouraging and educating clients on the attributes and possible uses of these kinds of promotional marketing initiatives, McCabe and its customers can better prioritize sustainability and corporate social responsibility.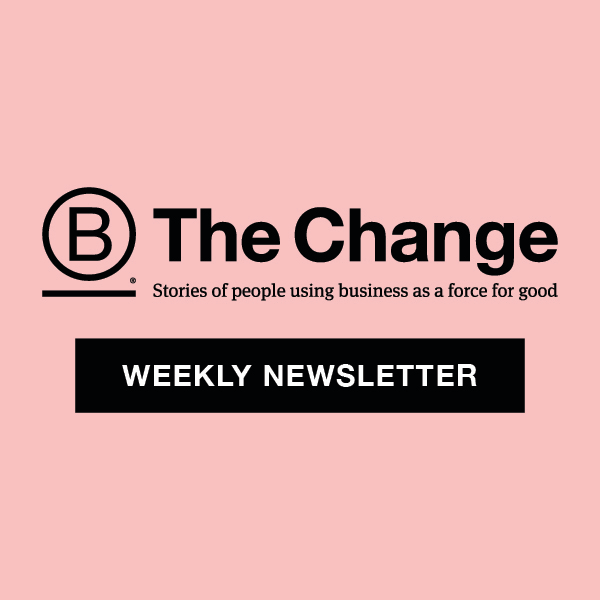 Subscribe to B The Change Weekly
Learn more about this growing movement of people using business as a force for good, and sign up to receive the B The Change Weekly newsletter for more stories like this one, delivered straight to your inbox once a week.
SUBSCRIBE

United States
Net Zero 2030, Women-Owned, Small Business
Narrative Food curates impactful gifts that give back, and its newest gift box is designed to help B Corps celebrate their certification or recertification. It includes products sourced from B Corps — The Tea Spot, French Broad Chocolates, Equator Coffee, and Miir — and a brandable thermos. Narrative Food also works with companies to create custom gifts around a theme of their choice, with unique collateral that tells the company's story and the impact of the box.
---

United States
Good news for chocolate fans: Tony's Chocolonely has launched a personalized wrapper creator! This addition is perfect for B Corps looking for a custom gift, a creative way to celebrate, or just a chic piece of swag with their logo or design. Tony's wrapper creator is easy to use, and design pros can take it a step further by incorporating an Adobe Illustrator or InDesign template for creative control. These personalized chocolate bars from Tony's are not only Fairtrade and B Corp Certified, they go beyond certification to change the cocoa industry from within by valuing producers and ensuring that any gift from Tony's has broader positive social impact.
---

United States
Best For The World 2021
While Uncommon Goods is known for direct-to-consumer gifting, the online retailer also offers corporate gifting services to businesses searching for thoughtful and meaningful gifts that show appreciation for employees and colleagues. The Uncommon Goods corporate gifting team works with businesses every step of the way, from gift selection to customization. As a founding B Corp, Uncommon Goods incorporates B Corp values into everything it does — from avoiding the use of leather, feathers, or furs to printing its catalog on recycled, FSC-certified paper to ensuring team members receive a livable wage and paid family leave.
---

Canada
Small Business
Corporate and event gifting can create last-minute logistical woes for even the most seasoned business or event professional. The best-laid plans can go awry thanks to supply chain challenges, shipping delays, and the ever-rising transport cost. Furthermore, gifts are often wasteful, packaged in plastic (and packaged again), and shipped multiple times before reaching a venue. Unwrapit offers a way to align gifts with your business values by ensuring they are meaningful, easy, and low or no waste. The Unwrapit gifting platform offers companies and event planners a way to digitally deliver sustainably minded branded gifts — digital, charitable, or experiential — that recipients can select based on what resonates most with them.
Sign Up for our B The Change Newsletter
Read stories on the B Corp Movement and people using business as a force for good. The B The Change Newsletter is sent weekly on Fridays.