Trust-Based Philanthropy to Advance Climate Justice and Redistribute Power
May 10, 2023
How Funders Can Build Stakeholder Relationships to Create a More Equitable Philanthropic Sector
From large corporations to local businesses, Certified B Corporations share a vision of a more equitable and regenerative economy. As they work to advance climate justice, racial equity, and a stakeholder-driven economy, B Corps can share their resources — funding, facilities, expertise, and more — to center people most affected by current social and environmental challenges.   
Helping B Corps and other groups tap into the potential power of community relationships to advance climate justice was the subject of a recent webinar, Planet & Partnership: Funding Climate Solutions Via Equitable Partnerships. Hosted by B Lab U.S. & Canada, World Centric, and The Trust-Based Philanthropy Project, the webinar highlighted examples of businesses and other funders shifting to a more just and inclusive approach to philanthropy that amplifies social and environmental impact. 
The webinar speakers shared how they are reimagining philanthropy and developing trust-based relationships to better center the experiences of community groups on the frontlines of social and environmental challenges. Roxana Shirkhoda, former Head of Social Impact at Zoom, said these relationships enable candid and reflective conversations that can be productive but also uncomfortable. "To say that we haven't been doing it right isn't always safe to say or doesn't feel good to say when you think you're doing the best you can to make a difference in the world. That's a really tough conversation to have." In addition to Shirkhoda from Zoom, the webinar featured: 
By using the principles of trust-based philanthropy, Salehi said that B Corps and other funders can deepen their relationships with community organizations and make greater progress on issues like climate justice. "Partnering with those who are on the ground for climate change strategies, who have the vision for advancing climate solutions" can foster a sense of mutual accountability.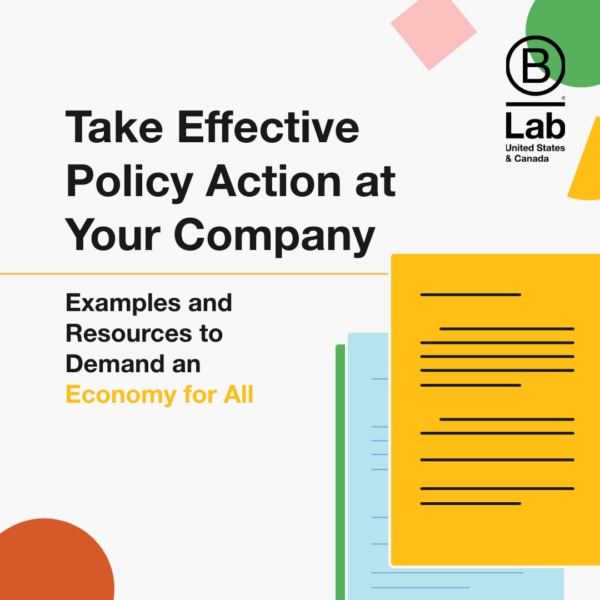 Take Effective Policy Action at Your Company
This free resource shares how B Lab U.S. & Canada and the B Corp community are building a stakeholder economy and driving collective political action to make the rules of the game more equitable and beneficial for all.
DOWNLOAD
As a five-year initiative launched in 2020, The Trust-Based Philanthropy Project aims to provide funders and grantmaking practitioners with the tools, frameworks, and community spaces to deepen their work of creating a more equitable and impactful philanthropic sector. Salehi said this is designed to help companies and foundations align their corporate giving and philanthropy with the values that drive their work. The project also focuses on relationship-building to address the inherent power imbalance between funders and communities seeking resources to achieve their goals. 
"The core of what we're talking about is redistributing power in service of a more equitable and impactful nonprofit ecosystem, and I would say a more equitable and impactful society," Salehi said, noting that a lack of trust contributes to this imbalance.
"A lot of the systems and structures that we've established that have become the norm actually model a sense of distrust from the gate."
To guide funders toward trust-based philanthropy, she shared a set of six grant-making practices that are part of a trust approach:
Give multiyear unrestricted funding.

Do the homework.

Simplify and streamline processes.

Be transparent and responsive.

Solicit and act on feedback.

Offer support beyond the check.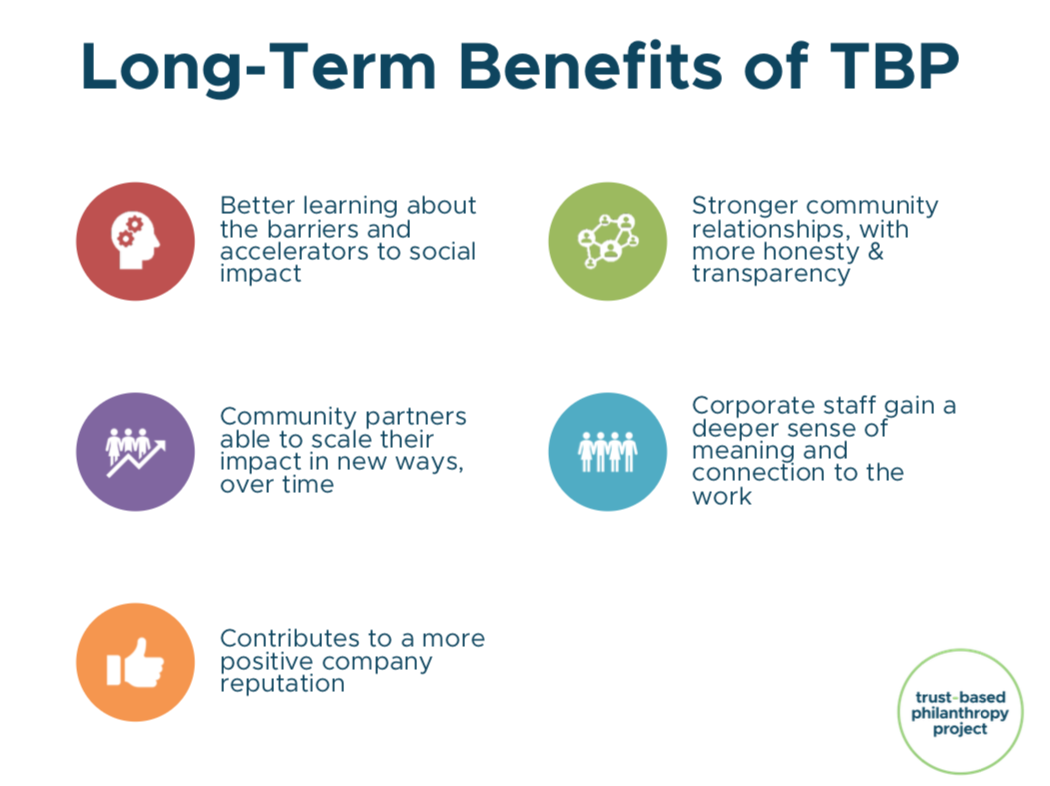 While a trust-based approach isn't new, Salehi said the project is giving it a name and a frame so that organizations can help remove barriers to funding and better support community-based innovations that create long-term benefits. Each organization can determine how best to apply trust-based practices — a point reinforced by the webinar speakers. 
"It's not a cookie cutter," she said. "But the one thing that will unite all of our speakers today and how they talk about their philanthropic work is the values that drive the work, and the importance of leaning on values in order to build strong relationships and to support organizations in achieving their intended impact."
Community Relationships That Drive Climate Justice and Sustainable Development
At Ayiti Community Trust, Dr. Guerda Nicolas and her team have used trust-based practices in their support of grassroots organizations innovating in the areas of civic education, environment, and entrepreneurship. As a community psychologist, she knows the importance of relationships and the benefits of allowing community members to drive the work. "What they lack is the level of support to be effective and to sustain the work," she said.
Ayiti aims to remove barriers to funding for organizations by seeking information about their solution rather than asking what problem they intend to address. Nicolas said they also accept funding proposals by video to ease the process for people who may not have computer access. It's all part of developing community relationships that encourage them to drive the conversation. 
"We don't call them grantees, we call them partners because we are partners who have come together to really focus on sustainable development in their community," she said, adding that this approach bridges relational work with the financial transaction. Smaller companies and philanthropies that may not be able to offer financial support can turn to other resources to help them develop trusted relationships, Nicolas said.  
"When money comes into it, the money can be the driver of what that trust is. And when the money's gone, then there goes the relationship," she said.
"Being transparent, listening, working with the people in your community — those are transparent ways of connecting. … If we follow these principles, the impact and the return on investment is going to be really huge."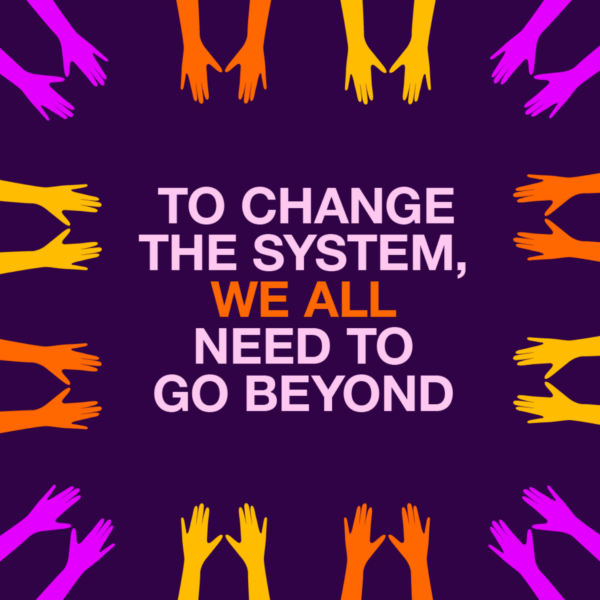 Impact Improvement Through Collaboration
This downloadable guide from B Lab U.S. & Canada features B Corp collaboration examples to help more businesses and organizations find ways to go beyond their own impact to support other companies, community members, and more.
DOWNLOAD
Supporting Climate Justice with Community-Informed Funding Practices
As a B Corp that manufactures plant-based packaging for the food service industry, World Centric is built around environmental impact. The company also emphasizes social impact by donating at least 25% of profits to support communities facing the dual impacts of extreme poverty and environmental degradation.
Director of Impact Janae Lloyd has been a part of the B Corp's shift away from more traditional and restrictive funding practices. "At World Centric, we still have a long way to go, and I think we're constantly evolving," she said. "But we really started to learn and grow as a funder when we asked for really direct feedback from our partners, starting with an anonymous survey we did about six years ago. What I learned through that survey aligns so closely with the principles of trust-based philanthropy."
What they heard was a desire for building authentic relationships, which lie at the heart of true community-based funding, Lloyd said. That also means funding what communities prioritize, which meant the end of some partnerships that didn't align. "Funding what communities prioritize is especially important when you're talking about climate solutions, because often the communities that are most vulnerable to climate impacts know best the solutions that are going to work to have long, sustained impact," she said. 
World Centric also shifted its practices to include funding for organizational overhead costs, a change that helps support nonprofits and aligns with the B Corp's values as well as its own practices. "We really [had] looked for organizations that were volunteer-run, operating on a shoestring budget. But that's not how we operate as a business," Lloyd said.
"We understand as a business that you need to invest in talent. We need to invest in innovation. … We absolutely appreciate and understand and want to support that in our partners."
She also has seen the importance of adding flexibility to the funding process. "Funders can often be very risk-averse and focus on really knowing program outcomes, but that can keep organizations stagnant," she said. "A lot of this comes back to building those trust-based relationships. Because if you feel secure in the relationship, you can trust that those funds will be used wisely."
Adopting trust-based principles has helped World Centric amplify its impact as a funding partner, Lloyd said. "When you can … take out a little bit of those power dynamics and really start to learn and grow together, it can be really transformative."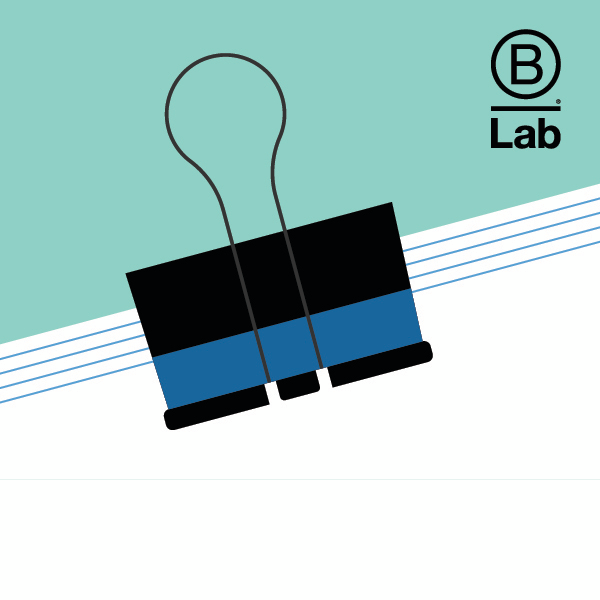 Anti-Racism Business Resource: Commit and Act
This guide from B Lab outlines commitments, actions, and ideas for business leaders ready to shift toward anti-racist business practices.
DOWNLOAD
A Community-Informed Path to Values-Aligned Partnerships for Climate Justice
Through its Zoom Cares philanthropic and charitable arm, the company aims to make a positive difference in four intersectional areas: education, social equity, youth mental health, and climate change. As part of the company's social impact strategy from the start, Roxana Shirkhoda seized the opportunity to introduce trust-based principles and frameworks. "Having been in this space 15 years, I know by experience that it's harder to redesign something that's been around for a long time than it can be to build something from scratch," she said.
Zoom Cares also incorporated participatory grant practices including engaging expert advisory boards of community members close to the issues the company wanted to address. "We had groups of folks all over the world, who looked like and lived the experiences of the community we wanted to serve, who were paid advisory council members who were facilitated by a third party — not ourselves — to come together and make recommendations of who would receive [grants]. They would create the boundaries, the guidelines, and the standards of our funding. And then they recommended the grantee organizations that were funded," Shirkhoda said.
Most important: Zoom did not have a seat at that decision-making table. "The number one way you can shift and defer power is by having other people make those decisions," she said.
For some climate organizations, it was the first time they had trusted and accepted funding from a corporate entity. "If they were seeing really hypocritical greenwashing [and] they were not values aligned, they could tell that the grant was to help make the company look better — they weren't really down with that, which I highly respect," Shirkhoda said. "Deferring and rejecting a grant is a really difficult thing to do as an organization."
Building relationships with community groups requires honest conversations and vulnerability, she said. "The amount of intentionality it takes to build [trust] and do that power shifting work is a lot."
By building deeper relationships with organizations and valuing their input, Zoom Cares has funded projects it might not have considered, she said.
Watch Planet and Partnership: Funding Climate Solutions Via Equitable Partnerships
Sign Up for our B The Change Newsletter
Read stories on the B Corp Movement and people using business as a force for good. The B The Change Newsletter is sent weekly on Fridays.