ESG and B Corps: Speaking Up for Business as a Force for Good
September 14, 2023
How B Corp Leaders Can Demonstrate the Benefits of Purpose-Driven Business
Business practices around environmental, social, and governance (ESG) factors are a hot topic in policy debates across America. The term ESG originated as an investing framework to assess the environmental, social, and governance performance of companies or portfolios. Now, it can mean different things to different people. 
Legislation is emerging in states across the country as some political forces seek to block the use of ESG factors in investments or business decisions. While ESG may be a timely political issue, about two-thirds of Americans aren't sure what it means. However, polling shows that a majority of Americans believe in the core values behind ESG considerations and support companies with sustainable and inclusive practices.   
ESG business practices are central to B Corp Certification, which includes an assessment of a company's impact on environmental, social, and governance factors. They also align with the three pillars in B Lab U.S. & Canada's Theory of Change: climate justice, racial equity, and a stakeholder-driven economy. Measuring and managing ESG impact improvement is part of being a B Corp and using business as a force for good. 
B Lab U.S. & Canada recently offered a webinar to help B Corp leaders learn more about the ESG policy debate and how to discuss ESG impact improvement as a B Corp. "We recognize that anti-ESG sentiment has a ripple effect," said webinar moderator Grace Mausser, Policy Manager at B Lab U.S. & Canada. "That's why we're here and why it's important to understand the important role that B Corps can play in this debate."
The webinar featured four speakers who addressed the policy landscape and each element of ESG impact: 

B Lab U.S. & Canada encourages B Corps to continue the conversation on the B Hive, an online platform for the community, and to join upcoming policy collaboration calls. Keep reading for highlights and resources from the ESG webinar.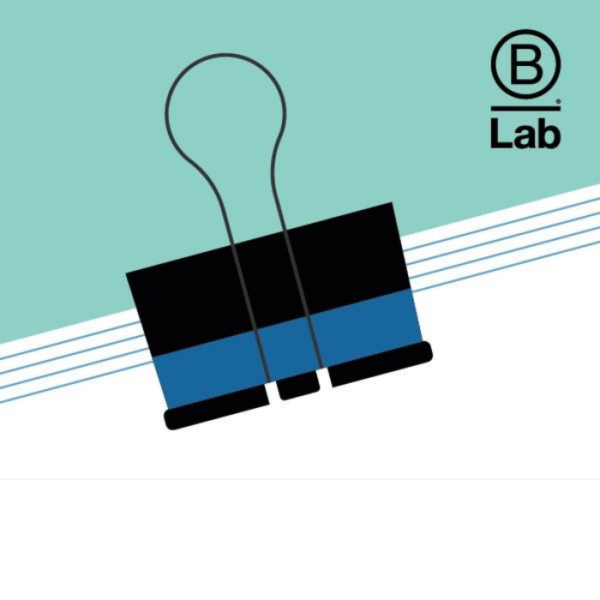 ESG Messaging Guide for B Corps
The B Lab U.S. & Canada team, with input from many of our partners, developed talking points for B Corps to use as they engage politically with ESG and broader Business for Good topics.
Download Guide
ESG Policy Action Overview: Sharing B Corp Stories with State Representatives
Sawyer of Pleiades Strategy said anti-ESG legislation emerged as a response to progress in the last decade as companies built strong operations and contributed to their communities. Many businesses made impact-improvement strides in disclosing climate risks, increasing inclusion efforts, and supporting workers' rights, among other things. "These pieces have been made material and have gained traction, and have started to shift global capital flows," Sawyer said. "The reason we're seeing pushback is because of the work done to date to uplift long-term good practices."
As regulations to standardize some of these impact-focused practices gained momentum, anti-ESG policy emerged as a counterpoint a few years ago, Sawyer said. In 2023, lawmakers in 37 states introduced legislation related to ESG investing criteria. In addition, ESG-related financial practices faced legal challenges from state attorneys general and executive actions from state treasurers.
Sawyer expects more ESG-related policy action in 2024. That makes it important for people in the B Corp community to reach out to their elected representatives and share their ESG impact stories. "Think about where you have a business footprint, and get to know the folks who represent you," she said. "Having your voice in this fight … that really moves folks and is really instrumental." 
Connecting Environmental Impact with Business Freedoms and Practices
At Ceres, Kelly helps lead the nonprofit organization's work with company and investor leaders to address sustainability challenges. This includes the Businesses for Innovative Climate and Energy Policy Network, which comprises more than 75 major companies committed to policy advocacy at the state and federal levels. 
Kelly said companies can advocate by connecting ESG impact practices with positive economic outcomes. These include risk management, good corporate governance, and other responsible business practices supported by elected officials across the political spectrum. "How these practices are actually communicated can change the way they're perceived," she said. "Addressing those risks is actually extremely popular. … Companies can do what's right and still make profits." 
Business leaders and investors also can emphasize the importance of freedom in shaping company practices, Kelly said. Earlier this year Ceres launched an initiative called Freedom to Invest to protect the freedom of investing responsibly. "The economy will be stronger and more resilient if businesses can make their own decisions," she said.
Kelly encouraged B Corp leaders to sign on to Ceres' Freedom to Invest letter to send a collective message to policymakers that businesses must be able to consider all material financial risks and opportunities to plan for the long term and build stronger, more resilient communities.
Advancing Social Impact by Building Equitable and Inclusive Companies
For business leaders, risk management of social impact includes injustices related to climate and race, said Tynesia Boyea-Robinson of CapEQ. "The 'S' is basically where the diversity, equity, and inclusion work lands. It's about human rights, it's about equality, it's about basic fairness."
The U.S. economy has lost billions of dollars due to bias and racial inequality in the workforce, she said. B Corps are helping to address the racial wealth gap and building more resilient companies by advancing racial equity. "As a business owner, especially with demographics that are shifting to be predominantly of color, it is in your best business interest to make sure that you are building equitable and inclusive companies," Boyea-Robinson said.
But efforts to improve justice, diversity, equity, and inclusion (JEDI) must be core to a company's model to be effective and avoid ESG-related scrutiny, she said. This means building JEDI into strategies and practices related to revenue, supply chains, and worker supports. "Be mindful of the talent pipeline, and partner with others," Boyea-Robinson said. "In coalition and partnership, we can definitely make the difference that we need."
Download the CEO Blueprint for Racial Equity from the Corporate Racial Equity Alliance.
Building Governance Impact by Advocating for a Stakeholder Economy
As a community using business as a force for good, B Corps have advocated for policy change and impact improvement since their inception. "We have worked together to pass over 50 laws in jurisdictions around the world to enable stakeholder governance," Ensign-Barstow said. "The business voice is powerful. B Corps are powerful, and if we wield that voice effectively, we could create true change."
Amid challenges to ESG practices, she said, B Corps can share nonpartisan stories of why operating with a purpose is better business for everyone. "We all come to the idea of business for good from different backgrounds and for different reasons," she said. 
Ensign-Barstow said the B Lab U.S. & Canada team, with input from many partners, developed a guide for B Corps to use as they engage politically with ESG impact improvement and broader business for good topics. "This messaging highlights why being a B Corp is better business, to demonstrate to policymakers why they should actually be encouraging instead of discouraging our movement," she said.
Sign Up for our B The Change Newsletter
Read stories on the B Corp Movement and people using business as a force for good. The B The Change Newsletter is sent weekly on Fridays.