Best for the World B Corp Banks on Strong Ties with Customers and Community
August 31, 2022
Assiniboine Credit Union Sees Values-Based Banking As a Tool for Inclusion, Transparency, and Long-Term Financial Health
Certified B Corporations are pursuing a new economic system — a stakeholder economy — where business decisions benefit all people and the planet. To gauge their social and environmental impact and measure their progress, B Corps complete the B Impact Assessment every three years. This comprehensive series of questions across five categories — governance, workers, community, the environment, and customers — helps B Corps identify areas for improvement and learn best practices while providing a third-party evaluation of their positive impact. 
The B Impact Assessment also sets apart the Best for the World B Corps: those B Corps that rank in the top 5% of all companies in their size group for the five categories. This article is one in a series featuring Best for the World 2022 B Corps that exemplify ways to bring a stakeholder economy to life. 
Assiniboine Credit Union (ACU) finds guidance and inspiration in its values-based banking principles that help the credit union stay financially strong and benefit society and the environment. As a credit union, its customers are its owners. That now includes more than 139,000 people who use the Manitoba, Canada-based Certified B Corporation's services to strengthen their finances and, in turn, strengthen their communities. 
Doing business while prioritizing cooperation, accountability, inclusion, and other values helped the B Corp earn Best for the World 2022 recognition in three categories: community, customers, and governance. Receiving the honor for each of those categories reflects a companywide effort to operate for the good of people and the planet, says Brendan Reimer, Strategic Partner, Values-Based Banking at ACU. 
"Part of our integration journey means that there's not a separate team of people who work on putting our values into action. Everybody is expected to work on this — from top to bottom, side to side," he says. 
Reimer says the B Corp value of transparency is familiar to ACU as a credit union, since they  are public organizations with customers as owners. "We measure the outcomes and impact of our actions, and then we tell the public how we've done, through our annual meeting that is open to anyone who wants to attend and by putting our annual impact report on our website," he says. "If you want to see our finances, or any other outcome measures from our credit union, they are all there for anyone to see." 
Similar to the B Impact Assessment results that are posted for all B Corps, ACU's annual report includes measures of its impact on and for stakeholders, he says, including the organization's environmental footprint, its efforts on affordable housing, and its employee diversity. "If you want to see how we're doing, it's there," Reimer says.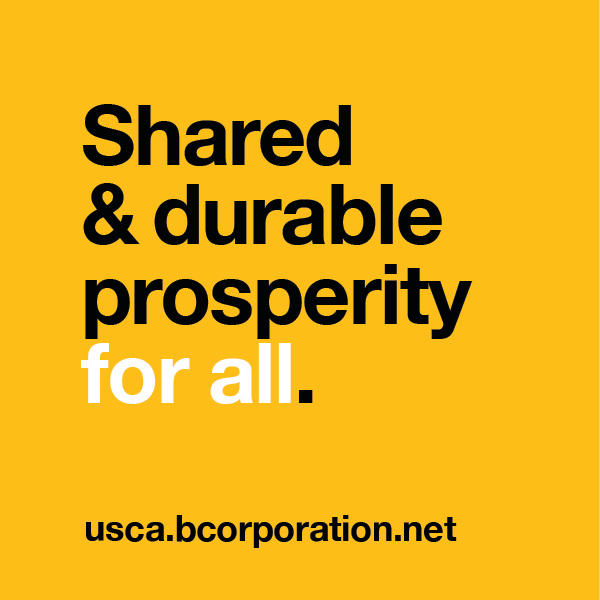 What Is a Stakeholder Economy?
A stakeholder economy is a new economic system where business decisions benefit all people and the planet — and B Corps are leading the way.
LEARN MORE
Translating Values Into Practices and Programs
What sets apart ACU as a Best for the World 2022 honoree in the governance, community, and customer stakeholder categories? Reimer points to several practices and beliefs in each category that reinforce the credit union's belief that money can and should be used for good.
Governance:

By incorporating benefit for others into its vision and mission and then taking action to make those words reality,

ACU weaves purpose throughout its operations and builds a stakeholder mindset among employees

, Reimer says. "Our vision statement includes the phrase 'a sustainable future for all.' When you add those last two words, it means you always must ask the question: [In what ways] are we still not where we want to be? Who are those who are most systematically excluded and what is our role in changing that?" he says. "When that's your vision, the rest flows out, and then it shows up in your values. And it shows up in your strategic plan." In fact, Reimer says

ACU's strategic plan includes not only financial metrics but measures of the well-being of stakeholders

— community, employees, customers, and the environment. By tying those stakeholder measures to employee compensation, ACU reinforces what matters to the company and advances its social and environmental goals. "If people know that compensation is tied to reaching greenhouse gas emissions targets, that becomes a serious focus," Reimer says. "Sometimes people wonder, 'Well, is that all you're measuring?' No, we're also measuring growth and member satisfaction and all the pieces that contribute to financial strength, which ensures our ability to live our mission and achieve the outcomes we're seeking. Profit isn't the purpose, but it's key to the sustainability of our mission." 

Customers:

For most companies, customers and owners are two different stakeholder groups. But at ACU, they are one and the same. "

We're always talking with our members, who are also our owners

," Reimer says. "We send surveys to members regularly to get their thoughts on how we're doing and let us know when something isn't working for them." ACU

aims to remove barriers to banking with outreach to underbanked and underserved people

. This includes

financial empowerment and literacy outreach and home-ownership programs for Indigenous families

. "We've opened branches where other banks have closed and left," Reimer says. "Everything has come because we're engaged with the customers, listening and asking where are we still not living our vision as a society and where is the role for a credit union?"

Community:

Through its customer communications, ACU gains a better understanding of where it can do more in its communities. "It really has come from being very engaged in communities where systemic exclusion happens the most," Reimer says. The B Corp

contributes grants and sponsorships to organizations that build community inclusion for marginalized people, advance environmental sustainability, or help with community enterprise development

. ACU also does

outreach to unbanked people through partnerships with more than 40 nonprofits

, then helps connect them with financial programs focused on asset building, including a savings circle, individual development accounts, and inner-city homebuyer plans.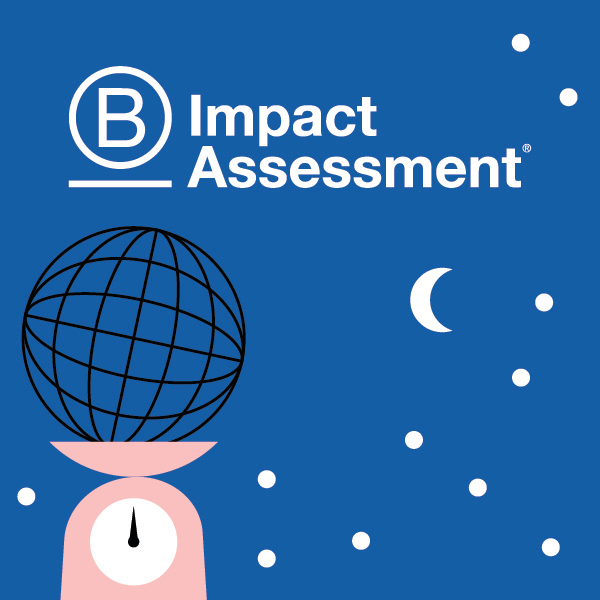 Assiniboine Credit Union is part of the community of businesses that have used a third-party verification of their impact. Use the free B Impact Assessment to evaluate your company's impact on all stakeholders, including the environment, your workers, your community, and your customers.
LEARN MORE
Finding Value in Communication and Community
While ACU was established nearly 80 years ago as a purpose-driven credit union, it became a B Corp more recently, in 2020. "We've been at this for a long time, but the B Impact Assessment helped us ask 'How are we really doing?'" Reimer says. "That framework was so helpful in showing us both where we're strong — it's important to celebrate some good things and be proud of sharing that. But it also reveals new areas to consider, and that gives you a list of opportunities where you can keep growing as this kind of company." 
It also reinforced the importance of ensuring employees understand how your company incorporates its values in its programs and policies, he says.
"One of the pieces in this journey that often is underexplored is the importance of building culture. You can have all the policies you want, but if the people and the culture aren't about adopting it, it doesn't go very far."
That means encouraging ideas and innovation from all employees and, in the case of ACU, communicating regularly with its customer-owners. "It's one of the reasons why people keep coming to us with good ideas," Reimer says. "When you put it out there that this is who you are, then it comes to you. But in the same way with your employees, when they know this is who you are, they'll come to you with these ideas. They'll think this way." 
For companies that may be considering expanding their purpose-driven activities or pursuing B Corp Certification, Reimer suggests examining programs or policies that already exist and building from there. "What is something you've already thought you could try, however small — volunteering, working with a Habitat for Humanity chapter or other community organization, doing something in your industry. Ask your employees for ideas, as they're from your community and have lots of contacts and ideas." 
Once you've committed, map out some small objectives or goals and build from there. "Do easier things to start with to build momentum and create that culture change," he says. "You can get more complex over time, but now you've started your journey. Then take the B Impact Assessment and see where you're walking the talk." 
Sign Up for our B The Change Newsletter
Read stories on the B Corp Movement and people using business as a force for good. The B The Change Newsletter is sent weekly on Fridays.