Keep on Giving: 11 Gifts That Give Back to the Community
November 14, 2023
A Holiday Gift Guide Dedicated to B Corps Donating to Great Causes
Showing support to your community and local nonprofits through donations are a great way to get into the spirit of the holiday season. Shopping with Certified B Corporations that create a positive impact in their communities and give back year-round.
These 11 gift ideas allow you to support B Corps with giveback initiatives and partnerships for social and environmental impact. By purchasing a gift from one of these B Corps, not only can you give a great gift to those you love, but you can also help create a better future for those in need this year and support businesses who are doing good in the process. 
---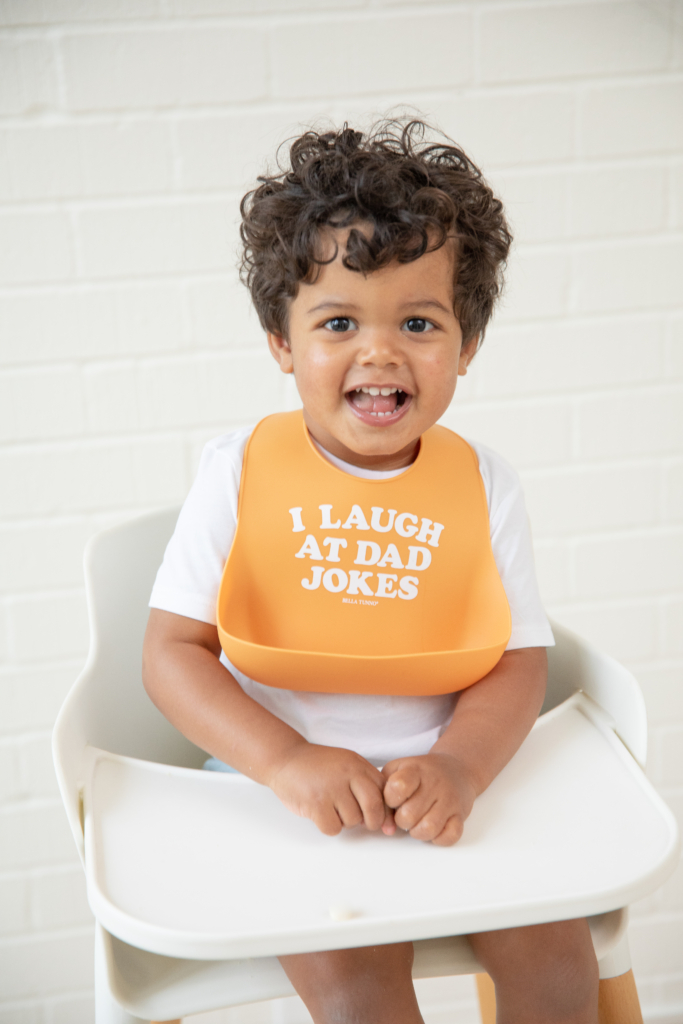 Bella Tunno LLC | United States
Women-Owned, Small Business
Price: $14 USD, $20 CAD
The Wonder Bib is the only bib you need when your little one starts self-feeding. With a generous catch pocket, all the food that misses the mouth is ready for round two. The neck closure adjusts to four different sizes, extending the life of the bib as your child grows. Plus, it's designed with sustainable materials and comes in recyclable packaging. For every product sold, Bella Tunno donates a meal to a child in America through its partnership with Feeding America.
---
Bona Furtuna | United States
Small Business
Price: $85 USD, $115 CAD
This 100% organic artisan gift set includes a savory collection of Sicilian coastal inspirations from Bona Furtuna. Arranged in a souvenir gift box decorated by an in-house watercolor artist, items can be combined to make your favorite dish or used individually for flavorful bliss. As a member of 1% for the Planet, Bona Fortuna builds charitable giving into its DNA. Every quarter, Bona Fortuna donates 1% of their gross sales to organizations with missions in one of five categories: planting trees, fair access to water and clean food, education, legislative action, and the World Wildlife Fund.
---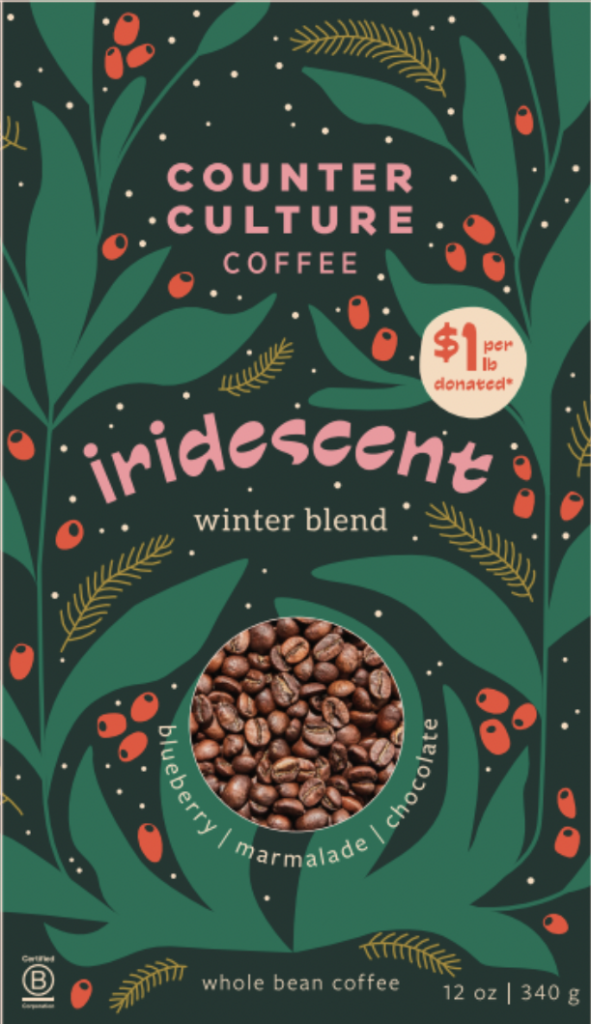 Counter Culture Coffee | United States
Financial Grant Provider
Price: $22 USD, $29 CAD
With every purchase of Iridescent, Counter Culture Coffee donates $1 to its Seeds fund. This fund provides financial grants to coffee producers and producer organizations to implement sustainability projects they identify as beneficial. The donations allow Counter Culture to support more projects and increase the resilience of coffee farmers and their communities. To date, over $380,000 has been allocated to Seeds projects.
---
Earth Animal Ventures | United States
One-for-One Giving Model
Price: $2.99-$31.50 USD, not available in Canada
No-Hides are the original rawhide alternative for dogs (and some cats too!) made with premium, clean, healthy ingredients. For every purchase of any size or shape No-Hide Roll, Strip, or Stix, Earth Animal Ventures gives one to a dog in need. They also make a minimum product donation of $500 worth of No-Hides at the end of the year to an animal rescue or shelter. Through this giving campaign, your Earth Animal Ventures purchase helps benefit animals into the new year.
---

Goods that Matter | United States
Women-Owned, Small Business
Price: $38 USD, $52.06 CAD
Choose a candle scent and support a cause you care about. Goods that Matter candles are hand-poured in New Orleans using eco coconut soy wax, recycled glass jars, and recycled paper labels. The B Corp donates 10% of proceeds from each scent to a unique partner cause. The 15 scents benefit partner causes that range from supporting LGBTQ+ rights and racial equity to fighting climate change.
---

Happy Earth | United States
Women-Owned, Small Business
Price: $78 USD, $106 CAD
This Happy Earth hoodie is made from premium organic cotton and printed seam-to-seam with non-toxic, water-based inks. This Fair Trade hoodie is made from 100% GOTS organic cotton in a facility that is run on solar power and utilizes a closed-system water recycling process. The Fair Trade designation means the people who create it are guaranteed fair wages and safe working conditions.
---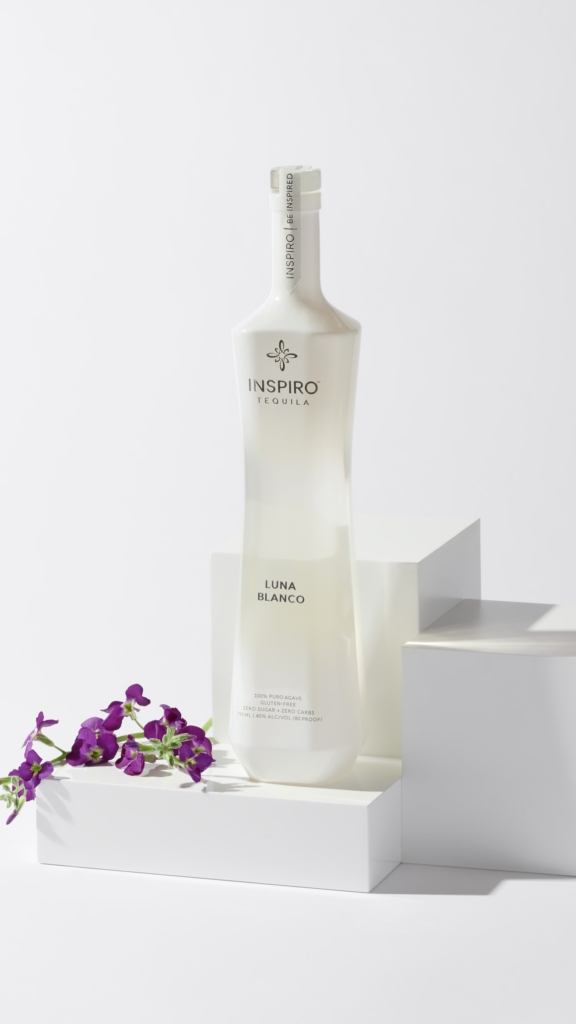 Inspiro Tequila LLC | United States
Women-Owned
Price: $56.99 USD, not available in Canada
Inspiro Tequila Luna Blanco is a clean, additive-free tequila brand. The goal for Inspiro Tequila was to create easy-to-drink tequilas and bring a female perspective to the spirits industry. The company is committed to making an impact by highlighting more female voices in the spirits industry and beyond. Inspiro Tequila also aims to support and inspire other female founders by providing grants and mentoring.
---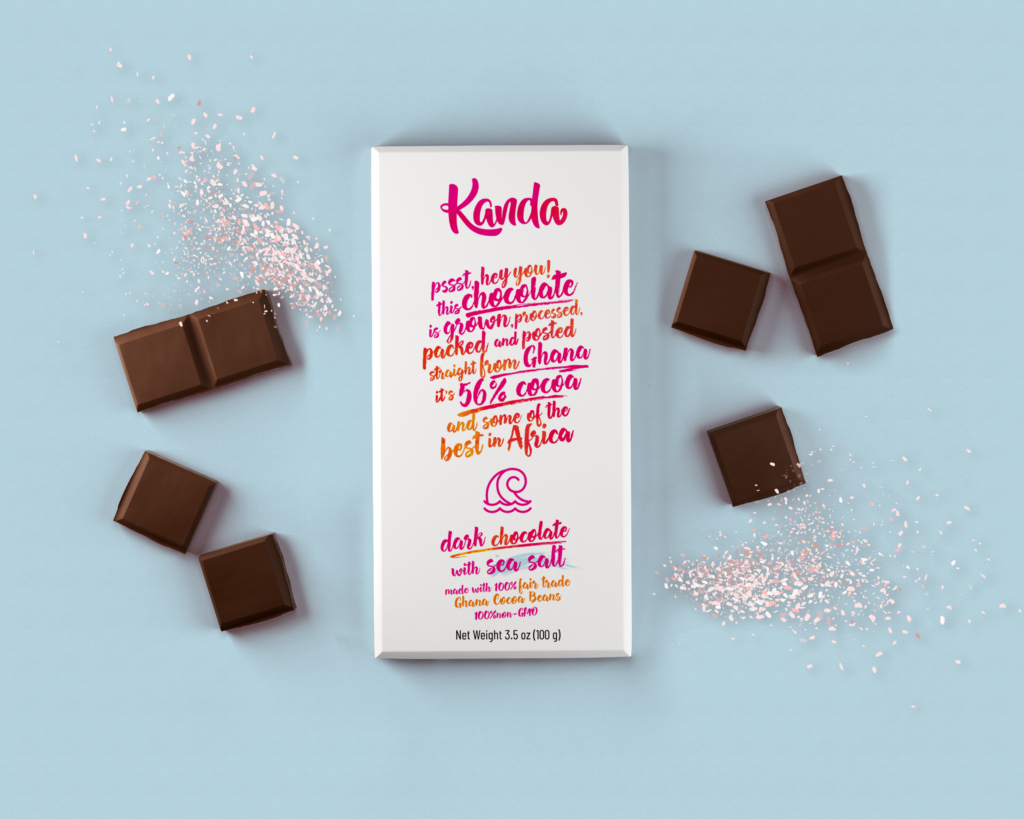 Kanda Chocolates | United States
Women-Owned, Black-Owned, Small Business
Price: $7 USD, $9.62 CAD
Kanda Chocolates offers Fair Trade, non-GMO chocolate grown, processed, and packaged in Ghana to accelerate upward mobility of the African Diaspora. The B Corp also partners with the Bonneville Environmental Fund to invest in clean, renewable energy and to buy international carbon offsets.
---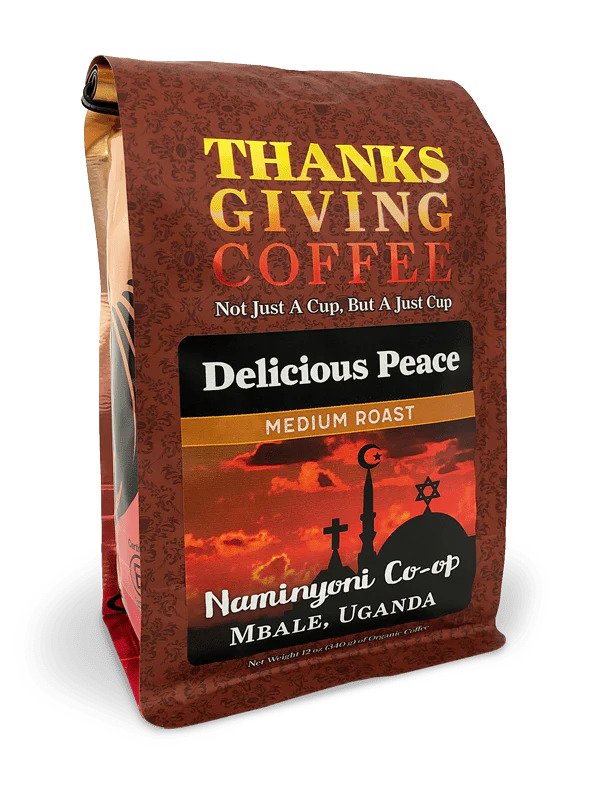 Thanksgiving Coffee Company | United States
Small Business
Price: $19 USD, $25.71 CAD
This Thanksgiving Coffee Company blend comes from an interfaith cooperative of Christians, Muslims, and Jews working together to bring about peace, health, and happiness in Uganda. After recently finding out that the farmers were spending 60% of their income on health care due to a lack of clean water, Thanksgiving Coffee decided to make a difference. They used their premium payment to purchase 500 farm families' locally produced water filters and have been able to reduce health care spending by 60%, while also working on a clean cookstove program with the co-op.
---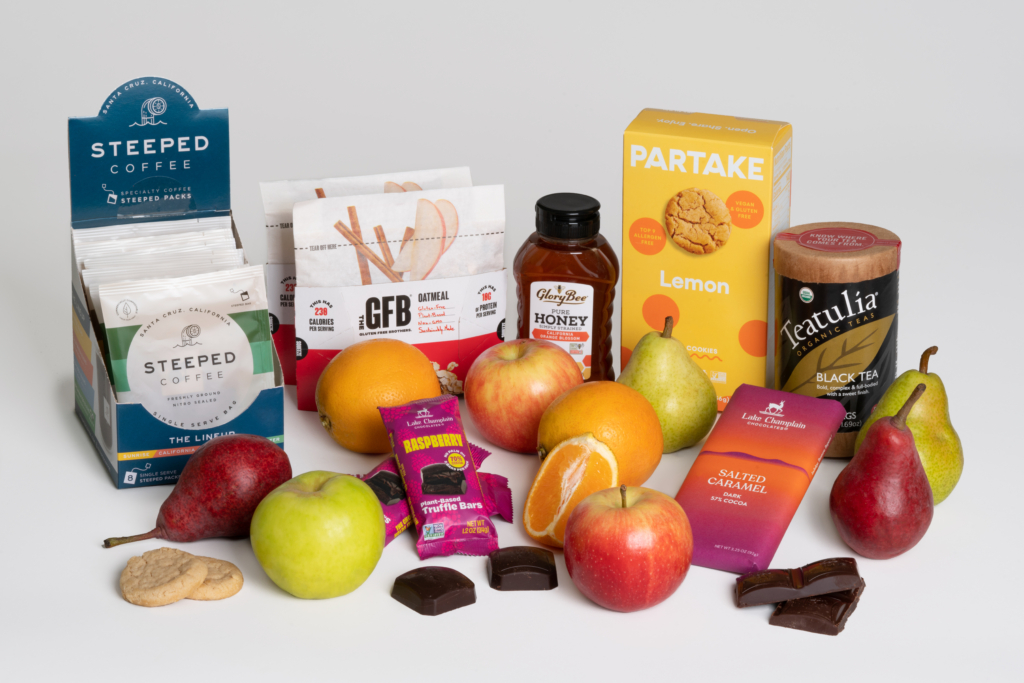 The FruitGuys | United States
Small Business
Price: $39 USD, not available in Canada
Every gift upholds The FruitGuys' mission to support small farms and feed the hungry. These gift lines proudly feature products from other B Corps and companies that are part of a global movement to use business as a force for good. Additionally, the FruitGuys donate a minimum value of 20% of annual profits to fight hunger and support sustainable farming practices through grants to small farms.
---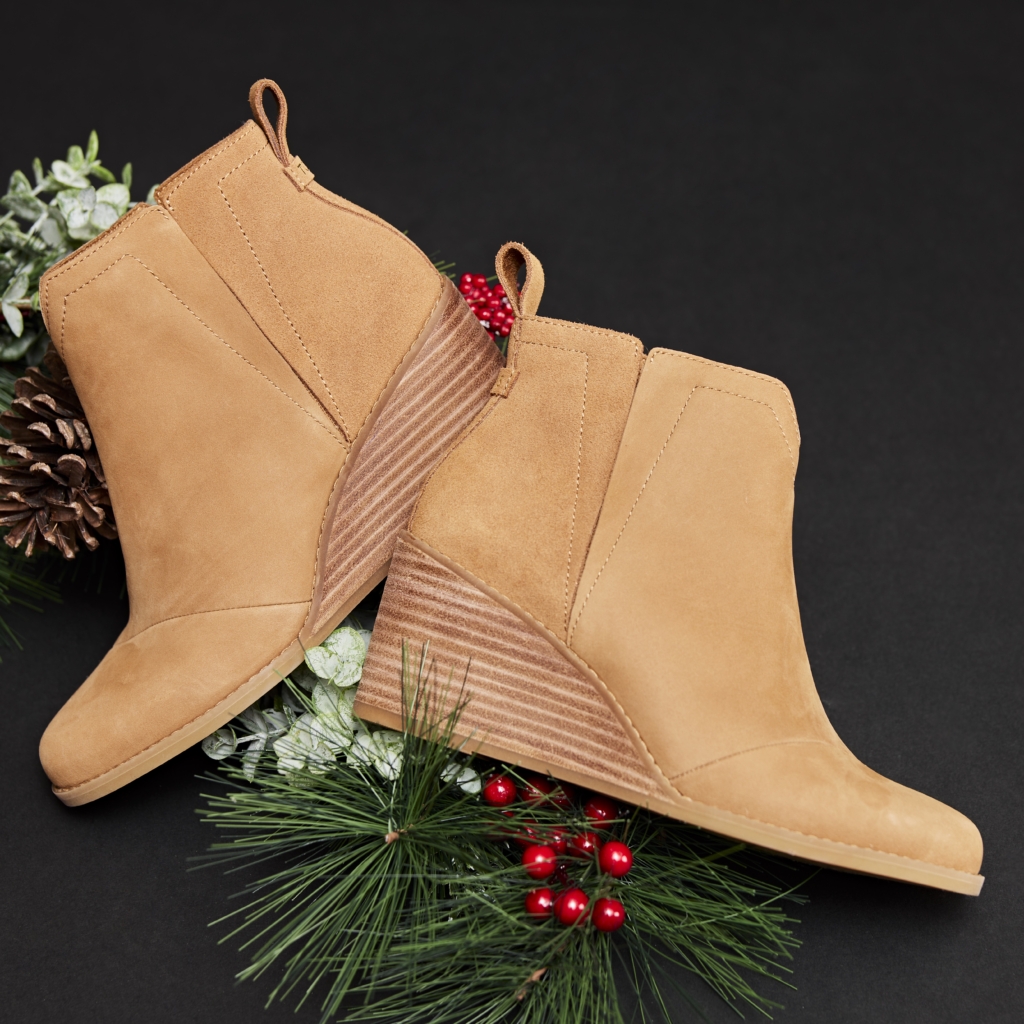 TOMS | United States
Giveback model
Price: $99.95-$109.95 USD, $120-$130 CAD
The Clare ankle boot feels and looks good, and does a whole of good. TOMS leather products support responsible manufacturing via the Leather Working Group. When you buy TOMS, you help support mental health resources for the millions of people who need them. When you wear TOMS, you wear good.
Sign Up for our B The Change Newsletter
Read stories on the B Corp Movement and people using business as a force for good. The B The Change Newsletter is sent weekly on Fridays.