Keep on Giving: 8 Gifts to Nurture Comfort and Wellness
November 17, 2023
A B Corp Holiday Gift Guide for Personal and Environmental Well-Being
Nurture the mind and body of those you love — or practice some self-care — with these eight gift ideas. These products from Certified B Corporations can help those on your gift list stay cozy while also supporting the wellness of people and the environment.
Whether you choose body care products, teas, socks, or recycled pocket memo books, these gifts will help nurture the well-being of those you care about and the planet. 
---

Every Man Jack | United States
Price: $41.99 USD, $41.99 CAD
Every Man Jack uses naturally derived and plant-based ingredients while also utilizing bottles made of 50% post-consumer recycled plastics. The Body Gift Set includes 2-in-1 shampoo and conditioner, body wash, deodorant, and face wash in a choice of five scents. Customers who buy the gift set on the Every Man Jack website can choose among three nonprofit charities — the National Forest Foundation, Movember, or Big City Mountaineers — to donate 1% of their purchase price.
---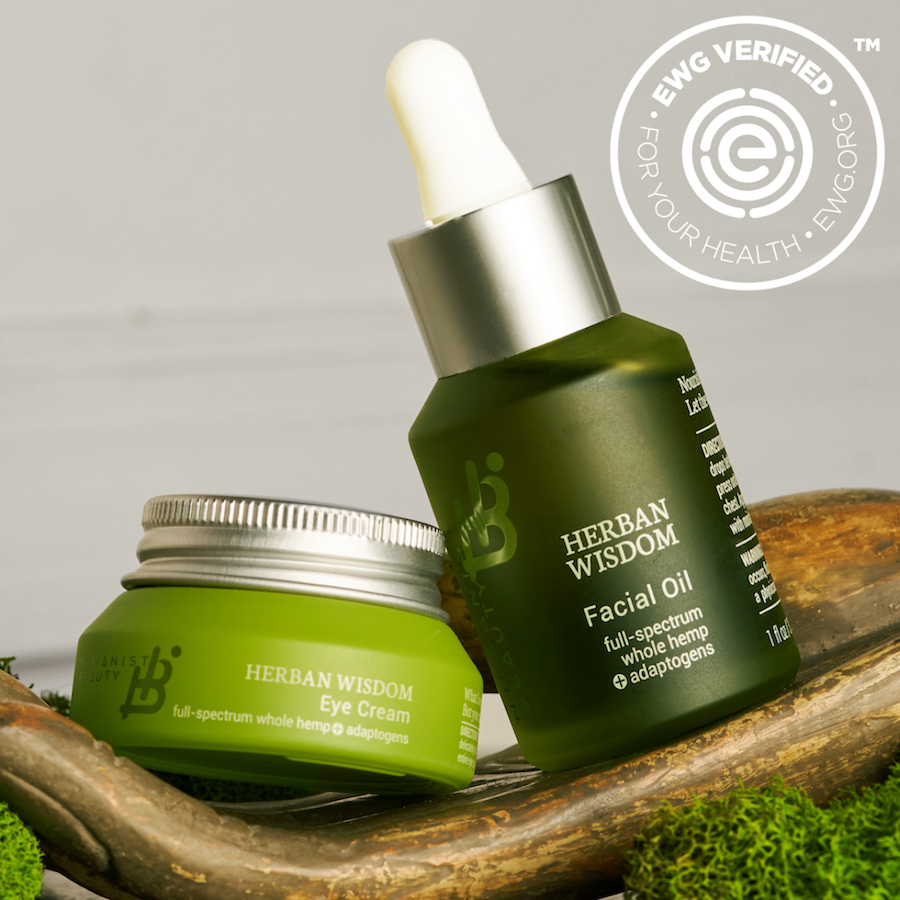 The Human Beauty Movement | United States
Women-Owned, AAPI-Owned, Small Business
Price: $80 USD, not available in Canada 
The Human Beauty Movement champions radical inclusion, wellness, and a thriving environment for all. Since its launch, it has donated 3% of gross revenues to nonprofit organizations that improve the well-being of underserved and disadvantaged people and accelerate environmental progress. Both the Herban Wisdom Facial Oil and Eye Cream are EWG Verified and made with naturally derived ingredients, many of which are cultivated using organic farming practices.
---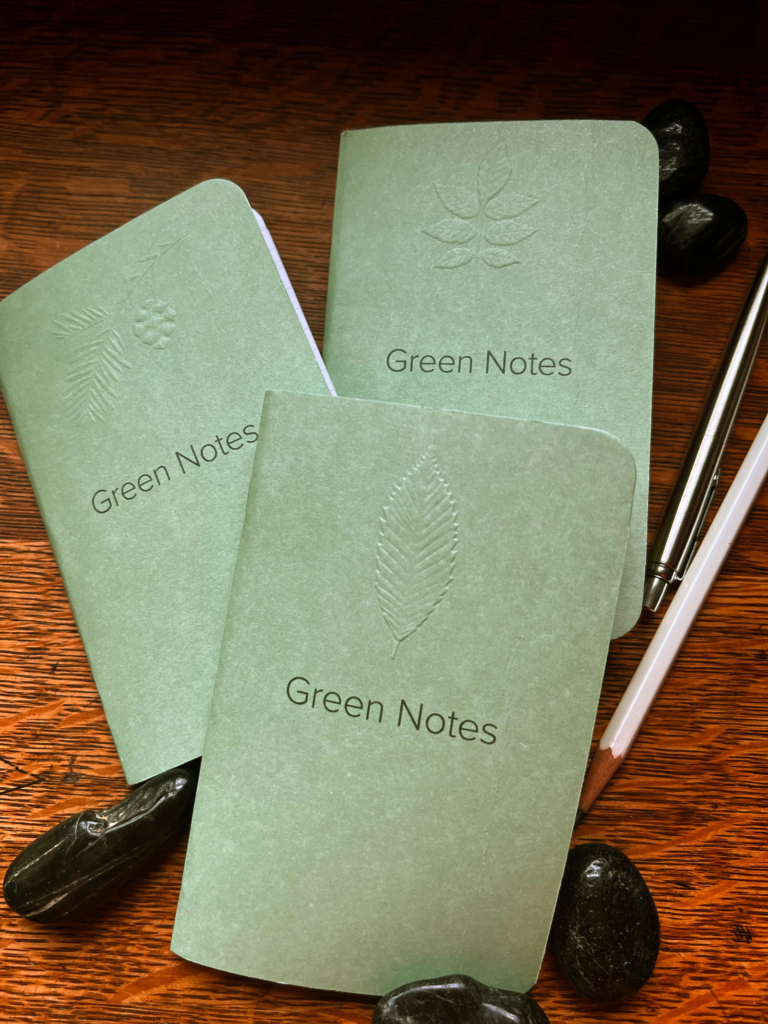 New Leaf Paper | United States
Price: $12.95 USD, $17.59 CAD
New Leaf's Green Notes pocket-sized memo books are made in the United States, printed with vegetable ink, and contain 100% recycled paper. The cover of each memo book includes an embossed leaf representing one of the following trees endangered in North America: American chestnut, ash, and giant redwood. New Leaf Paper donates 3% of proceeds from sales of the books to nonprofit organizations working to save endangered trees in North America. Additionally, New Leaf donates a tree through its partner, One Tree Planted, for each purchase.
---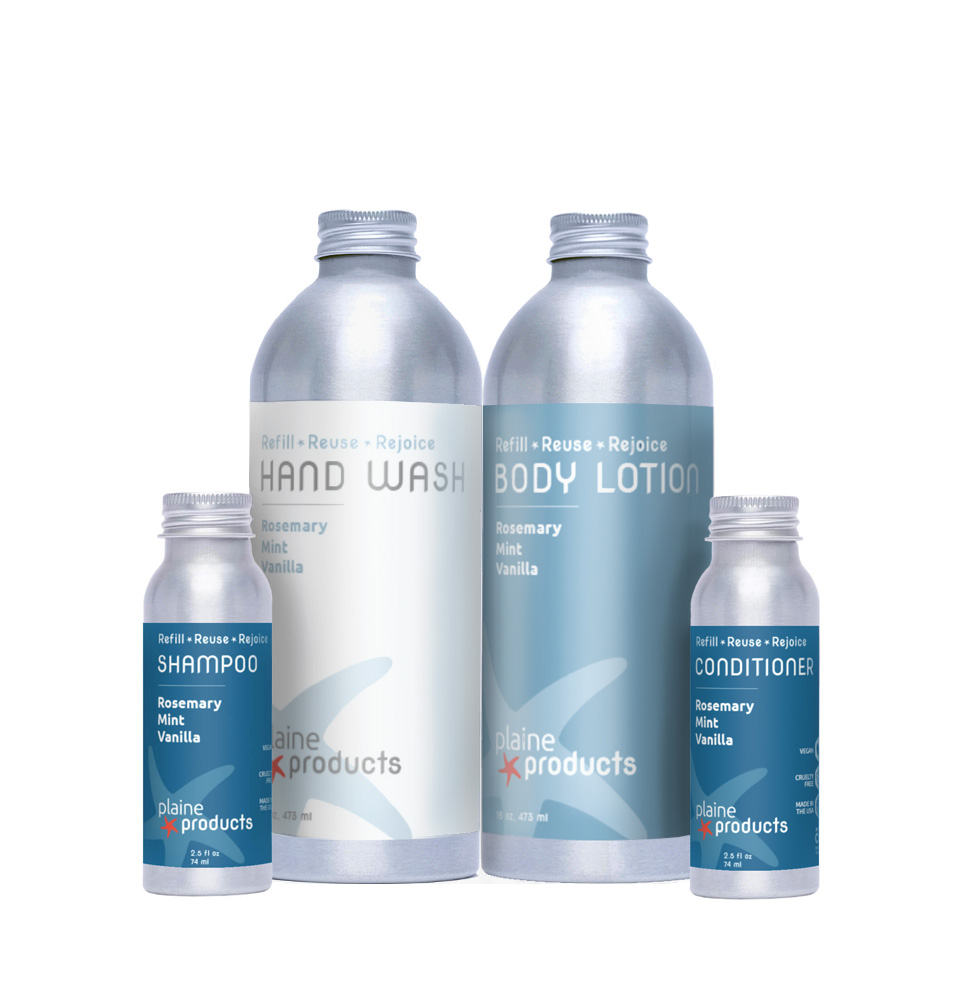 Plaine Products | United States
Women-Owned, Small Business
Price: $53 USD, $73 CAD
Plaine Products come in aluminum bottles that can be sent back and refilled as part of its mission to eliminate single-use plastic from the bathroom. All products are vegan, cruelty-free, biodegradable, color-safe and free of parabens, sulfates and toxins. This set includes 16-ounce bottles of hand wash and body lotion and TSA-approved, travel-size shampoo and conditioner bottles.​​ Choose one of three scents: rosemary mint vanilla, citrus lavender, or unscented.
---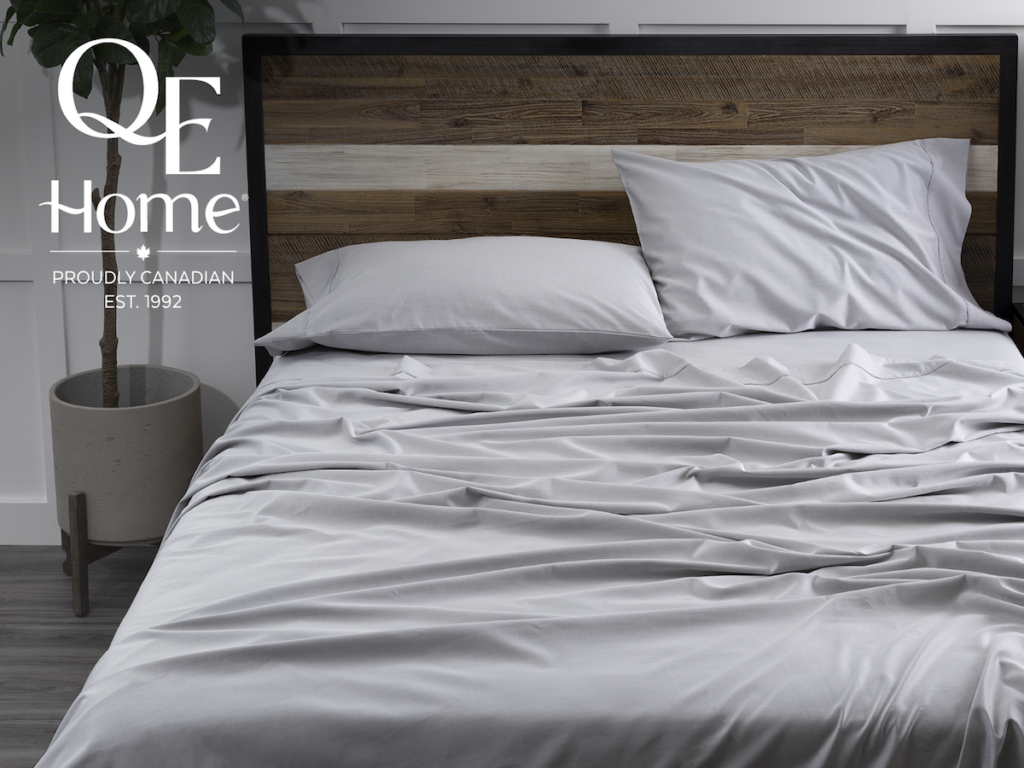 QE Home | Canada 
Women-Owned, AAPI-owned
Price: From $94.77 USD, from $129.99 CAD
QE Home's mission is to offer bedding products that promote quality sleep and enhance overall well-being. The bamboo cotton sheets are crafted through a process that involves heating sustainably cultivated bamboo to high temperatures to create a smooth, durable fabric with antibacterial, antifungal, and temperature-regulating properties. Designed for durability and comfort, the natural fiber sheets are complemented by QE Home's recycling program, supported by SuperCircle, to encourage responsible disposal at the end of their lifecycle.
---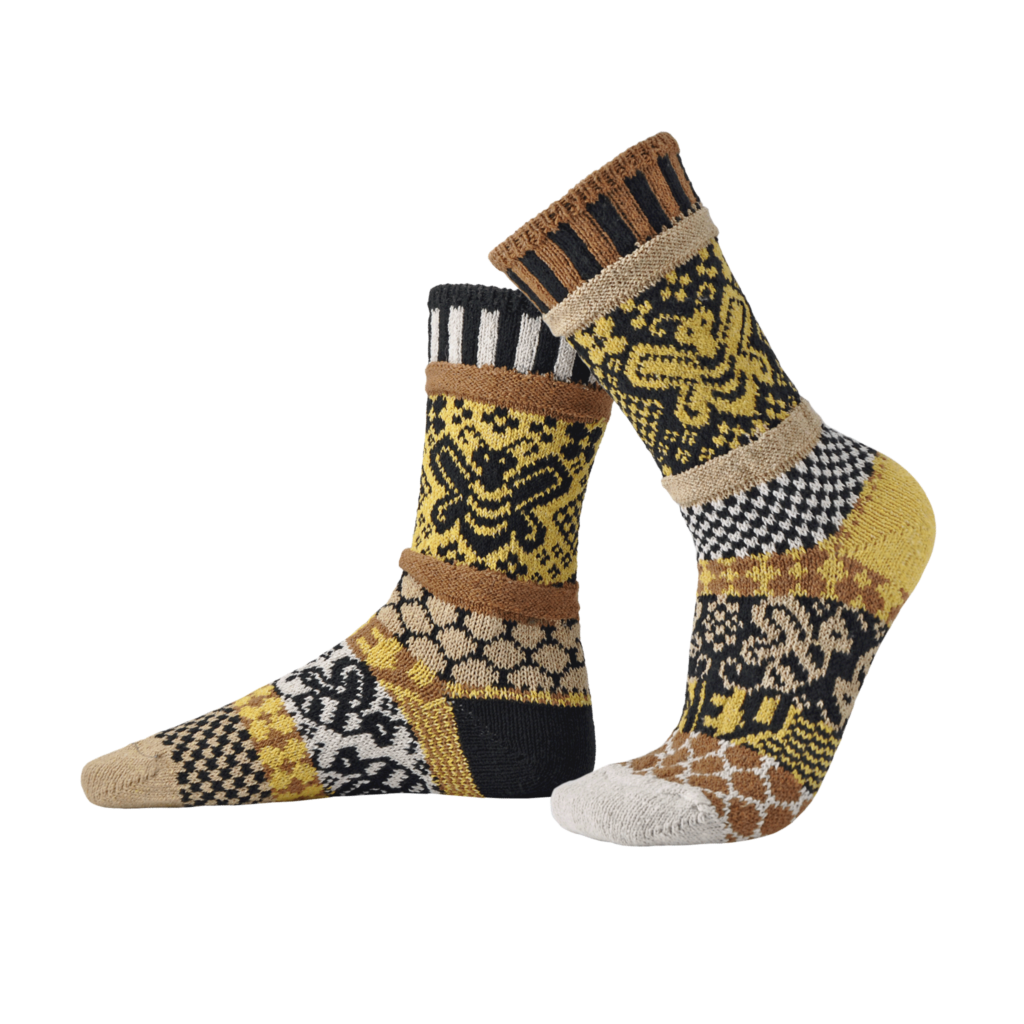 Solmate Socks | United States
Women-Owned, Small Business
Price: $22.50 USD, $29.95 CAD
Solmate's colorful, cozy, mismatched socks are made in the United States with sustainably sourced, recycled fibers. A portion of the proceeds from honey bee sock sales are donated to the Pollinator Partnership, a nonprofit organization that promotes the health of pollinators through conservation, education, and research. 
---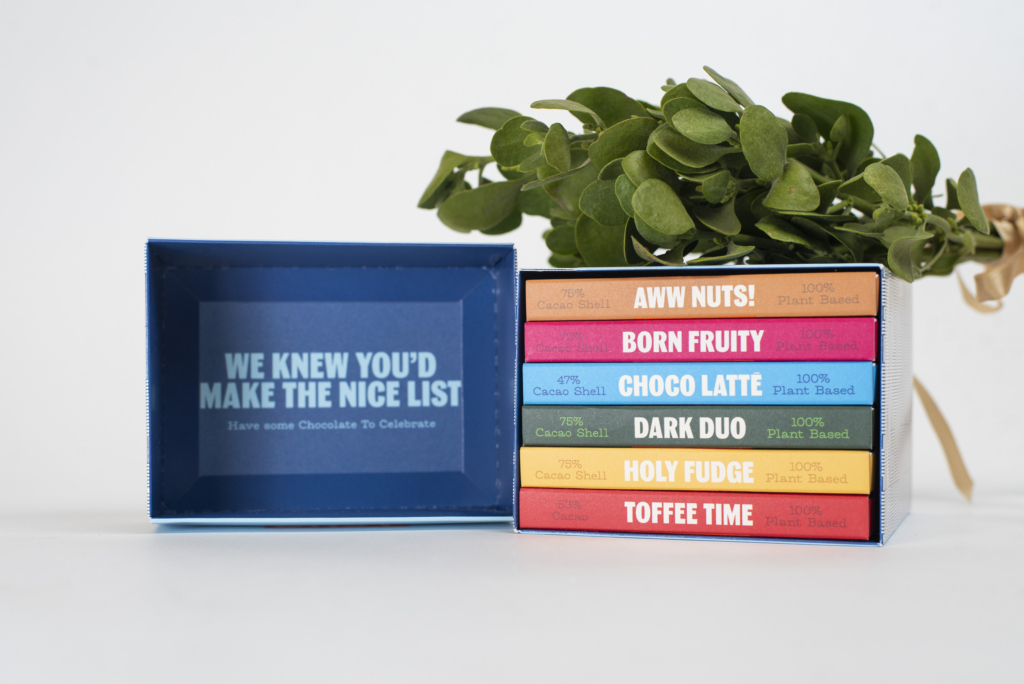 TCHO Chocolate | United States
Price: From $5.99 USD, not available in Canada 
TCHO pays attention to every detail that goes into its chocolate: How ingredients are sourced, how products are packaged, how workers at every stage are treated, and how the environment is affected. That includes using Fair Trade organic cacao and making infrastructure investments such as fermentation centers, raised drying beds, and buildings dedicated to cocoa quality research. This gift box features one bar each of fan-favorite flavors: Holy Fudge, Born Fruity, Dark Duo, Toffee Time, Choco Latté, and Aww Nuts.
---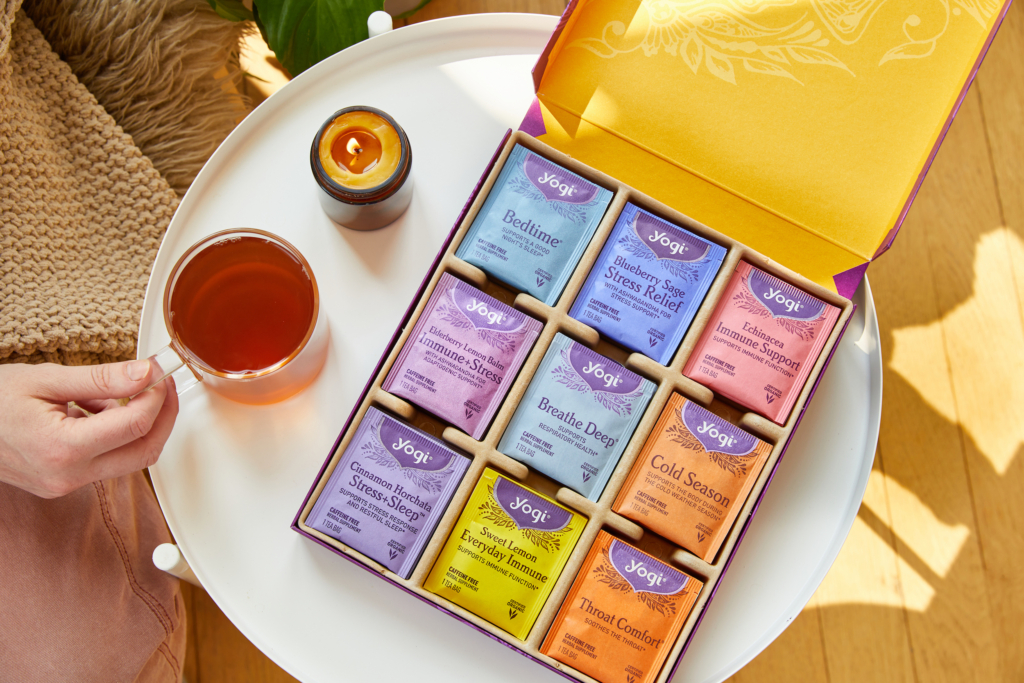 Yogi Tea | United States
Price: $31.99 USD, $43.79 CAD
From floral and soothing honey lavender stress relief tea to spicy and warming ginger tea, Yogi Tea offers flavorful ways to support body and mind. The sampler gift box includes nine flavors of wellness teas that reflect Yogi Tea's commitment to social and environmental sustainability. That includes regenerative agricultural interventions, partnerships to develop sustainable packaging, and direct aid to communities from the Yogi Foundation. 
Sign Up for our B The Change Newsletter
Read stories on the B Corp Movement and people using business as a force for good. The B The Change Newsletter is sent weekly on Fridays.