Connecting Entrepreneurs of Color with Capital for Impact
August 16, 2023
Philadelphia Impact Community Creates Funding Opportunities for Business Owners from Underrepresented Communities
Financial leaders and entrepreneurs are reshaping programs to help build a more equitable impact ecosystem and economy. Low-cost loans and other financial tools can help financial organizations connect with entrepreneurs from underrepresented communities who are growing businesses that create positive social and environmental impact. 
Members of the Philadelphia region's impact ecosystem shared tips and inspiration for financial innovation during a session at Champions Retreat 2022, a gathering of people in the Certified B Corporation community. The session, Startup and Growth Funding for Impact Businesses, featured Philadelphia area entrepreneurs and financial leaders pursuing more equitable access to capital. With more than 1.5 million residents, Philadelphia has a diverse population — about 40% Black, 40% white, 7% Asian, and 7.5% who identify as "other." But income disparities remain, with poverty levels higher among non-white residents. 
To help address those disparities and build a more robust local economy, Tanya Morris founded Mom Your Business with lessons from her experience as an entrepreneur and Black woman. The Philadelphia organization supports Black and brown female founders — a fast-growing but underfunded group — with resources and opportunities to help them become investment-ready.
"Women of color often start businesses with a need," Morris said. "The support of growing and scaling these businesses becomes even more critical to driving the economy, especially the local economy."
Morris has seen the extra steps and requirements that Black and brown female founders face when seeking funding. "If I could count the number of times that we've been offered capital … that was always attached to mentorship because they didn't think we were capable of applying and using that capital correctly, that's part of the problem," she said. "When it's always attached to something, it speaks to the fact that you don't understand culturally what it is that Black women need in order to grow."
In addition to Morris, the session featured: 
Scott Wheeler, Founding Partner of Strategy Arts, moderated the discussion.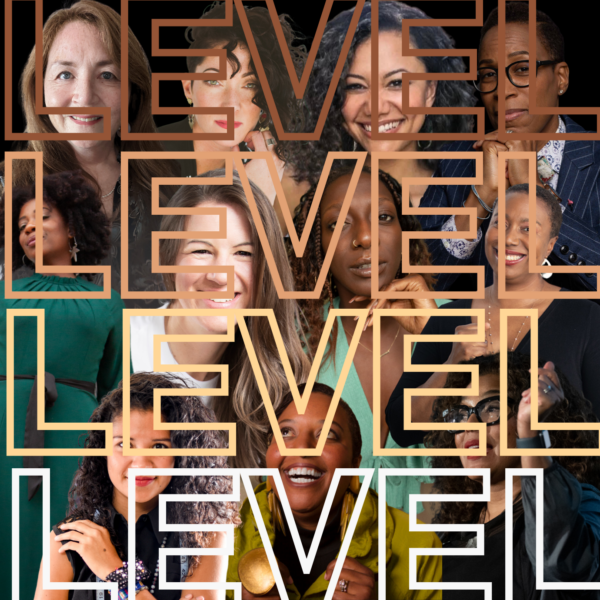 We Don't All Start from the Same Place
B Lab U.S. & Canada supports businesses facing systemic challenges to economic empowerment through our Level program by providing them with resources to: measure and improve their impact, tell their story, adopt legal stakeholder governance, and certify as a B Corp.
LEARN MORE
Learning the Importance of Finding Values-Aligned Funding Partners
At Grant BLVD, Dr. Kimberly McGlonn combines fashion with intersectional impact to create job opportunities for formerly incarcerated people. At the start, her funding options were limited. "The first people that I got to invest in my vision were people I already knew," she said. By following her business plan and delivering on her goals — "over and over and over again" — she leveraged her startup capital to scale her company.  
In starting an impact-focused business that also is now a B Corp, McGlonn knows the importance of identifying funding partners whose values align with hers. She advises other impact-minded founders to do the same. "It's incumbent upon us to do our due diligence," she said. "When we don't do that, we end up in short- or long-term marriages that are doomed to fail."
Finding funding is just one of the numerous challenges that entrepreneurs face. People of Color often face additional business barriers.
"The standard has been so unequal that it keeps money in certain hands, and it keeps money out of our hands," McGlonn said. "It's important for investors to see the wider context of what we're facing and give us the leeway to make mistakes, to learn, to grow."
Creating Impact Loans That Operate With an Economic Justice Lens
ASSETS is a Lancaster-based community development financial institution (CDFI) that supports entrepreneurs in the Philadelphia area who face challenges accessing funding. CEO Jaime Arroyo said ASSETS applies an economic justice lens to its services for entrepreneurs who are women or People of Color. The services include entrepreneur training, community lending, and impact consulting to help founders scale, grow, and improve their impact.  
To reinforce its focus on social and environmental impact, ASSETS developed an impact loan program that provides rate discounts as entrepreneurs hit established milestones around social and environmental performance. Designed for entrepreneurs seeking $10,000 to $50,000 loans, the program incorporates the B Impact Assessment, a measurement tool used for B Corp Certification. ASSETS provides an impact team that helps loan recipients develop an improvement philosophy around social and environmental performance, he said. 
"Whether you get access to capital is dependent on that and on making improvements," he said. "This was an opportunity to use capital or finance as a force for good and incentivize businesses to say, 'Yes, I'm profitable, and I care about the people and the planet as well.' … It has helped energize a lot of entrepreneurs to start thinking about their impact and being held accountable to it as well."
CDFIs like ASSETS specialize in lending to underrepresented entrepreneurs and others lacking access to financial services.
"To truly reach equitable access to capital means creating new tools," Arroyo said. "The impact loan is an opportunity to be innovative in a new way. … If we truly expect BIPOC entrepreneurs to be successful, we need to give them the tools that they need to be successful."
Impact Investing to Accelerate Equity and Avoid Extraction
Nonprofits, foundations, and other impact organizations are funding sources for Philadelphia's impact investing community. Many are members of Impact PHL, a nonprofit alliance formed to advance positive impact and economic growth.
John Moore serves as Executive Chair of Impact PHL and Philadelphia Local Network Manager for the Investors Circle, which is part of the American Sustainable Business Network. He said Investors Circle has shifted its investing philosophy over time to emphasize equity as well as social and environmental impact. By making that change, investors can step away from the extractive nature of the venture capital model and help advance more equitable funding access.
"We're all trying to figure out how can we use capital to achieve our end goals: using business as a force for good and growing those businesses as successfully as we can," Moore said. "One thing the industry has to do a better job of is [to] look at the systemic issues that are embedded in the way that capital flows."
He said that investors who shy away from stepping outside their networks may reduce the opportunities for underrepresented founders to access capital. "It's a lot about network, about being connected," Moore said. "How do we make those connections? How do we build those bridges and create those pathways?"
Building bridges between entrepreneurs and mission-driven investment is the focus of the UnTours Foundation. The foundation builds on the legacy of Hal and Norma Taussig, who were pioneers in stakeholder-focused business. Their company, UnTours, was a founding B Corp and now sends 100% of its profits to the foundation. That money is invested in mission-aligned companies — entrepreneurs fighting poverty, the climate crisis, injustice, and other systemic challenges.
Since its start in 1992, the UnTours Foundation has invested nearly $10 million through low-interest loans. That innovative funding model has helped launch and grow businesses, and has inspired other foundations to pursue mission-aligned investing.
"We only do impact-focused investments," said Co-CEO Jonathan Coleman. "There are a growing amount of impact opportunities to get investments from foundations."
Watch the Full Conversation:
Sign Up for our B The Change Newsletter
Read stories on the B Corp Movement and people using business as a force for good. The B The Change Newsletter is sent weekly on Fridays.