Level 2.0: Continuing the Conversation with Women of Color Changing the World
June 22, 2022
Author's note: My name is Shola Gbemi, and I had the privilege of working with B Lab U.S. & Canada as a Program Design Specialist for the Level program. Prior to this work, I supported leaders in government, schools, health systems, and the nonprofit sector to create opportunities for social impact in neighborhoods of color. Throughout this work, I've developed a deeper interest in entrepreneurship as a vehicle for social impact and economic mobility. 
As a Program Design Specialist, I collaborated with Andy Fyfe, Director of Equitable Growth at B Lab U.S. & Canada, to inform the design and execution of Level in 2022 and onwards into 2023. Together, we designed a Code of Conduct to promote an inclusive environment for participating businesses and consulting firms. I also interviewed founders to build a deeper brand awareness of participating businesses, to spot trends, and to better inform our storytelling efforts. Lastly, I designed a newsletter to highlight community accomplishments. 
As businesses in the United States and Canada navigate the new normal, Black, Indigenous, and People of Color women-identifying founders continue to stand out as the fastest-growing group of entrepreneurs.
Social media platforms like Instagram and Twitter are bearing witness to the gradual but undeniable rise in women of color who are launching new ventures. In 2021, 17% of Black women in the United States were in the process of starting a new business, compared to 10% and 15% of white women and white men respectively. In Canada, First Nations and Inuit-identifying women were twice as likely to run a business than their non-Indigenous women-identifying counterparts. However, disparities in funding and other critical business development resources continue to negatively impact businesses led by women of color.
A Stanford study recently found that only 1% of Black-owned businesses successfully obtained loans during their first year of operations.  Another study found that only 2% of venture capital is allocated to women. And a third study found that First Nations and Inuit founders obtained a mere 1.86% of venture capital.
Leveling the Playing Field
Level was designed by Andy Fyfe at B Lab U.S. & Canada, Cee Stanley from Certified B Corporation Green Heffa Farms, and myself. It launched as a pilot in 2021. The program challenges these disparities by testing and building additional models of engagement and support for businesses led by women who are Black, Indigenous, or other People of Color. Level was also a response to the murder of George Floyd and the call to action for business leaders to create immediate opportunities for racial equity. 
As part of the Level 2.0 cohort, B Corp consulting firms Decade, Impact Growth Partners, and Cultivating Capital will support 10 women-of-color-led businesses working to measure and manage their social and environmental impact, certify as B Corps, and embed their mission into their legal charters for the long run. We are excited to introduce the second cohort of Level participants:
Rise Consulting is an Indigenous-owned national management consultancy that advocates for economic reconciliation. To accomplish this work, founder Annie Korver applies frameworks inspired by the UN Declaration on the Rights of Indigenous Peoples (DRIP). Rise Consulting is focused on directly impacting their clients as much as they are committed to impacting communities of Indigenous peoples.
---
Hanahana Beauty is a consciously clean skin care and wellness brand working to increase accessibility, transparency, and sustainability in every aspect of what they create. Hanahana supports the upliftment of women of color by designing and making products with natural ingredients from the Katariga Women's Shea Cooperative in Ghana. Led by Abena Acheampong, Hanahana wants women to feel smooth and confident in their own skin while dismissing popular beauty standards.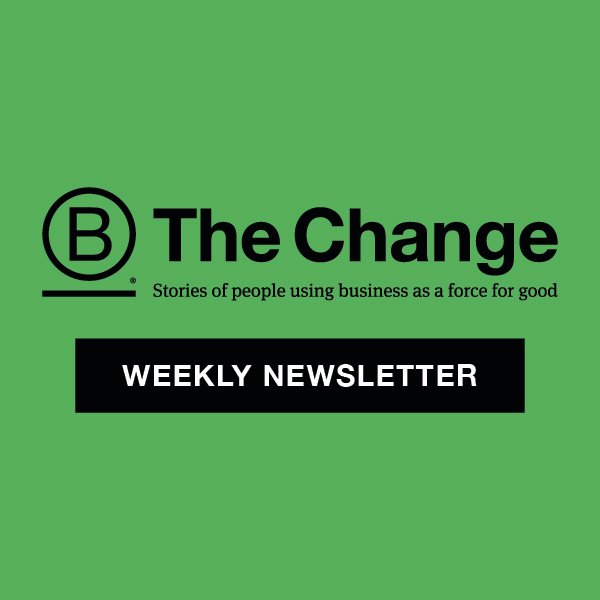 Subscribe to B The Change Weekly
Learn more about this growing movement of people using business as a force for good, and sign up to receive the B The Change Weekly newsletter for more stories like this one, delivered straight to your inbox once a week.
SUBSCRIBE
Greenwood Hayden is a Black-owned and women-led investment firm dedicated to creating a racially equitable financial ecosystem. Founder Lorna Hayden is committed to accomplishing this goal by building sustainable wealth for investors and families who identify as Black, Indigenous, or other People of Color.
---
Sachai Tea Co. manufactures tea made with leaves that are hand-picked by women-identifying farmers in India. Founded by Rebecca Denson, Sachai Tea Co. recognizes that most tea estates in India are owned and managed by boards of directors and advocates for tea farmers to establish co-operatives that will allow them to possess and manage their own farmland.
---
Native Advisory is a virtual-based consultancy that provides strategy and solutions for Native tribes in the United States working to achieve sovereignty. Founder Lacey Horn prepared for this work during her tenure as a treasurer for the Cherokee Nation, the largest federally recognized native tribe in the United States.
---
Anne Mulaire uses natural fibers to sustainably create quality pieces for women of all shapes and sizes. Founder Andreanne Dandeneau's childhood as a dancer positioned her to understand body movement and to incorporate that knowledge into fashion design. Anne Mulaire advocates for women to be authentic, and to embrace slow, sustainable fashion with open arms.  
---
WOCstar is committed to creating wealth for women by investing in women of color and inclusive companies bringing technology innovations to market. Founder Gayle Jennings leads this work with an awareness of the historical contributions of Black women in science and technology. As Black women emerge as the fastest-growing group of entrepreneurs, Jennings invites investors to amplify Black women founders. 
---
Descalza is a handcrafted clothing line made with authentic fabric from Latin America. Founder Lisbeth Carolina was inspired to create Descalza by her heritage and her childhood observation that making clothing was one of the only creative outlets without a language barrier. By working with Latin American artisans who use fair trade fabrics and authentic weaving techniques, Descalza is able to create uniquely designed pieces in a full range of sizes. 
---
The Opt-In uses an evidence-based curriculum coupled with business and communications strategies to help brands transform their organizational cultures. Founded by Aurora Archer and Kelly Croce Sorg, The Opt-In also hosts a podcast where they reflect on their experiences around race, healing, and reconciliation.
---
Blended Impact invests for social impact by working with purpose-driven organizations to create economic development opportunities in low-income communities. Founder Stacy Cumberbatch sees Blended Impact as an innovation lab that operates at the intersection of venture capital and economic development.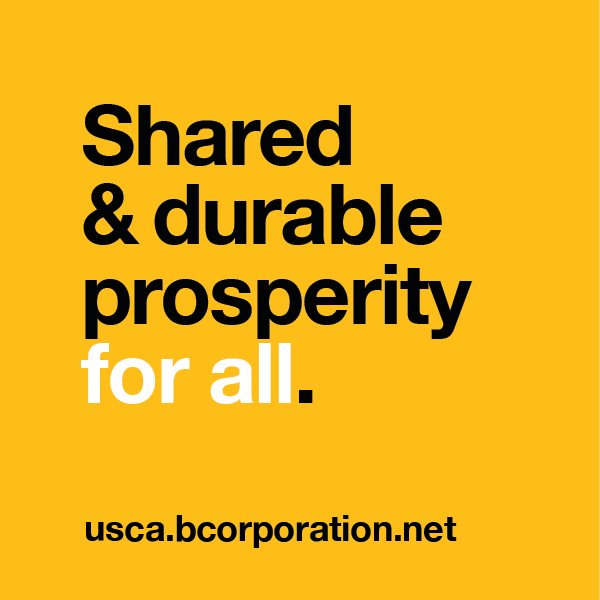 What Is Racial Equity?
True racial justice requires listening and learning to gain a deep understanding of historical harms against Indigenous, Black, Asian and Latinx communities. It means doing the work to dismantle unjust policies and practices, and building more just business models and organizations.
LEARN MORE
Conversations on How Childhood Moments Inspired Action
"I want to be a part of the new wave of ethical practices in the accounting profession." — Lacey Horn, Native Advisory
Lacey Horn's training as a certified public accountant was a minimal requirement for her work at Native Advisory. Horn's pathway to becoming a founder included work with native tribes across the country on grant writing and financial strategy for achieving true tribal sovereignty. After experiencing success at this work within the Cherokee Nation, Horn sought to replicate success in other native tribes by strengthening their internal systems.
The seeds for Horn's work were also planted during her childhood. Being raised by a mother who served as a nurse practitioner with the Cherokee Nation Health Service exposed Horn to disparities in healthcare provision. The lack of funding within the Cherokee health system directly impacted health outcomes for people in Horn's community. Healthcare providers often struggled to diagnose and treat cancer, among other illnesses. As a child, Horn was determined to find a way to help her mom and other Cherokee health practitioners by expanding access to care. 
---
"One of my strengths is that I'm able to see what others cannot see. I want to use that strength to ensure that in all spaces, everyone's voice is included." — Aurora Archer, The Opt-In
 While Aurora Archer and Kelly Lee's 10-year friendship formed a foundation for The Opt-In, the seeds for their work were planted during Archer's childhood as an Afro-Latina. Archer's mother, a Mexican immigrant, served wealthy families as a maid while Archer's father, an African American, served affluent households as a cook. Given both of her parents' jobs, Archer had access to the homes of wealthy and influential white people. Opportunities to observe social cues in these spaces helped her become adept to nuances in human behavior across cultures and economic classes.
---
"As a child, I was allowed to be a kid, but I wasn't allowed to say I was bored. That attitude kept me curious." — Lorna Hayden, Greenwood Hayden
Lorna Hayden grew up in South Central Los Angeles under the guidance of her grandparents, who adopted her as a child. She remembers her grandfather's work ethic as a hotel custodian who also found time to serve as the president and treasurer of the parent-teacher association at Hayden's school. Throughout her childhood, Hayden was encouraged to read and never to stop using her imagination.
Eventually she read about the Greenwood district of Tulsa, Oklahoma, which had been dubbed Black Wall Street for its concentration of Black wealth and intra-community commerce in the early 20th century. While Greenwood went on to be invaded and destroyed by a white mob in 1921, its history as a self-sustained hub of Black wealth laid a blueprint for Hayden. Today, her work to build sustainable wealth for People of Color is as historical as it is personal.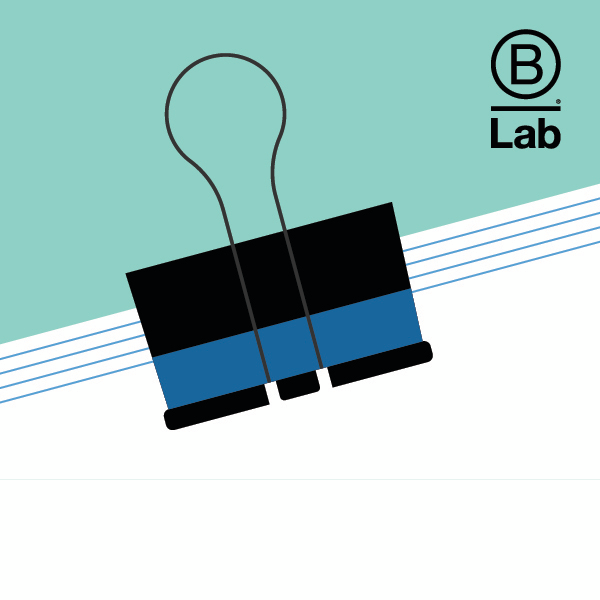 Anti-Racism Business Resource: Commit and Act
This guide from B Lab includes commitments, actions, and ideas for business leaders ready to shift toward anti-racist business practices.
DOWNLOAD
Conversations on Purpose-Driven Fashion 
"Folks tend to want to wear Descalza when they know that the spotlight will be on them." — Lizbeth Carolina Arias, Descalza
Lizbeth Arias is always thinking about intention and purpose. During an internship in Guatemala exploring Mayan traditions, she immediately felt connected to her roots through textiles. The experience fueled her interest in fundraising to build a company that would allow her to collaborate with women and Latin American artisans to design clothing. With this intention in mind, Arias knew she would need the support of her community.
During her tenure as an English as a second language (ESL) teacher, Arias departed from the usual pitch deck format to create videos that would connect with Spanish-speaking adults in New York City school classrooms. This approach positioned her to successfully solicit their feedback, recommendations, and financial investment in Descalza.
---
"Start where the customers are at; make things easily digestible for them." — Andrienne Benson, Anne Mulaire
At 15 years old, Andrienne Benson was a contemporary dancer on a team that lacked the funding to purchase high-quality costumes. After experiencing several lower quality and itchy costumes, Benson decided to make costumes for herself and her team.
Although an injury required Benson to leave dance behind, an opportunity to go to design school in Montreal provided a platform for her to continue creating dance costumes. By the time Benson enrolled, she had a full understanding of the human body and body movement. Every May, Benson returned to her community in Winnipeg for an annual festival where she would sell her pieces. While these festivals gave her local customers opportunities to give feedback, Benson would return to design school with this feedback and her dance experience in mind.
During one semester, she recalled the itchiness that accompanied polyester costumes and began to consider cotton, hemp, and other natural fibers as alternatives. During her fourth year at design school, she designed a hemp dress — an innovation that didn't receive buy-in from her teachers. However, as she continued to return to Winnipeg every May, these types of innovations were received by customers with open arms.
The Journey Is Personal
These conversations reflect an important takeaway: Sustainability is a journey, and it isn't an easy one. For some, that journey begins in childhood, while for others, it may start as a young adult. Each company leader in the Level 2.0 cohort is a living example that it is never too early or too late to think about sustainability and social impact. I was happy to have played a part in this program, and I look forward to seeing what's to come with these inspiring entrepreneurs leading the way.
— Shola Gbemi is a project manager and capacity builder who works with businesses, organizations, and government agencies to create opportunities for social impact in communities of color. Gbemi is also the author of They Were Chosen, a fiction novel exploring race, purpose, and action through the lens of two African-Americans in New York City. His writings have been featured on Blavity and 21Ninety. He has also been featured on Pix11 and CBS for his collaboration with businesses and organizations to activate physical spaces in low-income neighborhoods.  
Sign Up for our B The Change Newsletter
Read stories on the B Corp Movement and people using business as a force for good. The B The Change Newsletter is sent weekly on Fridays.