Give Something Greater: 15 Gifts for Nature Lovers
November 2, 2022
A B Corp Gift Guide for Those Who Love the Great Outdoors
For the outdoor enthusiasts, sustainability devotees, and climate conscious loved ones in your life, we've pulled together ideas from 15 Certified B Corporations that care for the planet we all depend upon. As part of B Lab U.S. & Canada's "Give Something Greater" focus for this year's B Corp Holiday Gift Guides, these companies, products, and services are selected for their commitment to climate justice and the people who create the items. B Corps are companies actively working to build a stakeholder economy, which requires businesses to create value for multiple stakeholders including workers, customers, communities, the environment, and shareholders. 
Read a bit about the 15 products below, along with a quick look to learn how these B Corps are creating value for the people, places, and other stakeholders each business affects.
---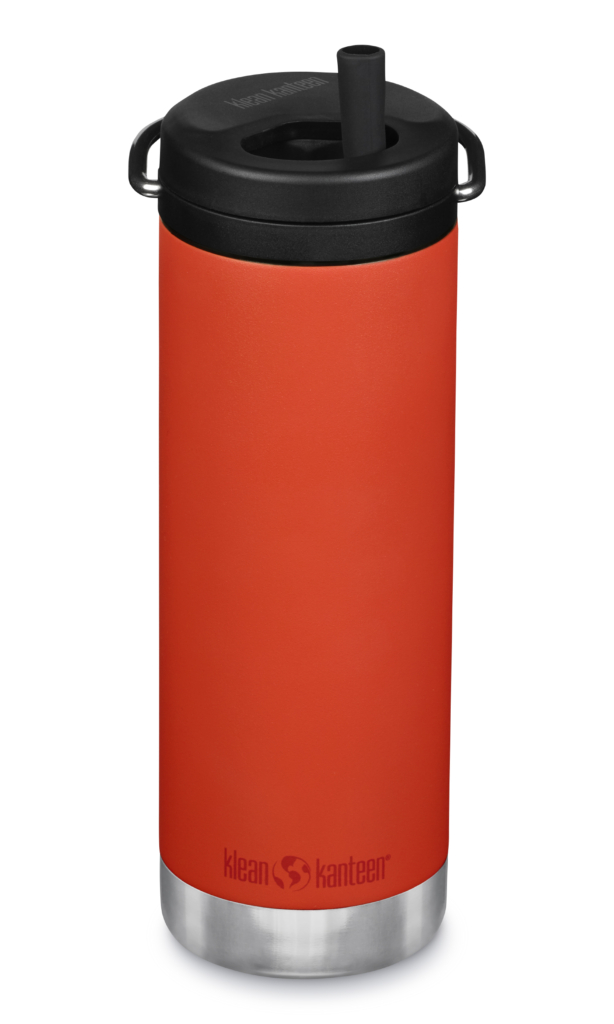 By Klean Kanteen | United States
Price: From $29.95 USD
From the backcountry to the boardroom, the vacuum-insulated TKWides keep drinks piping hot or icy cold. With a smooth, rounded lip and five interchangeable lids — all with low profiles and easy-carry swivel loops — TKWides deliver a more comfortable and versatile drinking experience. Klean Kanteen strives to be a leader in reusable drinkware, from developing the industry's first powder coat finish (Klean Coat) to be safe for the consumer and the environment to being the first to commit to using certified 90% post-consumer recycled 18/8 stainless steel in its products. Klean Kanteen is family and employee-owned, which pairs operational freedom and autonomy with a commitment to caring for its people and the environment. Klean Kanteen is a proud partner of 1% For The Planet and has been verified as carbon neutral in the production and delivery of its product by Climate Neutral.
---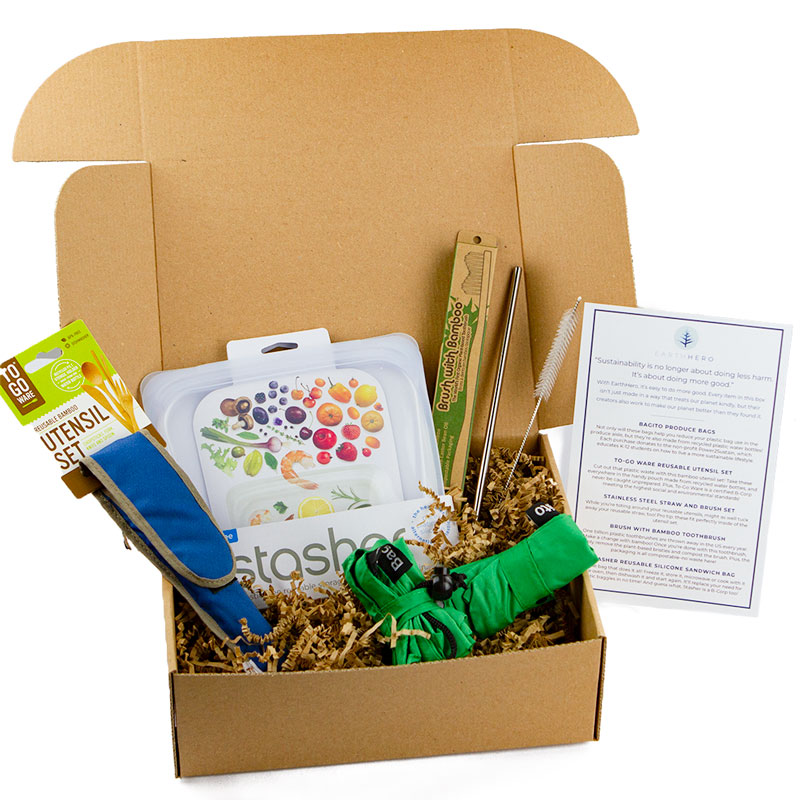 By EarthHero | United States

Price: $48.50 USD
The EarthHero Zero Waste Gift Box features products from brands with reusables that help to reduce the amount of waste sent to the landfill. This box contains a two-pack of Solid rePETe Produce Bags, Silicone Stasher Sandwich Bag, EarthHero Bamboo Utensil Set, Stainless Steel Straw and cleaning brush, and an Adult Bamboo Toothbrush. This gift box supports a multitude of companies working to promote social and environmental sustainability, including fellow B Corps To-Go Ware and Bagito. It also aims to make sustainability accessible through useful and relevant products. Share this gift to help others start or continue their journey as an eco warrior! 
---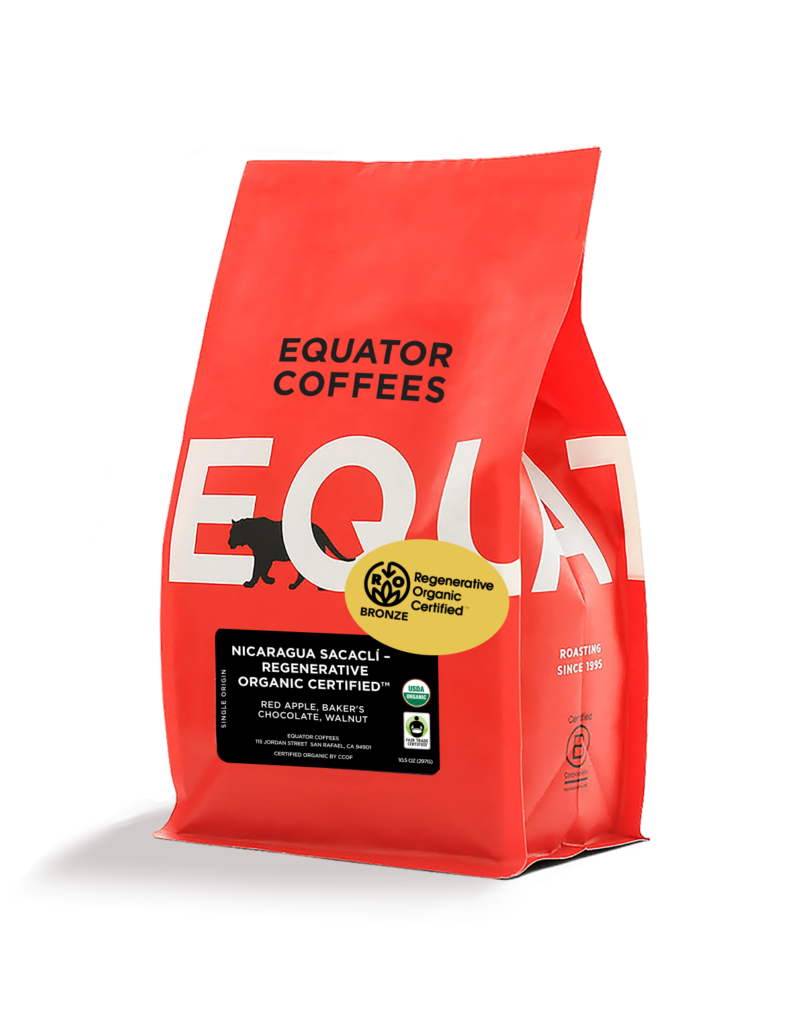 Equator Coffees | United States

Price: $18 USD
Equator Coffees partnered with Regenerative Organic Alliance and Cooperativa de Servicios Múltiples Sacaclí to develop a new sustainable coffee label: Regenerative Organic Certified (ROC). ROC farms and products meet the highest standards in the world for soil health, animal welfare, and farmworker fairness. This Sacaclí coffee's medium-light roast highlights the crop's balance of sweet and savory flavors, with hints of red apple, baker's chocolate, walnut, and mint. Equator Coffees is proud to work with Cooperativa de Servicios Múltiples Sacaclí to bring to market the first annual harvest of ROC coffee commercially available. With a 25-plus-year commitment to its partners at every link in the supply chain, Equator Coffees gained B Corp Certification in 2011. 
---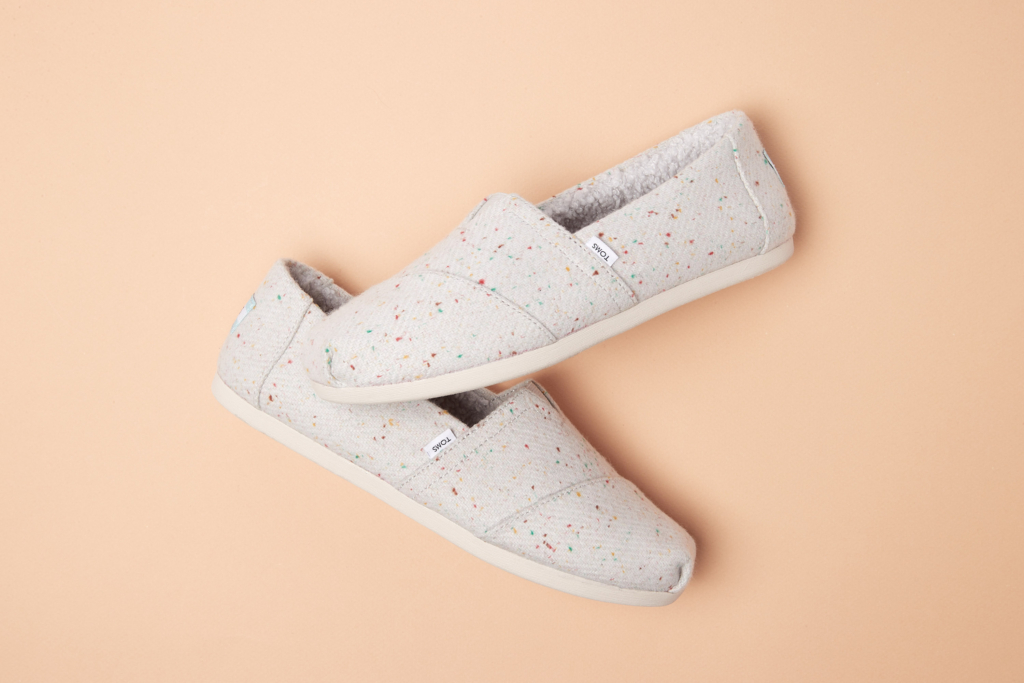 Alpargata in Natural Repreve Twill
TOMS | United States

Price: $59.95 USD
This Natural Repreve Speckled Twill Alpargata from TOMS includes a faux shearling lining, so you can gift cozy feet whether these shoes are worn indoors or out. The Repreve recycled speckled twill upper is made with post-consumer plastic bottles. This shoe is part of the TOMS earthwise collection, which is designed with the planet in mind. Earthwise products have at least one main component that meets a minimum percentage of sustainable materials. Proceeds from TOMS purchases help fund access to mental health resources for millions of people who need them. 
---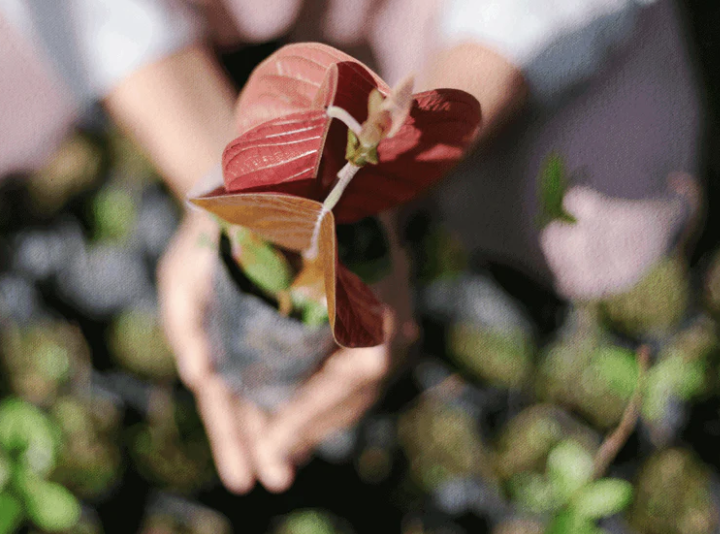 Ecosia | Germany

Price: From $3 USD
Gift a tree to a loved one through Ecosia's tree store and support causes ranging from climate action to wildfire protection to urban tree equity. The trees will be planted throughout the 60-plus projects that Ecosia supports in more than 30 countries around the world. Ecosia is a green search engine that reinvests 100% of its profits in reforestation and climate action, planting more than 160 million trees around the world. Ecosia plants where trees are most urgently needed, and its tree-planting experts seek local partners who support the project and grow the trees in these areas. Ecosia continues to work with these partners, using satellite tech and field visits, to ensure the trees survive. 
---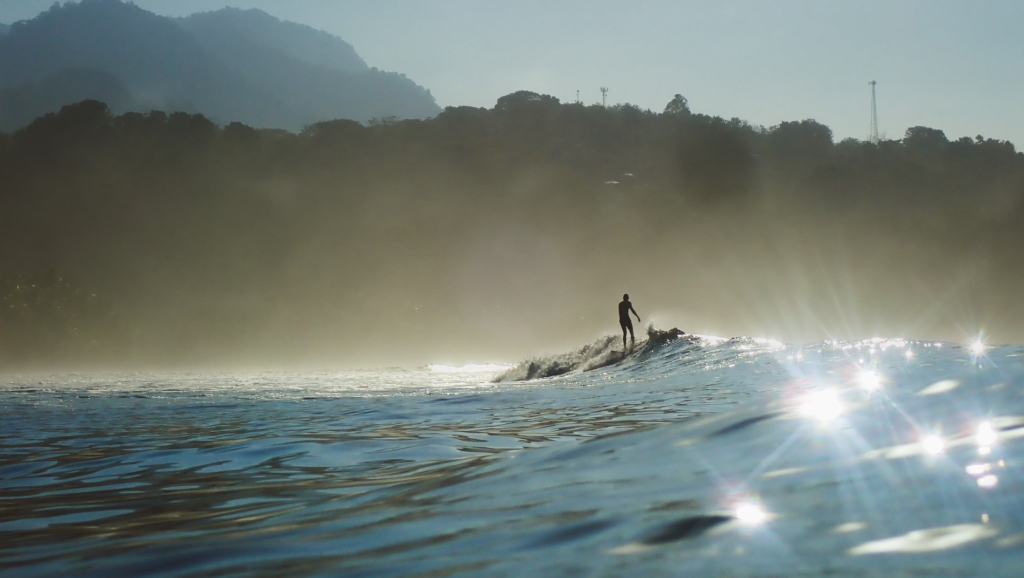 By Bodhi Surf + Yoga | United States

Price: $1,995 USD
Bodhi Surf + Yoga vacations are all about facilitating learning. The surf lessons and yoga classes are designed with education in mind, featuring teaching methodology that goes deeper than the physical activities themselves, covering their respective histories, philosophies, and ways of life. Community connection is built into the Bodhi Surf + Yoga experience with a community walking tour on the first full day in Bahia Ballena that highlights the community's history and culture, as well as Costa Rica's flora and fauna.
---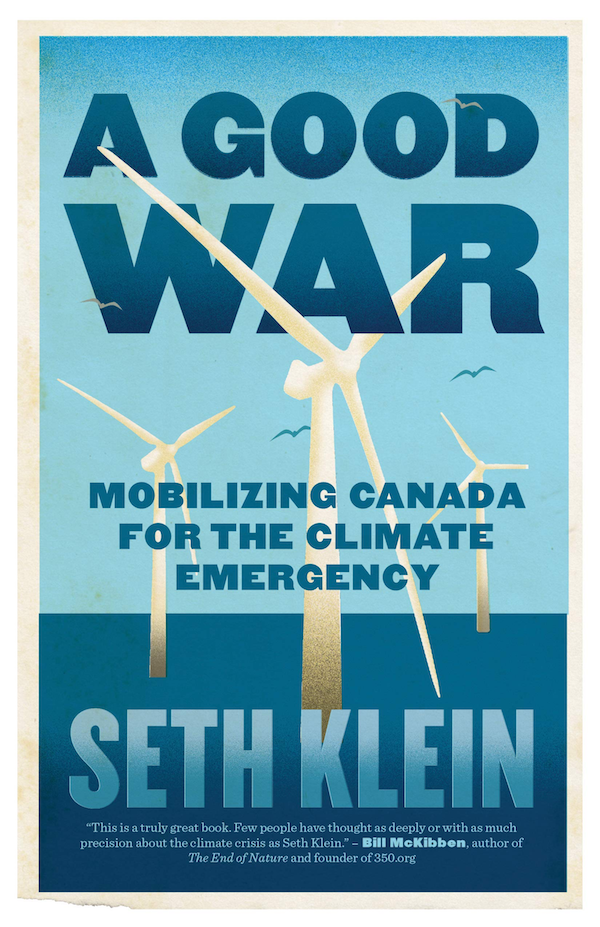 ECW Press | Canada
Price: $24.95 CAD
In A Good War: Mobilizing Canada for the Climate Emergency, policy analyst Seth Klein uses the Canadian response to World War II as a vital precedent, offering a detailed plan that could slash greenhouse gas emissions and create a more just, equitable society. This ambitious but achievable plan for climate justice centers Indigenous rights, protects workers, and offers a sustainable future for all. B Corp ECW Press publishes a list of environmental titles and works to make its business as sustainable as possible. All books are printed on paper certified by the Forest Stewardship Council, and the majority of books are printed on 100% post-consumer waste paper. ECW Press prints conservatively, reprinting as needed, to reduce the likelihood inventory will need to be destroyed. Its office has been powered by renewable Bullfrog energy since 2012. Though the company tries to minimize flying, all unavoidable staff travel is offset by the Gold Standard. 
---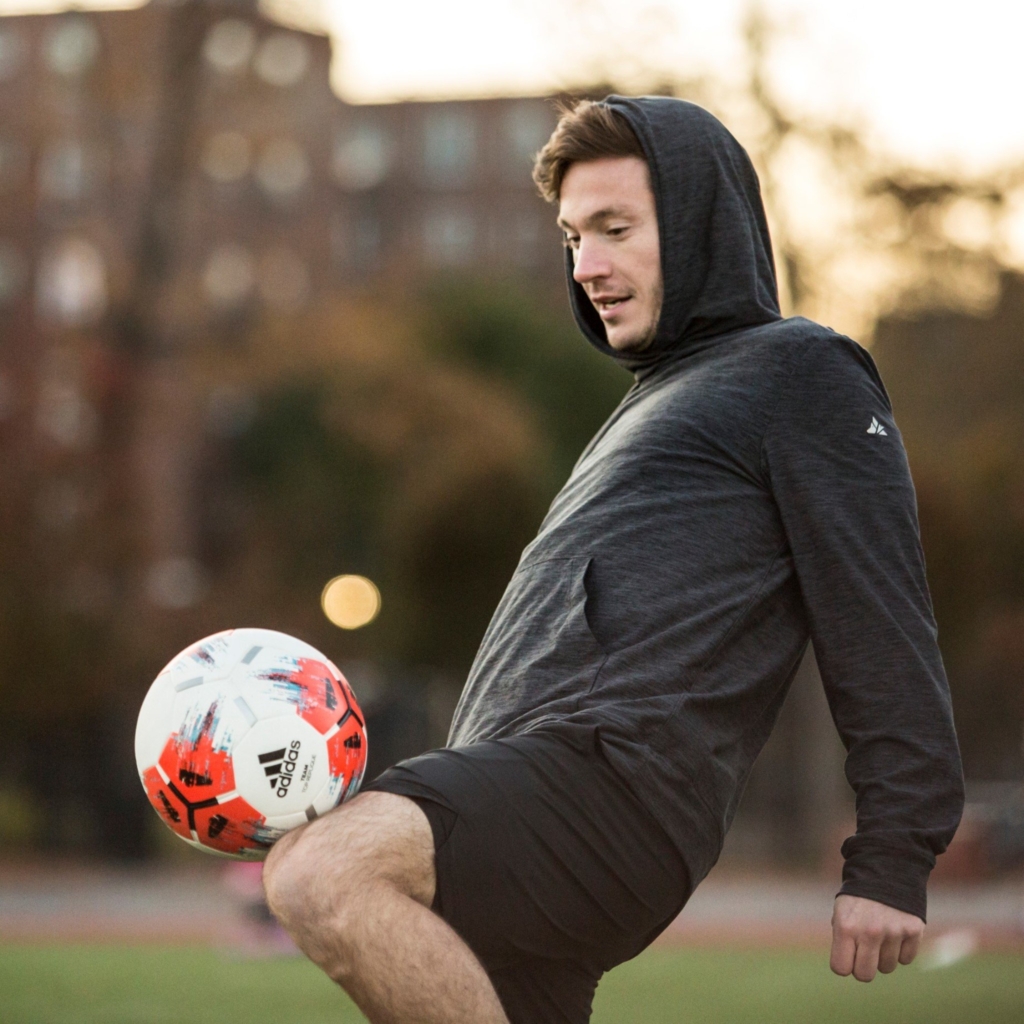 Fox and Robin | United States
Price: $88 USD
Gift the comfy, ethically produced Robin Hoodie this holiday season and 1% of your purchase will go to an environmental nonprofit handpicked by Forrest Galante, a world-renowned conservationist. Fox and Robin is the first and only activewear brand to disclose its factory workers' wages, and more than 25% of its workers around the world earn a living wage (compared to the industry norm of 2%). To ensure partner factories meet its social and environmental standards, Fox and Robin requires SA8000 or WRAP certificates and conducts in-person audits. Its packaging is plastic-free.
---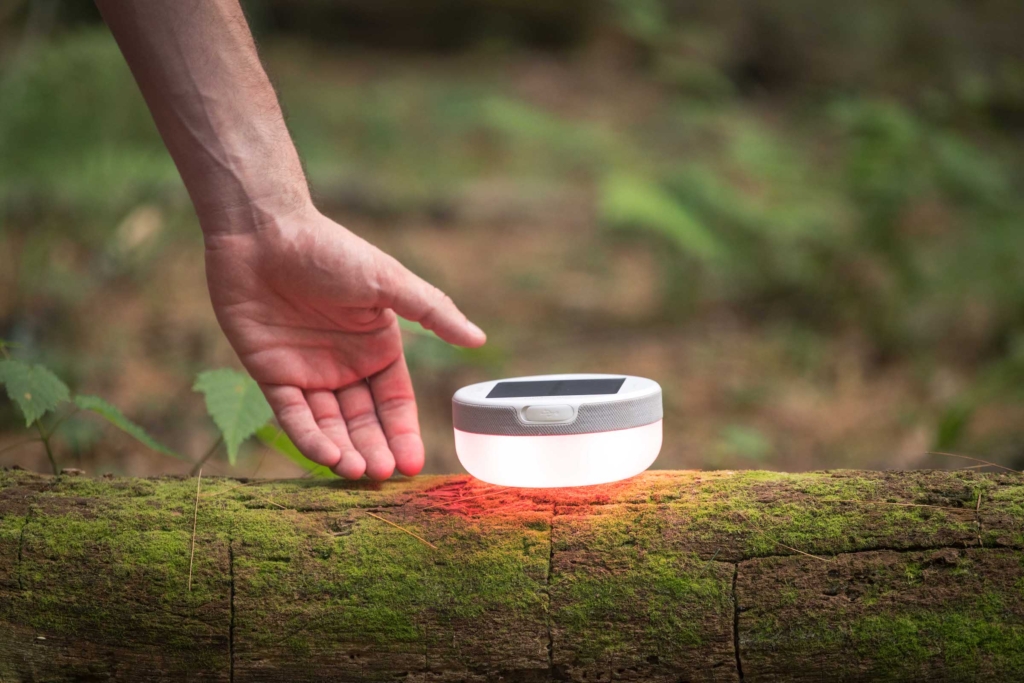 Luci Explore Solar Speaker + Light
MPOWERD | United States
Price: $74.95 USD
Lightweight, water-resistant, and solar-powered, this smart little light is your personal speaker, mobile charger, and wake-up light. While these app-enabled travel lights make great travel companions, Luci Lights truly shine in the way they change the lives of people around the world without access to electricity. Luci Lights have been distributed to people affected by hurricanes, earthquakes, and other natural disasters. They have helped people who are displaced without access to resources in humanitarian crises such as the conflict in Ukraine, those battling homelessness, and more. Luci lights provide a necessity to those who need it most. As a company, MPOWERD focuses on generating sales in the U.S. to offset pricing for emerging markets worldwide and to support impact needs for natural disasters, humanitarian crises, and more. Among other generous benefits, MPOWERD pays for its employees' health insurance, and its leadership team serves on boards and committees focused on creating policies that support a sustainable and accessible economy for all.
---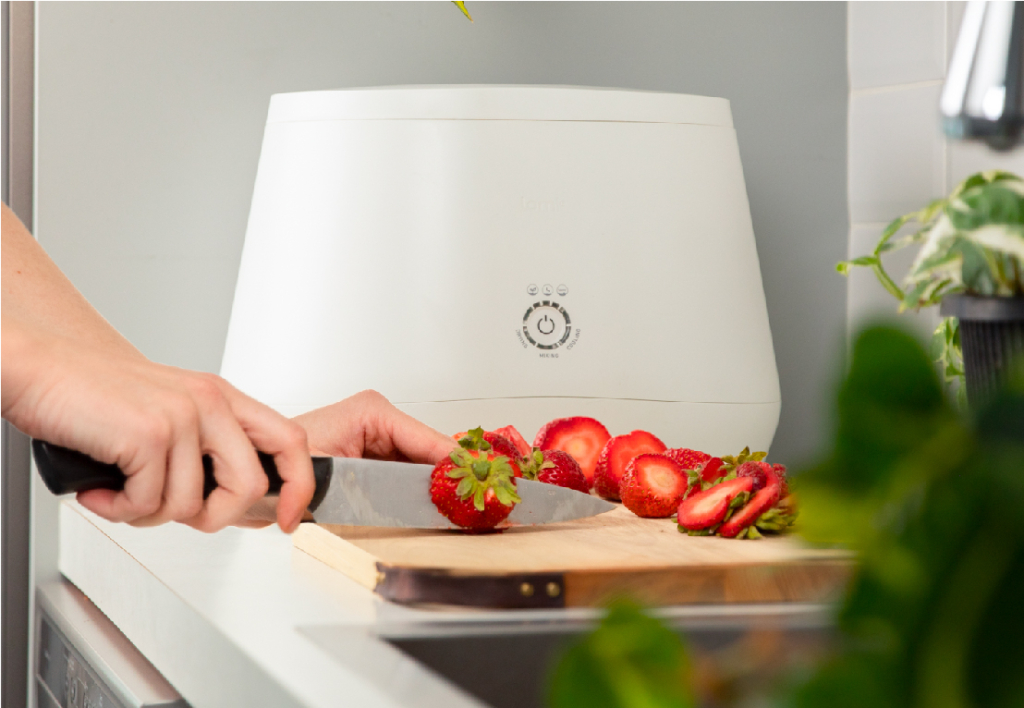 Pela | Canada

Price: $499 USD
Lomi is an innovative kitchen appliance that converts food scraps into nutrient-rich dirt in as little as four hours. Lomi solves consumer needs for clean living by reducing waste and creating healthy soils to support regenerative agriculture. The average person produces 1 pound of food scraps per day, the majority of which end up in landfills where they degrade and emit methane. Lomi reduces the pressure on landfill space while lowering the emissions from food waste in landfills. Lomi also plays a part in addressing social justice issues, as most landfills are in low-income areas.
---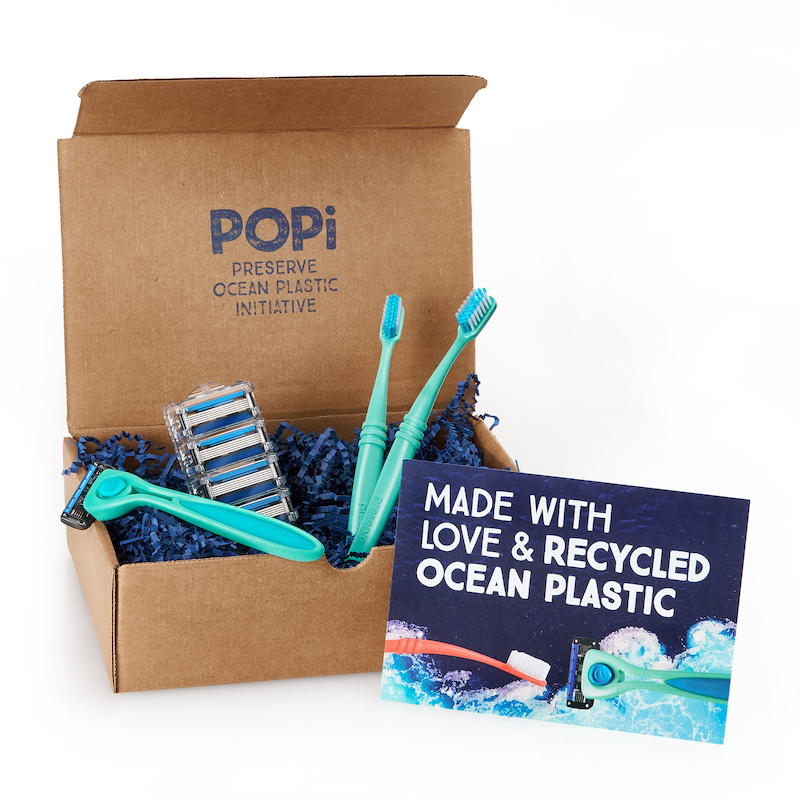 Preserve POPi Recycled Ocean Plastic Gift Set
Preserve | United States

Price: $34.99 USD
This POPi gift box provides quality, long-lasting personal care products made of recycled ocean-bound plastic. This gift set includes one POPi Shave 5 razor handle, five razor blade cartridges, and two POPi toothbrushes. POPi products reduce the flow of wayward plastic that contaminates oceans and harms marine animals. In addition to using recycled ocean plastic to create these products, Preserve donates 25% of the proceeds to nonprofits that work to clean up oceans and beaches, support marine conservation, and research plastic pollution. Preserve is also a Climate Neutral-certified company and has offset all emissions from making and delivering products in the past year. Preserve is working to reduce future emissions as part of its Climate Neutral Certification and its commitment to net zero by 2030.
---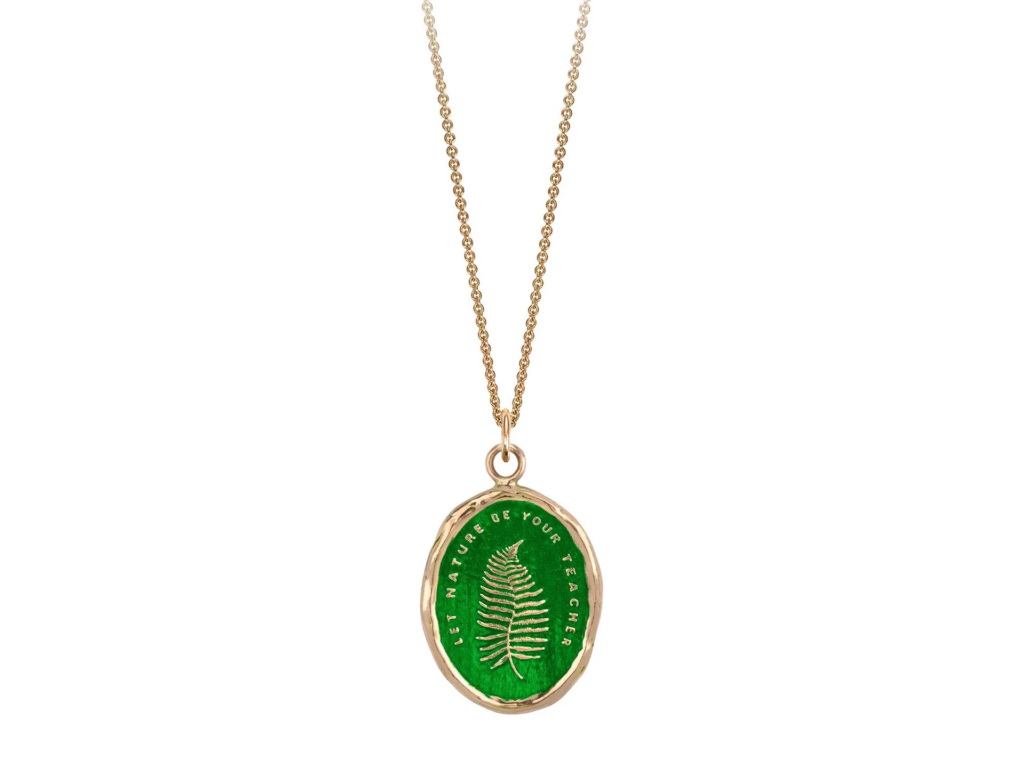 Let Nature Be Your Teacher Necklace
Pyrrha | Canada
Price: $1,085 USD
With the message "Let Nature Be Your Teacher," this talisman features a fern frond, a symbol of happiness that represents the natural world's ability to feed our souls. Pyrrha's leaders believe there is much to learn by studying nature, including its ability to teach us how to live sustainably and in unison with one another. This and other pieces in Pyrrha's True Colors 14k Gold Collection are enhanced with a durable, hypoallergenic, and colorful ceramic layer for a gem-like translucence. As a Carbon Neutral-certified B Corp, Pyrrha is committed to reducing its environmental footprint. Pyrrha also is a member of 1% for the Planet, Ethical Metalsmiths, and the Responsible Jewellery Council. 
---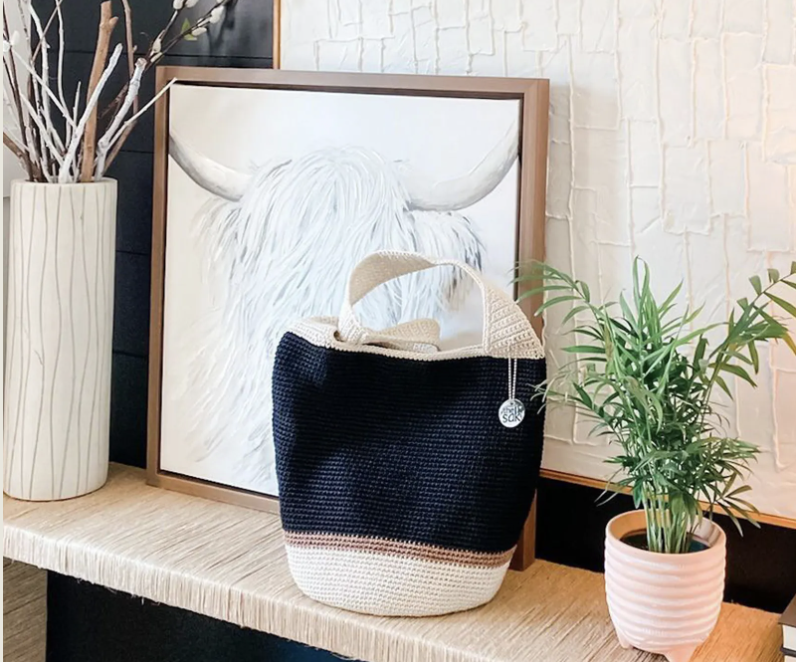 Design Your Own Handmade Crochet Bag
The Sak | United States
Price: From $119 USD
All Sak custom bags are handmade by Balinese artisans with PETA-approved, vegan-certified materials. The string used in each bag is made from ocean-bound plastics ethically recovered by Plastic Bank, an organization helping to improve the lives of those who help collect it. The Sak has made a pledge to use 100% sustainable materials by 2024 that includes reducing its environmental impact, sourcing better materials, and treating people at every point in the company's supply chain fairly and equitably.
---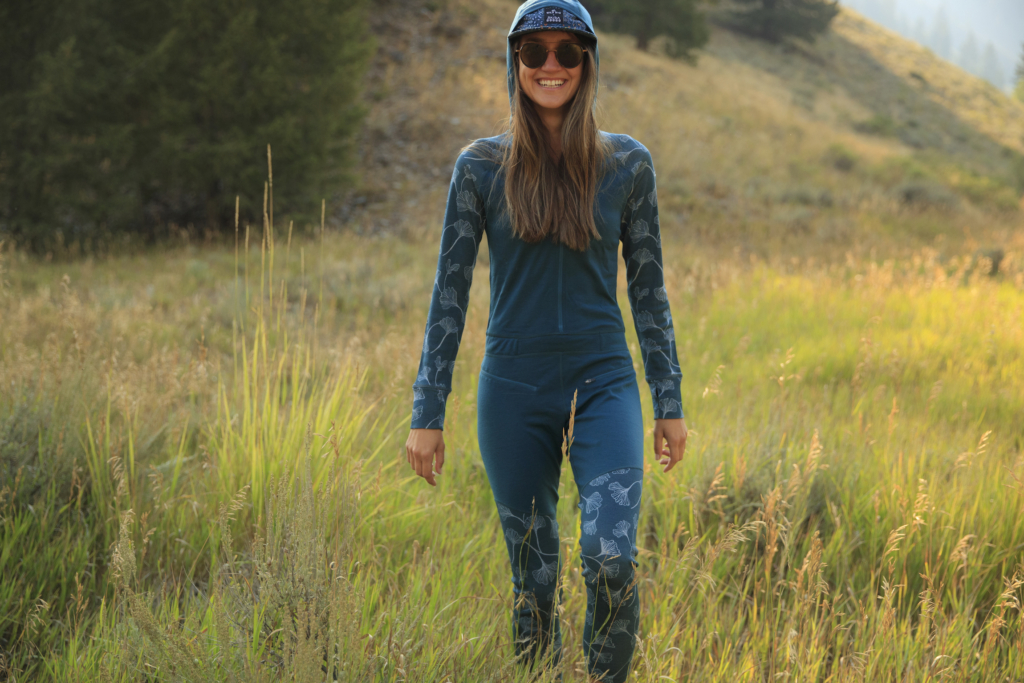 Wild Rye | United States
Price: $229 USD
Made for mountain adventurers, this cozy head-to-toe merino layer provides all-over warm and temperature regulation on and off the hill. Wild Rye is dedicated to empowering women in the outdoors and reducing its impact with its environmental practices. Wild Rye works to ensure an ethical supply chain and uses only premium materials so its clothing lasts a lifetime (and doesn't end up in landfills). 
---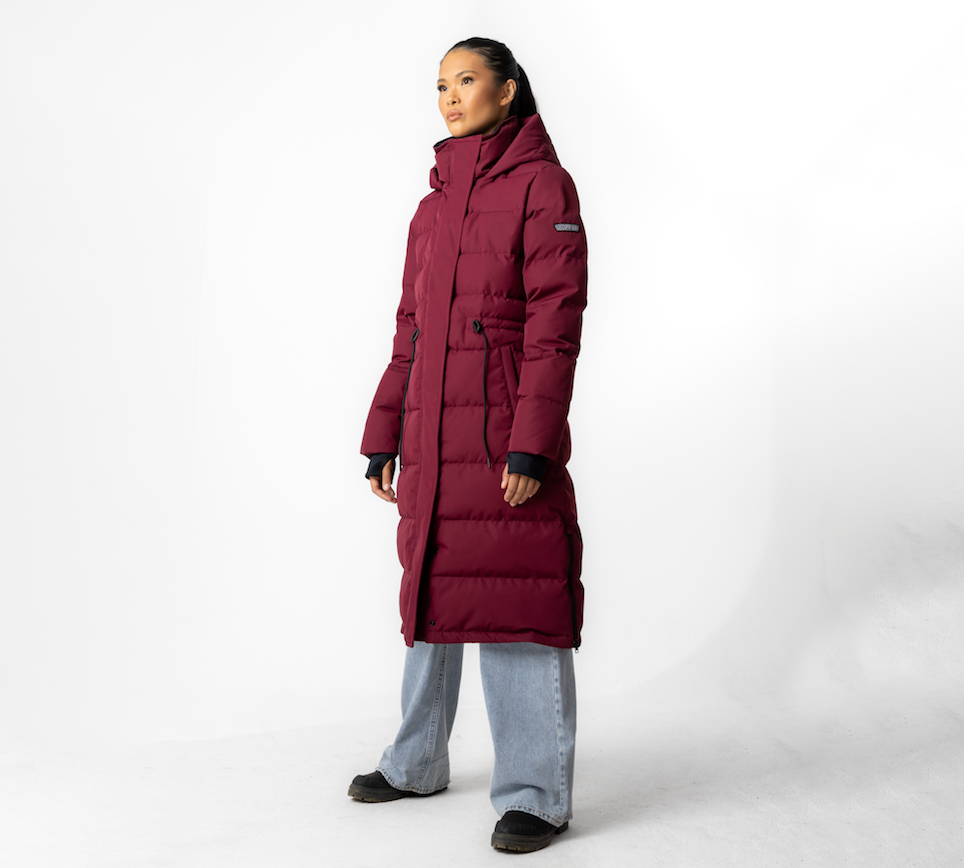 By Wuxly Movement | Canada
Price: $950 USD
Enjoy pure comfort with this parka's bio-based Sorona insulation under a waterproof, breathable polyester shell fabric. It features an adjustable waist to customize the fit and style. Similar to most of Wuxly's products, the Union Parka is made with recycled materials that are Blue Sign and/or Oeko-Tex certified. These certifications indicate that Wuxly's suppliers treat their employees with the same level of respect and fairness as Wuxly and use sustainable materials. Wuxly also ensures its packaging, paper, stickers, labels are recycled. The Union Parka is eligible for Wuxly's Trade Up Program, which offers a $100 credit toward the company's parkas in exchange for donating a used winter coat. All donated items are recirculated into the community to help people in need.
Sign Up for our B The Change Newsletter
Read stories on the B Corp Movement and people using business as a force for good. The B The Change Newsletter is sent weekly on Fridays.