Give Something Greater: 14 Gifts for a Cozy Home
November 9, 2022
A B Corp Gift Guide for At-Home Relaxation and Comfort
Treat friends and family who prefer time at home to hustle and hubbub with heart-warming items made for relaxation and comfort. The items below can level up the hygge factor at your loved ones' abodes. These gifts for a cozy home come from Certified B Corporations and are made with the planet we call home in mind too, thanks to materials and practices designed to minimize their impact on the environment.
As part of B Lab U.S. & Canada's "Give Something Greater" focus for this year's B Corp Holiday Gift Guides, these companies, products, and services are selected for their commitment to positive social and environmental impact for the people behind them. B Corps are companies actively working to build a stakeholder economy, which requires businesses to create value for multiple stakeholders including workers, customers, communities, the environment, and shareholders. The 14 items on this list will add a cozy touch to the spaces and places we call home.
---
Prosperity Candle | United States
Price: $42 USD
Show gratitude for those on your gift list and help others build better lives with this set that pairs "You're Awesome" message cards with a candle and a chocolate treat. The soy-coconut wax candle comes with a card sharing the story of the artisan who made it. Those stories are possible because of Prosperity Candle's mission to create employment opportunities for women refugees who have resettled in the United States. The company also contributes to programs around the world that provide shelter, food, medical care, and education to families forced to flee their homes. 
---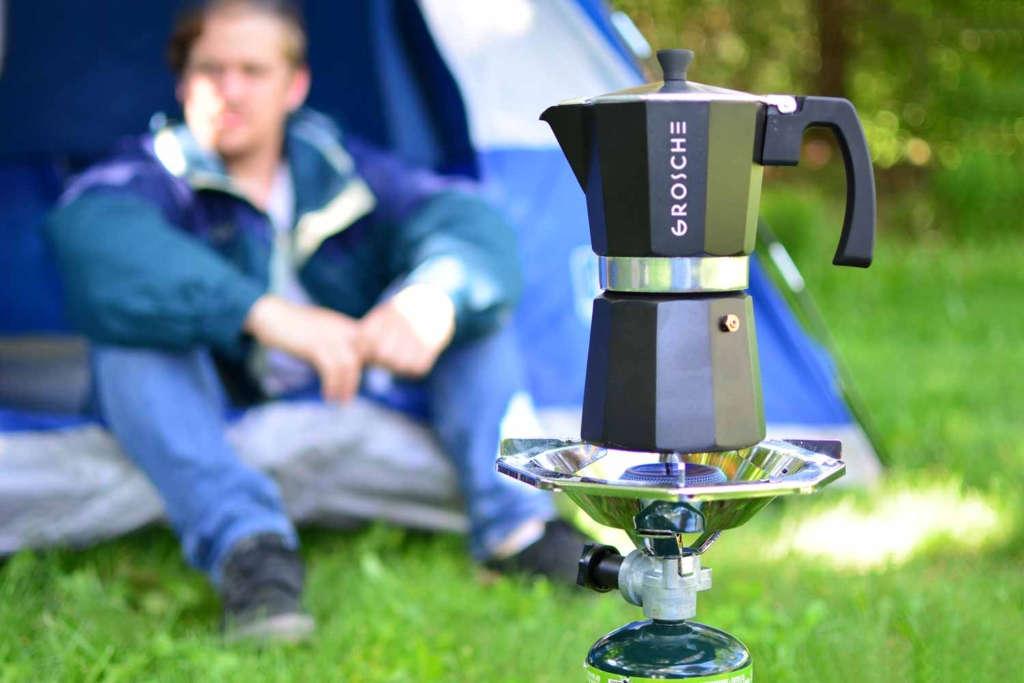 Milano Stovetop Espresso Maker
GROSCHE International | Canada

Price: $39.99 USD/$49.99 CAD
Also called a moka pot, this espresso maker is a customer favorite that will upgrade anyone's home coffee bar and make a stronger, richer brew. The low-waste solution for coffee drinkers aligns with GROSCHE's goal to create products with low or no landfill waste. The B Corp is carbon negative and has a 91% waste diversion rate at its main warehouse and office location. GROSCHE is proud to be a living wage champion both in its workplace and in its community, where it advocates for other businesses to follow its lead and pay workers a living wage.
---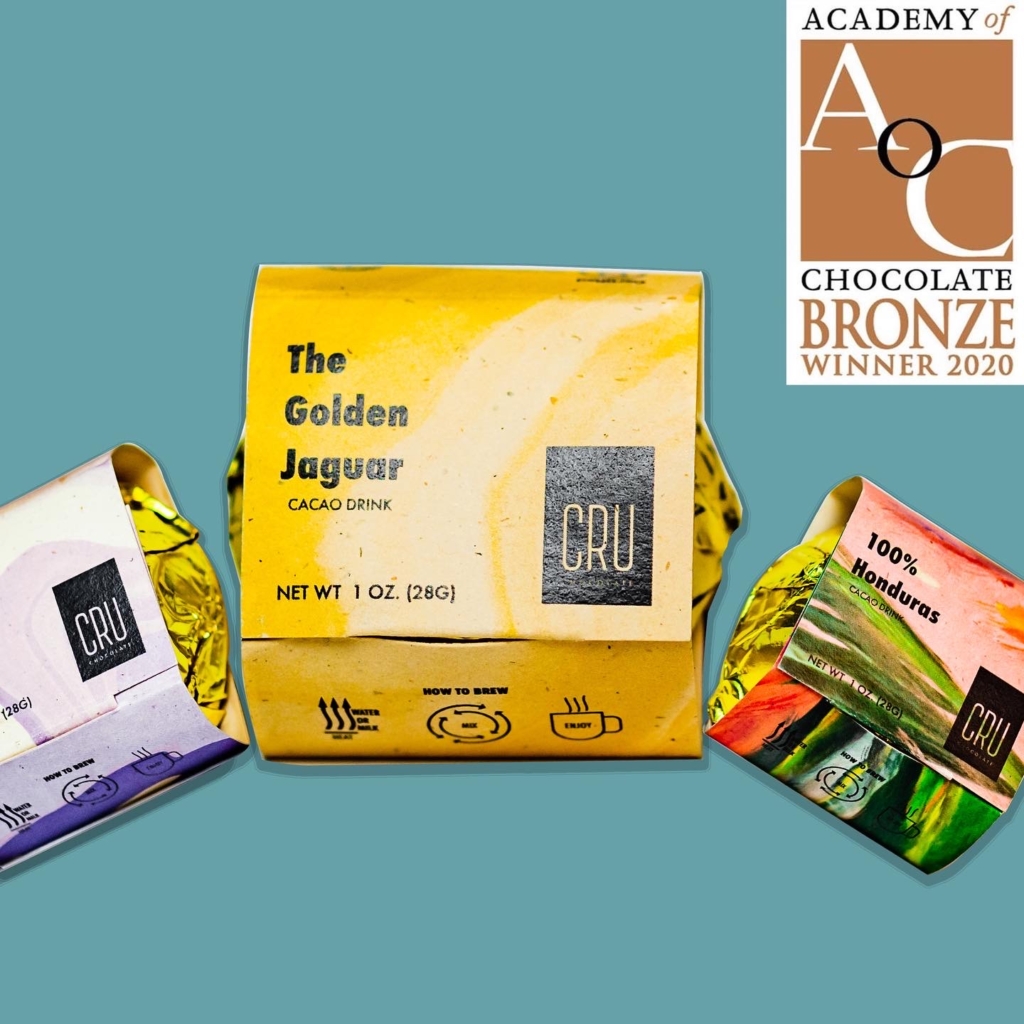 Cru Chocolate | United States



Price: $39.95 USD
Hot chocolate gets an upgrade thanks to this 12-pack of delicious chocolate in a variety of natural flavors — everything from Spiced Chai to Coconut Matcha to the Mushroom Kingdom, and more. Use the single-serve wheels to make cold or hot drinks that sweeten your day. Cru Chocolate selects products that advance its commitment to equity and justice through partnerships with Indigenous communities in Central America. Through its partnerships with cacao farmers, the B Corp helps them access education and small-scale equipment.
---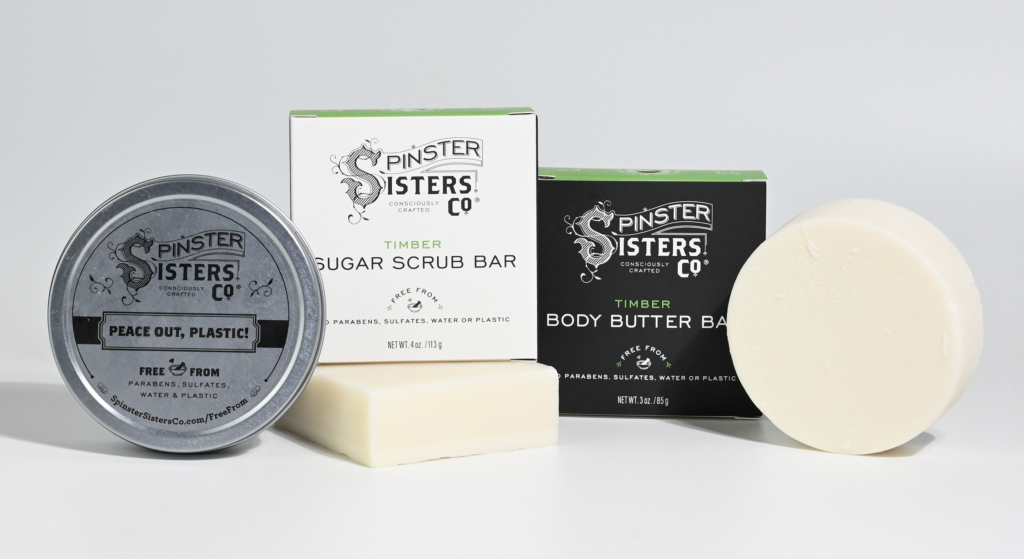 Spinster Sisters Co. | United States
Price: $25.97 USD
This bundle from Spinster Sisters nurtures the beauty of people and the planet. The B Corp offers a line of water-free, recyclable or compostable products in plastic-free packaging to help all of us choose planet over plastic. The plant-based Sugar Scrub Bar exfoliates and moisturizes, and the Body Butter Bar with fair-trade cocoa and shea butter locks in moisture. They're made to last, as these concentrated formulas provide the equivalent of at least two standard body butter bottles and three standard sugar scrub tubes or jars. 
---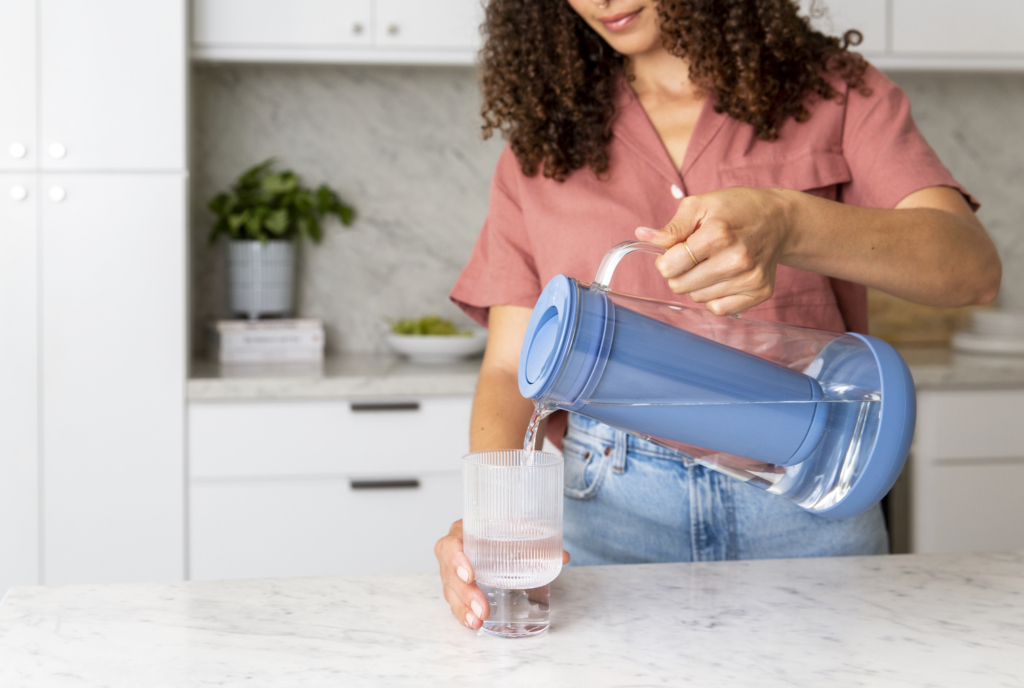 LifeStraw | United States
Price: $59.95 USD
Improve the taste of coffee, kombucha, and other homemade beverages and foods with this pitcher that filters contaminants like chlorine, pesticides, chemicals, and heavy metals. With the ability to filter more than 1,000 liters of safe water in a year, the pitcher also serves as an Earth-friendly way to avoid using single-use plastic water bottles. For every 500 products sold, LifeStraw distributes a purifier that can provide safe water to 100 school children for five years. 
---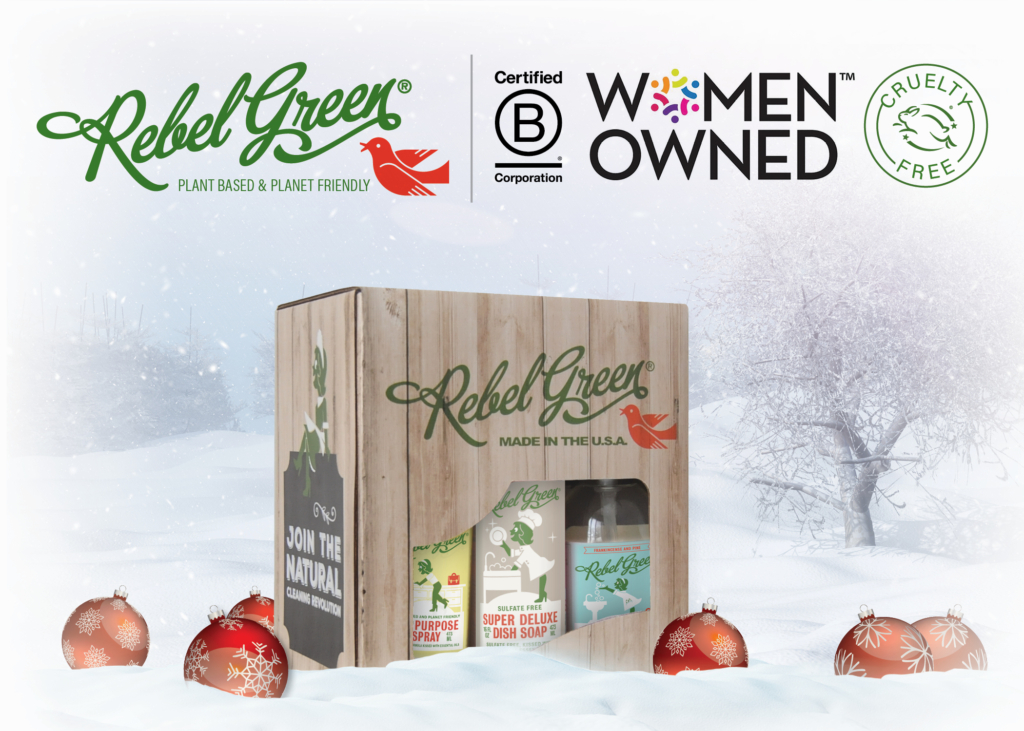 Rebel Green | United States
Price: $49.99 USD
This holiday gift set features scents of the season in Rebel Green's best-selling, USDA Certified Organic laundry detergent and plant-powered household cleaners with essential oils. All products are free from sulfates and synthetic fragrances. By featuring the women-owned logo on its labels, Rebel Green aims to lift and strengthen the role of women in the economy. Rebel Green partners with organizations like trees.org to advance work on the UN Sustainable Development Goals and offers a carbon offset option on shipping.
---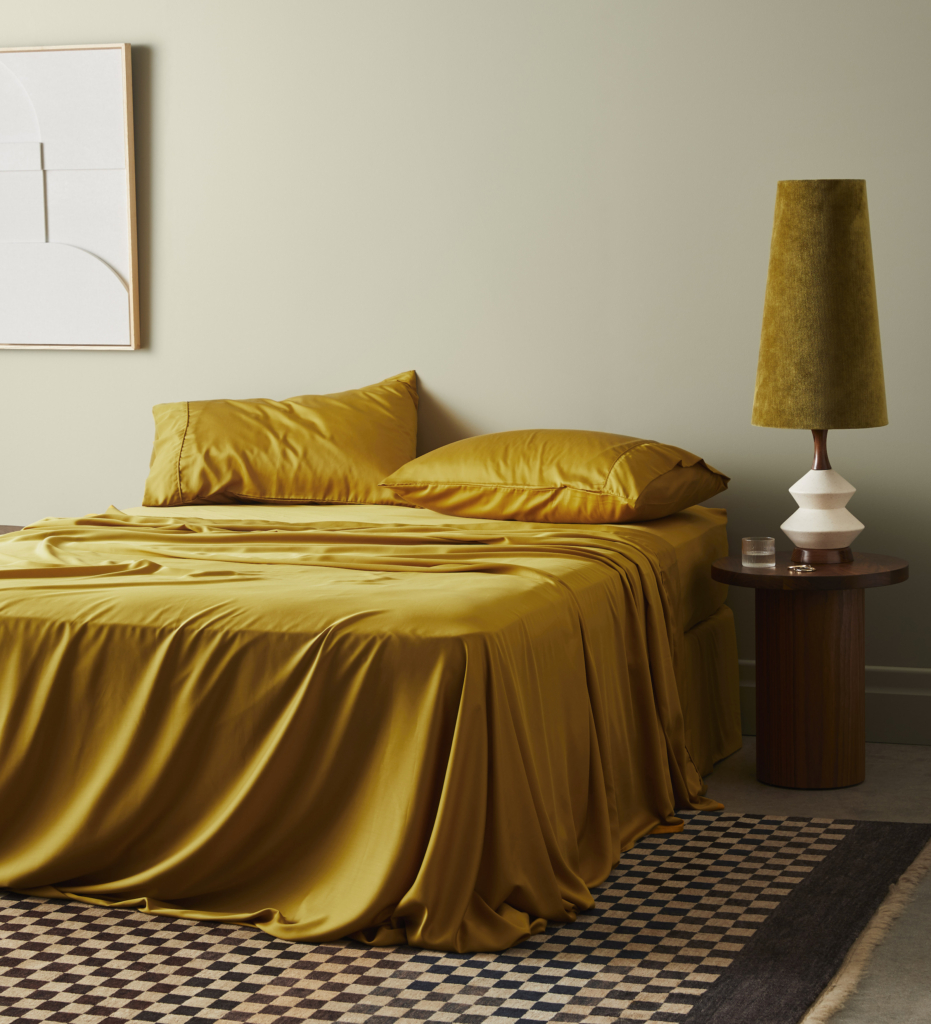 ettitude | Australia

Price: $169-$259 USD
CleanBamboo fabric in a soft sateen weave will make any sleepy homebody happy to stay in bed a bit longer. Made through a closed-loop system that requires less water, the fabric also is kind to the planet. It's part of ettitude's mission to create innovative, functional textiles that promote self-regeneration and incorporate regenerative natural resources. The B Corp also ensures the cut-and-sew factories in its supply chain meet ethical and legal standards.
---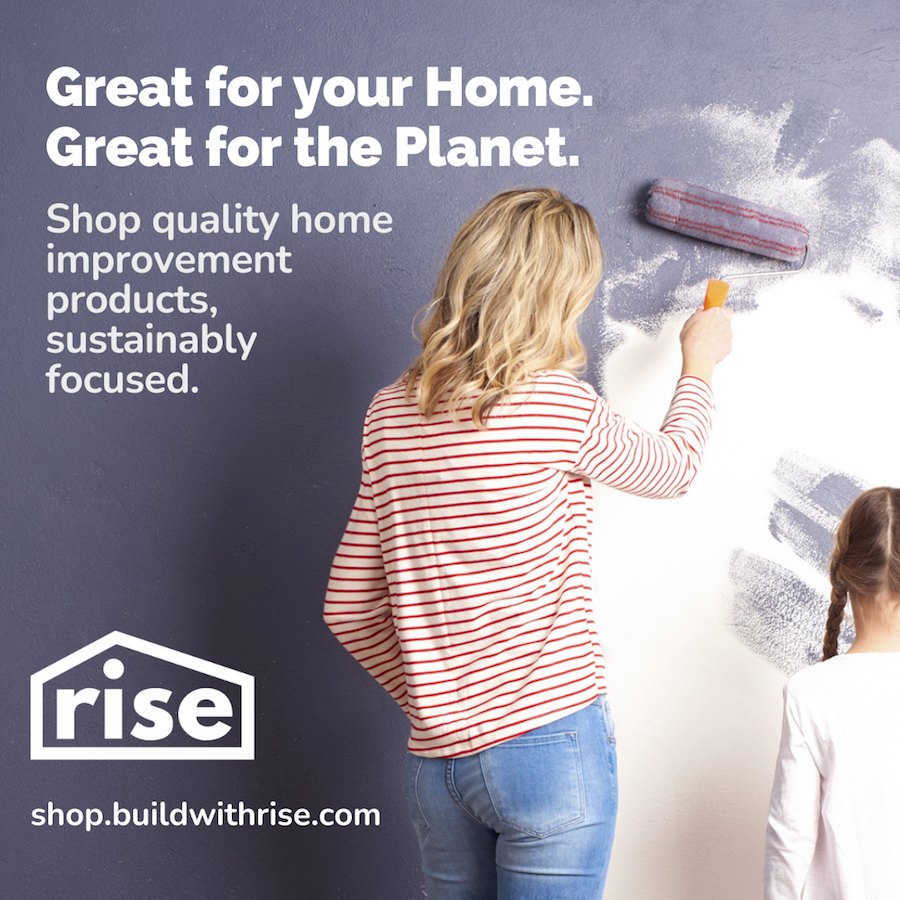 Rise | Canada
Price: From $25
Help friends and family create environmentally friendly homes with a gift card for curated, sustainable building or renovation products. As an education-first online marketplace, Rise seeks to increase the accessibility and availability of sustainable or high-performance building products. Customers can shop by various values — for health, wealth, or planet — and research options through unbiased data. With every Rise order, three trees are planted to help restore vulnerable areas. 
---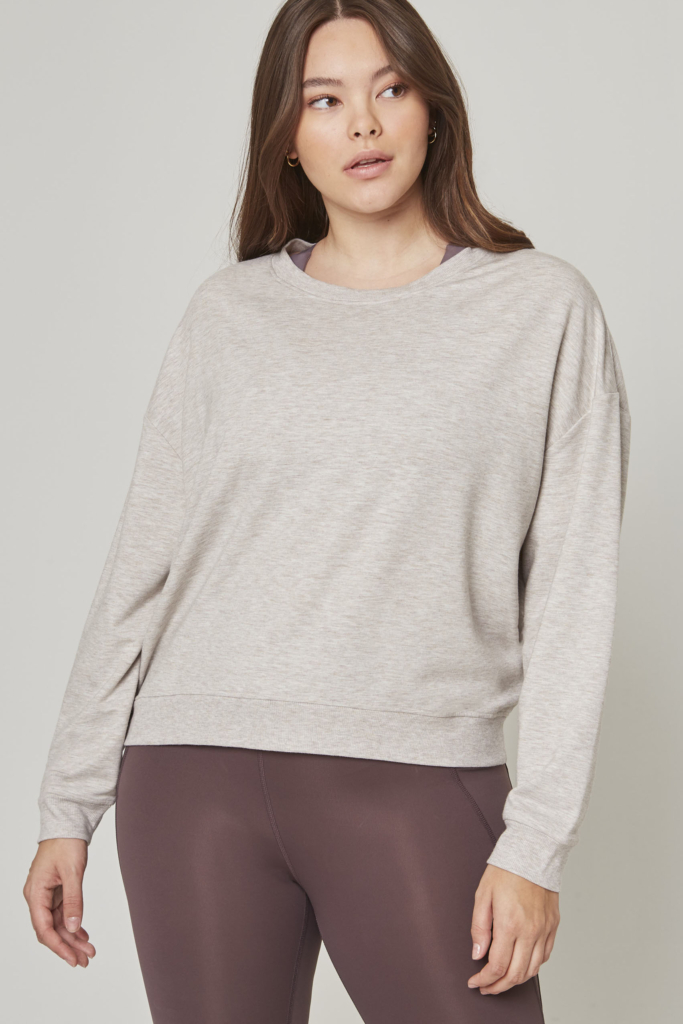 Mondetta Clothing Inc. | Canada

Price: $56 CAD
For those cozy days at home, layer on this relaxed crew neck made of lightweight and breathable TENCEL. The soft and sustainable wood-based fibers are extracted from sustainably grown wood using a unique closed-loop system that recovers and reuses all chemicals, minimizing the environmental impact of production. Mondetta Clothing has made changes throughout its supply chain — from HQ to the factory floor — to enhance and support its environmental and social impact. 
---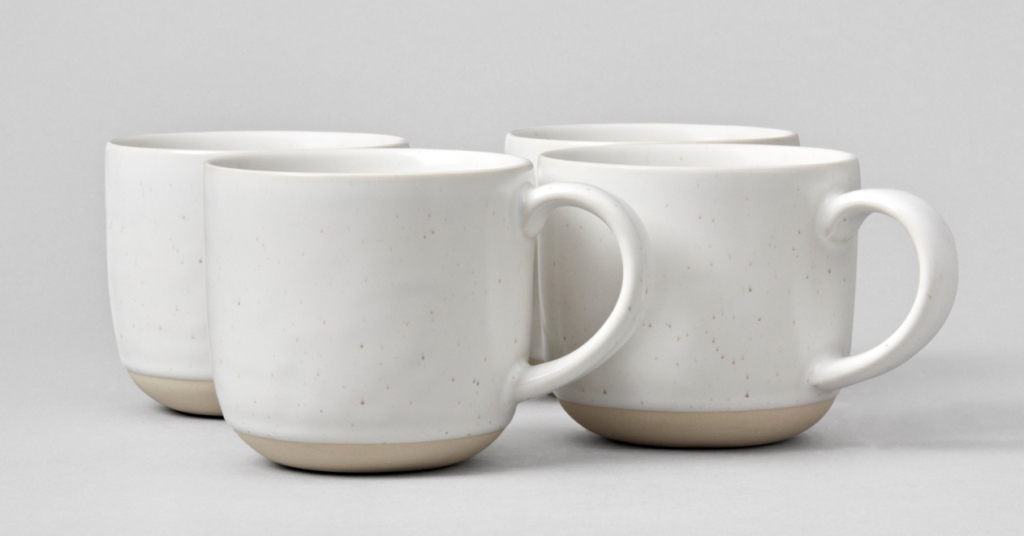 Fable | Canada
Price: $75 CAD
Find a moment of comfort with this naturally stylish set of four hand-finished mugs. They are crafted with nontoxic materials in a 100% zero-waste facility powered by solar energy. Fable's production is certified by the Sedex Members Ethical Trade Audit, which assesses standards of labor, health and safety, and environmental and business ethics. Fable curates and creates products made to last with quality materials and conscious processes that preserve the planet.
---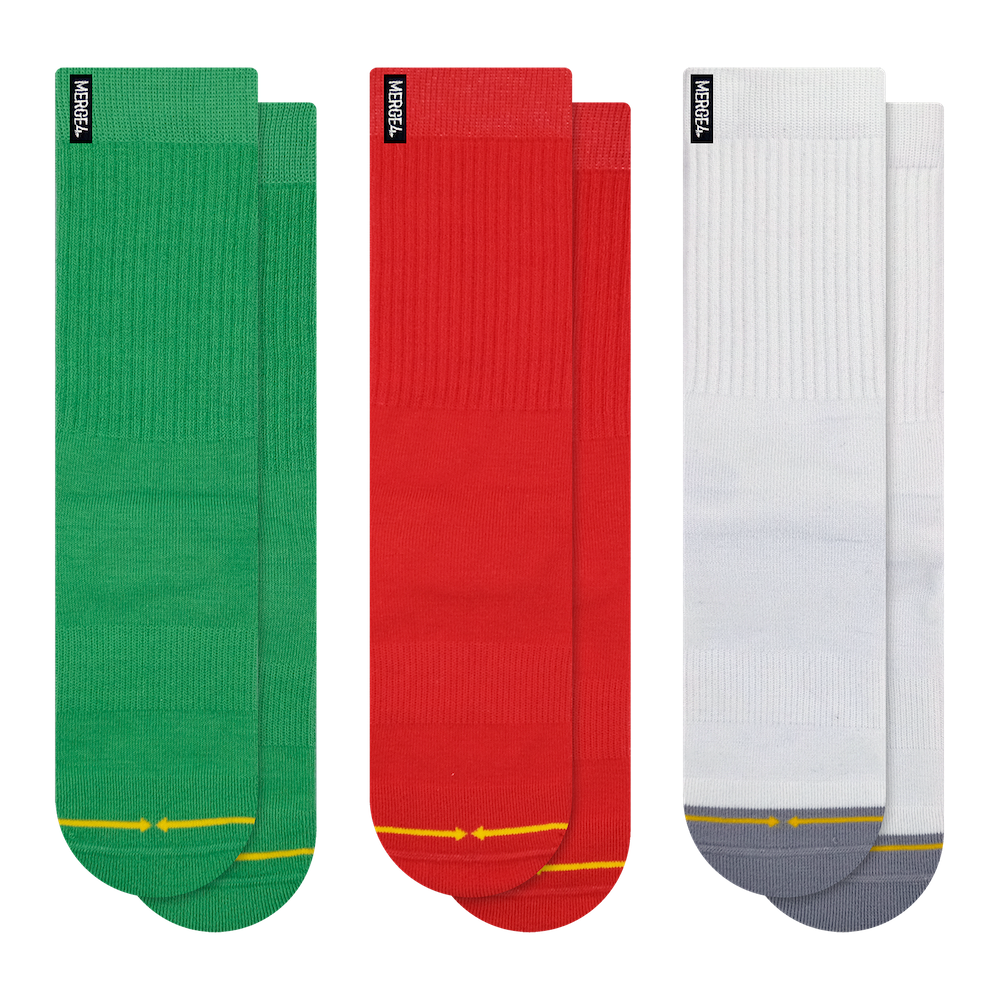 MERGE4 | United States
Price: $34 USD
This three-pack features red, white, and green holiday socks that are festive and good for the planet. Each pair is made of soft and comfy REPREVE fiber created from recycled bottles. These sustainable socks also are moisture-wicking, water-repellent, and durable. MERGE4 prioritizes ethical practices in its supply chain as a member of the Fair Labor Association. This includes annual factory audits to verify factories' adherence to standards for safety and well-being. 
---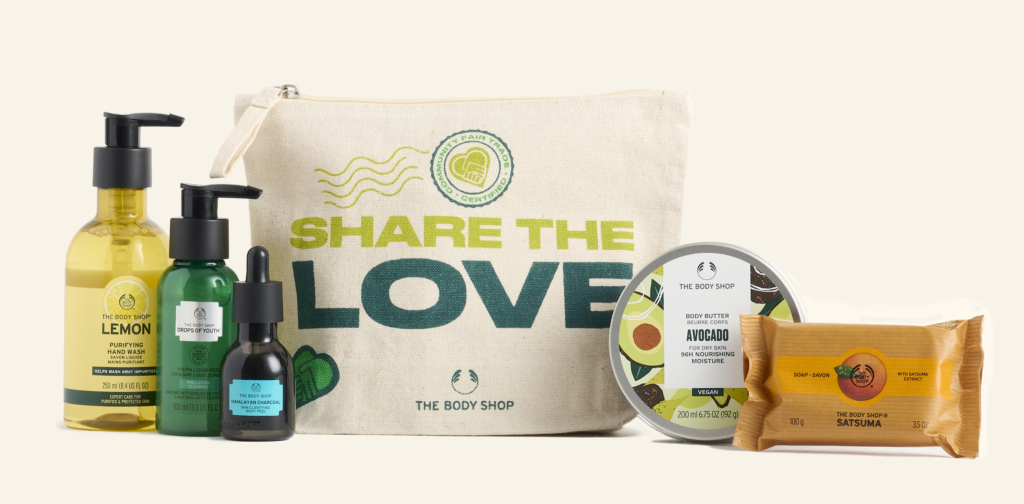 The Body Shop | United Kingdom
Price: $35 USD, $45 CAD
Find a range of ideas to share gifts for TLC with purpose — with options to shop by product price or category. This holiday season, The Body Shop is donating proceeds of sales to support young changemakers who are contributing to their communities and helping to make the world a fairer place. The Body Shop is partnering with Advocates for Youth in the United States and Apathy is Boring in Canada to fund youth activists across the country, donating $35,000 in each market. 
---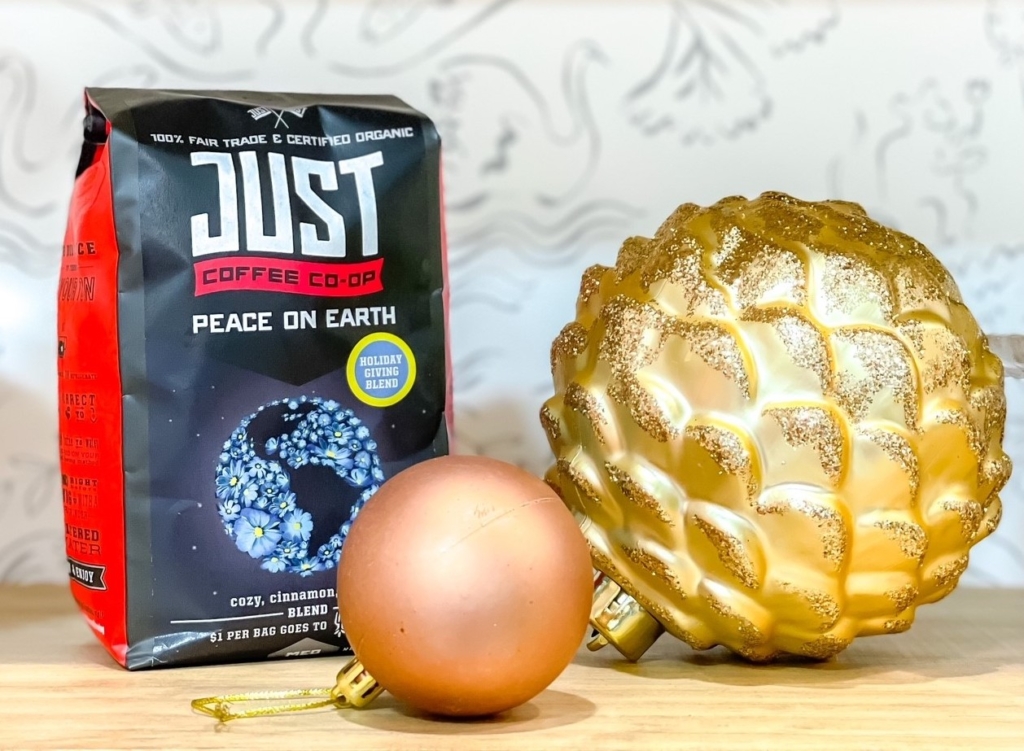 Just Coffee Cooperative | United States
Price: $16 USD
Because the holiday season is all about giving back, Just Coffee is donating a portion of sales of the Peace on Earth blend to the Boys & Girls Clubs of Dane County, Wisconsin, where Just Coffee is based. This medium-blend coffee combines beans from three farming partners in different regions of the world. This coffee presents notes of citrus that give way to a delightful cinnamon flavor that brings about a feeling of coziness — perfect for winter months.
---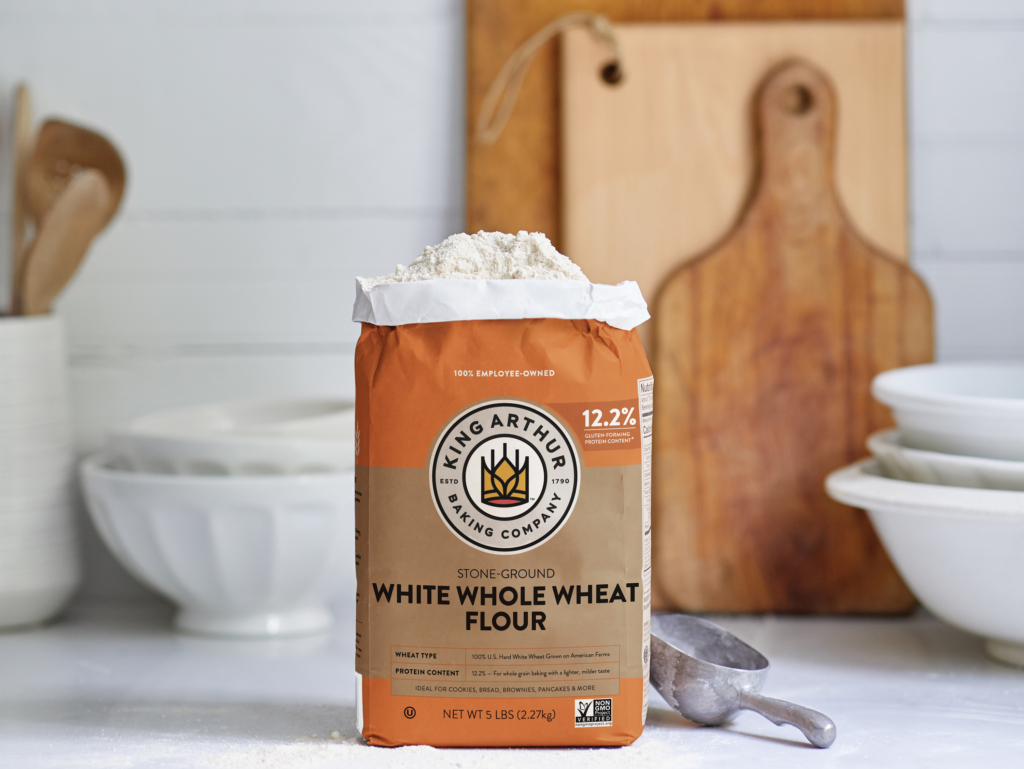 Stone-Ground White Whole Wheat Flour
King Arthur Baking Company | United States

Price: $6.95 
For the bakers in your household or on your gift list, this unbleached white whole wheat flour is milled from regeneratively grown hard white spring wheat, a lighter-colored option that yields milder-tasting baked goods. Substituting this flour for up to a third of the white flour in recipes provides the nutrition and fiber of whole grains without compromising flavor. King Arthur Baking is committed to 100% of its flour being milled from regeneratively grown wheat by 2030, and the B Corp is making progress on this goal. This white whole wheat flour is made from identity-preserved wheat, meaning it's grown from certified seeds, using regenerative farming practices, and is traceable from field to flour. 
Sign Up for our B The Change Newsletter
Read stories on the B Corp Movement and people using business as a force for good. The B The Change Newsletter is sent weekly on Fridays.