Give Something Greater: Eastern Canada
November 18, 2022
14 Gift Ideas from Eastern Canadian B Corps
This holiday season shop for your friends and family from local B Corps based in Eastern Canada. In this gift guide, you'll find a mix of food and beverages, clothing, reusable items, and more. Not only does this list highlight some wonderful B Corps, we've also indicated which are small businesses, Black-owned, AAPI-owned, Indigenous-owned, women-owned, and were listed as a Best For The World B Corp in 2022.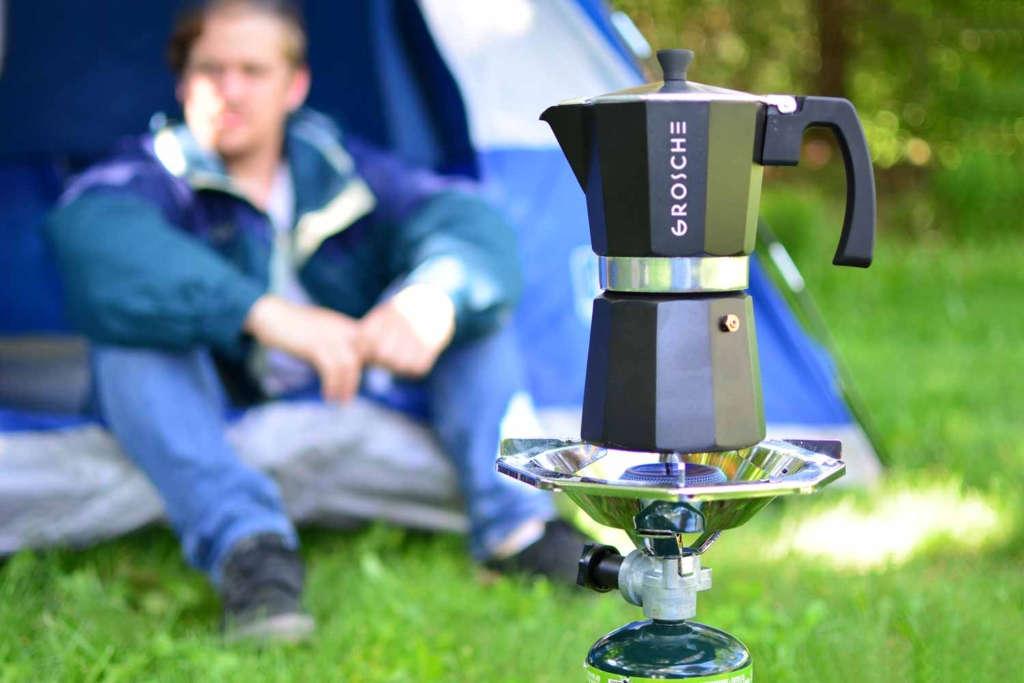 Milano Stovetop Espresso Maker

Price: $39.99 USD/$49.99 CAD
Also called a moka pot, this espresso maker is a customer favorite that will upgrade anyone's home coffee bar and make a stronger, richer brew. The low-waste solution for coffee drinkers aligns with GROSCHE's goal to create products with low or no landfill waste. The B Corp is carbon negative and has a 91% waste diversion rate at its main warehouse and office location. GROSCHE is proud to be a living wage champion both in its workplace and in its community, where it advocates for other businesses to follow its lead and pay workers a living wage.
---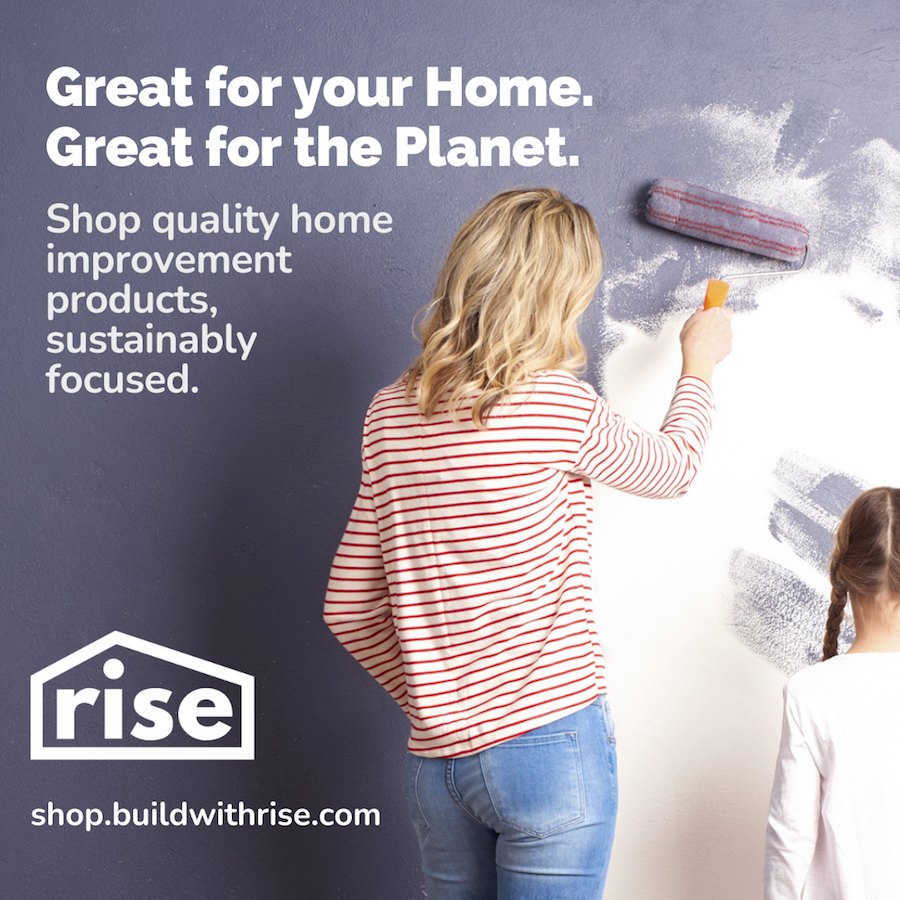 Price: From $25
Help friends and family create environmentally friendly homes with a gift card for curated, sustainable building or renovation products. As an education-first online marketplace, Rise seeks to increase the accessibility and availability of sustainable or high-performance building products. Customers can shop by various values — for health, wealth, or planet — and research options through unbiased data. With every Rise order, three trees are planted to help restore vulnerable areas. 
---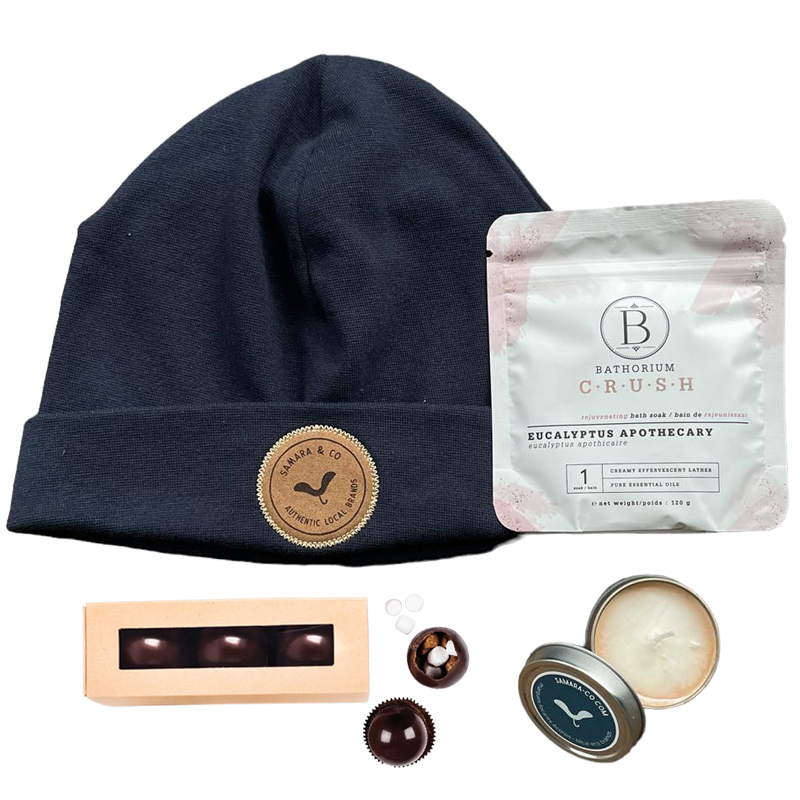 No Planet B Curated Meaningful Gift
Price: $45 CAD
This is the kit for the host who may need some R&R during or after the holidays. Samara & Co curated this gift set from top Canadian brands that focus on sustainable practices, quality ingredients, and ethical labor standards, all while helping their local economy. It features a set of three hot chocolate bombs from Chocolat Boreal and a eucalyptus apothecary crush from Bathorium, plus Samara & Co's all-natural soy candle and organic cotton/recycled polyester toque.
---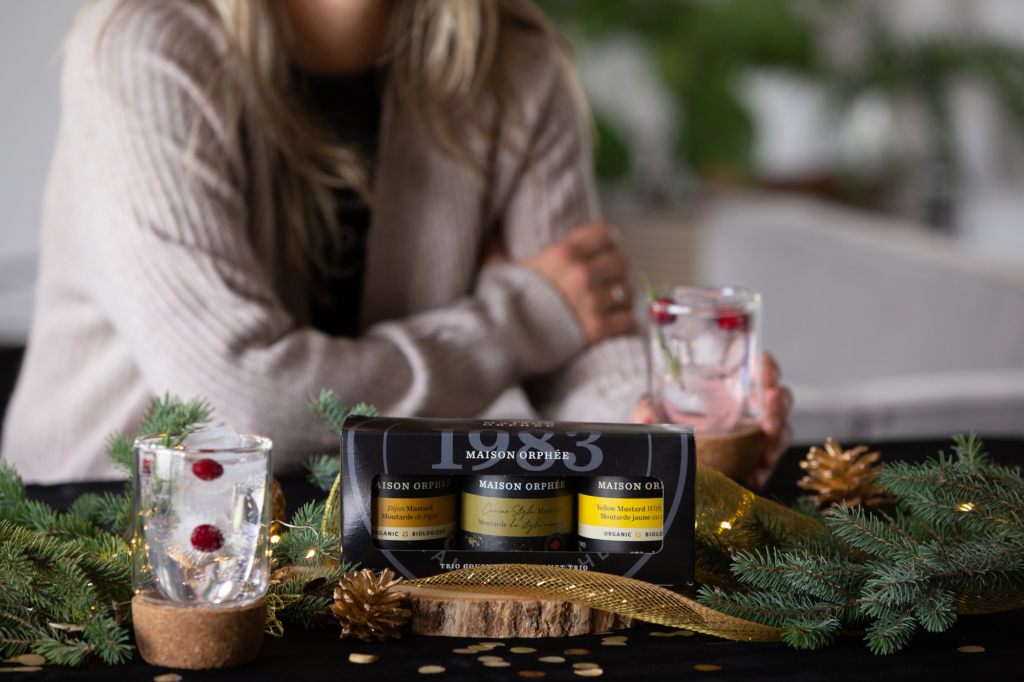 Price: $18.99 CAD
This La Maison Orphée team favorite includes a trio of small-batch mustards made from organic mustard seeds, sea salt, seasonings, and its own organic apple cider vinegar. A spoonful will add some zip to holiday cheese or charcuterie boards, or an at-home meal. In addition to the traditional Dijon, this online-exclusive set features Spicy Maple Mustard and Caviar-Style Mustard, all in jars perfect to recycle or reuse. This trio is a spotlight of the company-wide commitment to working with local and international producers who share strong social and environmental values.
---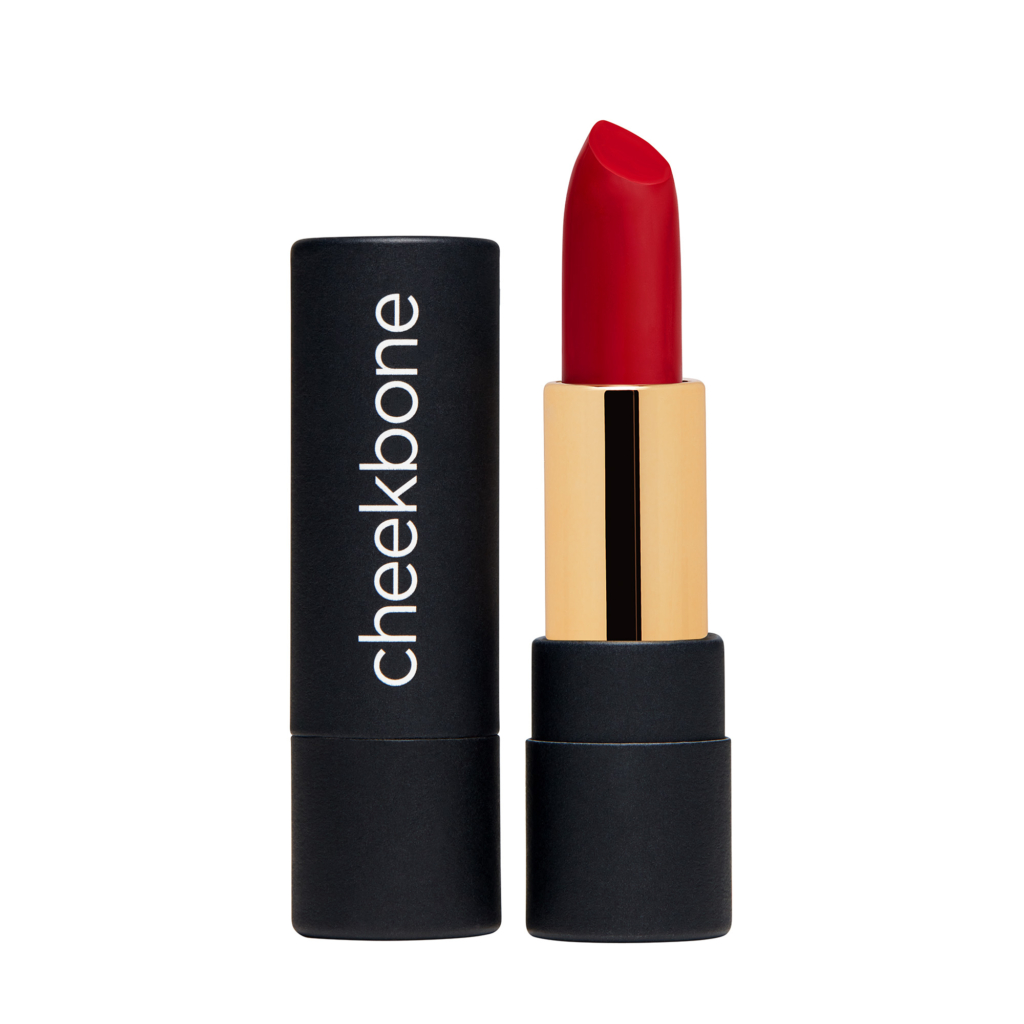 Cheekbone Beauty Cosmetics INC 

Price: $32 CAD
Featuring sustainably sourced ingredients derived from vegetable feedstocks, this moisturizing lipstick is a product with a purpose. The ultra-pigmented yet buildable satin vegan lipstick cushions lips with velvety color. SUSTAIN Lipstick packaging is comprised of biodegradable vegetable ink and other naturally, sustainably sourced ingredients. This classic blue-red lipstick is called Aki, the Anishinaabe/Ojibwe word for land or earth. As an Indigenous-owned, digitally native Canadian cosmetics company, Cheekbone Beauty was established in 2016 with sustainability at the forefront. 
---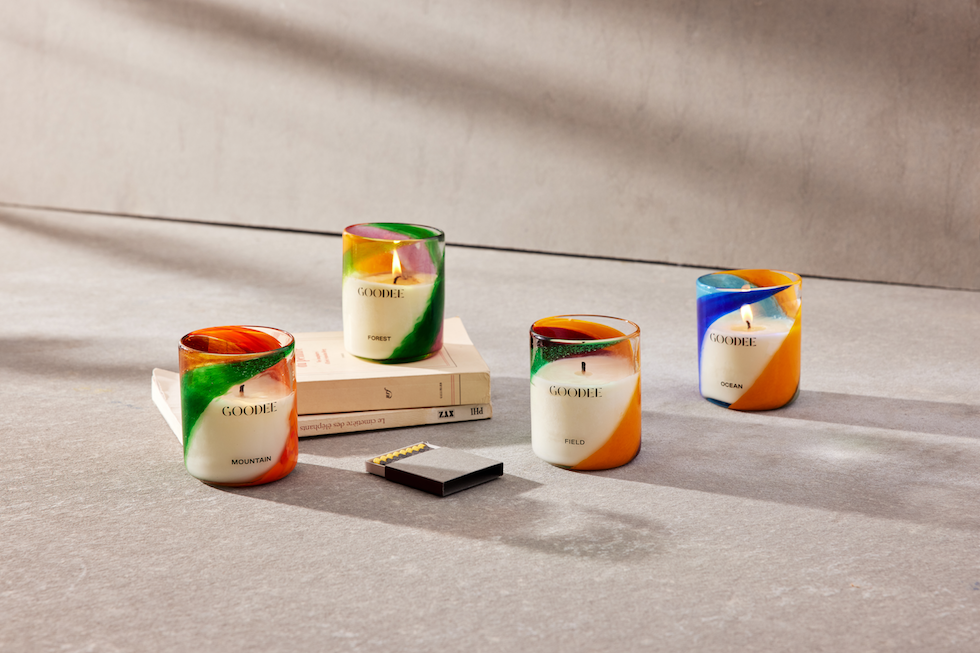 Price: $75 USD 
Immerse yourself in the beauty of nature with these thoughtfully designed and irresistibly scented candles. Goodee's artisan-made collection invites you to slow down and adds a swirl of joy to every moment. The hand-crafted candles feature eco-friendly ingredients — pure soy wax, organic essential oil scents, and a natural cotton wick — for a safe and clean burn. They are 100% ethically sourced and responsibly made. The colorful candle vessels are created in Venice, Italy, by expert glassblowers from Murano Design who preserve the craft and heritage of ancient glassmaking and repurpose leftover glass from local factories.
---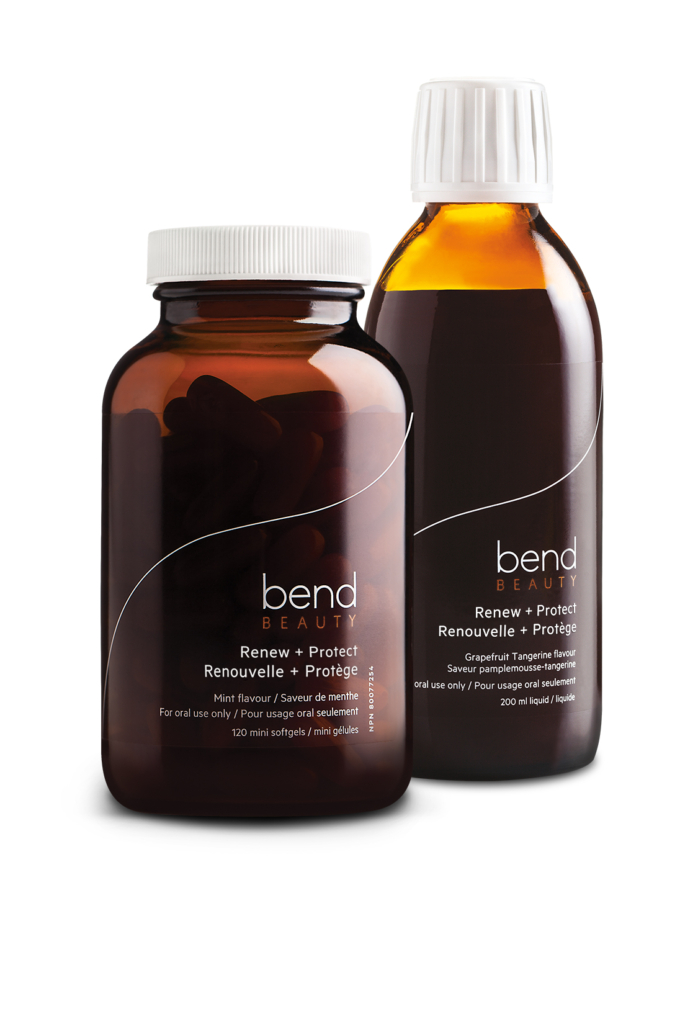 Price: $80 CAD
Nourish the planet and yourself with Renew + Protect, an omega-rich blend of fish oil, carotenoids, and antioxidants that boost skin health and protect against UV damage. With a goal of inclusion, Bend Beauty products aim to "bend" or redefine the concept of beauty away from superficial toward genuine and healthy. In addition to low-impact packaging and a carbon-neutral product line, Bend Beauty powers its facilities with green energy from solar, wind, and low-impact hydro sources.
---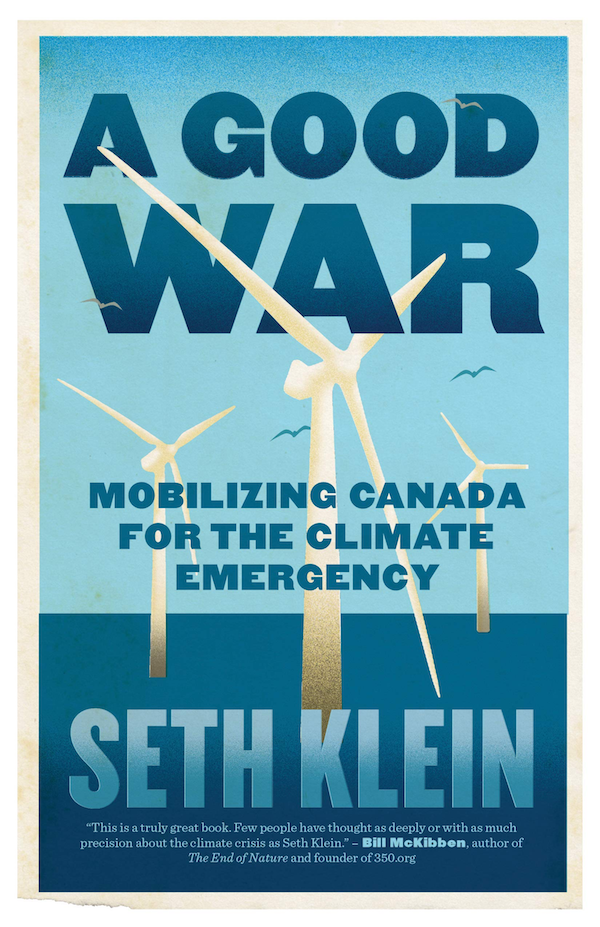 Price: $24.95 CAD
In A Good War: Mobilizing Canada for the Climate Emergency, policy analyst Seth Klein uses the Canadian response to World War II as a vital precedent, offering a detailed plan that could slash greenhouse gas emissions and create a more just, equitable society. This ambitious but achievable plan for climate justice centers Indigenous rights, protects workers, and offers a sustainable future for all. B Corp ECW Press publishes a list of environmental titles and works to make its business as sustainable as possible. All books are printed on paper certified by the Forest Stewardship Council, and the majority of books are printed on 100% post-consumer waste paper. ECW Press prints conservatively, reprinting as needed, to reduce the likelihood inventory will need to be destroyed. Its office has been powered by renewable Bullfrog energy since 2012. Though the company tries to minimize flying, all unavoidable staff travel is offset by the Gold Standard. 
---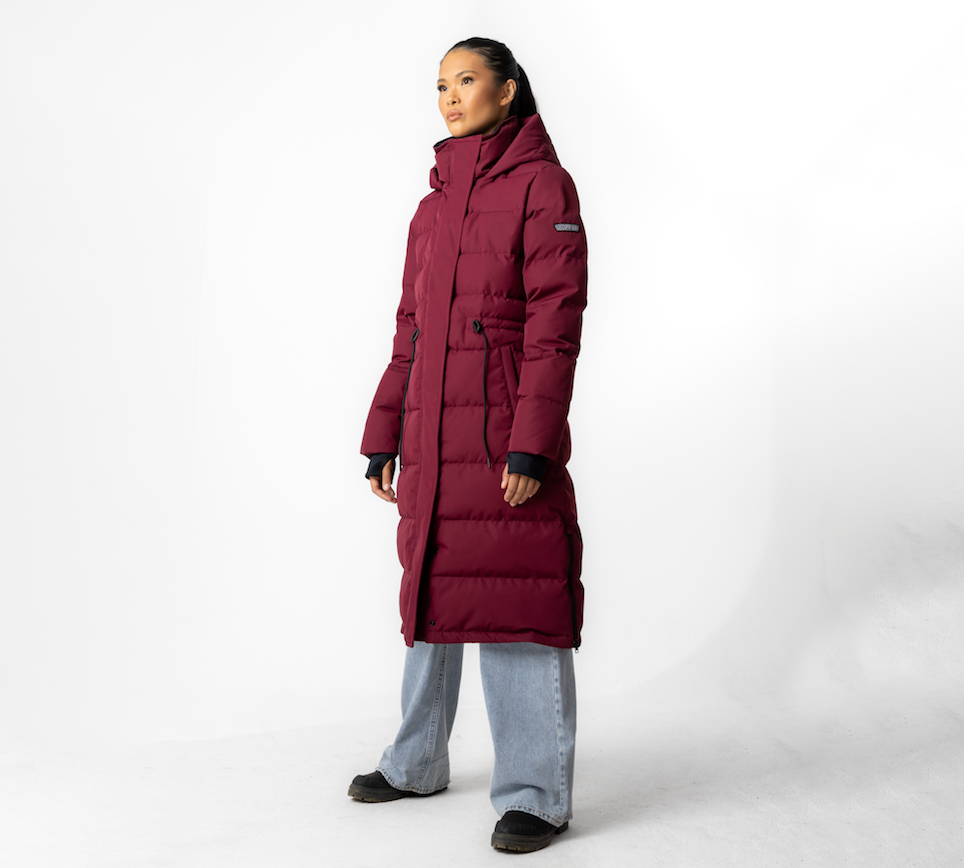 Price: $950 USD
Enjoy pure comfort with this parka's bio-based Sorona insulation under a waterproof, breathable polyester shell fabric. It features an adjustable waist to customize the fit and style. Similar to most of Wuxly's products, the Union Parka is made with recycled materials that are Blue Sign and/or Oeko-Tex certified. These certifications indicate that Wuxly's suppliers treat their employees with the same level of respect and fairness as Wuxly and use sustainable materials. Wuxly also ensures its packaging, paper, stickers, labels are recycled. The Union Parka is eligible for Wuxly's Trade Up Program, which offers a $100 credit toward the company's parkas in exchange for donating a used winter coat. All donated items are recirculated into the community to help people in need.
---
Price: $19.99 CAD
How do you sort through the myriad of available "green" advice to find what works for you and your business? In Ethical Profit, author Samantha Richardson outlines changes, from small to large, to jump-start you and your business into action. And she does it by destroying the myth that environmentalism is costly. Ethical Profit teaches small businesses and individuals the steps they must take to grow sustainably and address climate change. 
---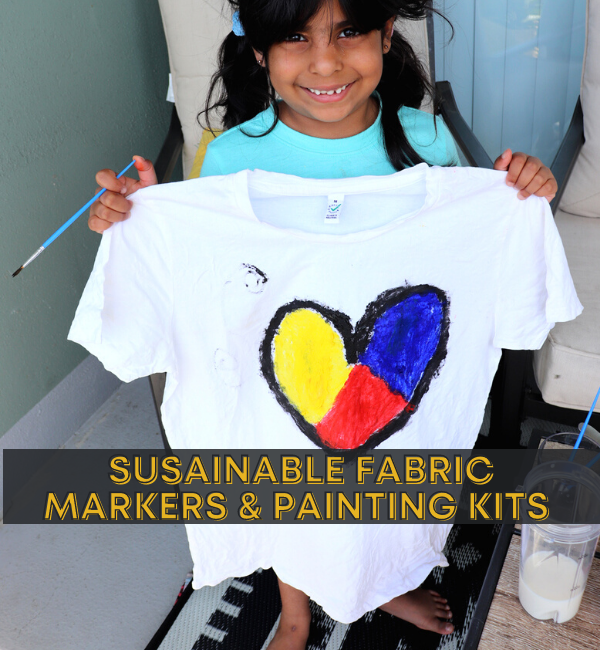 Sustainable & Fair Trade T-Shirt DIY Kits
Price: $42-$60 USD
Looking for a fun, guilt-free and creative activity? Try Good Tee's natural dye kit. Complete with a Good Tee, the kit gives the beginner dyer an introduction into the beauty and wonder of creating color from nature and customizing your own T-shirt. This gift is a sustainable project, with minimal environmental impact. Give the gift of art, time spent together creating, and learning a new skill with this DIY dye kit.
---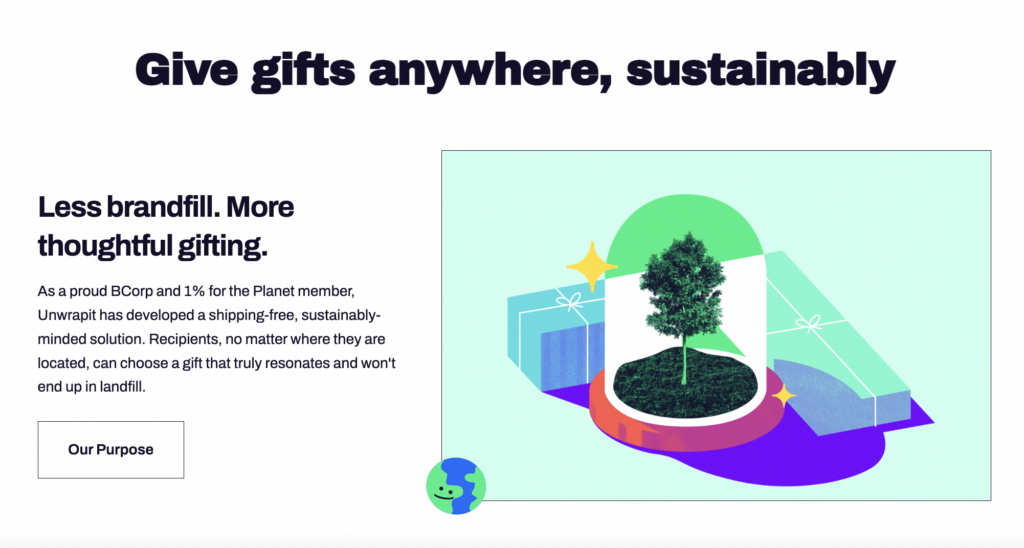 Price: Varies
Unwrapit is on a mission to help companies break free from the conventional thinking that surrounds corporate gift gifting. Their digital gifting platform offers a way to give gifts to clients, event attendees, or employees through a fully brandable and personalized gift experience, at any scale. The gifts are low- or no-waste and sustainability-minded, and recipients are able to choose a gift that resonates most with them. Unwrapit believes giving and receiving something can be meaningful even if the gift isn't something you can hold.
---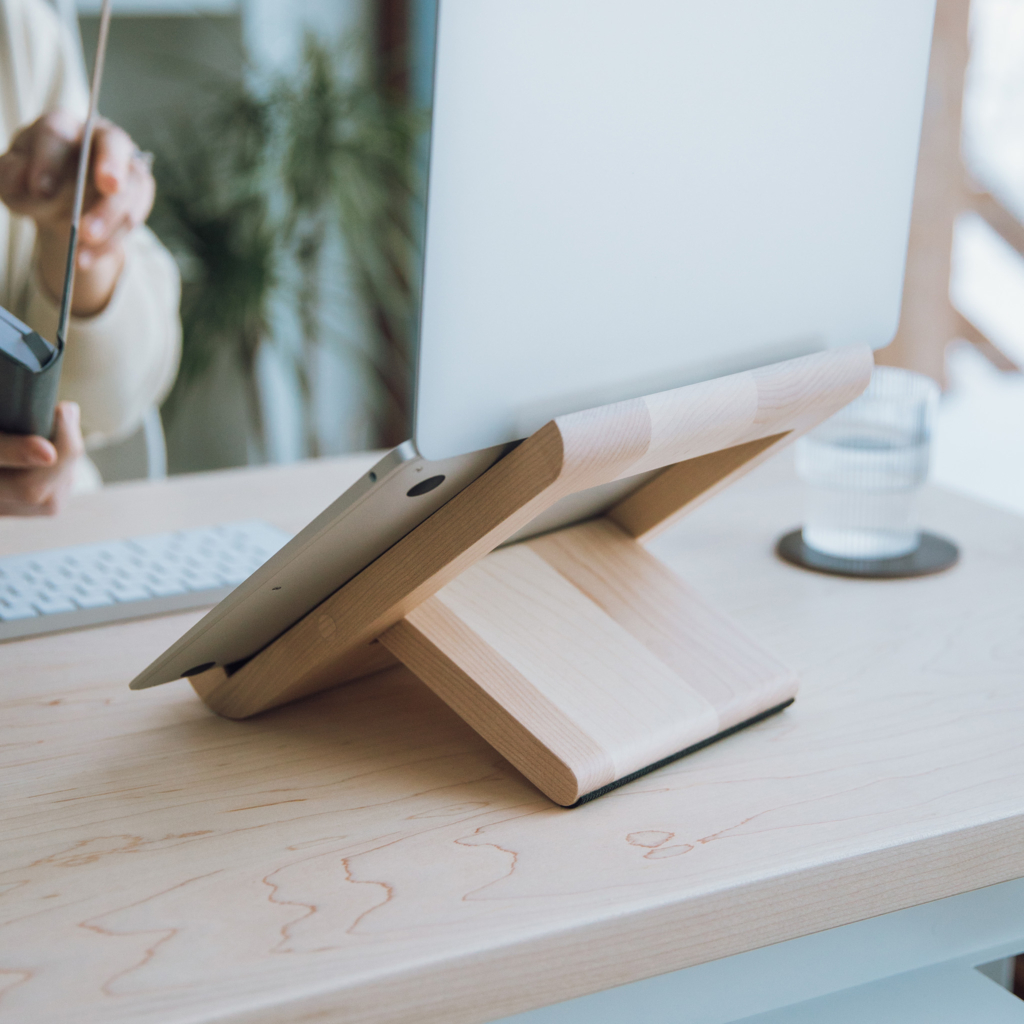 Price: From $245 CAD/ $188 USD
This height-adjustable laptop stand provides workers with an ergonomic setup whether they're working remotely or in the office. It accommodates laptops, tablets, and other electronic devices. Offered in maple, walnut, cherrywood, and white oak — all sourced from North American and from sustainably managed forests — these beautiful and durable pieces are handmade in Montreal. 
---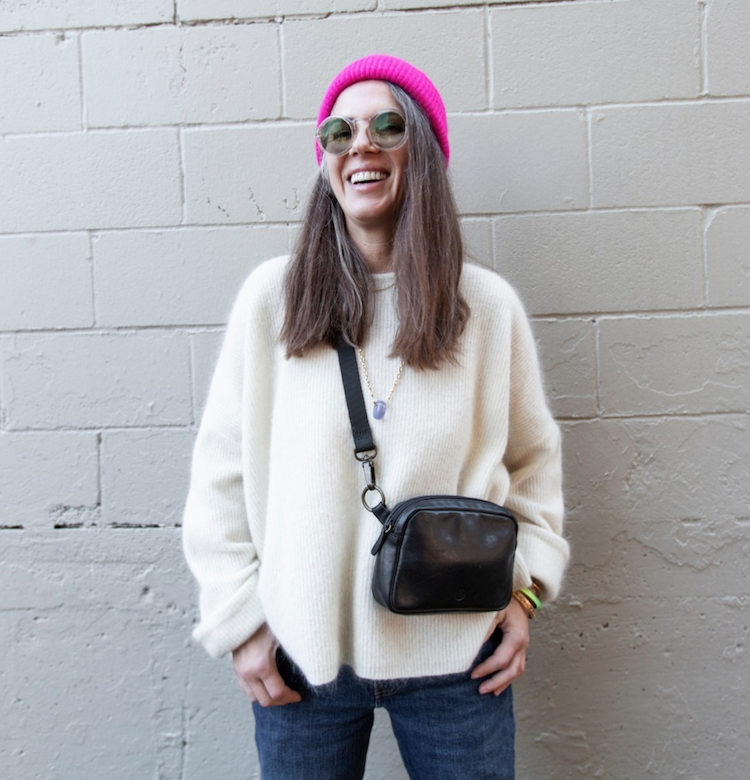 Price: $159 CAD
The little bag with big heart, the Boob Bag is a sleek and stylish hands-free sling bag or belt bag that keeps your hands free, your pockets empty, and your days limitless. It's called the Boob Bag because it fits comfily across your chest and, most importantly, Diosa Designs gives 1% of this bag's sales to breast cancer research. Whether you're jogging, sightseeing, or grocery shopping, you can wear it comfortably across your body, over your shoulder, or around your waist. Plus, it is made with sustainable leather, which is produced in a tannery with a gold rating from the Leather Working Group. 
---
Sign Up for our B The Change Newsletter
Read stories on the B Corp Movement and people using business as a force for good. The B The Change Newsletter is sent weekly on Fridays.