Give Something Greater: Mountain West
November 17, 2022
6 Gift Ideas from B Corps in the Mountain West Region of the United States
This holiday season shop for your friends and family from local B Corps based in the Mountain West region of the United States. In this gift guide, you'll find a mix of food and beverages, clothing, reusable items, and more. Not only does this list highlight some wonderful B Corps, we've also indicated which are small businesses, Black-owned, AAPI-owned, Indigenous-owned, women-owned, and were listed as a Best For The World B Corp in 2022.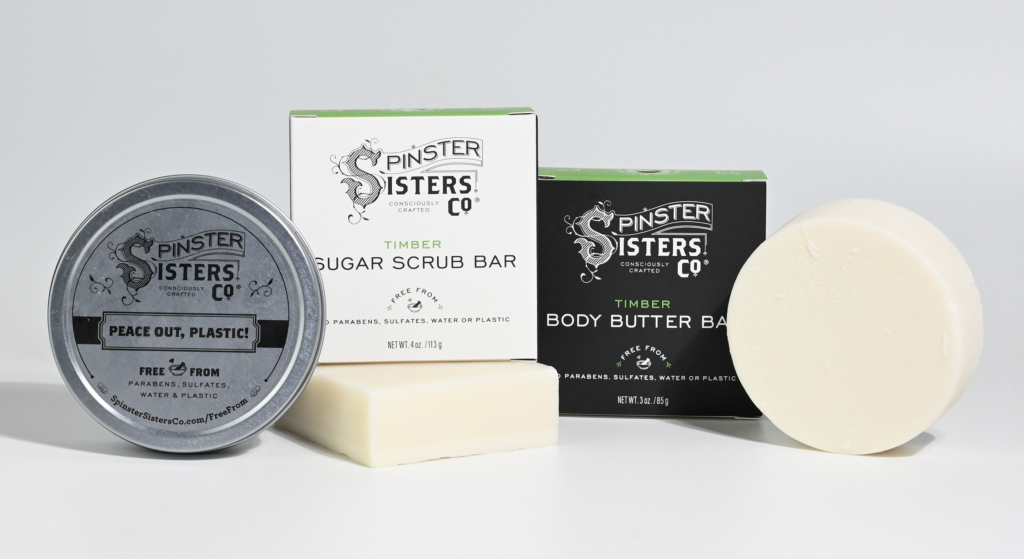 Spinster Sisters Co. | United States
Price: $25.97 USD
This bundle from Spinster Sisters nurtures the beauty of people and the planet. The B Corp offers a line of water-free, recyclable or compostable products in plastic-free packaging to help all of us choose planet over plastic. The plant-based Sugar Scrub Bar exfoliates and moisturizes, and the Body Butter Bar with fair-trade cocoa and shea butter locks in moisture. They're made to last, as these concentrated formulas provide the equivalent of at least two standard body butter bottles and three standard sugar scrub tubes or jars. 
---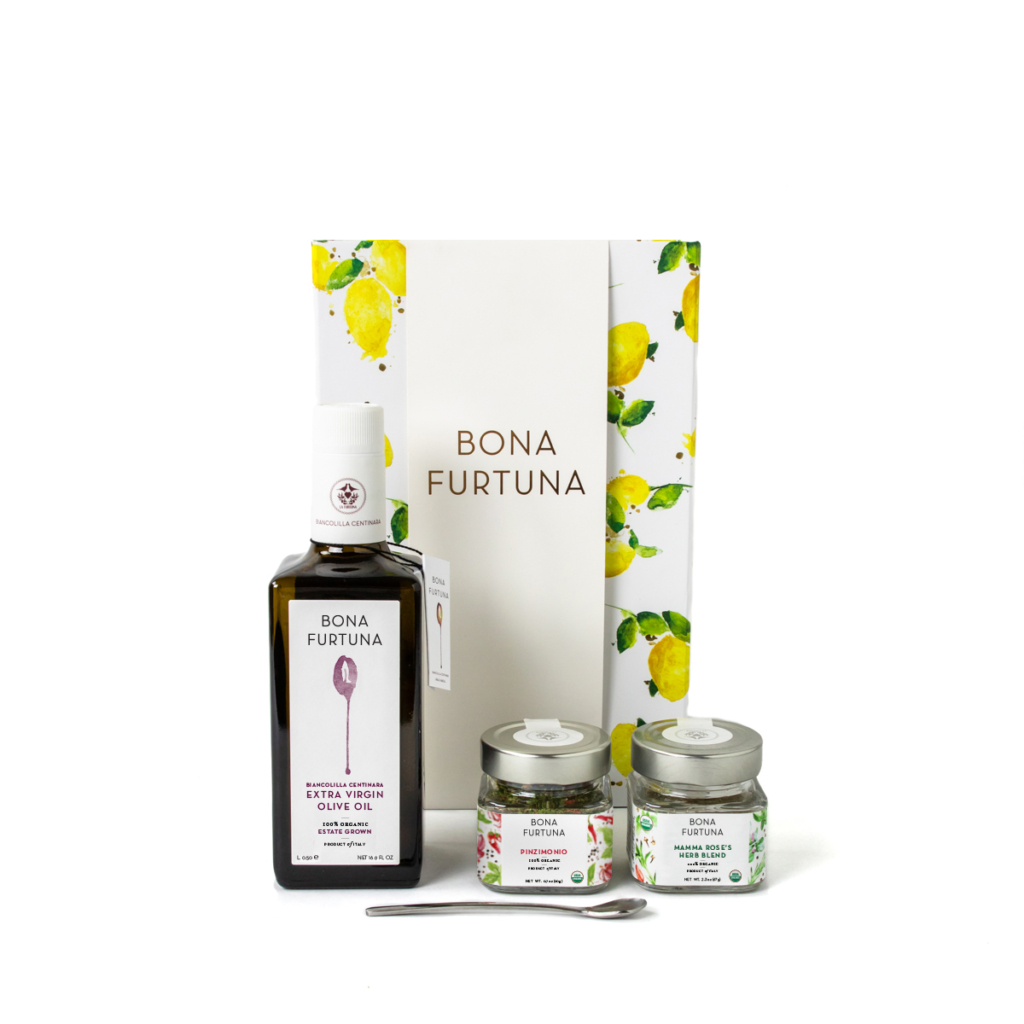 Bona Furtuna | United States
Price: $95 USD
This gift set features products exclusive to Bona Furtuna's 100% organic farm in Sicily, including an exclusive olive oil made from Biancolilla Centinara Olives. Rediscovered and brought back from the brink of extinction by the farm's chief scientist, Biancolilla Centinara olive trees are an ancient varietal that now thrives on Bona Furtuna's farm. Herbs and spices from the farm make up the two traditional herb blends. As a member of 1% for the Planet, Bona Furtuna gives 1% of revenue to the Slow Food chapters in its two communities: Slow Food Monti Sicani and Slow Food in the Tetons. 
---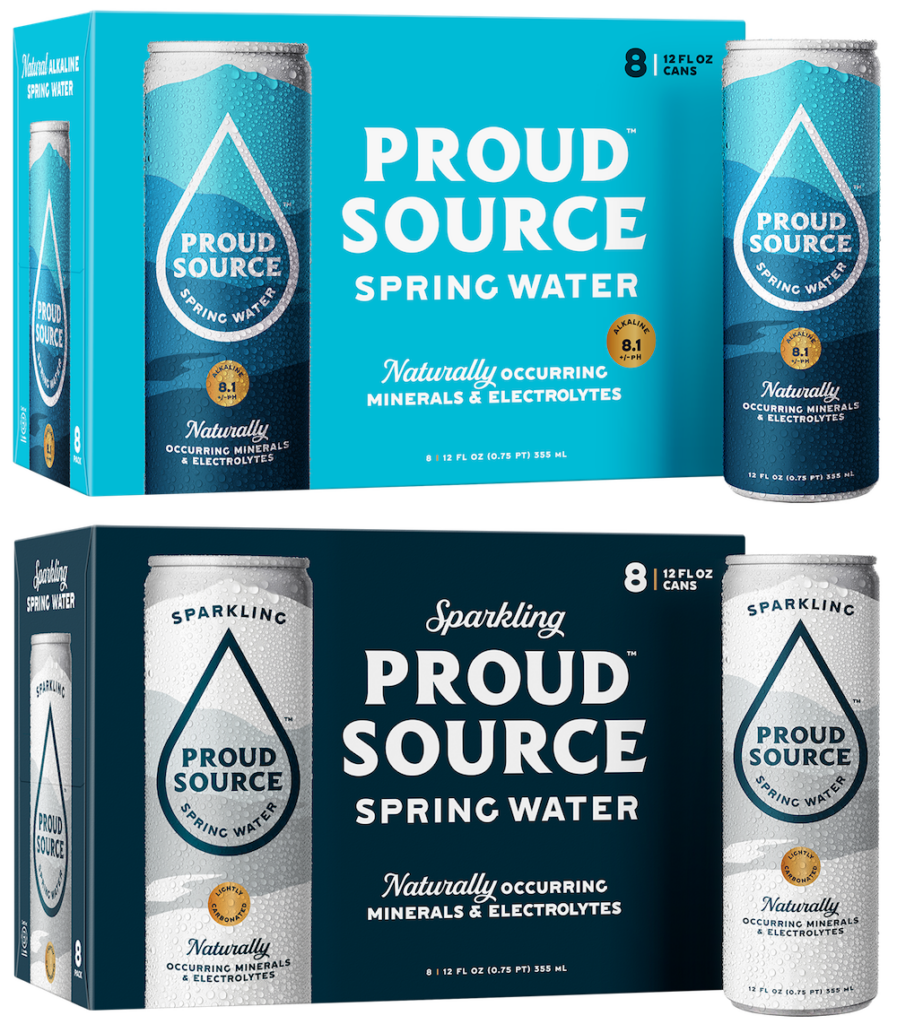 Proud Source Water | United States
Price: $29.99 USD (24-pack of 12-ounce cans)
Bring some eco-friendly bubbly that everyone can enjoy to your next event. Natural minerals and electrolytes provide a subtly sweet finish to this sparkling water, which Proud Source Water sources with the future in mind. The B Corp has pledged to take no more than 5% of daily output from source springs and packages its sparkling water in recyclable aluminum cans and bottles. With a commitment to small communities, Proud Source Water was launched to bring jobs to Mackay, Idaho, and has since added operations in Marianna, Florida. 
---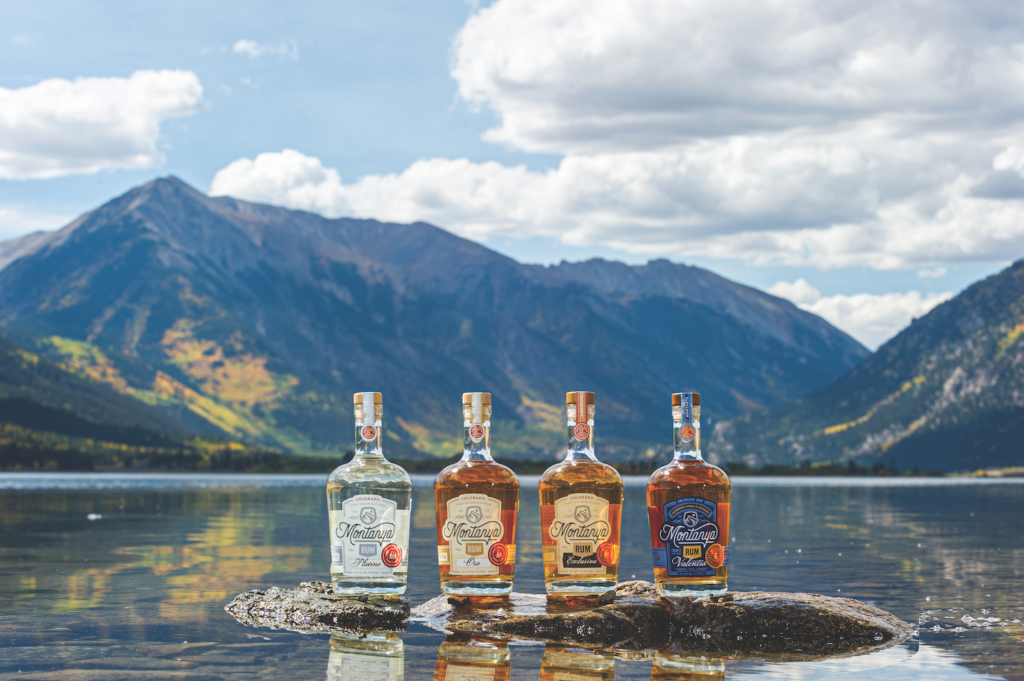 Montanya Distillers | United States
Price: From $34.99 USD
Crafted through barrel aging with no added sugar, molasses, caramel, or artificial colors, Montanya Rum is smooth and flavorful. Distilled in Crested Butte, Colorado, these rums benefit daily from the high altitude during distilling and aging. With women filling roles throughout the company, Montana prioritizes full-time, year-round jobs, and above-average wages in its community. The B Corp is 100% wind powered and works with a bottle supplier that is the first beverage packaging company to be certified Cradle to Cradle for its lower-impact production methods. 
---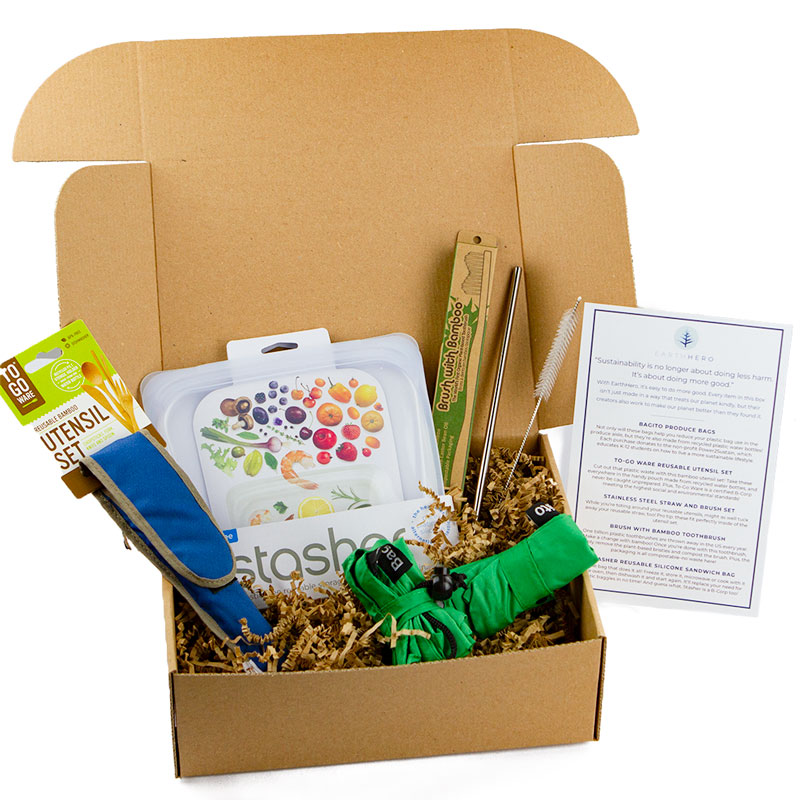 By EarthHero | United States

Price: $48.50 USD
The EarthHero Zero Waste Gift Box features products from brands with reusables that help to reduce the amount of waste sent to the landfill. This box contains a two-pack of Solid rePETe Produce Bags, Silicone Stasher Sandwich Bag, EarthHero Bamboo Utensil Set, Stainless Steel Straw and cleaning brush, and an Adult Bamboo Toothbrush. This gift box supports a multitude of companies working to promote social and environmental sustainability, including fellow B Corps To-Go Ware and Bagito. It also aims to make sustainability accessible through useful and relevant products. Share this gift to help others start or continue their journey as an eco warrior! 
---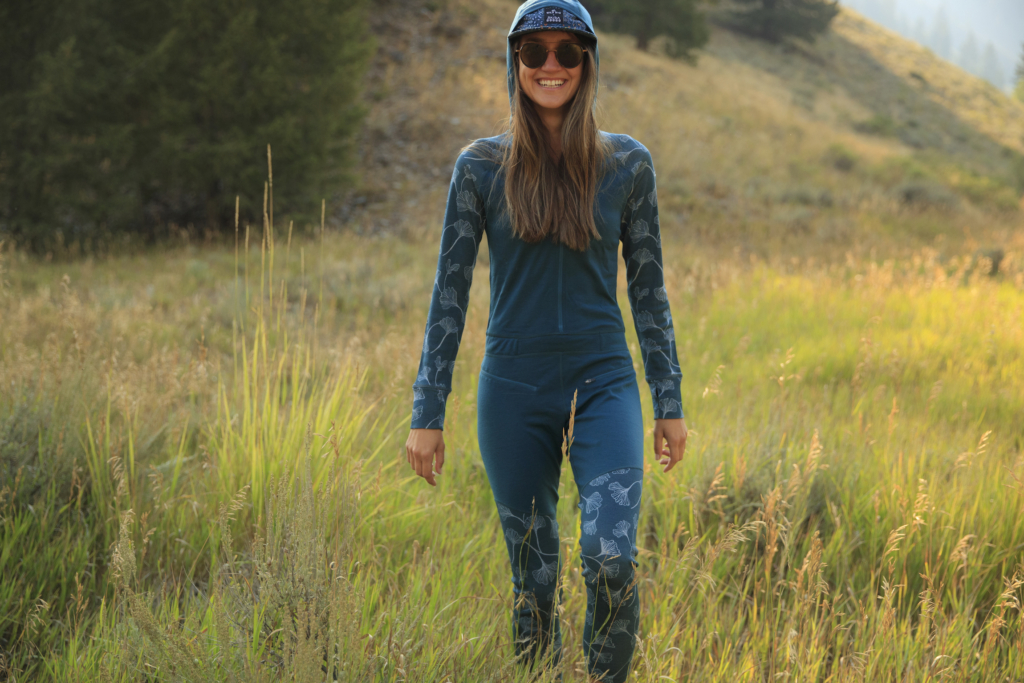 Wild Rye | United States
Price: $229 USD
Made for mountain adventurers, this cozy head-to-toe merino layer provides all-over warm and temperature regulation on and off the hill. Wild Rye is dedicated to empowering women in the outdoors and reducing its impact with its environmental practices. Wild Rye works to ensure an ethical supply chain and uses only premium materials so its clothing lasts a lifetime (and doesn't end up in landfills). 
---
Sign Up for our B The Change Newsletter
Read stories on the B Corp Movement and people using business as a force for good. The B The Change Newsletter is sent weekly on Fridays.