Give Something Greater: New England
November 21, 2022
8 Gift Ideas from B Corps in New England
This holiday season shop for your friends and family from local B Corps based in New England. In this gift guide, you'll find a mix of food and beverages, clothing, reusable items, and more. Not only does this list highlight some wonderful B Corps, we've also indicated which are small businesses, Black-owned, AAPI-owned, Indigenous-owned, women-owned, and were listed as a Best For The World B Corp in 2022.
Prosperity Candle | United States
Price: $42 USD
Show gratitude for those on your gift list and help others build better lives with this set that pairs "You're Awesome" message cards with a candle and a chocolate treat. The soy-coconut wax candle comes with a card sharing the story of the artisan who made it. Those stories are possible because of Prosperity Candle's mission to create employment opportunities for women refugees who have resettled in the United States. The company also contributes to programs around the world that provide shelter, food, medical care, and education to families forced to flee their homes. 
---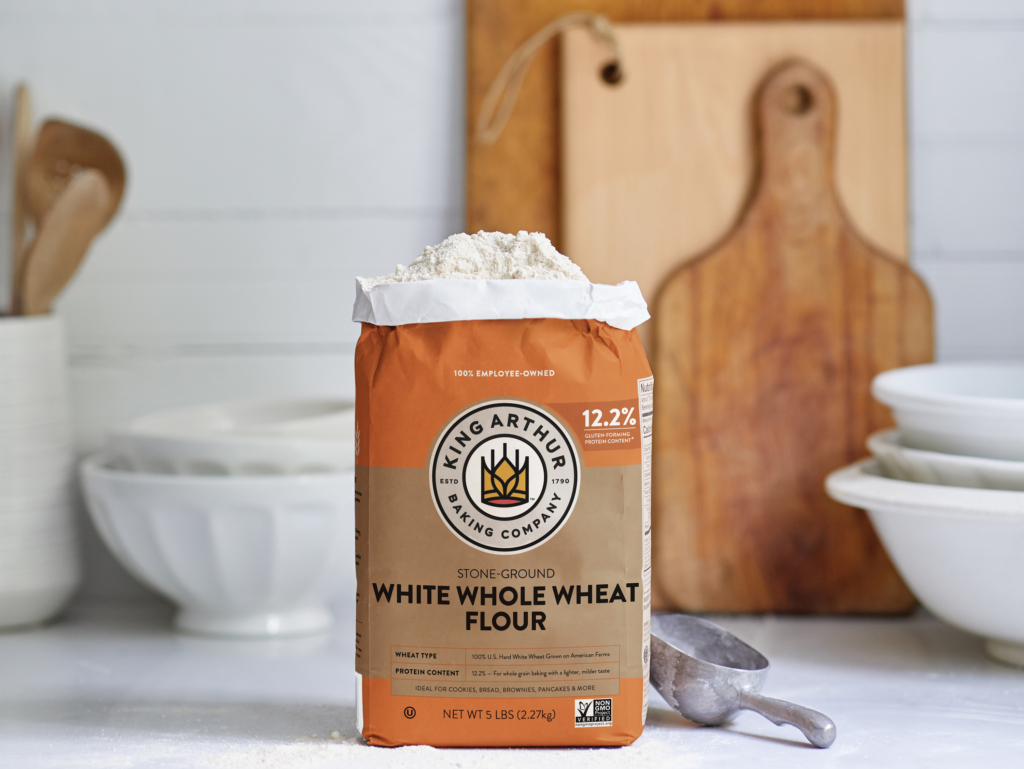 Stone-Ground White Whole Wheat Flour
King Arthur Baking Company | United States

Price: $6.95 
For the bakers in your household or on your gift list, this unbleached white whole wheat flour is milled from regeneratively grown hard white spring wheat, a lighter-colored option that yields milder-tasting baked goods. Substituting this flour for up to a third of the white flour in recipes provides the nutrition and fiber of whole grains without compromising flavor. King Arthur Baking is committed to 100% of its flour being milled from regeneratively grown wheat by 2030, and the B Corp is making progress on this goal. This white whole wheat flour is made from identity-preserved wheat, meaning it's grown from certified seeds, using regenerative farming practices, and is traceable from field to flour. 
---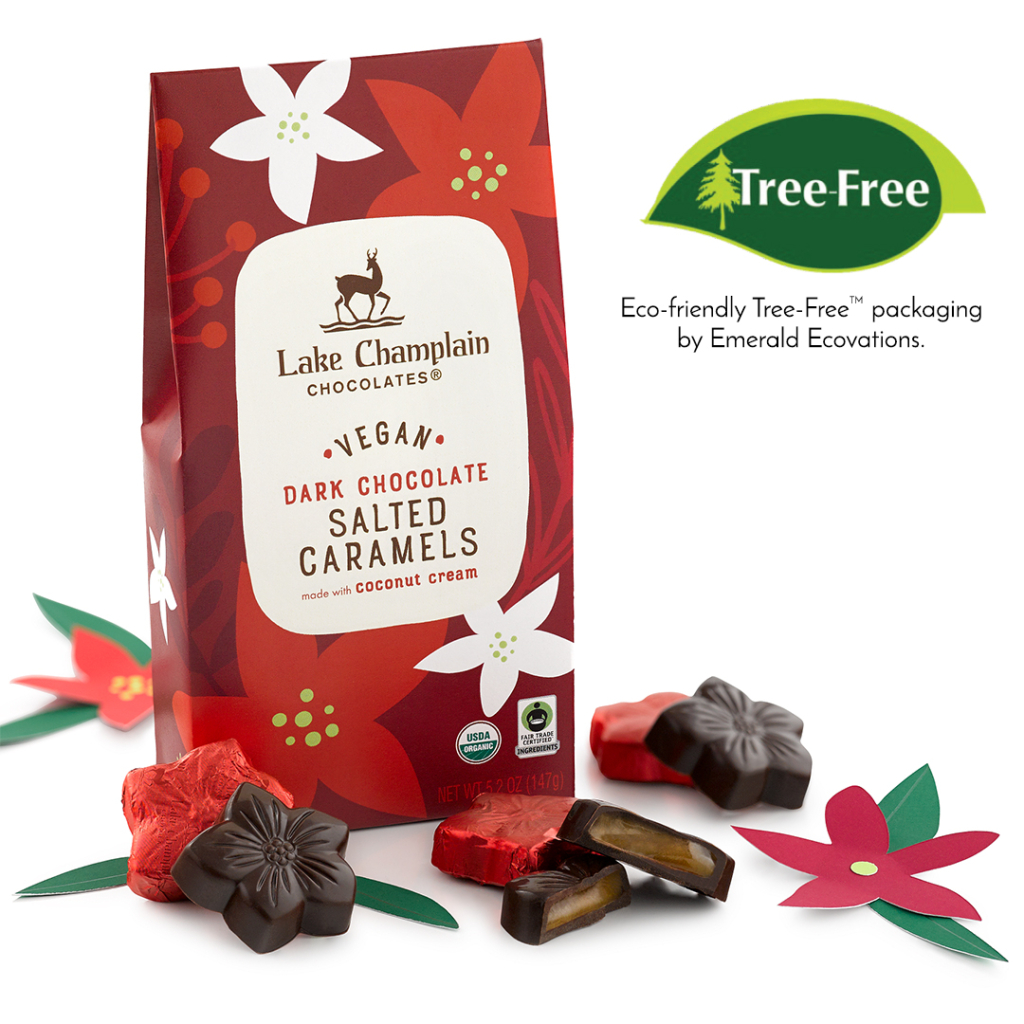 Vegan Salted Caramel Poinsettias
Lake Champlain Chocolates | United States

Price: $14 USD
By taking its iconic sea salt caramel recipe and swapping the local cream for plant-based coconut milk, Lake Champlain Chocolates creates a vegan truffle collection that uses fewer natural resources and produces less carbon and methane emissions. The B Corp pays a fair premium for its chocolate to help lift cocoa farmers out of poverty, support educational programs around sustainable farming practices, and strengthen local cocoa-growing communities. These organic caramel poinsettias come in tree-free, compostable packaging printed with vegetable inks. 
---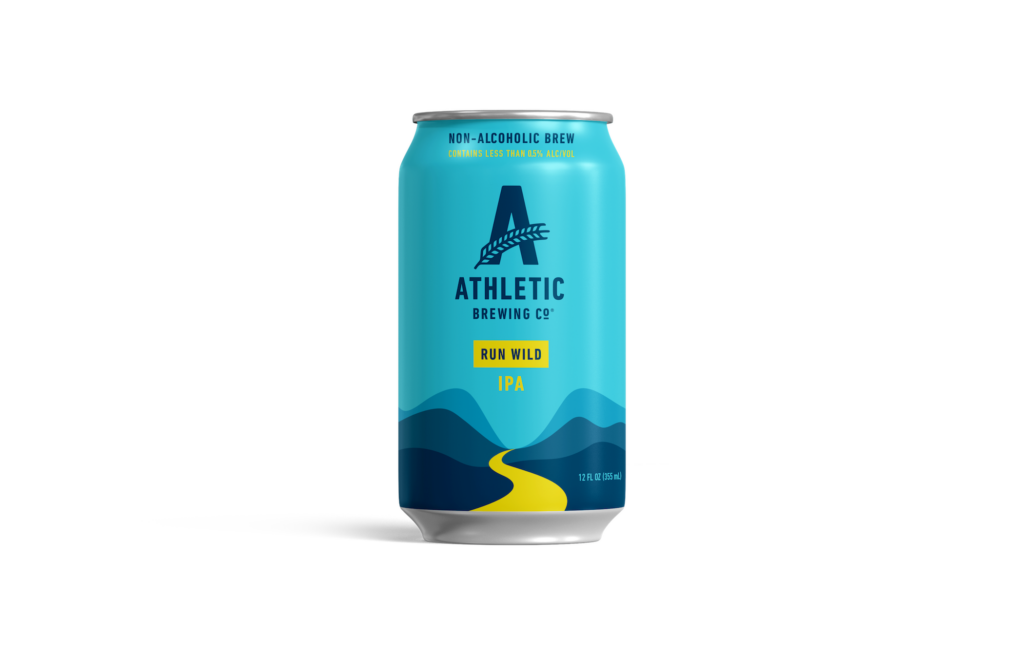 Athletic Brewing Company | United States
Price: $13.99 USD
As one of several year-round non-alcoholic offerings from Athletic Brewing Company, Run Wild is a sessionable IPA perfect for giving to hosts who love craft beer. Brewed with a blend of five Northwest hops, Run Wild has an approachable bitterness that balances its specialty malt body. Athletic Brewing Co. is a non-alcoholic beer company dedicated to making great-tasting craft brews without compromise. In addition to its core brands and limited-time offerings, the B Corp brews four impact beers per year and donates 100% of sales to nonprofits fighting for causes in justice, equity, diversity, and inclusion.
---
Publish Your Purpose | United States
Price: $2,997 USD
Many of us share a dream to write and publish a book, but few of us ever get started. Why? As silly as it might sound, you need to believe in yourself to become an author. This six-month course takes aspiring authors from the beginning of the writing process (having an idea) to the end (finishing that manuscript!). As a professional hybrid publisher, Publish Your Purpose provides writing sessions, peer critiques, organization tools, and writing videos and worksheets. Its authors are thought leaders, experts in their fields, and visionaries paving the way to social change — from food security to anti-racism.
---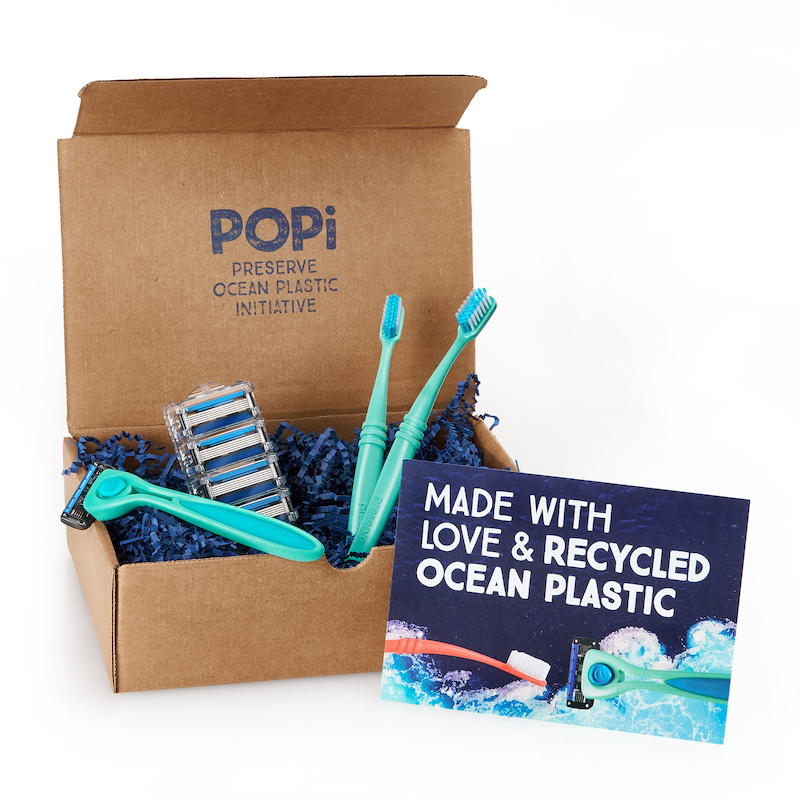 Preserve POPi Recycled Ocean Plastic Gift Set
Preserve | United States

Price: $34.99 USD
This POPi gift box provides quality, long-lasting personal care products made of recycled ocean-bound plastic. This gift set includes one POPi Shave 5 razor handle, five razor blade cartridges, and two POPi toothbrushes. POPi products reduce the flow of wayward plastic that contaminates oceans and harms marine animals. In addition to using recycled ocean plastic to create these products, Preserve donates 25% of the proceeds to nonprofits that work to clean up oceans and beaches, support marine conservation, and research plastic pollution. Preserve is also a Climate Neutral-certified company and has offset all emissions from making and delivering products in the past year. Preserve is working to reduce future emissions as part of its Climate Neutral Certification and its commitment to net zero by 2030.
---
ALOHA | United States
Price: From $33 USD
Stock the workplace snack shelves with these 12-packs of plant-based bars in a variety of flavors that provide 14 grams protein with no more than 5 grams of sugar. By using plant-based products, ALOHA reduces carbon emissions and water waste while minimizing agricultural land use and mitigating climate change. Building on its commitment to sustainability, ALOHA is beginning the process of obtaining climate neutral certification. 
---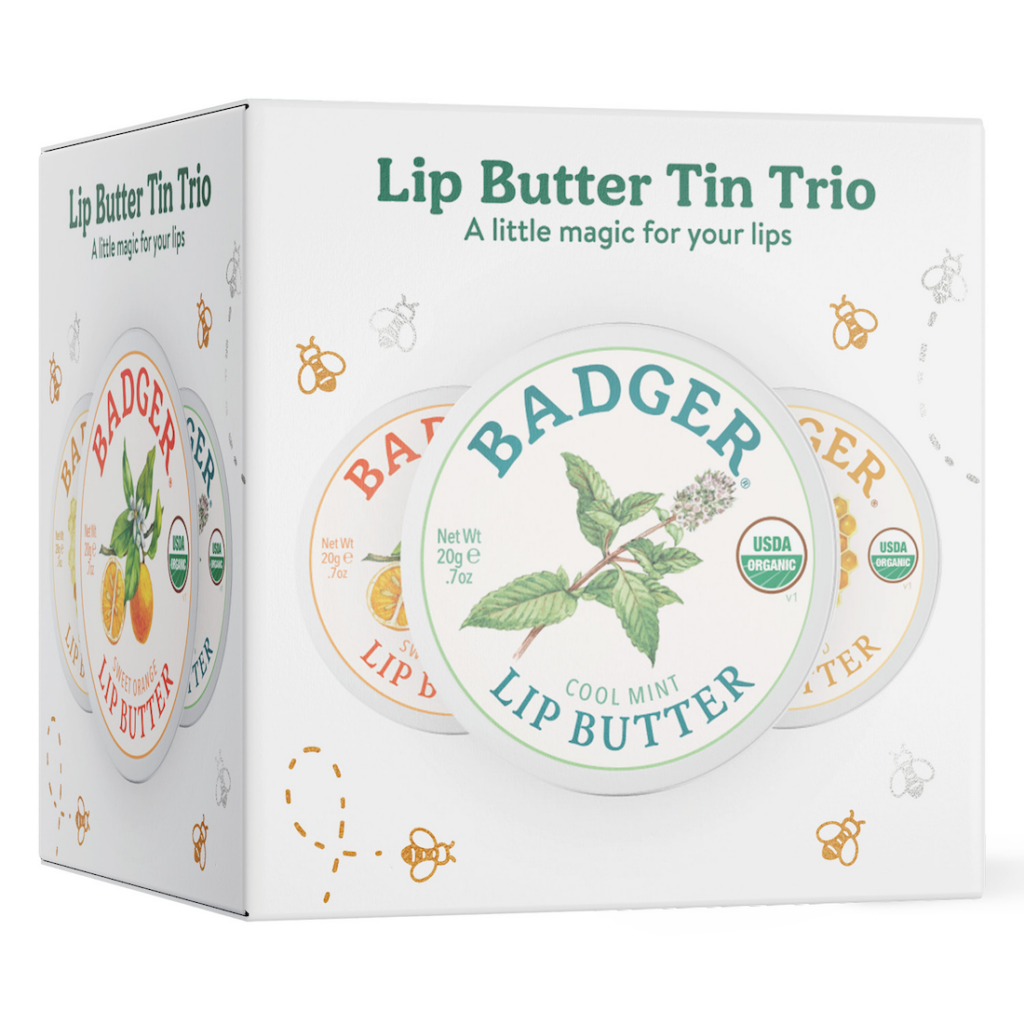 W.S. Badger Company | United States

Price:  $15.99 USD
This recyclable gift box features a trio of moisture-locking lip butters in cool mint, sweet orange, and unscented. Badger chooses ingredients that are minimally processed and grown in nature, still brimming with life force and nourishing nutrients. As an advocate for regenerative and sustainable agriculture, the B Corp values close supplier relationships and creates products inspired by a love of people and the planet. Badger's manufacturing facility in Gilsum, New Hampshire, is 100% powered by solar energy to minimize the company's carbon footprint.
---
Sign Up for our B The Change Newsletter
Read stories on the B Corp Movement and people using business as a force for good. The B The Change Newsletter is sent weekly on Fridays.