Give Something Greater: Southern California
November 21, 2022
8 Gift Ideas from B Corps in Southern California
This holiday season shop for your friends and family from local B Corps based in Southern California. In this gift guide, you'll find a mix of food and beverages, clothing, reusable items, and more. Not only does this list highlight some wonderful B Corps, we've also indicated which are small businesses, Black-owned, AAPI-owned, Indigenous-owned, women-owned, and were listed as a Best For The World B Corp in 2022.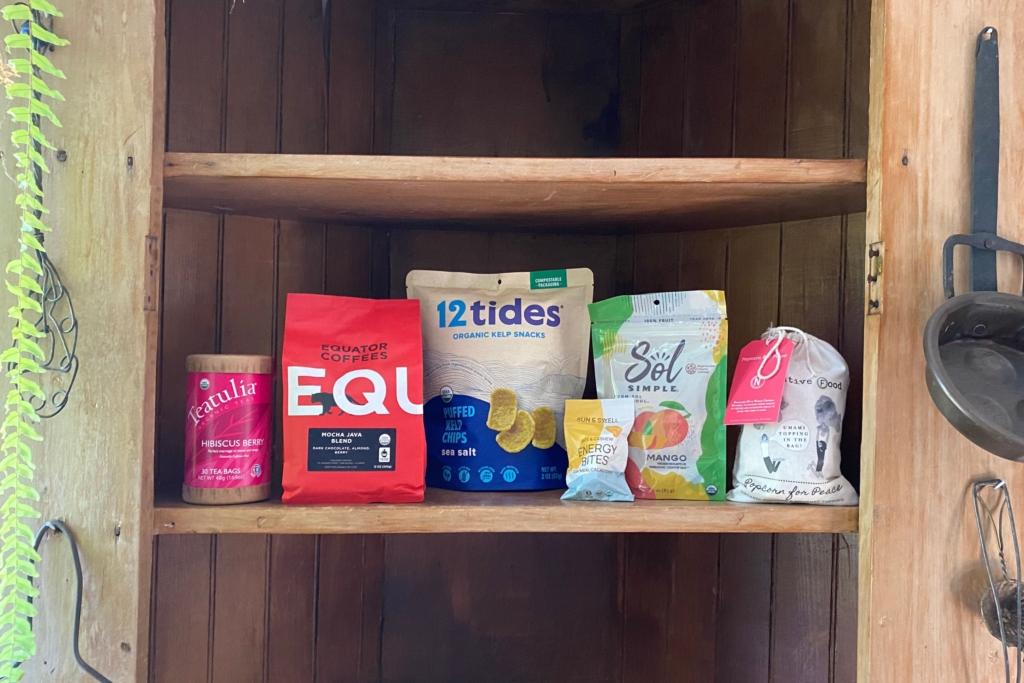 We The Change Fest and We The Change Extravaganza
Narrative Food | United States
Price: $45 and $85 USD
These two gift boxes curated by Narrative Food feature B Corp products and benefit We the Change, an organization of women leaders of B Corps and other purpose-driven enterprises. Both boxes celebrate the ecosystem of B Corp companies dedicated to shifting our global economic system to benefit all and prioritizing equity, regeneration, and interdependence. 
---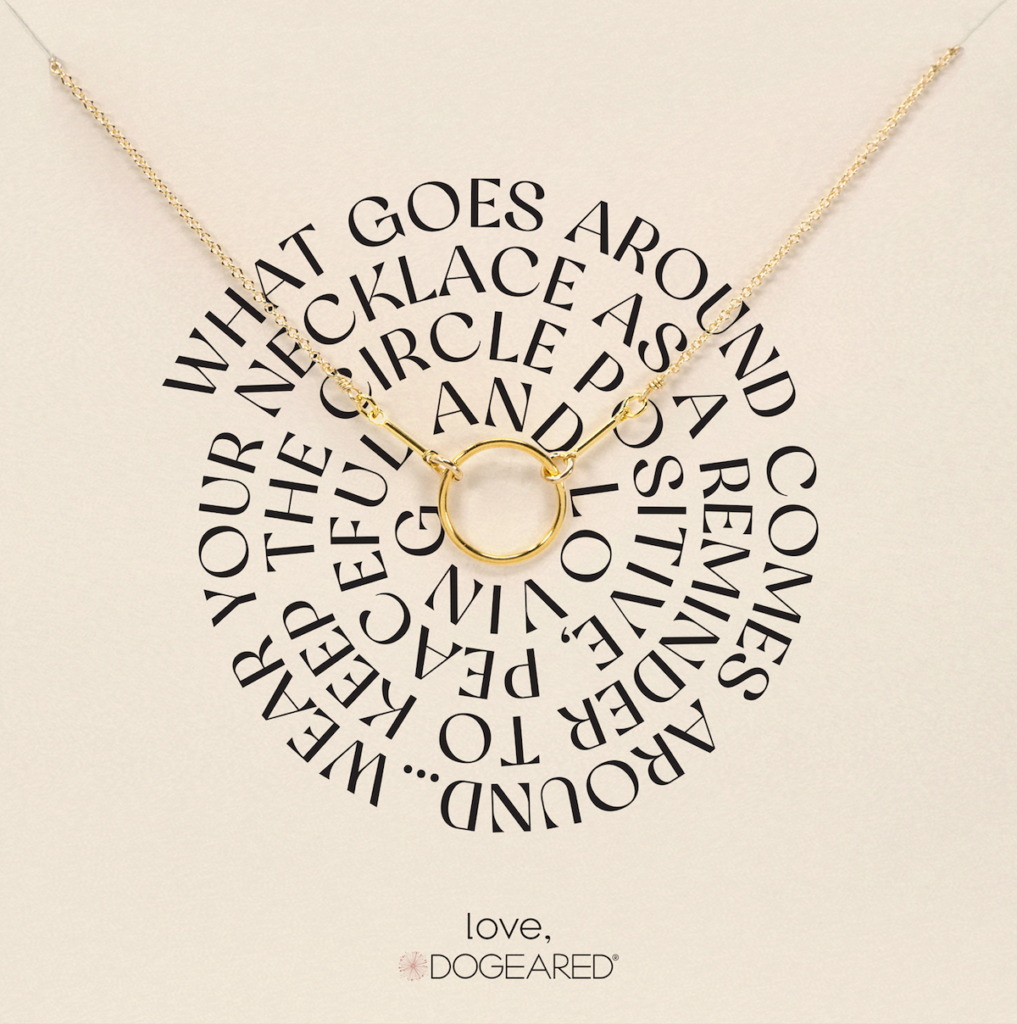 What Goes Around Karma Necklace
Dogeared Jewelry | United States
Price: $78 USD
The karma necklace serves as a simple reminder to keep your circle peaceful and loving. It's one of the most popular and powerful necklaces sold by Dogeared, which has a long history and commitment as a leader in ethical and sustainable business practices. The jeweler regularly examines its impact and looks ahead to consider how best to use its business and resources to meet changing social needs. This includes partnering with organizations like the Dr. Maya Angelou Foundation to promote minority- and women-owned businesses. Dogeared also uses hiring practices to reverse historical exclusion of marginalized individuals or communities. 
---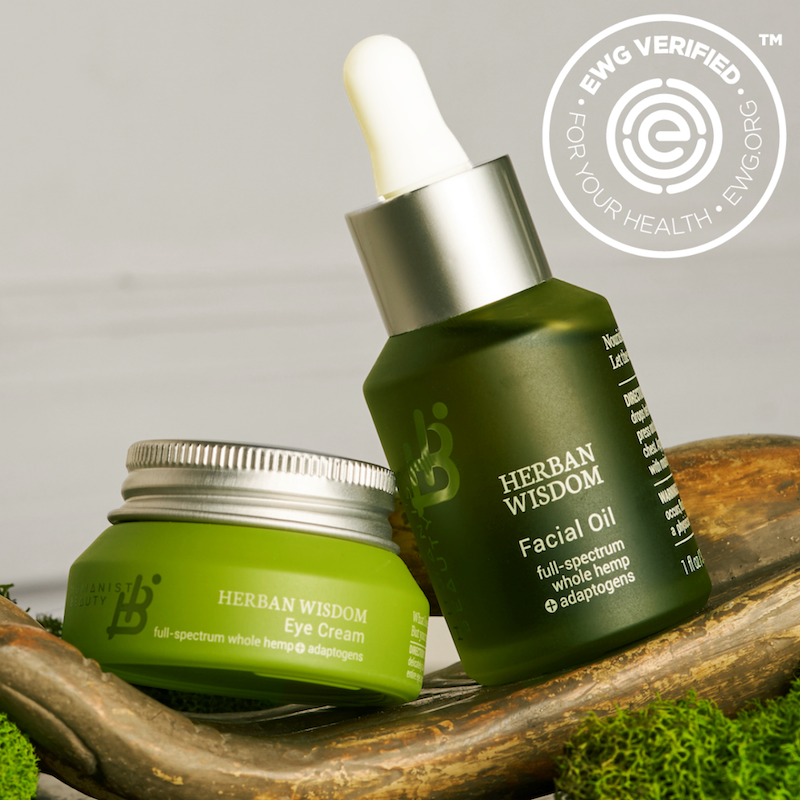 Herban Wisdom Eye Cream + Facial Oil
Humanist Beauty | United States

Price: $80 USD
Enhance the beauty of your self-care ritual with this pair of clean, cruelty-free skincare best-sellers from Humanist Beauty, which enhances mindfulness with healing plant medicinals. The eye cream soothes and nourishes the eye area with full-spectrum whole hemp and adaptogens, antioxidants, and a skin-perceptive mushroom peptide blend. The facial oil fuses clean plant nutrients rich in antioxidant, adaptogenic, anti-aging, and moisturizing properties. With a belief in the power of broader representation across the beauty industry and diverse hiring practices, Humanity Beauty aims to advance an economy for all.
---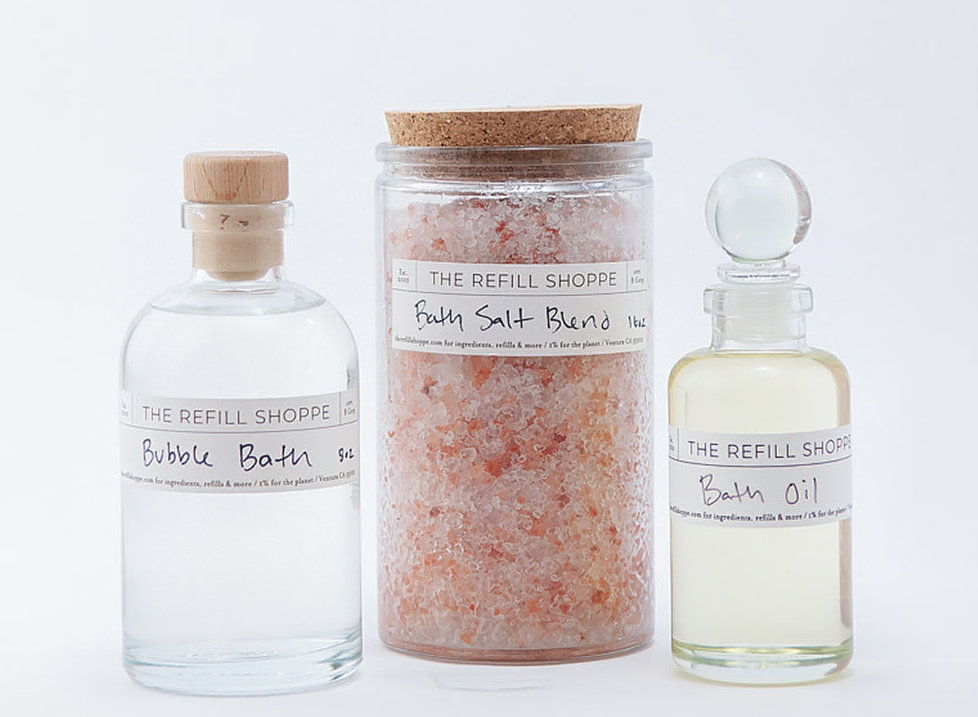 The Refill Shoppe | United States
Price: $50 USD
Get to soaking and relaxing with these classic bath favorites. This bath trio includes an aloe-based bubble bath, re-mineralizing bath salts, and moisturizing bath oil in refillable containers. The custom-scentable kit is vegan, nontoxic, and great for all skin types. Since starting with a desire to make a difference and a love of shopping, the Refill Shoppe offers thoughtfully and ethically sourced products with a zero-waste "Sudscription" repeat delivery option.
---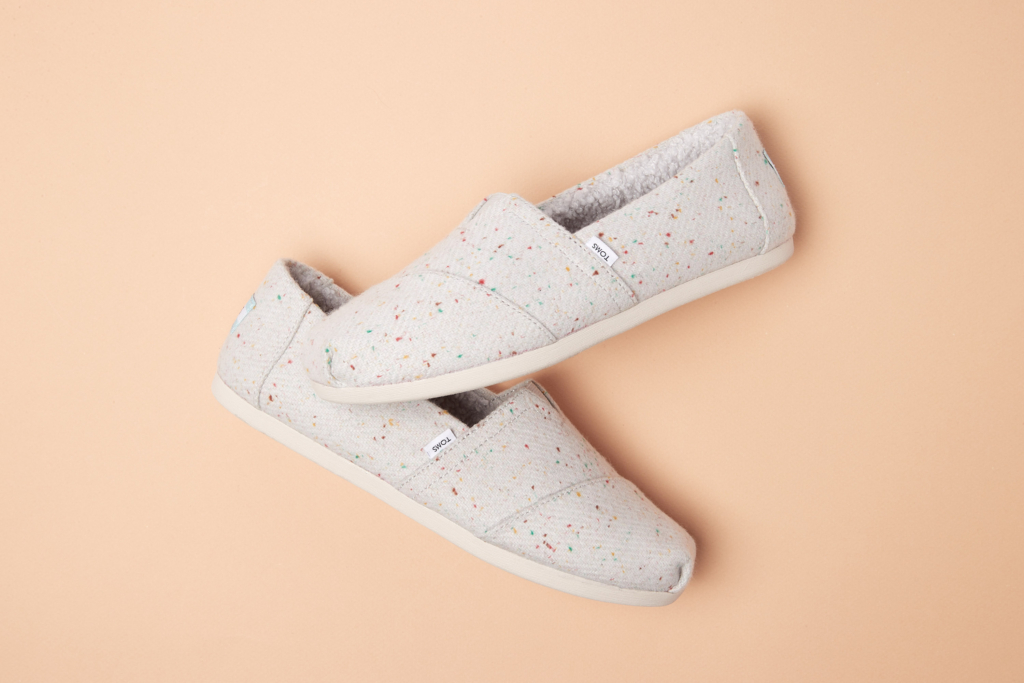 Alpargata in Natural Repreve Twill
TOMS | United States

Price: $59.95 USD
This Natural Repreve Speckled Twill Alpargata from TOMS includes a faux shearling lining, so you can gift cozy feet whether these shoes are worn indoors or out. The Repreve recycled speckled twill upper is made with post-consumer plastic bottles. This shoe is part of the TOMS earthwise collection, which is designed with the planet in mind. Earthwise products have at least one main component that meets a minimum percentage of sustainable materials. Proceeds from TOMS purchases help fund access to mental health resources for millions of people who need them. 
---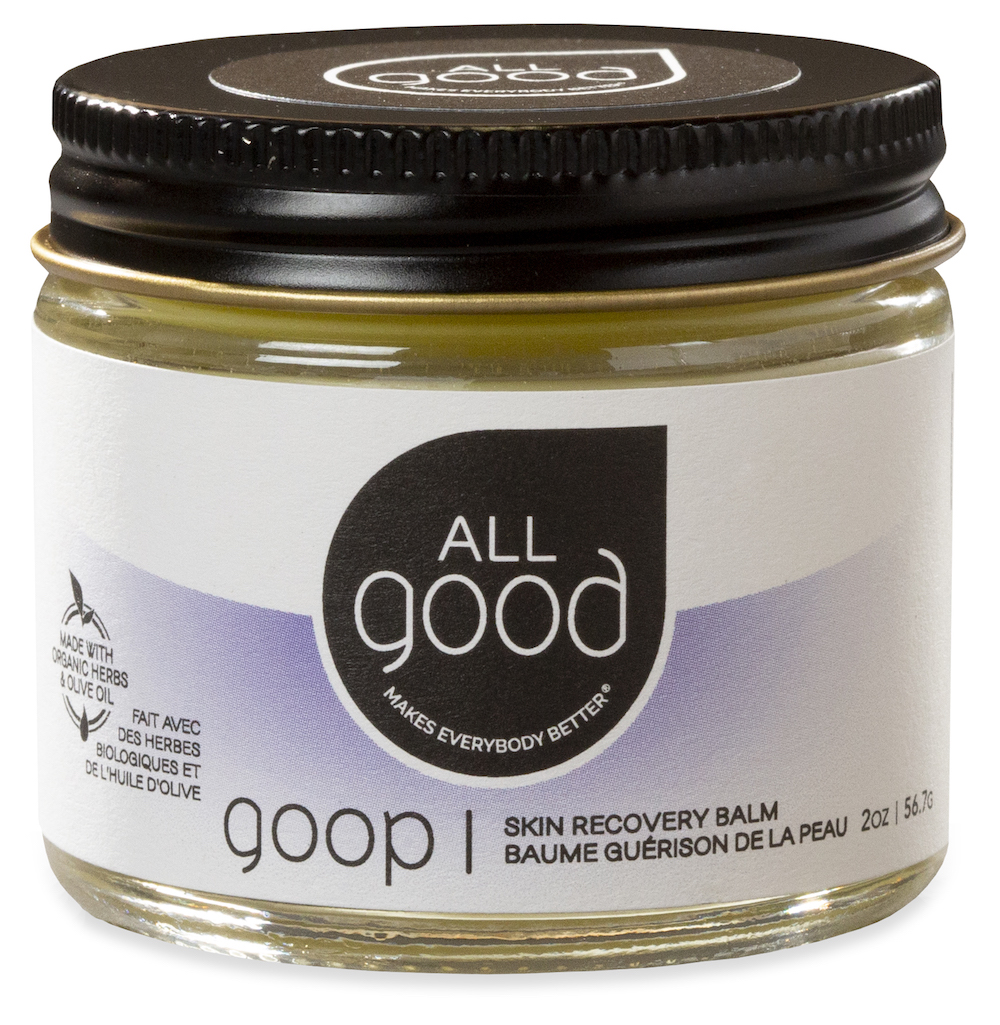 All Good | United States
Price: $15 USD
All Good Goop is an organic skin recovery balm handcrafted at a solar-powered community kitchen in Morro Bay, California. Made from a mixture of medicinal botanicals and calendula grown on the company's regenerative farm, it's nourishing for all types of damaged skin. Keep this 2-ounce tin of all-around ointment in a bag or in the car at the ready for cuts, burns, bug bites, stings, blisters, diaper rash, calloused hands, chapped lips, chafing, scars, and more.
---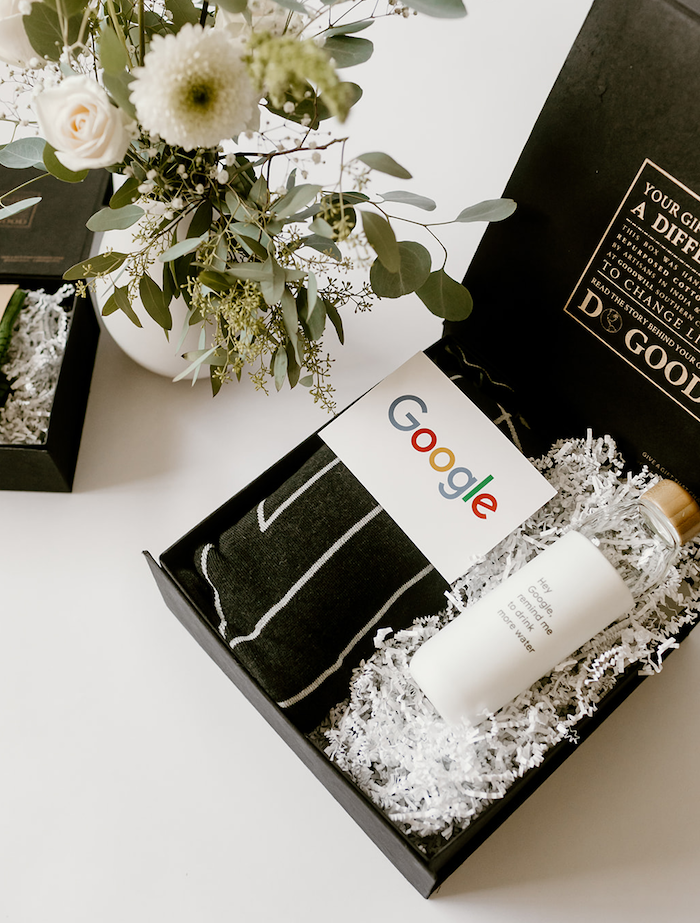 Gifts For Good | United States
Price: Varies
---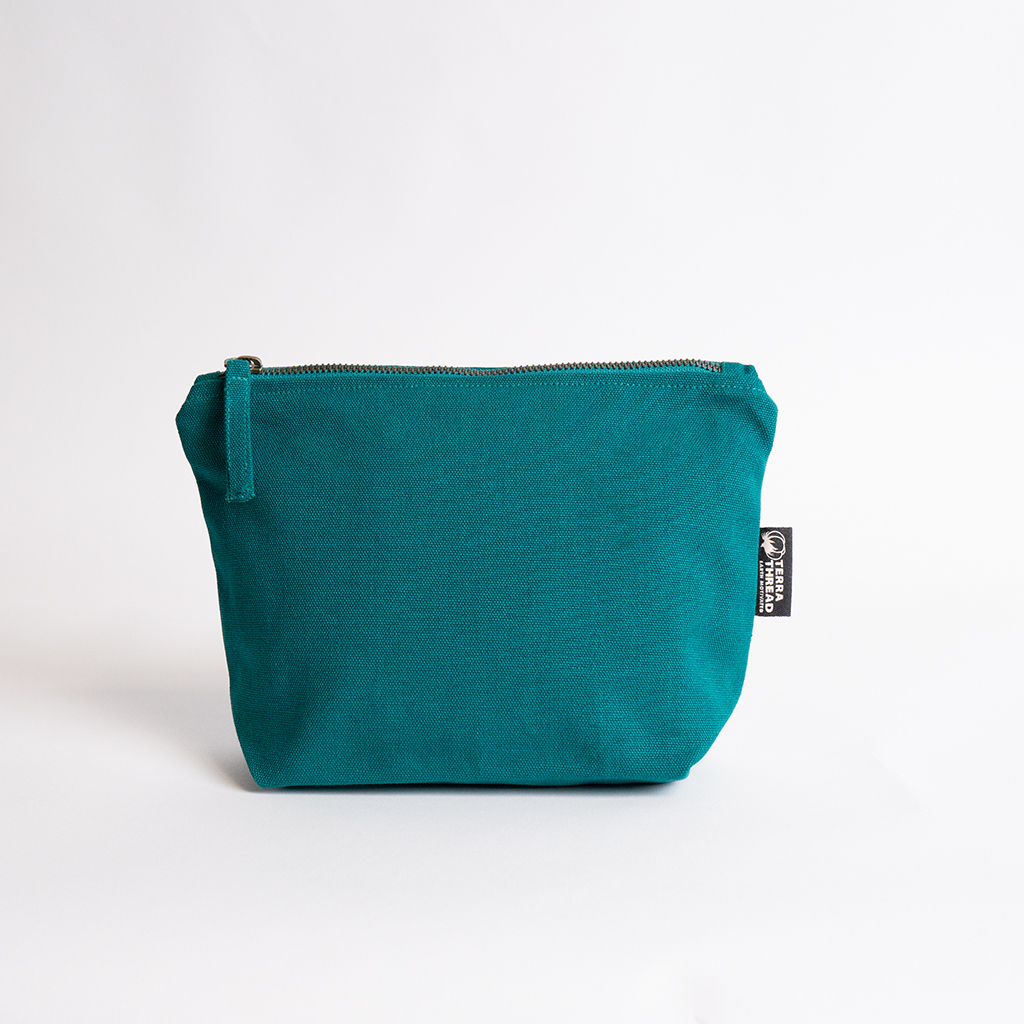 Gallant International Inc. | United States
Price: $15.95 USD
This eco-friendly makeup bag made from organic cotton keeps cosmetics close at hand. The Lok Pouch is large enough to accommodate most cosmetic containers and accessories but small enough to easily toss into a larger tote or pack. It has a 7-inch zippered opening with a long pull and a gusseted bottom panel, so it stands up on the countertop for easy access.
As a division of B Corp Gallant International, Terra Thread creates backpacks and bags with materials from farmers in India who have transitioned to Regenerative Organic Certified farming standards. 
Don't overlook the power of a small gift to uplift, spread kindness, and remind us what we have to be grateful for this year. GIFTforward is a corporate gifting platform that allows employees and clients to pick their favorite gift from a collection of options. Gifts for Good purchases products from more than 60 nonprofit and social enterprise makers. Its fulfillment center is run by Goodwill Southern California, which provides jobs to veterans, individuals with disabilities, and other people with barriers to employment who pack and ship gifts.
---
Sign Up for our B The Change Newsletter
Read stories on the B Corp Movement and people using business as a force for good. The B The Change Newsletter is sent weekly on Fridays.