Keep on Giving: 14 B Corp Gift Options for Workplace Teams and Partners
November 20, 2023
Thank Co-Workers and Clients with Holiday Gifts That Give Back
This holiday season, shine a light on your workplace team members and partners with gifts from Certified B Corporations. As companies using business as a force for good, B Corps can help you select gifts that create positive social and environmental impact.
This list highlights 14 B Corps that offer giving options to uplift co-workers and clients. From custom gift boxes that create goodwill to books that can help drive positive change and more, these B Corp items help show appreciation for colleagues and advance a more inclusive, regenerative economy. 
---

Better Made Easy | United States
Small Business, Women-Owned
Price:  $97.45 USD, not available in Canada
Filled with items from B Corps, this box allows you to opt for gifts that also help change lives and create a better world. These brands are using their business as a force for good, each in a unique way. That includes Better Made Easy, which partners with Gabi's PALS to help create job opportunities for people with disabilities. A limited number of gift boxes are available, so order soon! Better Made Easy is powered by the team at B Corp Noel & Co.
---

Fairware | Canada
Small Business, Women-Owned, LGBTQIA-Owned
Price: $103 USD, $133 CAD
Fairware makes your gifting experience easy with its pre-built holiday kit that helps take the work out of eco-conscious gifting. Featuring sustainable products from Miir and Milk Bar, the kit can be custom-branded with your company's assets. Deliver a memorable holiday experience to your team with B Corp gifts that can be used throughout the year.
---
​​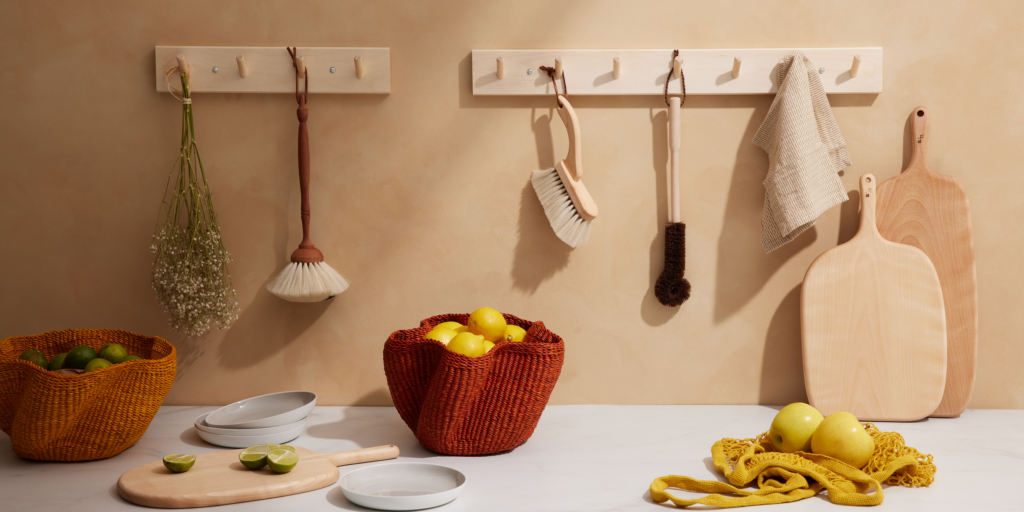 GOODEE Inc. | Canada
Small Business, Black-Owned, LGBTQIA-Owned
Price: Varies
Make a positive and lasting impact with purposeful corporate gift ideas from Goodee. From clients to teams and business partners, a thoughtful gift can nurture connections with people you work with every day. Goodee's values revolve around responsible production, community, transparency, and sustainability. The B Corp's corporate gifting team can help select options for occasions or recipients. 
---

Integrated Work | United States
Small Business, Women-Owned
Price: Paperback is $29.95 USD, $29.95 CAD
The KOAN method is part memoir, part social analysis, and part field guide for navigating the conflicts all around us. Share this book with team members and colleagues, who will find powerful examples and tools to lead in new ways and solve complex challenges. The KOAN method makes the case for a new and better way in business and everyday life.
---

Mission Partners | United States
Small Business, Women-Owned
Price: $16.95 paperback, $26.68 hardcover USD, $22.87 paperback, $36.80 hardcover CAD
Invite colleagues to join an emerging community of practice and become a powerful agent of positive change with More Than Words. This book offers insights from social impact communication experts and practical tools for becoming a more authentic, inclusive, and connected communicator. Each purchase also supports Mission Partners' national education initiative, committed to shifting $2.5 million to Black-led and women-led organizations by 2025.
---

The Myers-Briggs Company | United States
LGBTQIA-Owned
Price: $99.95 per participant USD, $137.10 per participant CAD
Build a foundation for better teamwork among individuals and team contributors with Myers-Briggs personality insights from MBTIonline Teams. Understanding your team dynamics can boost team performance by revealing strengths and potential blind spots. MBTIonline Teams has the ability to change how people work in teams for the better by understanding how different personality types communicate, problem-solve, make decisions, and more.
---

Narrative Food | United States
Small Business, Women-Owned
Price: Minimum group order $1,000 USD, $1,359 CAD
Narrative Food creates custom, impact-driven gift boxes for your stakeholders. Narrative Food curates food items that tell a story of community-building, featuring small-scale growers and innovators who understand the positive impact a healthy food system can have on communities and the climate. The Narrative Food model encourages a nonprofit donation for every box. Choose from We the Change, World Central Kitchen, or the nonprofit that resonates most with your company culture. 
---
These B Corps offer a variety of company-giving options in a range of prices:
Sign Up for our B The Change Newsletter
Read stories on the B Corp Movement and people using business as a force for good. The B The Change Newsletter is sent weekly on Fridays.