Level 3.0: Supporting Businesses Led By Women of Color and Growing the B Corp Community
August 23, 2023
Women Entrepreneurs Creating Inclusive Social and Environmental Impact: Part One
Business leaders who identify as women of color represent one of the fastest-growing entrepreneur groups in the United States — and they hold unique potential for community and economic impact. They also continue to face barriers to funding and other business development resources.
For the third year in a row, B Lab U.S. & Canada is working with business leaders who identify as women and Black, Indigenous, or other People of Color to build and grow models of engagement and support through the Level program. With support from B Corp consulting organizations, Level participants work to measure and manage their social and environmental impact, earn B Corp Certification, and embed their mission into their legal charters. Here's a look at the year one and year two Level participants.
The Level program builds on the three pillars in B Lab U.S. & Canada's Theory of Change: climate justice, racial equity, and a stakeholder-driven economy. This year's program will include a new training series based on feedback and requests from previous Level participants, said Alesha Hartley, who coordinates Level as Certification Program Manager. "We launched the 2023 cohort earlier this summer, and we are so excited to continue growing and expanding this program. I joined B Lab U.S. & Canada partly because of Level, and I'm proud to be leading this work," she said. "This is an inspiring group of women entrepreneurs who are not only using their passion to pour into their businesses but also making a profound impact on their communities and industries."
The third Level cohort includes 15 companies with business models that range from multicultural publishing services to plant-based foods that celebrate African culture to environmentally friendly lunch boxes for children. As the first in a two-part series, here's an introduction to eight of the 15 participants in the third Level cohort: 
---
628 Digital Design is a Connecticut-based marketing agency committed to economic inclusivity. President and CEO Samantha Williams says she started her company in 2015 "after doing many years of a dance I call the corporate-side-hustle-shuffle." Williams also started the Collaboration of Minority Women Professionals and a nonprofit, CMWP Foundation Inc. "I created these organizations to fill a gap that existed in entrepreneurial resources and networking groups," she says. "You need people you can be vulnerable with, who will pour into you, but you also have to be willing to pour into them."
---
FarmerJawn Foods launched in January 2020 when CEO Christa Barfield decided to pursue a different career path in health care. Pulling inspiration from her home city of Philadelphia, Barfield aims to reconnect food and farming in people's minds and bodies. She says, "We can control our health, food, and joy by growing our own food and by knowing who our farmer is." 
---
The Good Kiind offers bento-style lunch boxes and accessories with positive social and environmental impact in mind. Co-Owner Courtney Stewart prioritizes an ethical manufacturing and supply chain so their products do not harm the people who use them or make them. The Good Kiind products incorporate silicone and stainless steel to avoid plastics. The company also partners with Mary's Meals to help provide school meals to children in low-income communities worldwide.
---
Harriett's Bookshop in Philadelphia is named for abolitionist and historical heroine Harriet Tubman. The bookshop, led by Shopkeeper Jeannie A. Cook, celebrates women authors, artists, and activists. Harriett's Bookshop also operates a paid internship program called "Youth Conductors" for authors, artists, and activists ages 15-25.
---
Keecha Harris and Associates, Inc. (KHA) is a national consulting firm certified by the U.S. Small Business Administration in the 8(a) business development program. Based in Birmingham, Alabama, KHA leads organizational development, project management, and research and evaluation projects for publicly and privately funded efforts across various topics. Led by President and CEO Keecha Harris, KHA's work is grounded in equity. The company aims to assist philanthropic clients in developing strategies that prioritize grantmaking and investments in organizations and communities let by Black, Indigenous, and People of Color.
---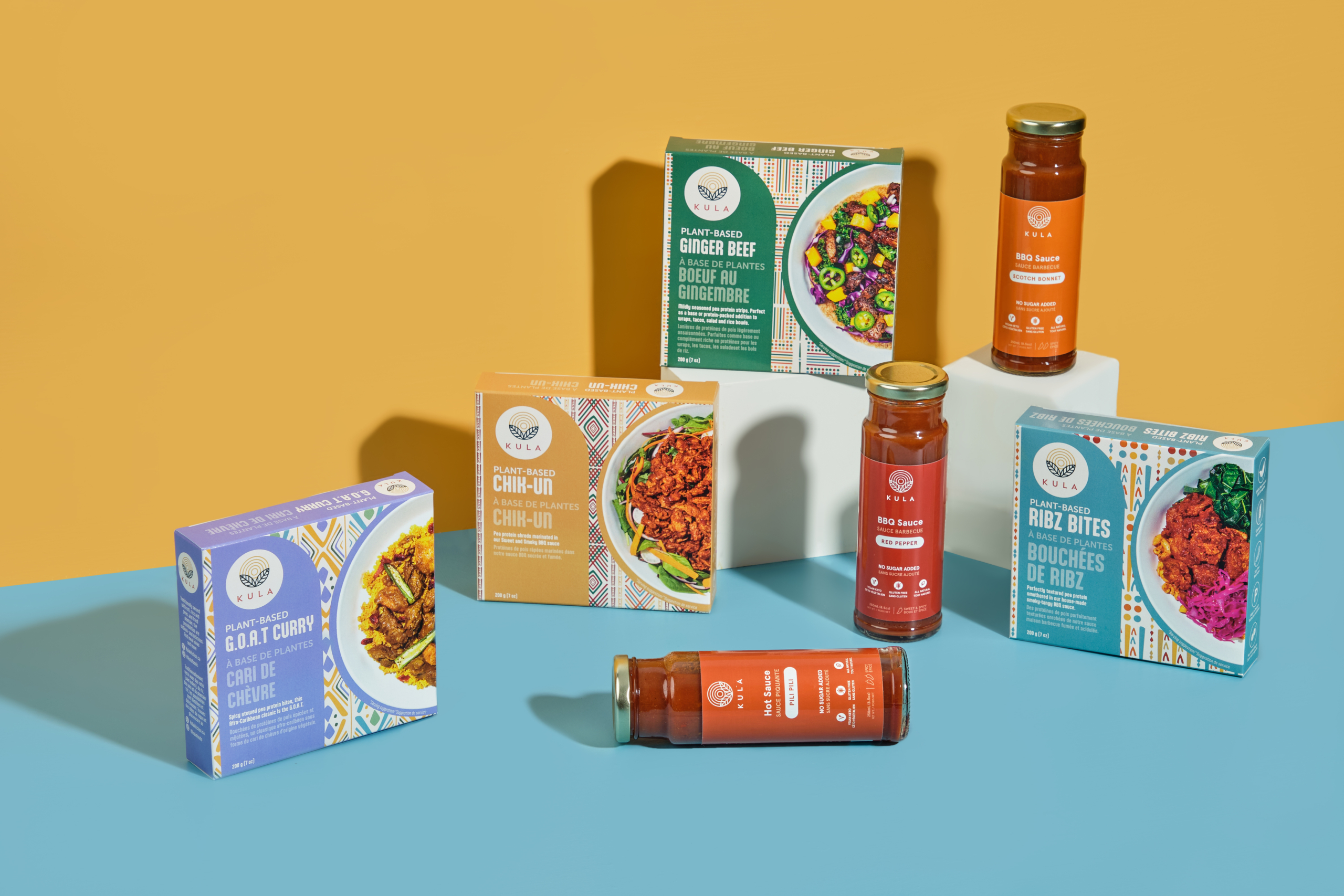 KULA Foods is the culmination of Founder Asha Wheeldon's diverse cultural experiences. Raised in Kenya, her journey led her through Toronto, Ontario and eventually to Vancouver, British Columbia. Looking for food, flavors, and spaces that reminded her of home, Wheeldon created KULA, which celebrates the African diaspora through plant-based food. Inspired by her East-African family recipes, Wheeldon hopes to create spaces and stories for inclusion, representation, and community connections. "Your values help with focus and direction," Wheeldon says. "I encourage folks to share their stories, not just the products."
---
Lauren Simone Publishing House is a Black-owned, mother-and-daughter publishing service. CEO Melissa-Sue John says they strive to connect diverse authors and illustrators to create Black, brown, and multicultural, diverse, and inclusive children's books for all to enjoy. They also seek to build awareness of and access to Black, brown, and diverse books, toys, games, and accessories. Lauren Simone Publishing House collaborates with book clubs, schools, libraries, art galleries, museums, and science centers for fun and educational activities, events, and programs.
---
MW Enterprises LLC is a Los Angeles-based real estate developer with a reputation for transforming properties into successful, profitable assets. Mel Wyatt, Principal Developer and Investor, focuses on creative development strategies and building stronger communities through acquisitions, financing, management, and development. MW Enterprises LLC is a certified Disadvantaged Business Enterprise, Community Business Enterprise Program, and Women's Business Enterprise.
— The Level Program is supported by philanthropic contributions from Marguerite Casey Foundation and MetLife Foundation.
Learn more about the Level program and previous participants:
Sign Up for our B The Change Newsletter
Read stories on the B Corp Movement and people using business as a force for good. The B The Change Newsletter is sent weekly on Fridays.